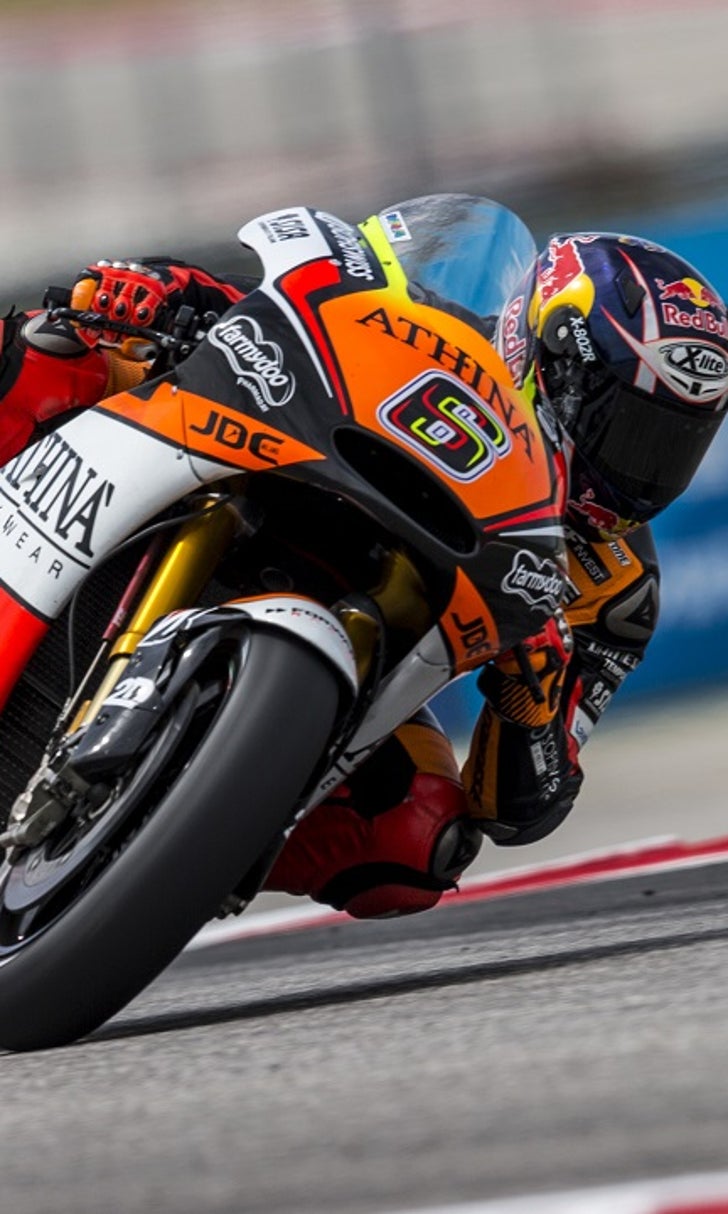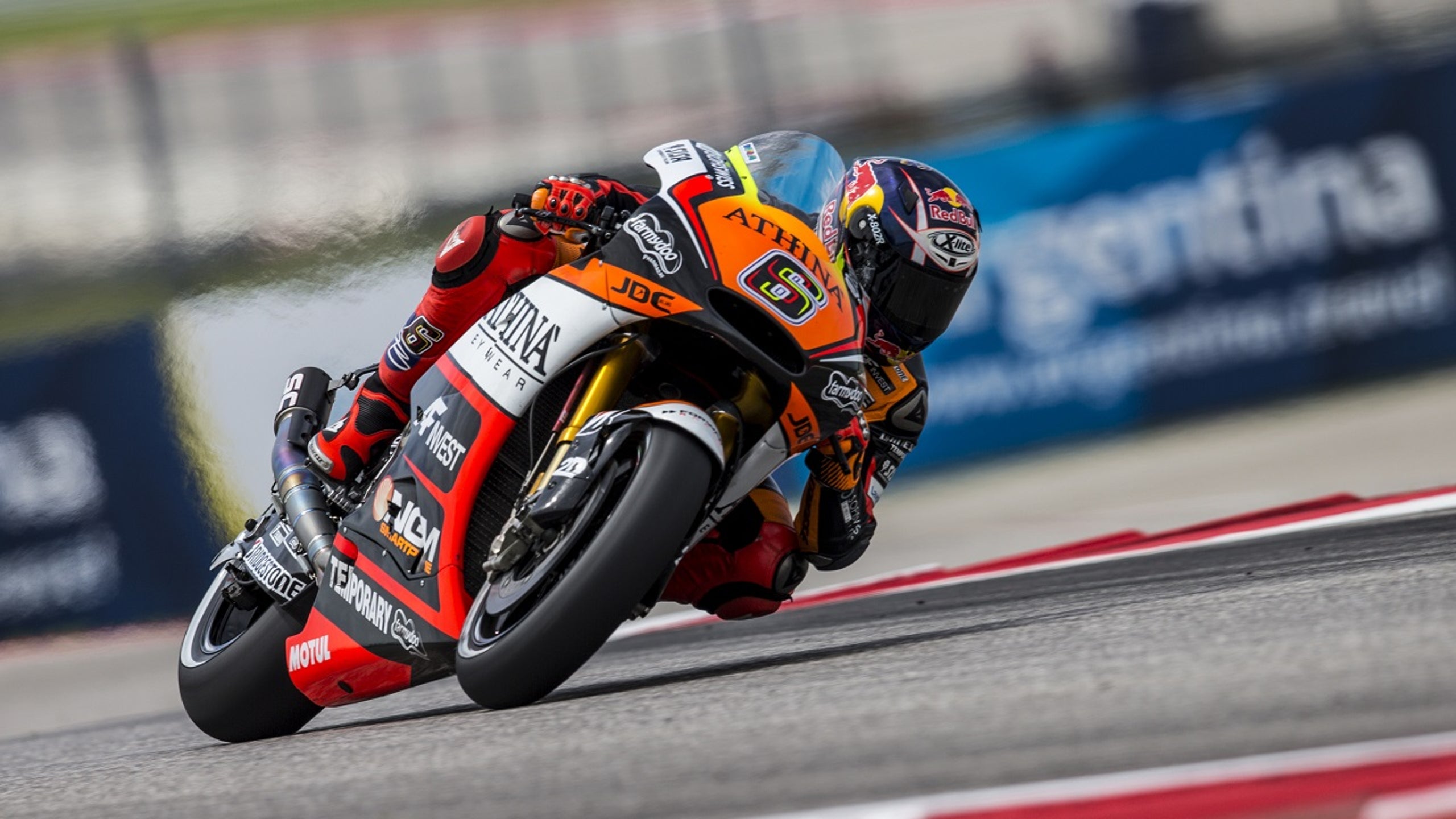 MotoGP: Forward Racing to miss Indy GP after arrest of team owner
BY foxsports • July 28, 2015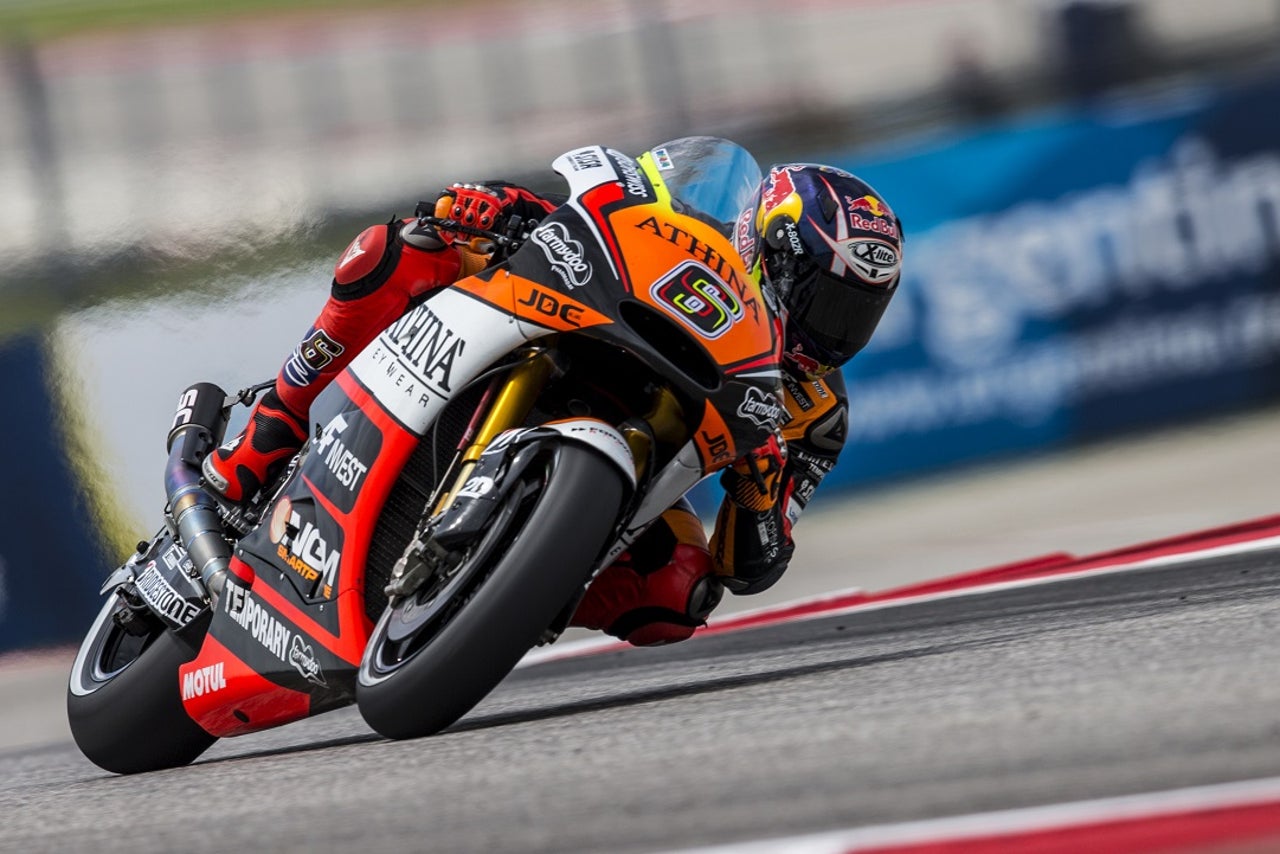 In the aftermath of the arrest and the charges against Giovanni Cuzari, director and owner of Forward Racing, the team has focused on limiting the possible consequences of the situation and will miss the Indianapolis Grand Prix. Cuzari is under investigation for tax evasion and other financial troubles.
Unfortunately, the reaction of the sponsors - the main source of income of an independent team - was immediate and resolute. Inevitably, some of them canceled their existing contracts and interrupted payments, creating further financial troubles that could jeopardize the survival of the team.
As a result, MotoGP riders Stefan Bradl and Loris Baz will not compete on American soil. Forward Racing's Moto2 team, with riders Simone Corsi and Lorenzo Baldassarri, will also not make the trip.
Recent days have therefore focused on rebuilding sponsor relationships, Forward Racing able to reach a consensus to regain some vital economic aid to cover the costs of the upcoming races. New processes of collection and payment were activated, the economic admin was rebuilt and new operational modalities were agreed with the Public Prosecutor of Lugano (Procura di Lugano).
The primary aim to start again and to protect the interests of our riders, engineers, contractors and supplies led to an agreement with the International Racing Teams Association (IRTA) not to deploy race at the start of the Red Bull Indianapolis Grand Prix on Aug. 9, in order to gather all the resources and to better organize the upcoming rounds.
This painful decision was necessary in order to try to ensure participation in the MotoGP World Championship until the end of the season. The work of the team will continue with the aim to get back on track at Brno for the bwin Grand Prix Czech Republic scheduled for Aug. 16.
Marco Curioni --€" Managing director: "It was a very difficult week for the Forward Racing. Only in the last hours we have glimpsed the real possibility of overcome this situation. I hope to have Giovanni - who until proven to the contrary, he is correct to assume innocent - soon with us and available to find a solution. In this dark moment, several partners and friends have understandably distanced himself from the team and then for this reason I want to thank those who are helping us: Dorna and IRTA gave us full support from the beginning, all members of the team that they gave their unconditional support and those sponsors; and the new companies - that despite the objective concerns - gave us confidence and are interpreting the meaning of sponsorship in the original reason: financial aid to allow the athlete to realize his talent."
---