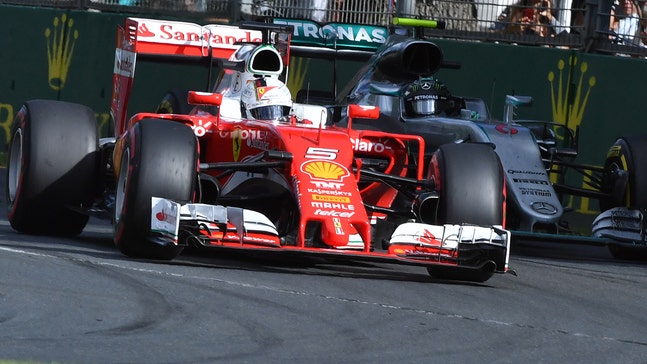 Mercedes and Ferrari select different tire choices for Bahrain
Published
Mar. 22, 2016 11:29 a.m. EDT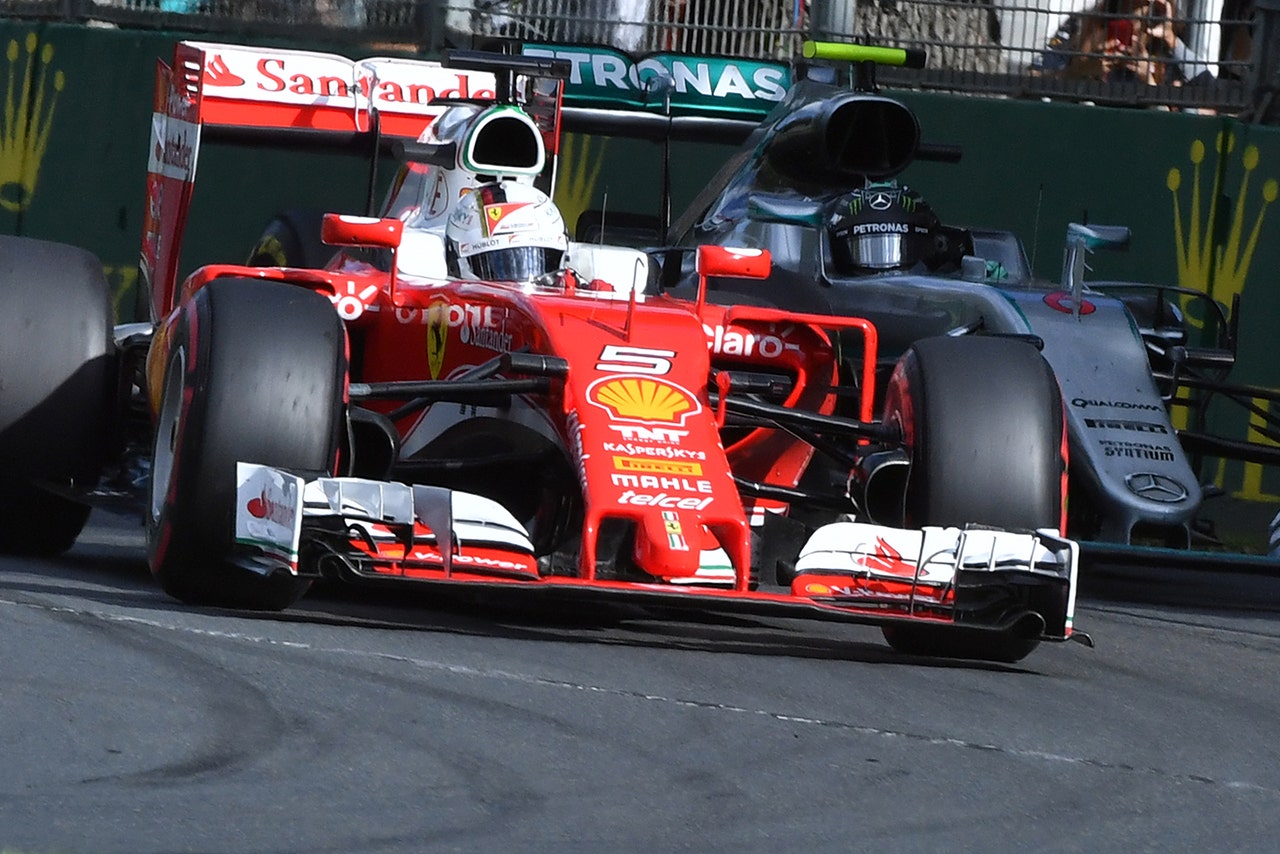 Pirelli's list of F1 team tire choices for Bahrain shows a wide divergence of choices – notably between Mercedes and Ferrari: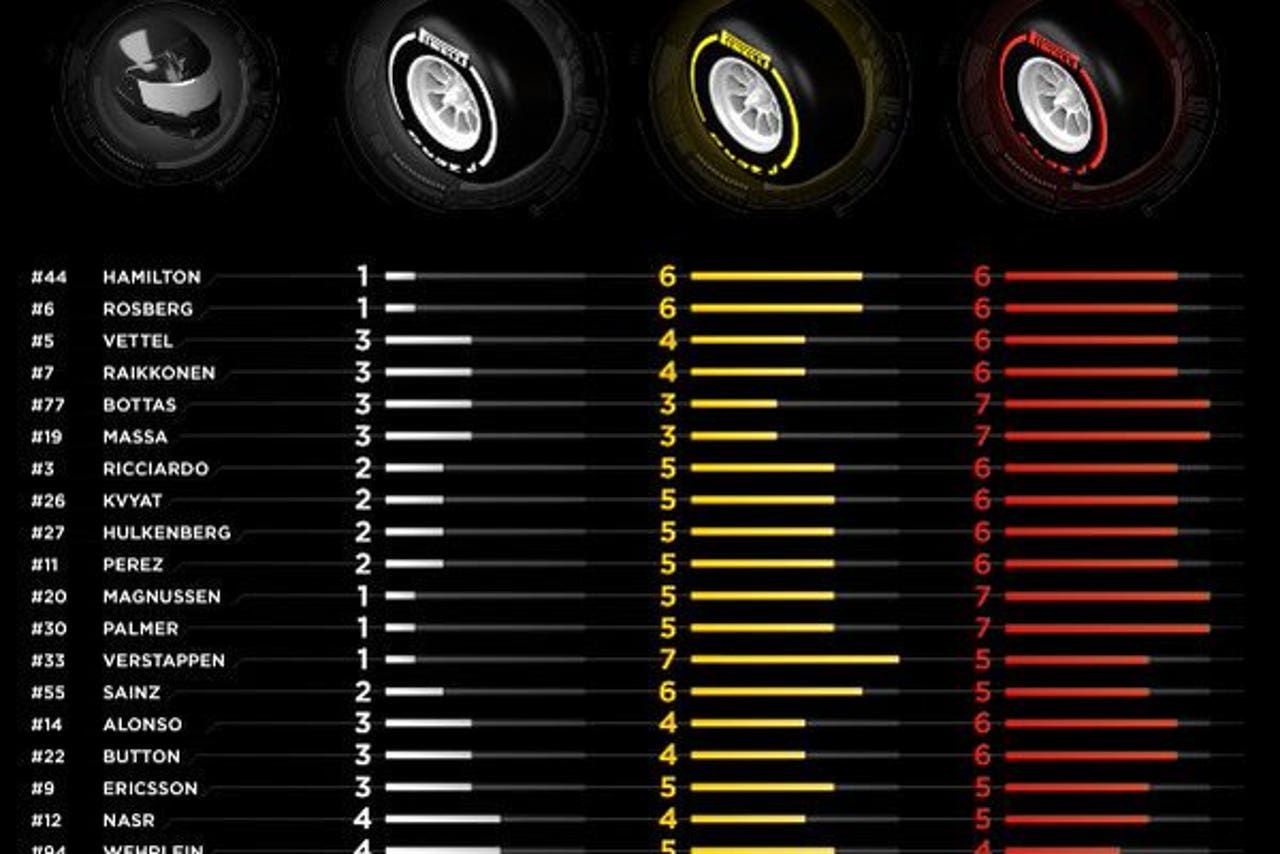 The selections had to be made in December, and thus are not affected by how the Australian GP unfolded. Each driver was allocated one set of each compound by Pirelli, and the remaining 10 are chosen by team.
Both Mercedes drivers have gone for one set of mediums, six sets of softs, and six sets of supersofts, while both Ferrari drivers will have three sets of mediums, four sets of softs, and six supersofts.
Incredibly the teams have come up with 11 different combinations of the three compounds in use for Bahrain, with the number of mediums chosen ranging from one to four.
Click HERE for more F1 news and features
---