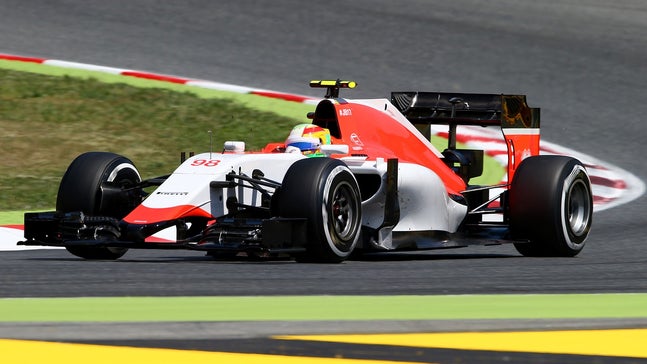 Manor F1 Team to skip post-Spanish GP test in Barcelona
Published
May. 8, 2015 7:53 p.m. ET

The Manor F1 Team will skip next week's Barcelona test to focus on getting ready for Monaco.
The team feels that it cannot justify the expense of doing the test as there is a limited amount it could learn. In addition, under FIA rules teams have to dedicate two days of in-season testing this year to rookie drivers, and Manor doesn't have a suitable candidate to hand -€" despite the fact that such a test could be a useful revenue generator.
"We know the car pretty well now," CEO Graeme Lowdon said. "Also the guys have done a pretty good job getting on top of the car quickly again, so we're back to where we were with it. Basically there's nothing to learn, and if there's nothing to test there's not much point in testing. It's a mixture of factors really, but not much to be gained from it."
Regarding running a young driver, he added: "It could have been an option, but it wasn't a priority at all."
Lowdon said he didn't know yet what the team would do for the Austrian test in June.
"We've had to rejig how we go about this season because everything's a little bit of of sync. I'm not sure when we'll make a decision on Austria."
---