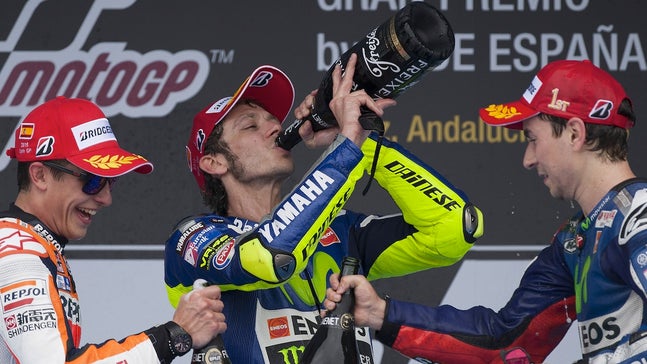 Lorenzo ignites three-way MotoGP title fight with Rossi, Marquez
Published
May. 3, 2015 6:56 p.m. EDT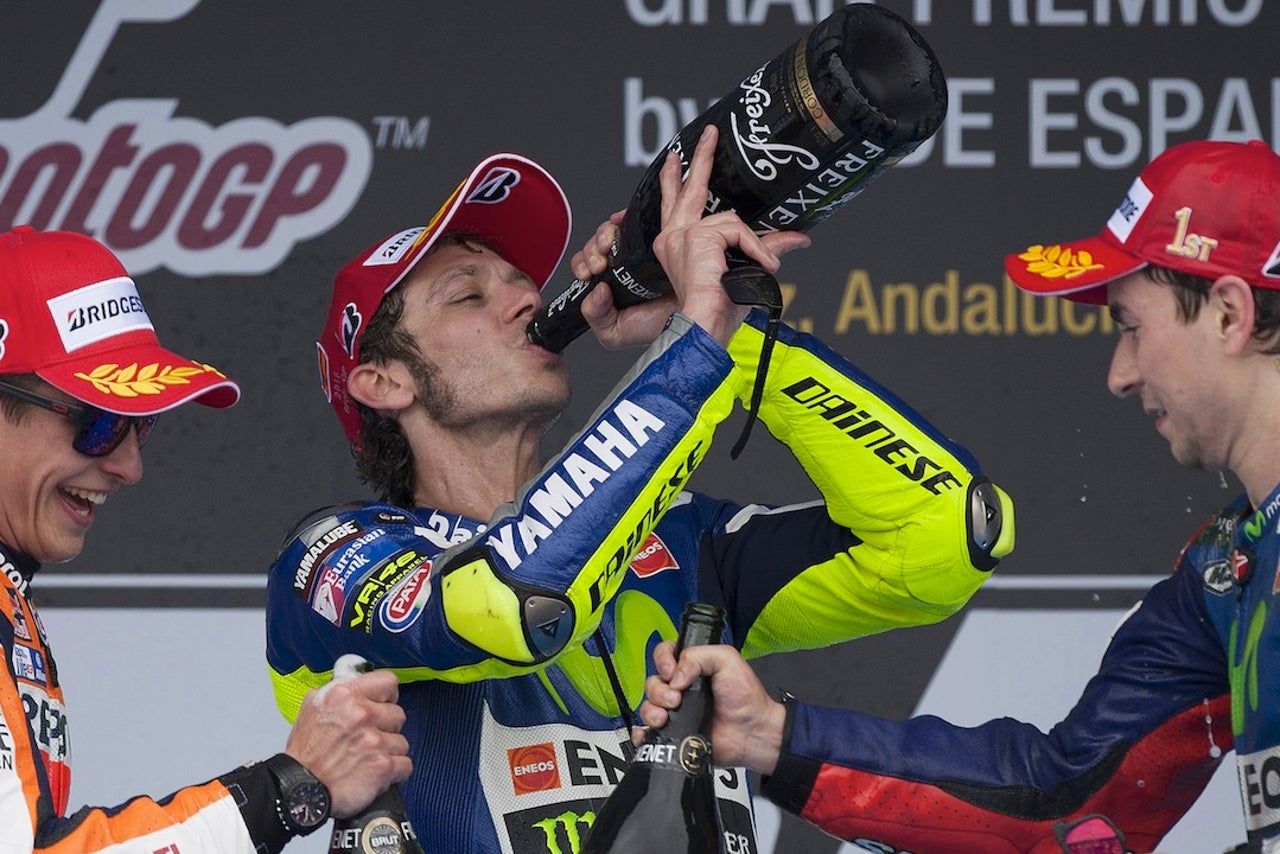 A resurgent Jorge Lorenzo has ignited an intriguing three-way fight for the MotoGP World Championship.
Lorenzo won his first race of the season with an imperious flag-to-flag win in the Spanish Grand Prix on Sunday. In the process he sent an imposing message to main rivals Valentino Rossi and Marc Marquez that he remains a contender to win a third MotoGP championship.
Lorenzo also delivered the perfect response to critics who had suggested that a mistake-riddled start to the season had put him out of the title contest after just three races. Lorenzo's capacity to bounce back is a career strong point and he knows that his mental resilience will see him through tough times to be even faster.
Despite not being on the podium in the first three races Lorenzo owned the Jerez GP with even Rossi and Marquez admitting he was unbeatable.
"I have bad moments like all sportsmen. But I was always able to come back," Lorenzo said. "In those difficult moments I have my doubts, but I knew that sooner or later my moment would arrive and luckily for me it was Jerez.
"And luckily for me in MotoGP I have had a very good career finishing most of the races in good positions."
Lorenzo is now third in the standings on 62 points. He is 20 points behind Yamaha teammate Rossi, but crucially six ahead of title favorite Marquez, who is now fourth.
"It's important that I recovered some points to Vale because he's been very strong at the beginning of this season and always on the podium," Lorenzo said.
Rossi finished the race in third while Marquez, hampered by a fracture in his left hand, was second. But Lorenzo is putting aside any championship predictions to concentrate on just trying to win races.
"In racing anything can happen. You cannot expect anything. So for me it is better to go lap by lap.
"I don't want to think too long ahead, just concentrate, enjoy riding and keep this confidence from Jerez. For sure it's not always going to be like Jerez."
Lorenzo now looks like the rider who made a stunning comeback from a smashed collarbone at the 2013 Dutch TT in Assen. His title hopes look shattered but he recovered to win five of the last seven races in 2013 and missed beating Marquez to the championship by just four points.
Lorenzo won the championship in 2010 and 2012 and is now sixth on the all-time race winners list.
Yamaha has also confirmed that Lorenzo is under contract until the end of the 2016 season.
---