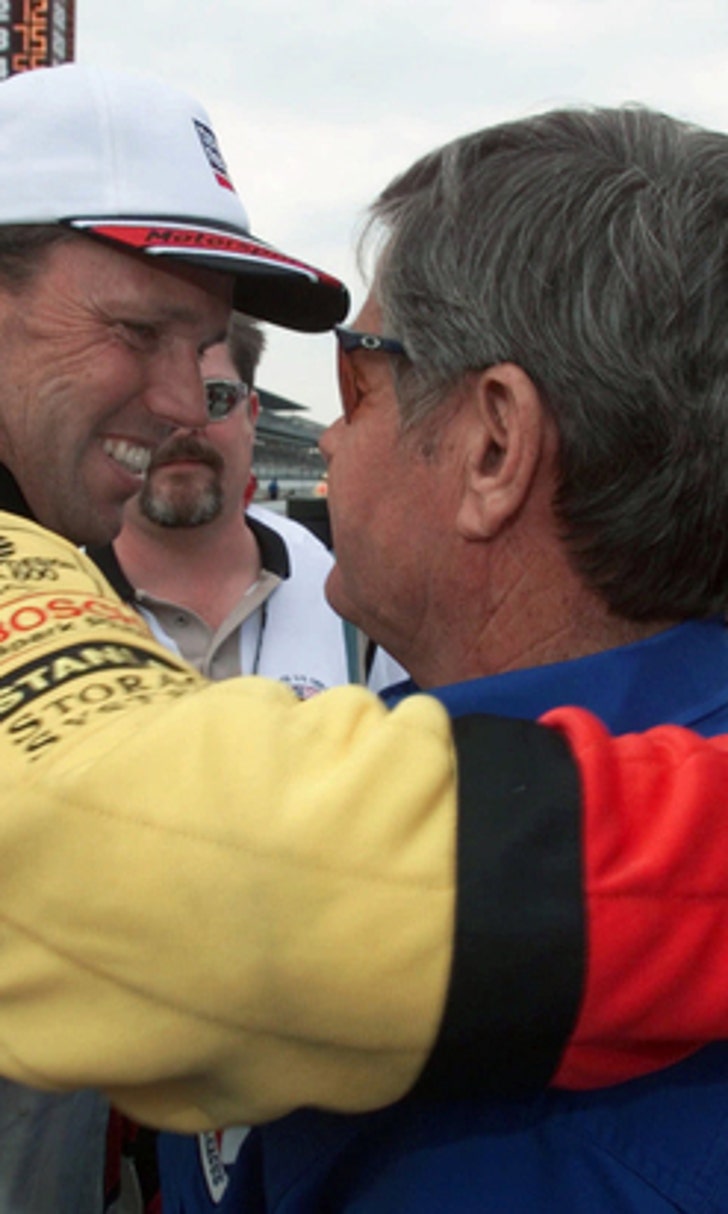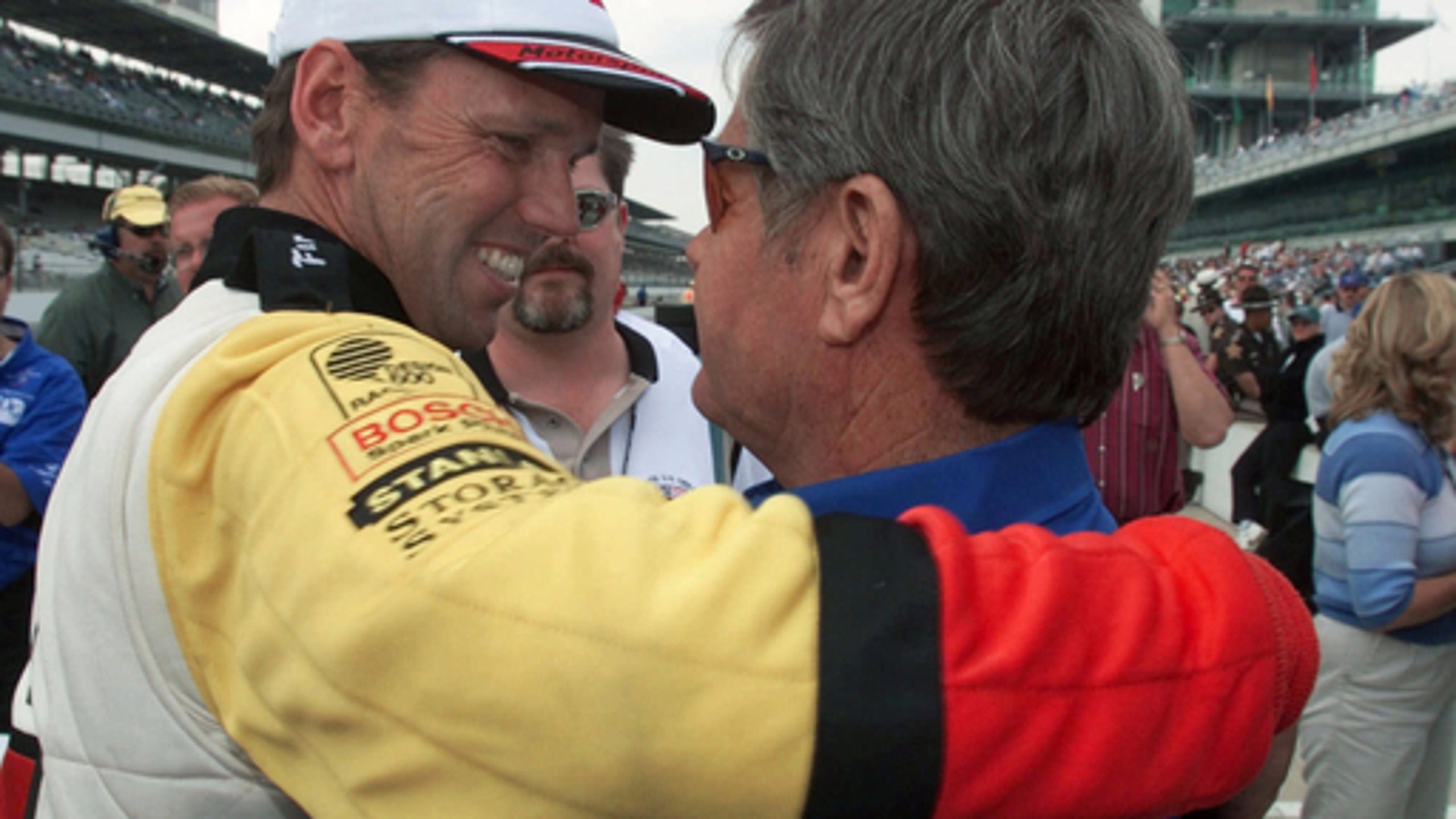 Loni Unser joins dad, legendary racing family on track
BY AP • June 16, 2017
NEW YORK (AP) Hanging with her dad at the track and hearing stories about her famous great-uncles Al and Bobby Unser, it's easy to understand why Loni Unser always wanted to race cars.
The 19-year-old freshman at Colorado is the daughter of Johnny Unser, and she's suited up for a handful of events so far in her professional racing debut season.
''I've been around racing since I was born,'' Loni said. ''I remember my dad sitting me in his Indy car and just thinking that was the coolest thing.''
She made her pro debut in March, driving a Spec Miata at the NASA Rocky Mountain Region in Pueblo, Colorado. She's had several races in Colorado and will compete in select endurance races in the World Racing League.
''I loved them,'' Loni said during a recent swing to New York. ''I thought they were a lot of fun, lots of challenges. There was one I raced in the rain. I learn something new every single time I go out.''
The fourth generation Unser racer will participate in Father's Day weekend events at Indianapolis Motor Speedway. Loni and her dad will compete in Sportscar Vintage Racing Association events. Johnny, a former Indy 500 driver, plans to team with Shannon Ivey and split time behind the wheel of a 1967 Camaro during a 2-hour road race on Saturday. Loni will drive a 1960 Porsche 356 with Marcus Pillion in the Enduro on Sunday.
Here are some more things to know about Loni and Johnny Unser:
BORN RACING
After competing in Go-Kart races at age 10, Loni moved up to driving schooling in Southern California and the Mid-Ohio race track. Recently, she's competed in 30-minute sprints (about 15 laps) and 2 1/2-hour endurance races (75 laps) for NRG Motorsports.
Her dad liked racing in marathons of 12 and 24 hours. He competed in the 24 hours of Daytona and finished second in the 24 hours of Le Mans.
''You have to take into account different things like fuel consumption, pit stops and changing with other drivers,'' said Loni, who may race the 24-hour event at Colorado High Plains Raceway at the end of August.
She's got plenty of impressive role models in a family that's combined for nine Indy 500 victories. Al Sr. was a four-time winner. Bobby Sr. had 3 wins and Al Jr. 2. Her 58-year-old father qualified for Indy five straight years from 1996-2000.
Loni frequently talks to her great uncles and cousins, who give her driving tips and stress mental toughness. Her cousin Robby Unser, Bobby Sr.'s son, helps with races when Johnny isn't available.
She's also aware of the dangers. Her grandfather, Jerry, died at 26 from a crash in practice before the 1959 Indy 500. Instead, she focuses on preparing for races and driving cars with the best safety equipment.
EARLY TALENT
Loni grew up in the mountains of Utah with her parents, Johnny and Shauna, and showed an aptitude for climbing into the car.
''Our attitude was ... it had to come from within her,'' Johnny said. ''I saw some natural talent there and it would be only the right thing to do to let her explore it. She's progressed a lot faster than any of us expected.''
A National Honor Society member and three-sport athlete in cross country, swimming and skiing at Wood River High School, the 5-foot-4, 130-pound Unser constantly works on strength training to build endurance for long races. She also runs, hikes and rides mountain bikes.
She juggles her weekday studies in college with racing on the weekends.
FATHERLY ADVICE
The father-daughter duo study video and data after every race, concentrating on strategy such as when to pass and how to handle spins and crashes.
''In racing, you have to be aggressive but you can't be too aggressive,'' Johnny said. ''Not too aggressive - causing crashes all the time - but aggressive enough to not be afraid to stick it in there. If anything, we have to pull Loni back. Being afraid really is not her problem.''
What advice does her dad give?
''Probably just to be strong,'' Loni said. ''He's given me very specific advice, but he helps along the way - driving advice, life advice and how to deal with the pressures.''
Johnny says the sport includes ''a lot of bad days in racing and fewer good days. That's in anybody's career. You have to be able to accept those types of things. Bury your head and keep going.''
FOURTH GEN
Loni is balancing the expectations of joining the legendary Unser racing family. It started with her great-grandfather Jerry Sr., and his two brothers, who in 1916 raced 12.6 miles on motorcycles up Pike's Peak.
''I want to sort of do the best I can to make my family proud,'' she said. ''I think that pressure also can be good because it drives me to want to be better.''
She already has a sponsorship gig as a spokesperson for Cooper Tire's Tread Wisely app. It reminds younger drivers to let their parents know they've arrived at their destination.
Family and relatives will be watching her development on the speedway.
''This summer, we'll get her as much experience as we can in a variety of cars,'' Johnny said. ''We'll just let her take the wheel, so to speak, and see where it all goes.''
---
---