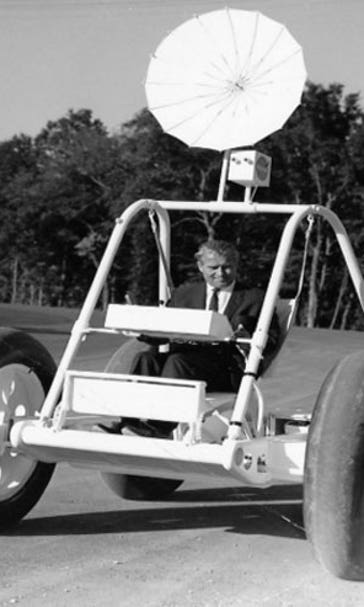 Long-lost Apollo Lunar Roving Vehicle prototype saved by scrap dealer
October 29, 2015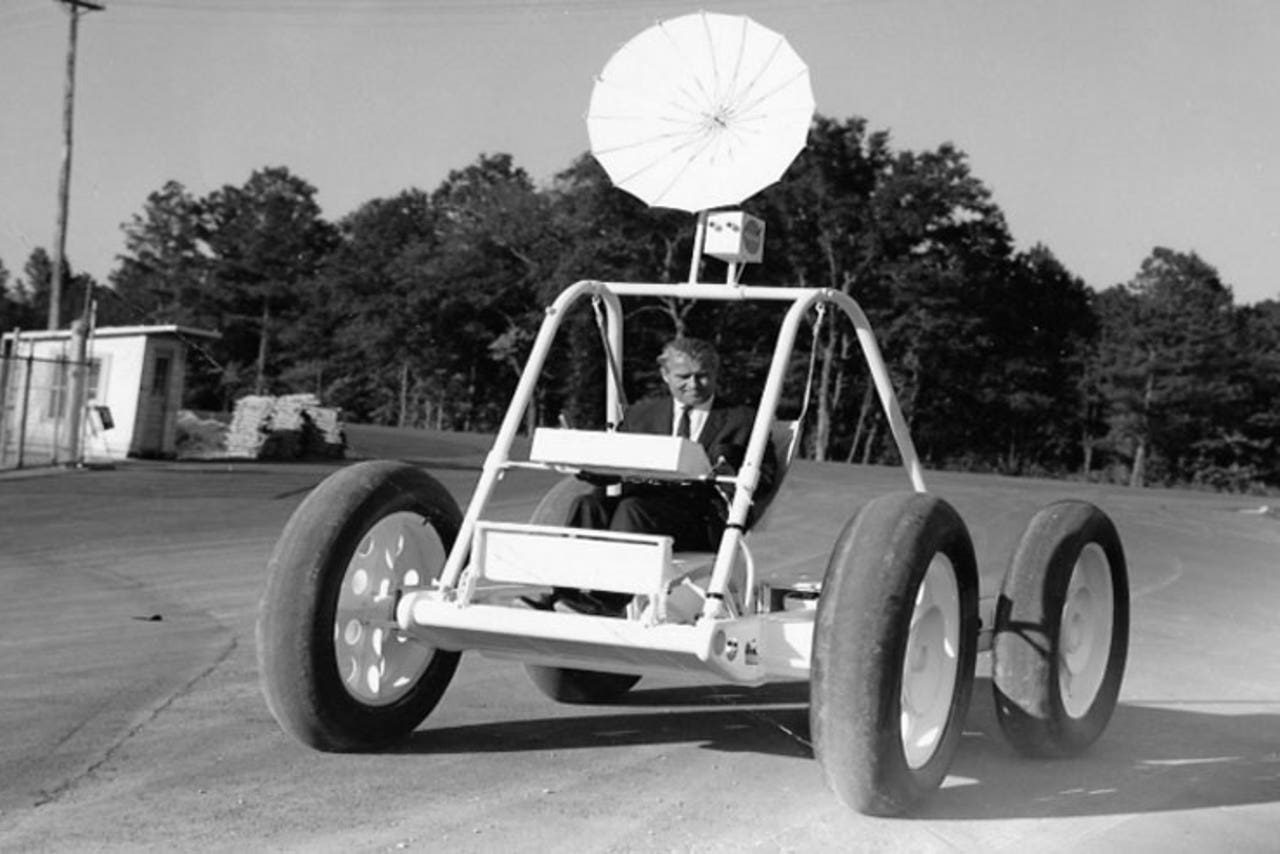 Where's Harry Broderick when you need him?
That obscure reference is to "Salvage 1," a short-lived 1979 TV series starring Andy Griffith. It was about a junkman who built a spaceship to travel to the moon and recover the equipment the Apollo astronauts left behind, with the intention of selling it for a fortune.
In the end, he gave the gear back to NASA free of charge, because it was Andy Griffith, after all. But now a real-life scrap dealer owns an obscure relic from the Apollo program and is planning to put it up for sale.
The website Motherboard recently reported on its investigation into the fate of an early prototype of the Apollo Lunar Roving Vehicle. A famous NASA photo shows rocket scientist Werner von Braun cruising around in the vehicle, which looks nothing like the ones that went to the moon but was used to develop many of their systems.
Government documents uncovered by Motherboard said the vehicle ended up in a backyard in Blountsville, Ala., about an hour south of NASA's Huntsville research facility, and its existence was reported to NASA in 2014 by a U.S. Air Force historian who spotted it while passing by. Unfortunately, according to the documents, by the time the space agency got around to investigating the matter, the vehicle had been sold for scrap to an unidentified dealer and destroyed.
But after Motherboard ran the story, the scrap dealer, who remains anonymous, contacted the site and said he knew exactly what it was, and that he still had it in storage. In fact, he said, NASA had been in negotiations with him to acquire it last year, but didn't offer any money.
"NASA told me when they came out to inspect it that they had looked for it for 25 years. It is the von Braun, the first and last they made. I was told it is the rarest of all the units," he said.
The dealer said NASA tried to get him to loan the vehicle to it as discussions continued, but he feared once NASA had it in its possession, his negotiating leverage would be lost.
NASA has not commented on why it gave up trying to retrieve the vehicle, or why it reported it was destroyed.
The junkyard owner said he still plans to sell it, but he believes it should be saved. A photo he provided to Motherboard shows that the 600-pound vehicle is rusty and corroded, but largely intact. Its tires are still with it but have been removed from the wheels.
It's just like most old cars you spot in a junkyard, but none have a vehicle history report like this one.
Article originally on FoxNews.com.
---