John Force extends Funny Car record with 141st career NHRA title
Published
Aug. 3, 2014 10:12 p.m. ET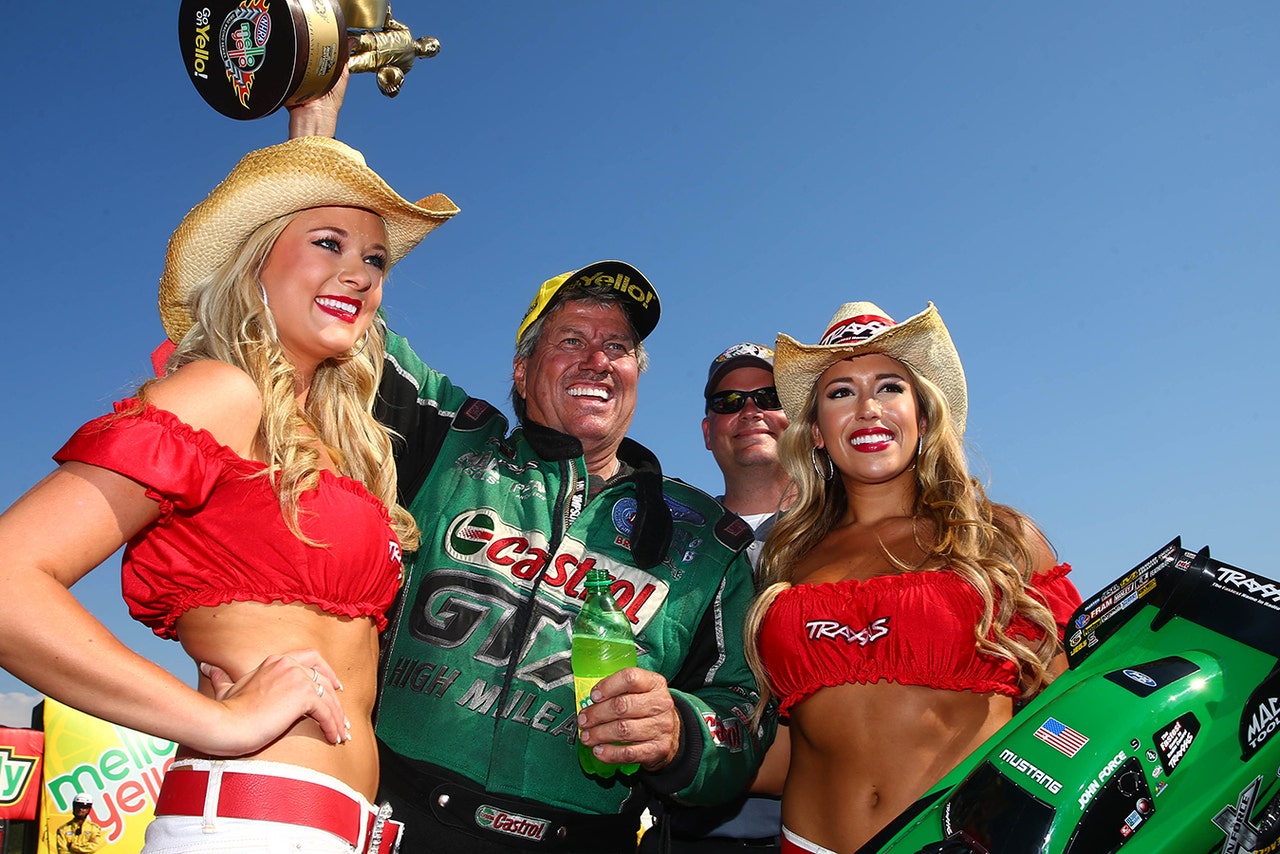 John Force raced to his third Funny Car victory of the season and record 141st overall win Sunday in the NHRA Northwest Nationals at Pacific Raceways.
The 65-year-old Force beat former teammate Gary Densham in the final with a run of 4.173 seconds at 302.48 mph in a Ford Mustang. Densham's Chevrolet Impala lost traction early and finished in 5.808 at 120.44.
Force has raced in four consecutive finals, winning twice.
"I want to win," Force said. "That is what it is all about. But we were having so much fun down there in the staging lanes. I know you are supposed to be serious because it is race day but you are racing a friend.
"He comes up here on a budget. Look how good he does. Steps up and races with these guys after only being out a few times all year and gets in the finals. I always say, `If I lose to my teammates I didn't lose.' If I had lost to Gary Densham I would not have lost."
Doug Kalitta won in Top Fuel, and Jason Line topped the Pro Stock division.
Kalitta raced to his second victory of the season, beating Antron Brown with a 3.844 at 318.84. Kalitta has 35 career victories to tie Don Garlits for fifth place on the Top Fuel list.
Line edged teammate Greg Anderson in the final with a 6.611 at 210.67 in a Chevy Camaro.
---