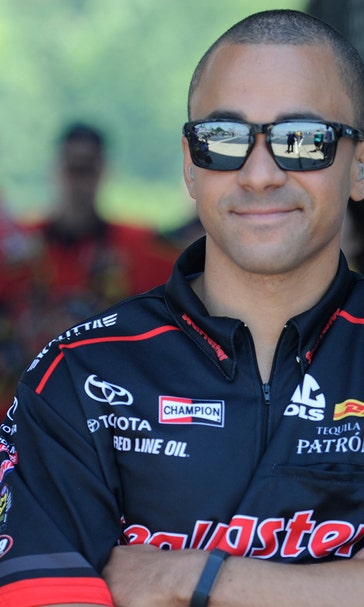 J.R. Todd gets a feel for driving a Funny Car
BY foxsports • December 14, 2016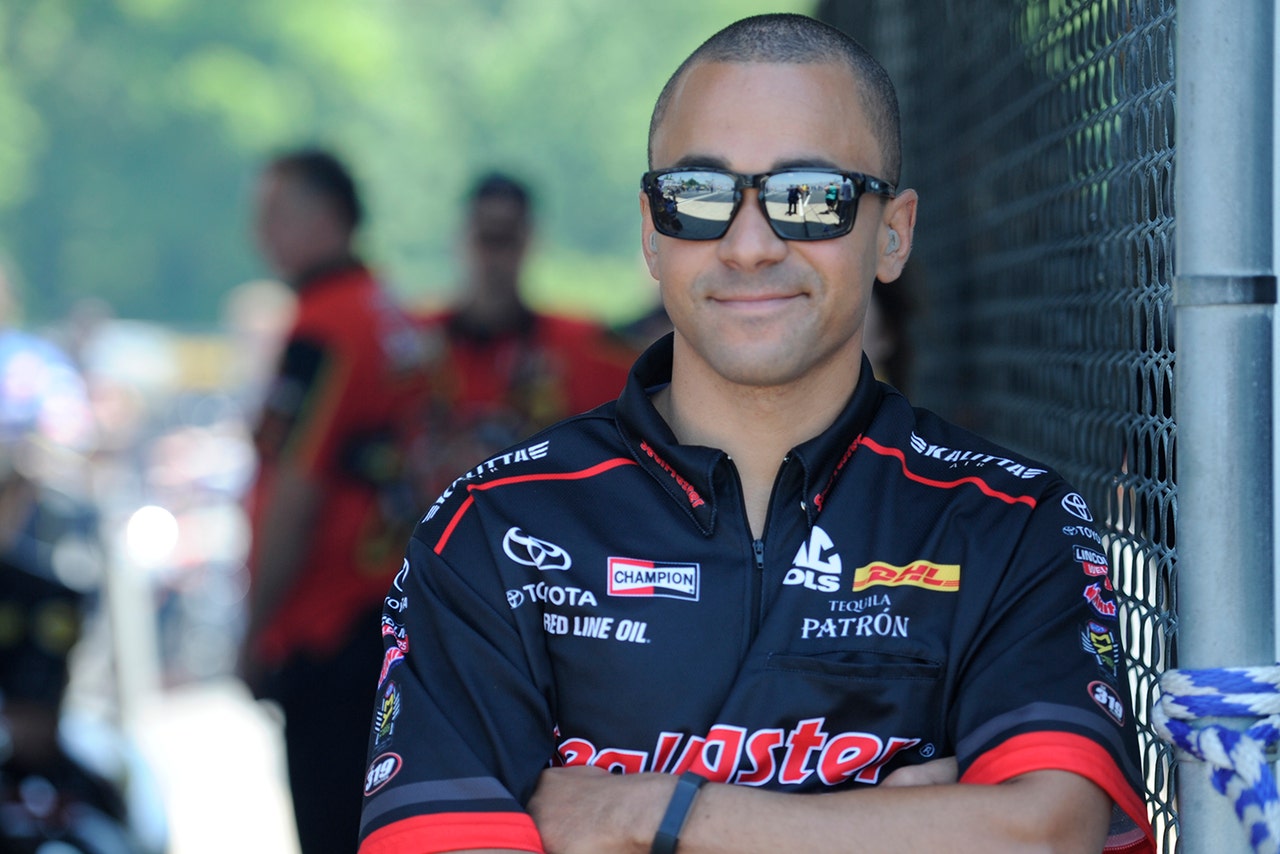 As the 10,000 horsepower engine fired to life, Top Fuel driver J.R. Todd knew there was no turning back. His intuitions were confirmed as the crew lowered the Toyota Funny Car body, and he was motioned to move forward with the burnout.
Todd was no longer a pilot of a 300-inch Top Fuel dragster but instead a rider in the most volatile drag racing vehicle on the planet - a fuel Funny Car.
Todd made his first runs in a Funny Car earlier this week during a private test session in Bakersfield, Ca.
"You know at that point there's no looking back," Todd explained. "For me, it was right before you stage this car, 'oh boy here we go.'
"It's a whole different animal. It takes a lot of steering; it's going to take some getting used to. But at the same time, it's a whole different amount of fun."
Todd ran a 4.03 in his first full run in a Funny Car, just his third attempt in a Funny Car in over a decade.
Todd, a nine-time Top Fuel winner, made his first pull to the finish line, but interestingly, it wasn't his first attempt in driving one. In 2005, he made a short hit in Bob Gilbertson's Funny Car as a crewman working in-between driving gigs.
"It's totally different today than it was back then," Todd explained. "Especially after making so many more laps in a dragster since then. It's different from what you can see; you know your point of view on the track. And then you've got the engine in front of you. Your routine is a little different. But it was a fun experience. I'm glad that I had the chance to do it instead of having to wait two months and think about it all."
Todd will attest Top Fuel is very competitive, but he understands clearly the Funny Car division has become a buzzsaw over the last half-decade.
"I'm well aware of it," Todd said. "I'm a fan of the sport, so when I wasn't inside Connie's car, I was making sure I was up there watching Del and Alexis and all the other Funny Car competitors. So yeah, I'm definitely well aware of what's going on in the class."
As if facing a gauntlet of monstrous competition isn't going to be a challenge, Todd understands all too well with the laid back headers and other characteristics of today's fuel Funny Cars, he'll be piloting a machine with a mind of its own.
"With a Dragster when it's on a good run, you shouldn't have to steer it quite a bit," Todd explained. "But I will say with the old man's car, I mean he's trying to rotate the earth pretty much every run. So there are times down track you had your hands full driving that thing. But still, from the time you step on the gas in a Funny Car, you're steering it around quite a bit. Even on the burnout, you're steering it more than a Dragster."
Is Todd ready to rotate the earth in a Funny Car?
"That's quite a badass car that I'm getting myself into," Todd said. "It's won a Championship, and it goes down the track probably 90 percent of the time if not more. It hauls the mail when it does it. So, more than anything, I just want to get as many laps under my belt as I can in Phoenix before we go into Pomona."
The biggest takeaway Todd had from the test session was the tendency for a Funny Car to put its driver in a bad place abruptly.
"I definitely got a crash course in three days there driving that thing," Todd said, chuckling at the irony of his words. "You've got to be on your toes driving one of those things. With a Dragster, you can get yourself in trouble if you don't stay on top of it like you need to. But a Funny Car you gotta kind of anticipate where it's going and not wait for it to go. I found that out really quick. So more than anything, you just got to just stay sharp and stay focused."
***
Bobby Bennett is the Publisher/Editor of CompetitionPlus.com, a leading independent online drag racing magazine, since 1999. For the latest in dragster news worldwide, visit www.competitionplus.com or follow on Twitter @competitionplus
---