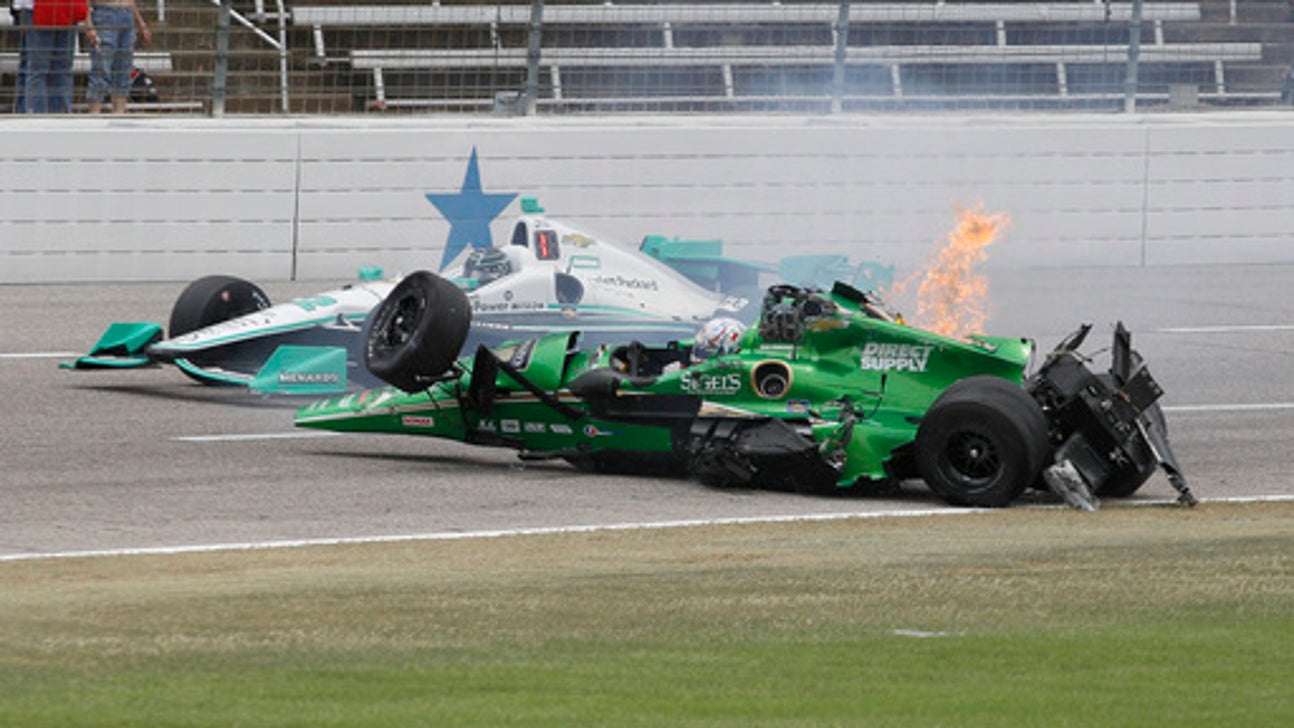 IndyCar will wait until August for 3rd try at Texas race
Published
Jun. 12, 2016 9:07 p.m. ET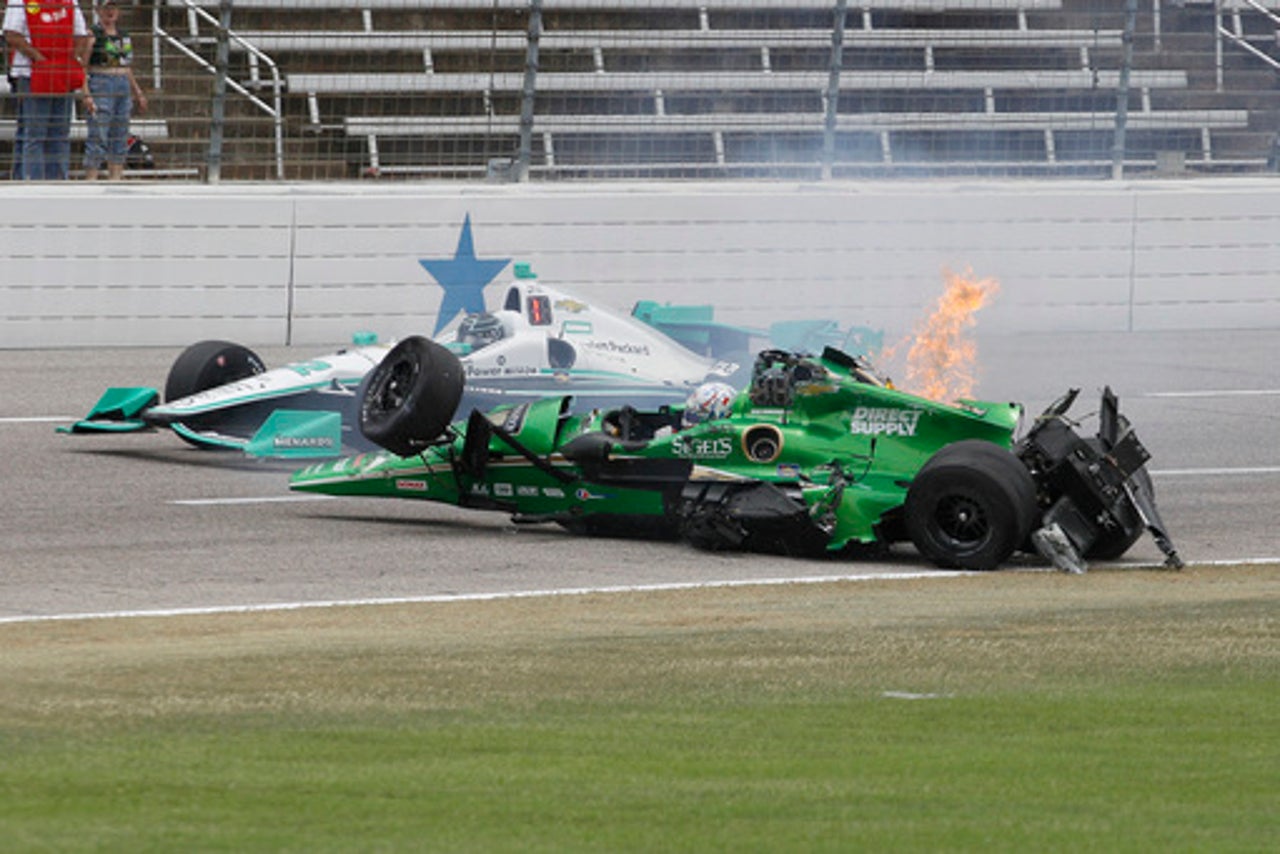 FORT WORTH, Texas (AP) The IndyCar race at soggy Texas has been postponed for the second day in a row, and this time the series will wait more than two months before trying again.
Only 71 of the scheduled 248 laps were completed Sunday before rain in an approaching thunderstorm hit the track. That was 54 laps short of what was needed to make it an official race after the Firestone 600 had initially been postponed Saturday night.
With a 50 percent chance of more rain Monday, IndyCar instead rescheduled the race for Aug. 27, which is during what had been an open weekend for the series.
The cars had taken the green flag about 40 minutes later than scheduled Sunday following work to dry the 1 1/2-mile track. The race had first been called off about 11:30 p.m. EDT Saturday after several hours trying to dry the track after afternoon rain.
---