IndyCar Series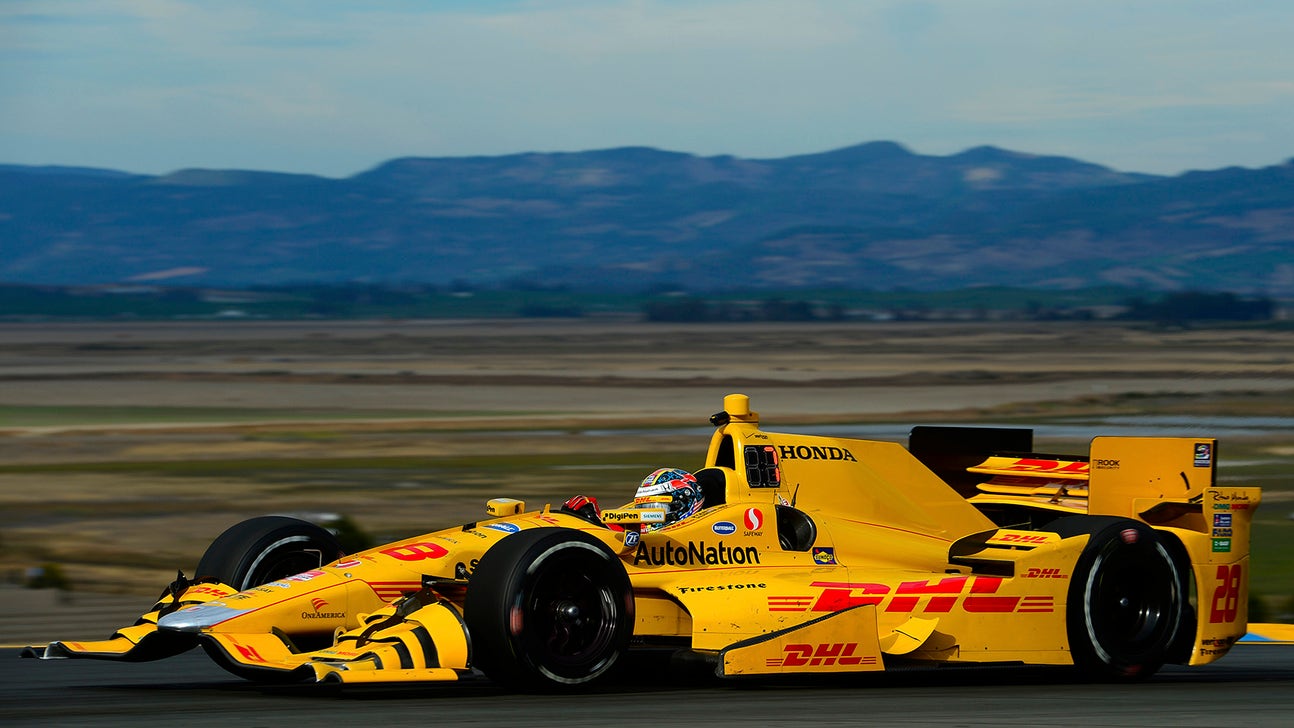 IndyCar Series
IndyCar: Honda allowed to propose modifications to its aero kits
Published
Nov. 4, 2015 1:14 p.m. ET

Honda Performance Development (HPD) has been allowed to propose changes to its Aero Kit, claiming areas of its car were deficient compared to its rival Chevrolet during the 2015 Verizon IndyCar Series season. Mark Miles, the CEO of Hulman and Company -- the ultimate authority of the INDYCAR Series -- said on Wednesday morning that wind tunnel testing at WindShear in Concord, North Carolina, revealed deficiencies for the Honda kit on short oval, street and road course configuration but not on superspeedways.
According to Rule 9.3 of the 2015 Verizon IndyCar Series aero kit regulations, it states: "In the event that an Aero Kit is not competitive to such extent that it would be detrimental to the Verizon IndyCar Series, INDYCAR may permit in its sole discretion Approved Suppliers to implement modifications to their respective Aero Kits. A detailed description of such a modification will be circulated to all Approved Suppliers should it be approved."
The new parts proposed by Honda to its street and road course and short oval aerodynamic package will be analyzed and reviewed in more full-scale wind tunnel testing on November 7, before a decision is made to allow changes.
INDYCAR officials took the race-winning Chevrolet driven by Scott Dixon at Sonoma Raceway, and Graham Rahal's Honda from that race to the WindShear wind tunnel in Concord, North Carolina for the initial comparison.
"The testing was controlled by our engineers in the wind tunnel to examine the data on the cars as they were set up in various configurations -- superspeedways, short oval, street and road course," Miles said. "We are going to allow Honda to propose making adjustments or changes based on Rule 9.3. On short ovals, street and road courses the Honda was not competitive but on superspeedways we believe the Honda kit is competitive."
Honda will present parts that it would like changed under 9.3 so it can catch up -- but not exceed -- where Chevrolet was at in 2015. Changes will continue for both companies for next season under Rule 9.2.
"We will determine if the parts will work or not," Miles said. "That work will go on this weekend and that is what Honda asked us to consider for short ovals, road and street courses. We will not allow them to make changes to the surfaces of the car at superspeedways.
"The takeaway is we are following the letter of our rule."
Art St.Cyr, president of HPD, believes they are still operating efficiently on the superspeedways.
"We're pleased INDYCAR will be allowing HPD to submit adjustments to our road course/short oval package for 2016," St. Cyr said in a statement. "We understand there still are multiple steps that must be taken before any components are approved, and will be working with INDYCAR throughout this approval process.
"While we are not completely happy with today's decision, as we believe there is still a competitive imbalance in the superspeedway configuration, we will be working hard in the weeks and months ahead to continue to improve all aspects of our Verizion IndyCar Series program."
Jim Campbell, the U.S. Vice President of Performance Vehicles and Motorsports for Chevrolet, did not agree with Miles' decision to allow Honda a chance to correct a deficiency in its Aero Kit.
"All manufacturers received the same set of aero regulations and subsequent updates," Campbell said. "I am proud of how our Chevrolet engineering team and partners worked continuously for nearly four years to prepare our kit for the optimal combination of downforce, drag and engine performance to give our teams the best opportunity to win poles, races and championships.
"The existing rules already allow each manufacturer the opportunity to improve on the performance of their aero kit and engine for 2016. So, we are disappointed in the decision to invoke Rule 9.3. Chevrolet remains 100 percent focused on preparing for 2016 competition to again give our teams the best opportunity to win."
HPD's contract as an INDYCAR engine supplier expired on September 12, however they have continued to support its teams during offseason testing while it finalizes an agreement with the Verizon IndyCar Series to remain in the series.
"It's all systems go and this week we expect to receive a mark up of the agreement that Honda will be ready to sign and get it done in the next several days," Miles said. "We never felt like there was a gun placed to our head by Honda. They never said to us we have to deliver this result to the Aero Kit and make these changes or we are not staying in the game. I think they are committed to INDYCAR and it has not been determined what changes they will make to the Aero Kit.
"We've determined they won't be making changes to the 2015 superspeedway kit but what they may or may not do to the other configurations are decisions to be made and will only be made once we get back to the wind tunnel. They don't know what the outcome of that is and we haven't decided."
On other topics, Gateway Motorsports Park can be added to INDYCAR's approved list of facilities for testing once safety modifications are made to the 1-mile oval. Gateway has not hosted an IndyCar Series race since 2003 but new track owners want to return to the Verizon IndyCar Series schedule. Miles said the first step in that process is to become a test track before it can become part of the schedule.
Miles also expects the Labor Day Weekend street race in Boston in 2016 will take place, despite some concern by one neighborhood association and a few government entities. The street course will take place in Boston's Seaport District.
"I believe the will of the elected leaders and Mayor Martin Walsh and the resources and commitment of our promoter will get this done." Miles said. "They will not be receiving public funds from any of these public agencies and will meet the obligations to successfully stage the race under these circumstances."
Miles also had a definitive answer to team owner Chip Ganassi's desire to have a "Playoff Format" to determine its championship, similar to NASCAR's Chase.
"No," Miles said firmly. "Frankly, I cocked my head when I read that with Chip. We have not talked about it. From our perspective the Verizon IndyCar championship is a walk-off home run. It has come down to the wire and in 2015 required a tiebreaker. We can show increases in attention and television viewers as the championship was building to the finale. At this point, something that isn't broken shouldn't be fixed and thought there is a better opportunity.
"I would love to hear Chip's thoughts on it but that has not been on our plate as a priority."
Miles expects to hire Derrick Walker's replacement as INDYCAR President of Competition and Operations within the next few weeks, as early as next week.
"That person won't be an unknown quantity or stranger to the sport," Miles said.
Miles also said there has been ongoing discussions for a street race in Calgary.
"The sport is growing in Canada and I would expect that Rogers as a broadcaster (IndyCar Canada television partner) and telecommunications company a race in western Canada would be particularly interesting. There is tremendous room for growth and competent people exploring the possibility. These things take time and lots of things have to fall into place."
---
---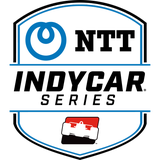 Get more from IndyCar Series
Follow your favorites to get information about games, news and more
---