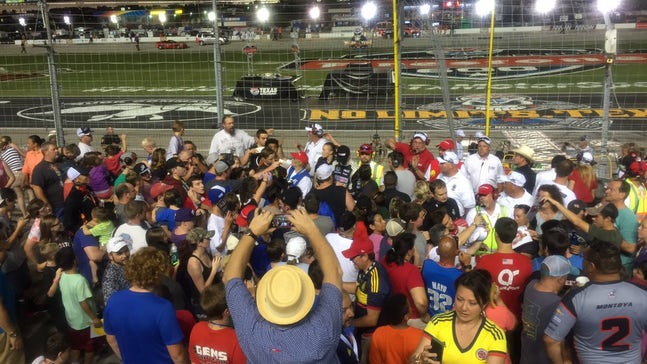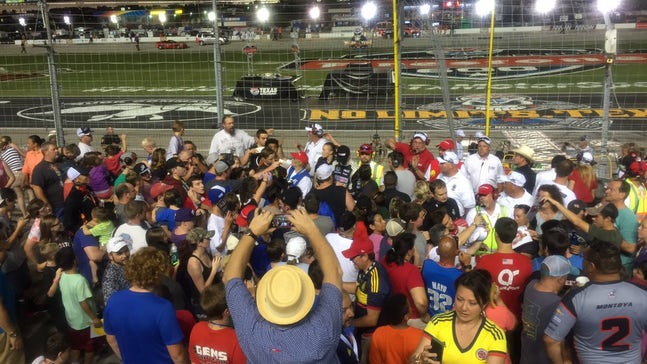 IndyCar drivers go into stands to sign autographs during rain delay
Updated
Mar. 4, 2020 7:13 p.m. ET

During a lengthy rain delay ahead of the scheduled Verizon IndyCar race Saturday night at Texas Motor Speedway, some of the race drivers headed up into the grandstands to sign autographs for the fans.
The race was initially scheduled to start around 7:45 p.m. CT but was delayed as there were damp patches on the racetrack following rain showers earlier on in the day. While jet dryers were able to dry most of the track, there was still water seeping out of the seams on the track surface, known to racing fans as "weepers."
Following several media interviews and phone calls between each other, several of the drivers then decided to make their ways up into the grandstands at around 10 p.m. CT.
Among those reported as going into the stands were Carlos Munoz, Josef Newgarden, Graham Rahal, Conor Daly, Mikhail Aleshin, Ryan Hunter-Reay, Sebastien Bourdais and Alexander Rossi. The race has now been postponed until Sunday.
---