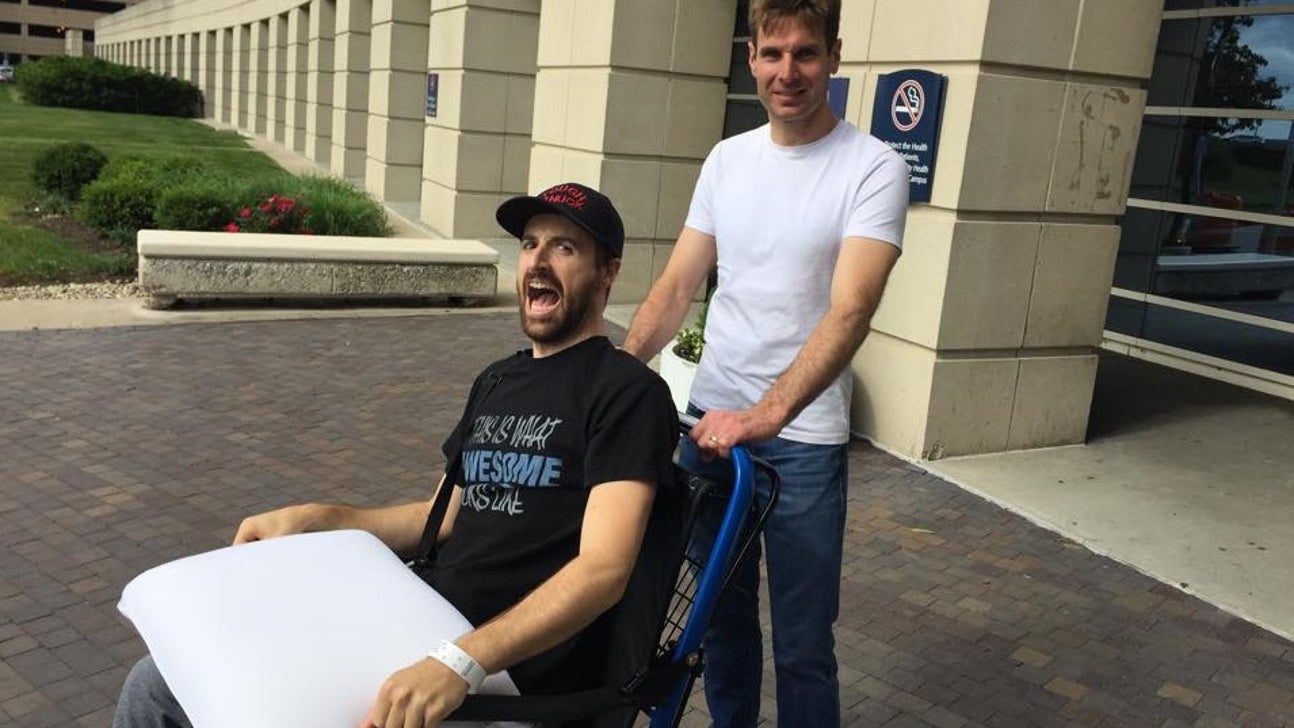 Hinchcliffe released from hospital one week after life-threatening crash
Published
May. 27, 2015 1:31 p.m. ET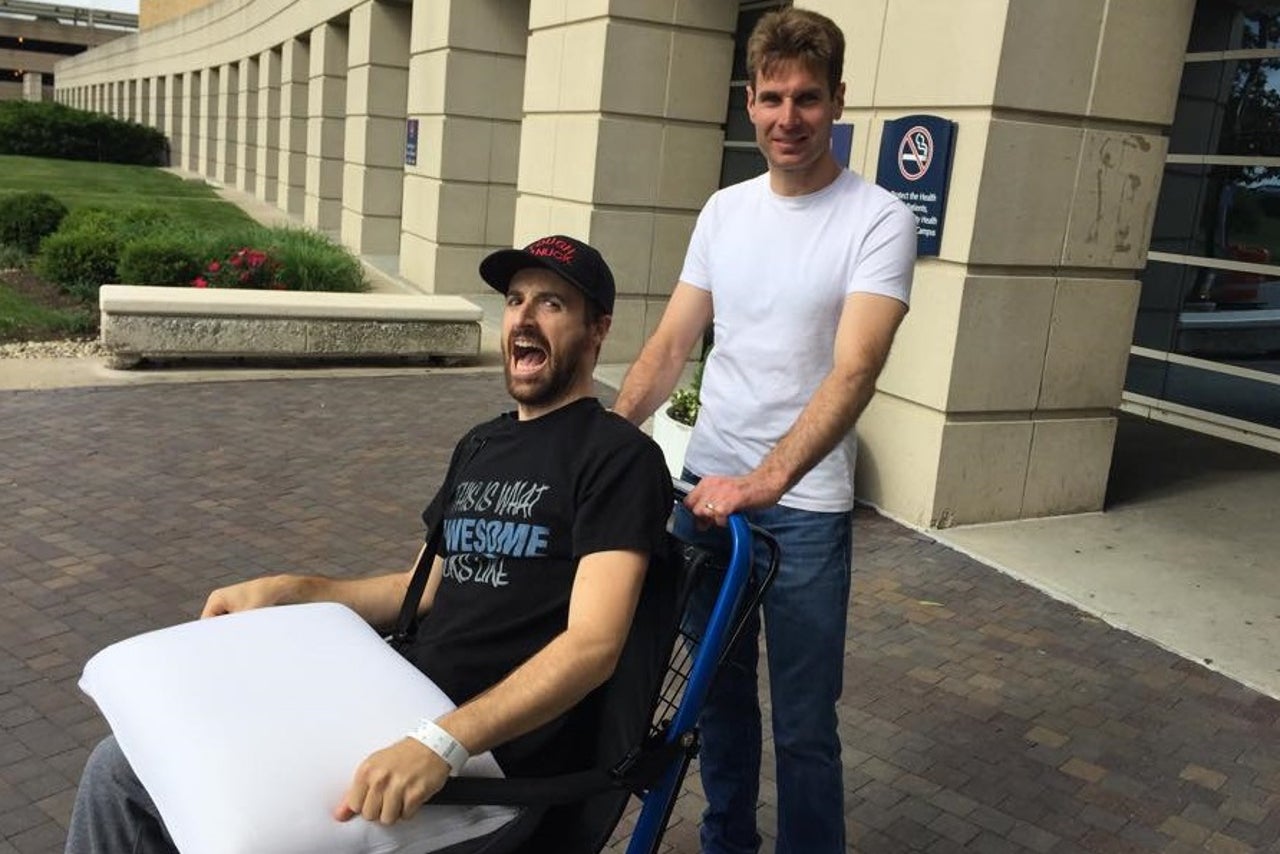 INDIANAPOLIS -- Just one week after Verizon IndyCar Series driver James Hinchcliffe nearly died from massive bleeding from a crash in Indy 500 practice, the 28-year-old driver was released from IU Health Methodist Hospital to continue his recovery at home. He hit the Turn 3 wall on May 18 and had emergency surgery that day for an upper left thigh and pelvic injury.
However, the driver from the Toronto suburb of Oakville, Ontario, has not been cleared by the IndyCar medical staff to resume competition.
Conor Daly will fill in for Hinchcliffe in the No. 5 Arrow/Lucas Oil Honda for Schmidt Peterson Motorsports this weekend in the Chevrolet Dual in Detroit doubleheader on the 2.3-mile Belle Isle street circuit.
Hinchcliffe was injured when his car made hard contact with the Turn 3 SAFER Barrier during a practice session for the 99th running of the Indianapolis 500. He was transferred May 20 from the Intensive Care Unit, and upon further evaluation, doctors determined no other procedures were necessary.
Veteran Verizon IndyCar Series driver Ryan Briscoe drove the No. 5 entry to a 12th-place finish in the Indianapolis 500 on May 24.
Hinchcliffe surprised the audience at Monday night's Indianapolis 500 Victory Awards Celebration with an audio tribute to the Holmatro Safety Team.
It was the quick action of the safety crew that kept Hinchcliffe from bleeding to death when a suspension rod pierced through the tub of his race car after a pounding crash into the SAFER Barrier at an estimated 228 mph.
The rod entered Hinchcliffe's right leg, traveled through his left thigh and into his pelvis. He lost a massive amount of blood but the Holmatro Safety Team was able to stop the bleeding in order to cut him out of the car.
Amazingly, the driver from Oakville, Ontario was walking the halls of the hospital last Thursday, sent out a photo of him and his girlfriend watching Sunday's Indianapolis 500 from his hospital bed and then surprised the crowd with a tribute that started, "Greetings from the fourth floor of Methodist Hospital."
The members of the Holmatro Safety Team were honored during the banquet and given a standing ovation.
"While I do sit with a long road to recovery in front of me it's very possible my road could have come to an end last week were it not for the speedy response and heads-up action taken by our incredible safety team," Hinchcliffe said. "It's incredible to me that for as dangerous a sport as we participate in we can so often confidently strap into our cars, pushing the danger to the back of our minds and that is largely due to the fact that we know just how good hands we are in.
"To Mike Yates and the entire Holmatro Safety Crew from myself and all of the Verizon IndyCar Series drivers thank you so much for everything you have done and will continue to do to keep us safe at the track. It means the world to us. Thank you and I will see you at the track again soon."
**
Be sure to catch Bruce Martin's Honda IndyCar Report on RACEDAY on FOX Sports Radio every Sunday from 6-8 a.m. ET.
---