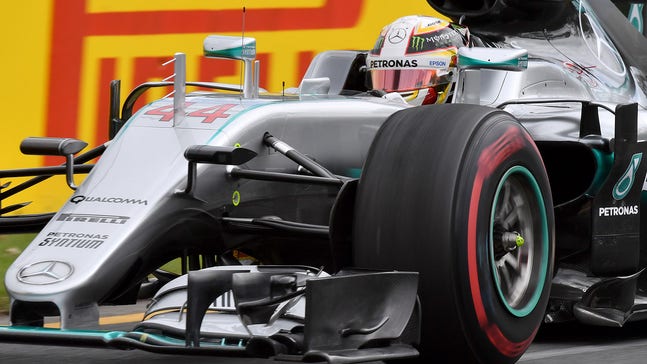 Hamilton takes pole in controversial elimination-style F1 qualifying
Published
Mar. 19, 2016 3:01 a.m. ET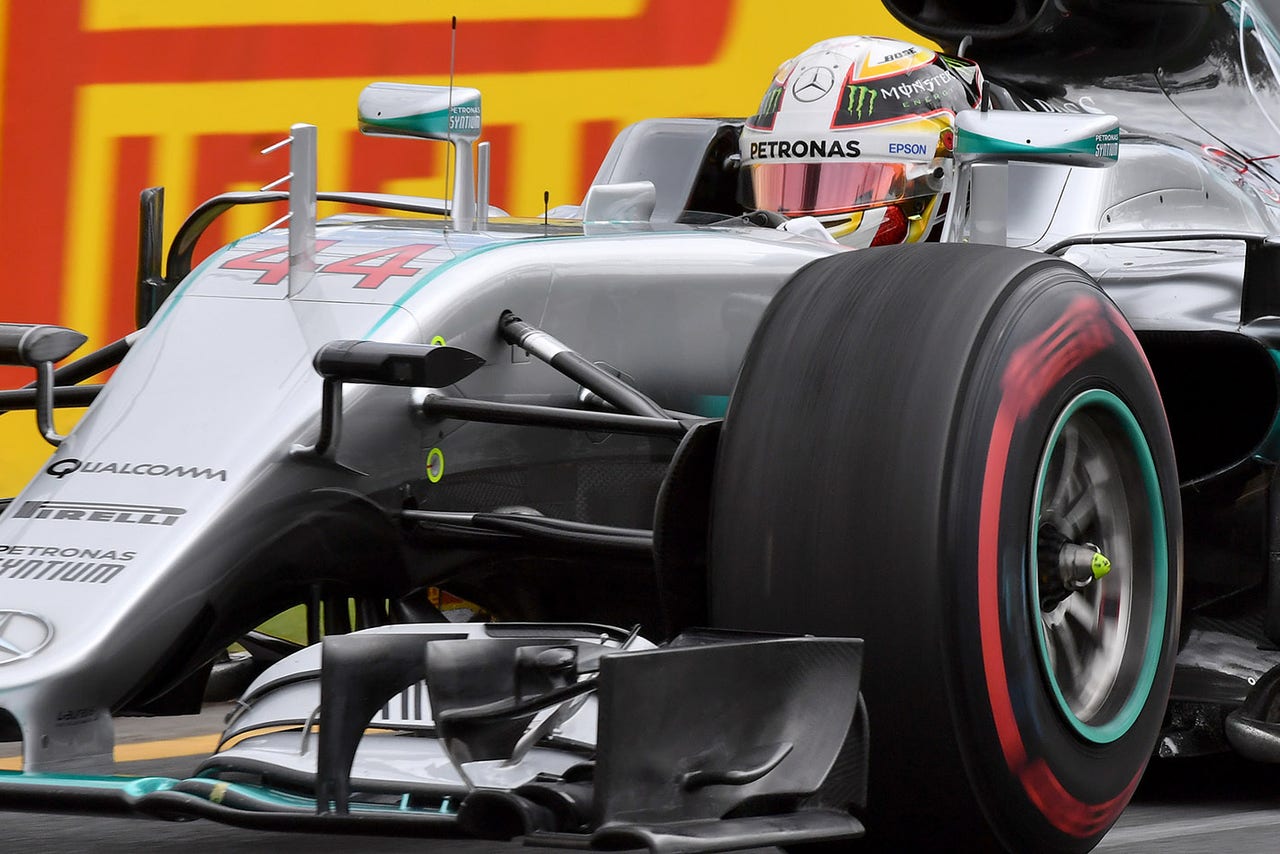 Lewis Hamilton will start on pole position for Sunday's season-opening Australian Grand Prix ahead of his Mercedes teammate Nico Rosberg.
Hamilton ran an incredible 1:23.837, but the story of the day was the controversial new elimination-style F1 qualifying format.
The format begins knocking out one driver at a time beginning in the middle of each qualifying session. The system was designed to create more on-track action and to mix up the field for race day. However, in each session there were very few (in Q2 and Q3, zero) cars left running at the end of the session although, to its credit, the system did create a few surprises.
Among the early victims of the new system were Valtteri Bottas, who couldn't improve from 11th, Red Bull Racing's Daniil Kvyat, who qualified 18th, and the Haas F1 teammates, who were both on fast laps when the clock ran down and put them out in positions 19 (Grosjean) and 20 (Gutierrez).
Among the more pleasant surprises of the session were the Toro Rosso teammates, both of which made it into the final qualifying session. Max Verstappen will start fifth while Carlos Sainz will start seventh.
The Manor teammates will start on the final row, with Haryanto starting from the back - despite outqualifying Wehlein - due to a penalty.
Australian GP starting lineup:
1. Lewis Hamilton - Mercedes
2. Nico Rosberg - Mercedes
3. Sebastian Vettel - Ferrari
4. Kimi Raikkonen - Ferrari
5. Max Verstappen - Toro Rosso
6. Felipe Massa - Williams
7. Carlos Sainz - Toro Rosso
8. Daniel Ricciardo - Red Bull
9. Sergio Perez - Force India
10. Nico Hulkenberg - Force India
11. Valtteri Bottas - Williams
12. Fernando Alonso - McLaren
13. Jenson Button - McLaren
14. Jolyon Palmer - Renault
15. Kevin Magnussen - Renault
16. Marcus Ericsson - Sauber
17. Felipe Nasr - Sauber
18. Daniil Kvyat - Red Bull
19. Romain Grosjean - Haas
20. Esteban Gutierrez - Haas
21. Pascal Wehrlein - Manor
22. Rio Haryanto - Manor
---