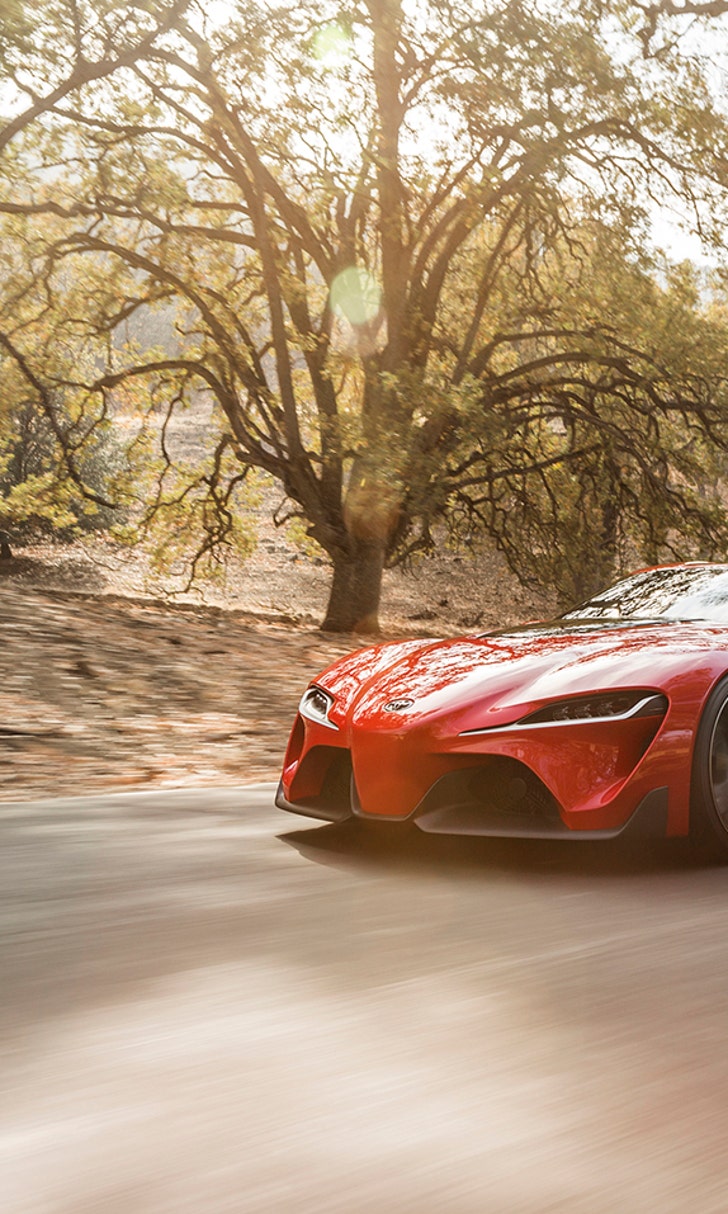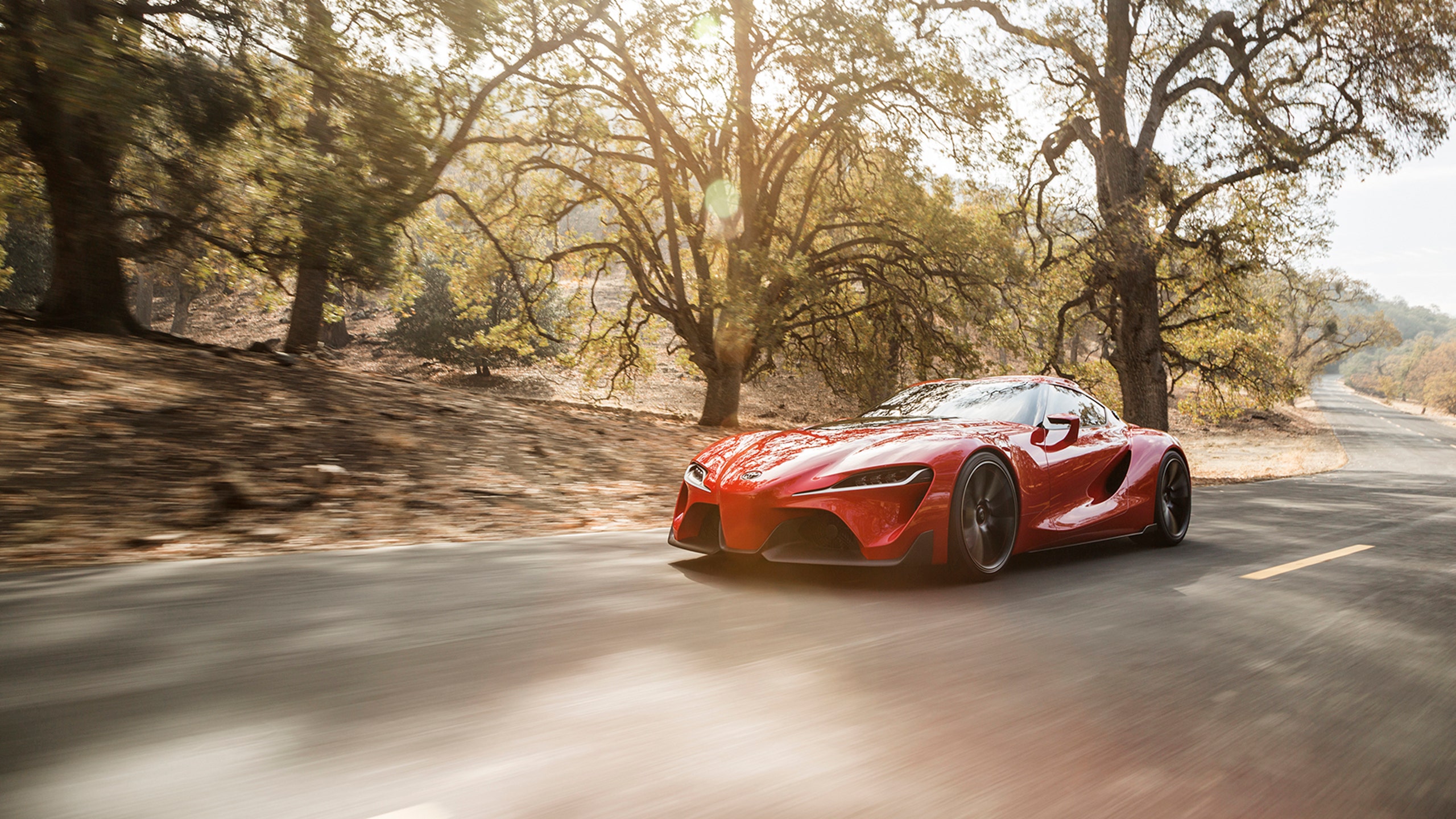 First look: Toyota FT-1 Concept
BY Cameron DaSilva • November 17, 2014
Rumors had been swirling of a potential BMW-Toyota partnership to create a new sports car. And, much to the delight of car lovers, both companies confirmed the news.
Bringing back the Supra has been a wish for many since Toyota stopped producing it in 2002, and thankfully it could be back in the works with the BMW partnership.
The FT-1 concept is Toyota's model that could possibly be turned into the Supra successor. Photos of the car have been circling the web for several months now, sporting a sleek, wide body.
Simply put, this thing is sweet.
On the inside, the dashboard has a heads-up display, racing wheel, and bucket seats. It's hard to create an interior as sharp as the exterior of the FT-1, but Toyota managed to do that in this particular concept. Those red accents to go along with the black leather really make it stand out.
Hopefully this concept comes to fruition and revitalizes the Supra again, because it looks incredible. As far as the price goes, it probably won't cost as much as you'd think. A report has come out that it's expected to be priced above the Corvette, which goes for around $55,000.
Compare that to the price tags of a Ferrari or Lamborghini, and it seems like a steal to me -- especially if the production model looks like this.
The release date for the FT-1 is unknown right now, but the partnership between Toyota and BMW will run until at least 2020. Even with all the unknowns right now, it's a car worth waiting for.
Read more hot articles like this at Back9Network.com.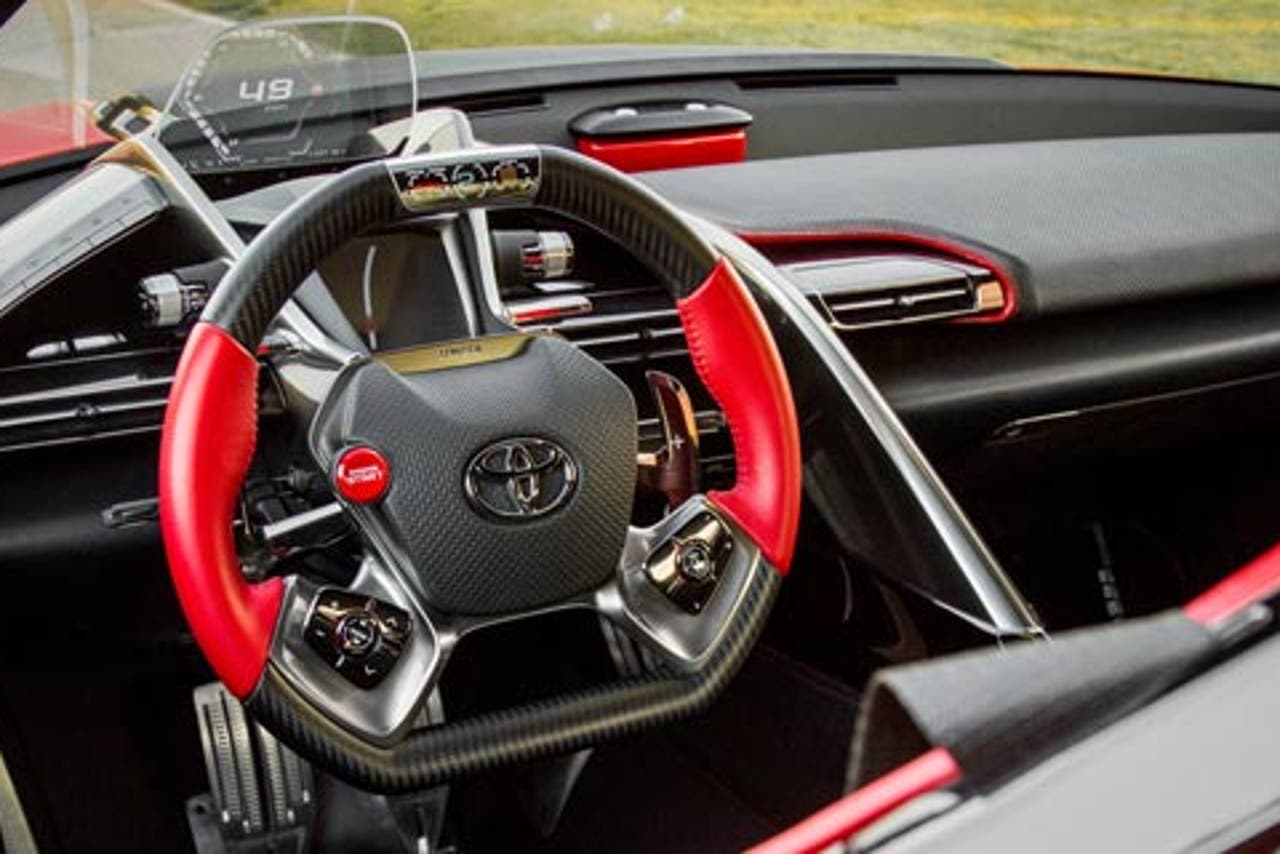 Interior of the Toyota FT-1 concept.
---