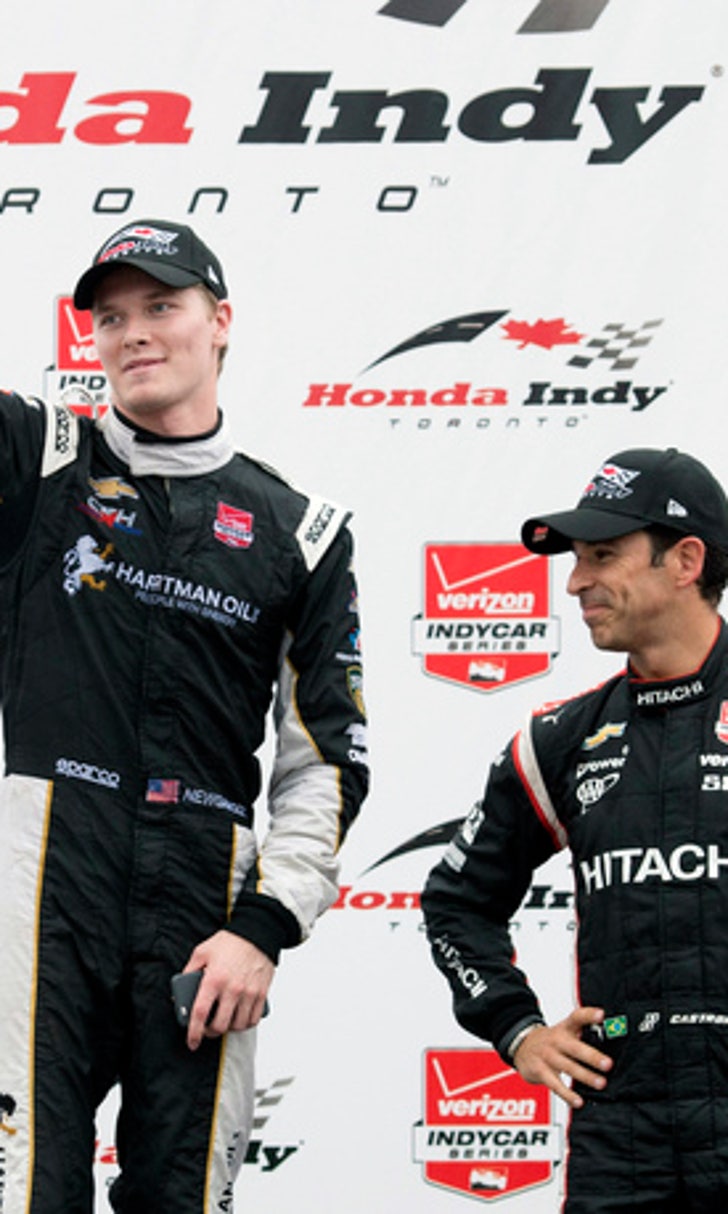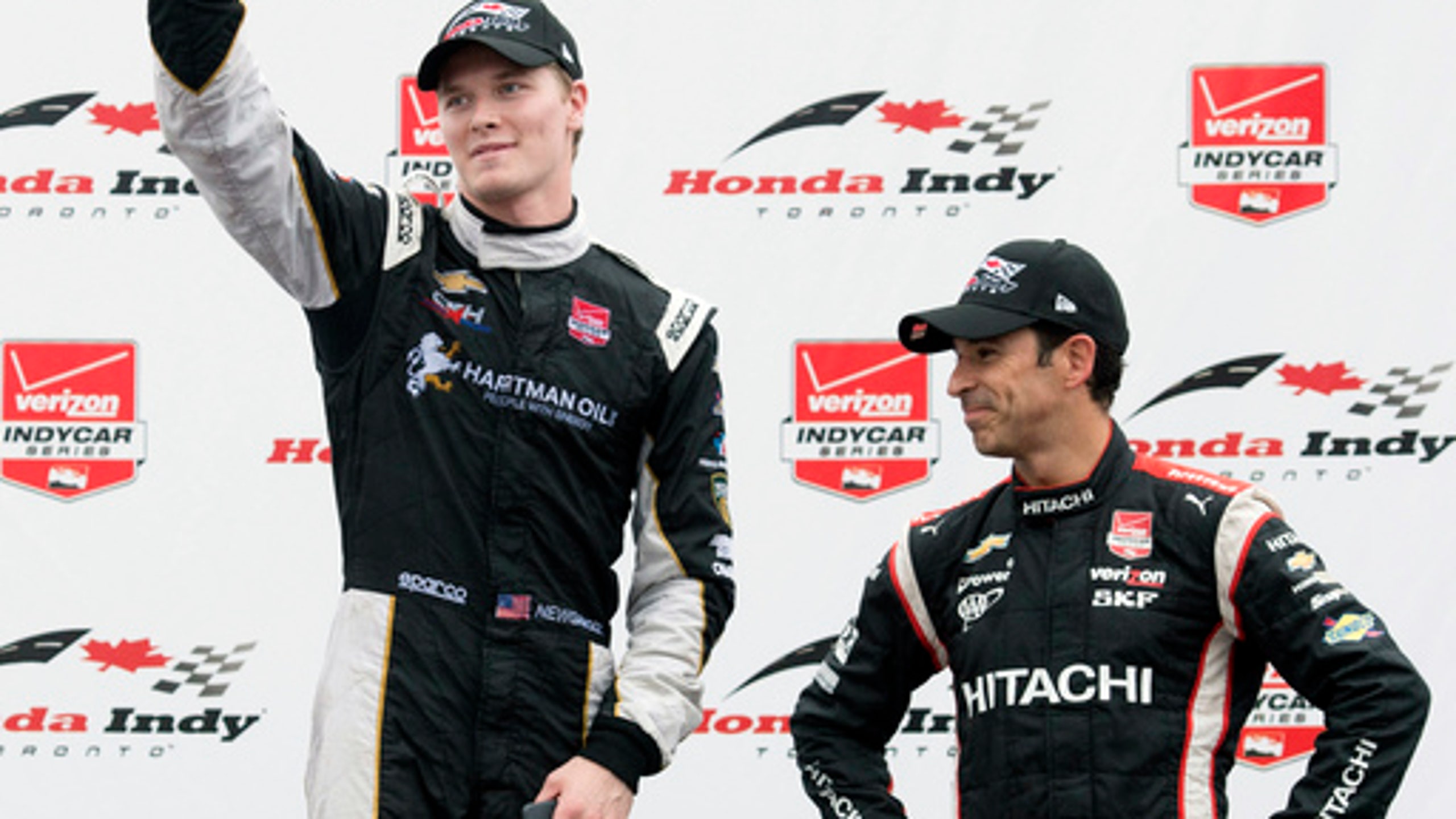 Dixon within striking distance of 5th IndyCar championship
BY AP • September 15, 2017
SONOMA, Calif. (AP) The IndyCar season title was by no stretch a lock for Josef Newgarden. But when he hit the exit wall to pit road at Watkins Glen, it blew the championship race wide open and put Newgarden in the worst possible position.
He's now got Scott Dixon lurking right behind him.
Dixon, the four-time series champion, has been in this position before. He came to the season finale ranked third in the standings in 2015, then won the race, which is worth double points. It tied him in the standings with Juan Pablo Montoya, and Dixon won his fourth title on a tie-breaker.
He doesn't get rattled in these situations. Dixon simply goes out and slays.
Newgarden knows Dixon is there, just three points out of the lead and a fifth title within reach. So the young American has set his mind to doing the only thing that will ensure he wins the title Sunday at Sonoma Raceway.
''If we win the race, we win the championship,'' Newgarden said. ''It's an easy goal for us.''
Newgarden led the first and second practice sessions on the 2.385-mile, 12-turn track Friday, while Dixon was sixth in both sessions.
It may be that Team Penske has the best cars at this stage of the weekend, as it should. The Penske organization has all four of its drivers still in contention for the title, with Newgarden atop the standings, and Helio Castroneves, reigning champion Simon Pagenaud and Will Power sitting third, fourth and fifth.
They went 1-2-3-4 in Friday afternoon's practice.
''This track is probably not our friendliest,'' Dixon said. ''Anything is possible.''
He's right, and come race day, expect Dixon to hit another cylinder. It's what the New Zealander has always done in his career, and it's why he will go down as the greatest driver of his generation.
''I think if it wasn't Scott Dixon, I would say that our odds are really good,'' said Team Penske president Tim Cindric. ''Scott has been there, done that, executed really more than all of our guys combined. He's been the guy to beat when it comes to championships. He's been solid everywhere. You don't see him make any mistakes.''
Dixon this year had a gun pointed at his head in a Taco Bell drive-thru just hours after he'd turned in the fastest qualifying effort in 21 years for the Indianapolis 500. The next morning, he was back at work.
He was in an airborne accident during the Indy 500, broke his left ankle in the crash, then finished second the next week at Detroit. The injury was agony, Dixon now admits, during the 24 Hours of Le Mans in June, but it didn't get in the way of him carrying his load in the most prestigious sports car race in the world.
''I tell people all the time that I've been able to be teammates with a lot of people over the years and getting to be Scott's teammate at the (Rolex 24 At Daytona) and getting in the same car within a minute of him and seeing the speed he has lap after lap, the endurance, the fuel mileage he can make while still making speed - there are just a lot of special things about Scott,'' said NASCAR driver Jamie McMurray, teammate to Dixon with Chip Ganassi Racing.
''I feel that Scott never seems way too high, and never seems way too low. He's the same guy every time you see him.''
They call Dixon ''The Iceman'' because nothing seems to unnerve him. It's a lesson he learned very early in his career.
''By trying too hard, you can have a slight lack of concentration, and that opens you up to problems,'' he said. Dixon immediately cited two gaffes he's made in his career that he hasn't forgotten: Spinning under caution at Watkins Glen in 2008, and spinning under caution at Indianapolis in 2003.
Months after his accident in the Indy 500, he doesn't think he could have done anything differently ''but you always question yourself.''
Dixon races smart and patiently, trying always to avoid situations that could take his fate out of his control.
''I could get collected from behind, someone could spin ahead of me, those things are just circumstance,'' he said. ''But I have generally found that if you give yourself some room, it pays off because you are able to avoid things.''
Some might consider it an upset if Dixon doesn't snatch the title away from Newgarden on Sunday. He's just that kind of a ruthless driver, so capable of pouncing to deny Newgarden his first career title.
Should Newgarden pull it off, Team Penske knows they will have staved off one of the greats.
''I just wish it was somebody else we were racing against in terms when you look at the statistics and you look at the way in which he approaches things,'' Cindric said. ''He's solid as they come.''
---
More AP Auto Racing: http://racing.ap.org/
---
---