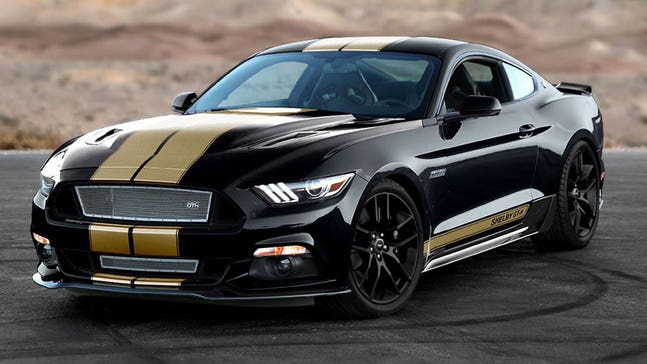 Custom Ford Mustang Shelby GT-H is ready to...rent
Published
Mar. 22, 2016 2:36 p.m. ET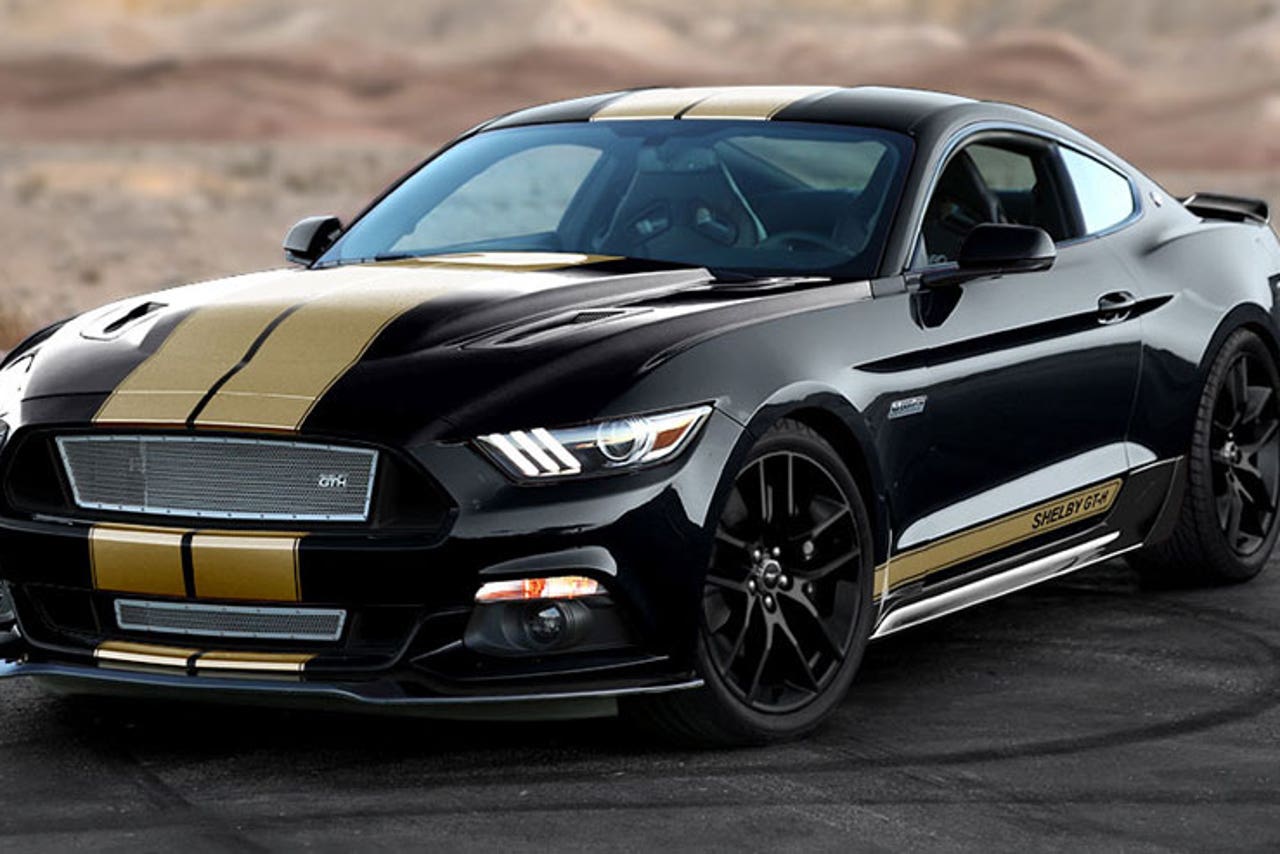 The "Rent-a-Racer" is back. Just don't actually take it to the track.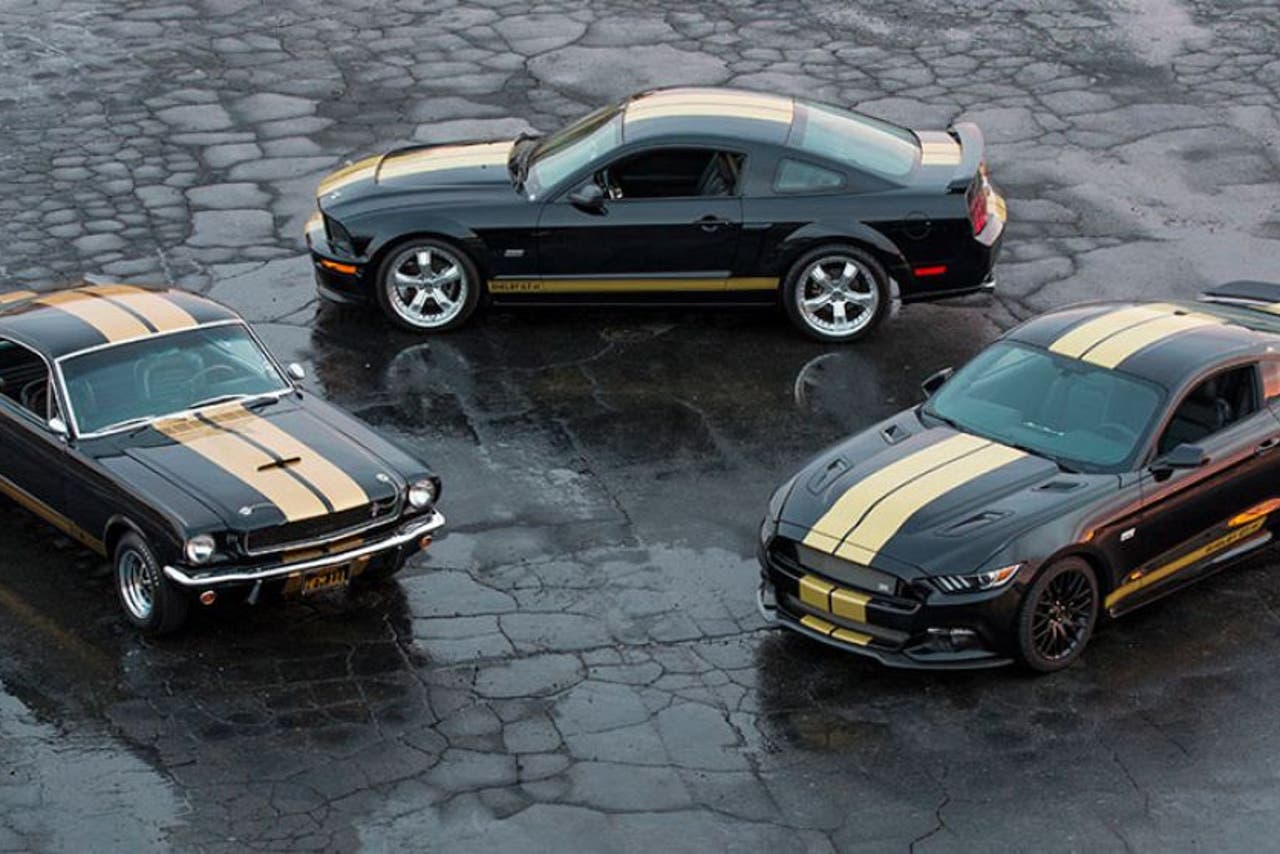 2016 Ford Mustang Shelby GT-H
Hertz has revealed the 2016 Ford Mustang Shelby GT-H, a custom pony built for the car rental company.
The car celebrates the 50th anniversary of the GT350-H, a limited edition Mustang built by Carrol Shelby for Hertz that's worth up to $250,000 today. Shelby did it again for the 40th anniversary in 2006, and those cars are now almost as collectable as the originals.
This time around, Shelby American started with a Mustang GT equipped with a Ford Performance handling pack and exhaust system, then added custom bodywork that includes a hood fitted with in-n-out vents, unique front splitter and rocker panels, a big rear spoiler and mesh grilles.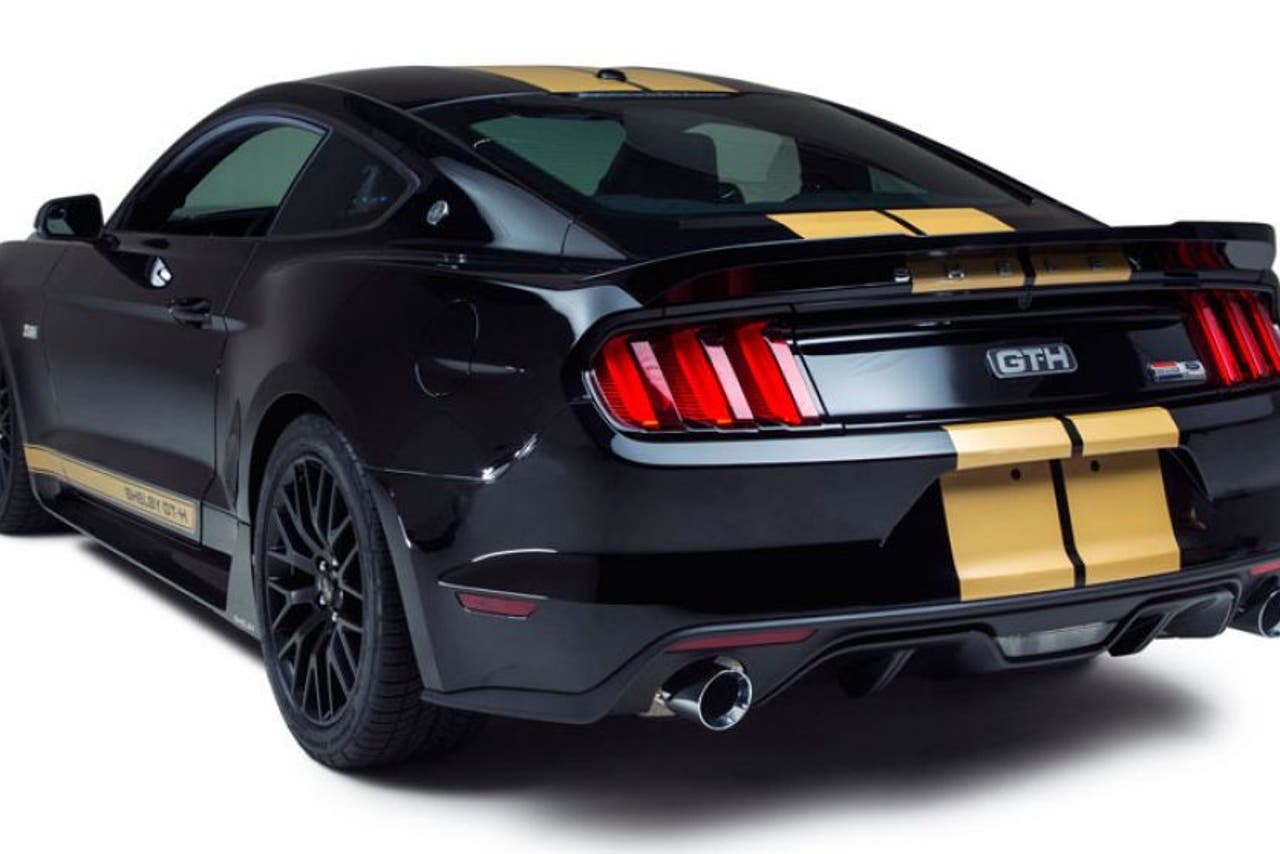 2016 Ford Mustang Shelby GT-H
The car is finished in the same black and gold paint job as the original, and is splattered with Shelby and Hertz badges and logos, including a numbered plaque under the hood.
Don't confuse it with the 2016 Ford Mustang Shelby GT350, which is built in-house by Ford and may be too hot for even the Hertz Adrenaline Collection that will offer the GT-H.
Only 140 of the cars will be built and available at several yet to be announced airport locations starting on Memorial Day. Rates will vary, and have not been revealed. However, one thing all of the cars will have in common will be their rental agreements, which won't officially allow track or competitive use.
Article originally on FoxNews.com
---