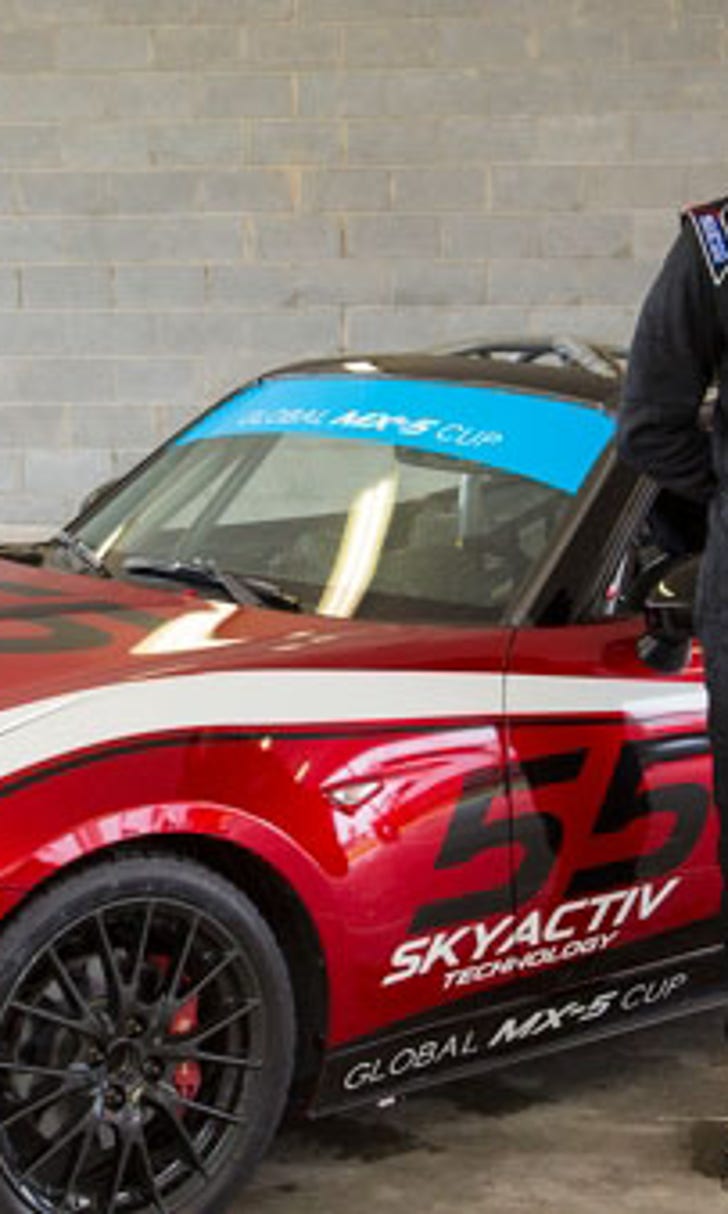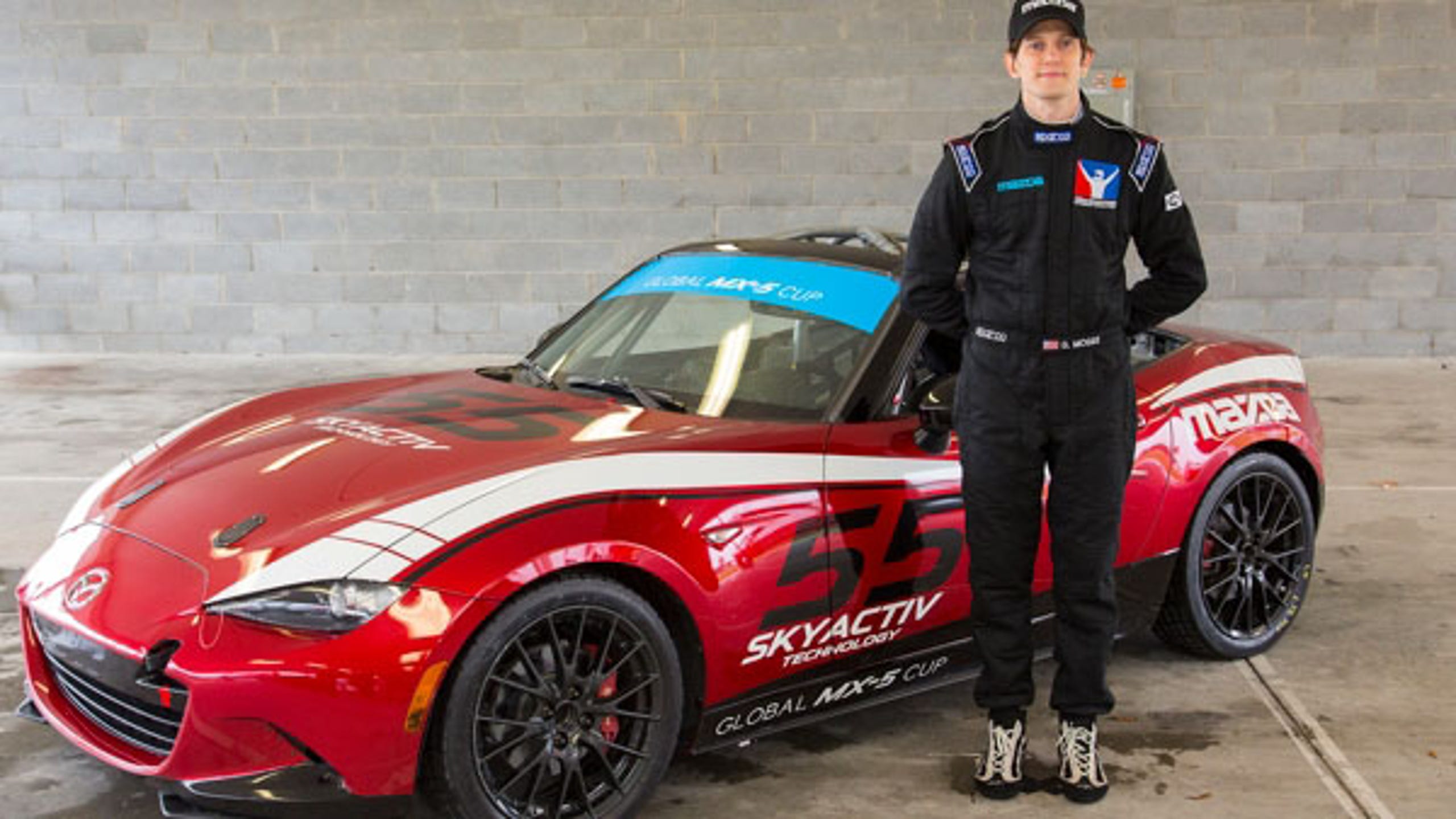 Collision of worlds: Sim racer wins spot in 2016 MX-5 Cup
BY Samuel Reiman • November 20, 2015
From Nov. 8 to 10, nine hopefuls were on hand at Carolina Motorsports Park in Kershaw, South Carolina, with their hands on the 2016 Mazda Global MX-5 Cup Race Car.
They were competing in the 2015 Mazda Road to 24 Shootout, where the winner would be awarded a $100,000 Mazda Scholarship to race in the 2016 Battery Tender Mazda MX-5 Cup.
The drivers were tested not just on their driving abilities, but also on their technical skills and their knowledge surrounding the business of motorsports.
After the first day, the judging panel had narrowed it down to just two drivers: Glenn McGee and NASA Spec Miata Champion (East & West) Mark Drennen. The panel continued to deliberate until nine days after the event, when McGee was finally declared the winner.
"I don't believe it! Just competing in the 2015 Mazda Road to 24 Shootout and driving the new Global MX-5 Cup car felt like a dream the whole time, but to come out with the overall victory is surreal and is really overwhelming," said McGee on MazdaMotorsports.com. "To transition so well from the iRacing.com virtual MX-5 Cup car to the real thing, against so many talented proven drivers, was well beyond anything I could have ever imagined. I can't thank Mazda and their partners enough for supporting so much talent over the years and for awarding me this extraordinary honor to represent their brand in the 2016 Battery Tender Global MX-5 Cup, and I can't wait to get back in the car!"
Drivers in the Mazda MX-5 Cup who have gone on to achieve further success in motor racing include FIA WEC racer Patrick Dempsey, Formula E and IndyCar racer Simona de Silvestro, NASCAR and Continental Tire Sports Car Challenge racer Chad McCumbee, Indy Lights champion Spencer Pigot and Continental Tire Sports Car Challenge racer Stevan McAleer, who won the MX-5 Cup in 2013.
iRacing.com shared the following video, featuring McGee and fellow iRacing champion Richard Eklund -- who was also in the shootout -- on YouTube:
---