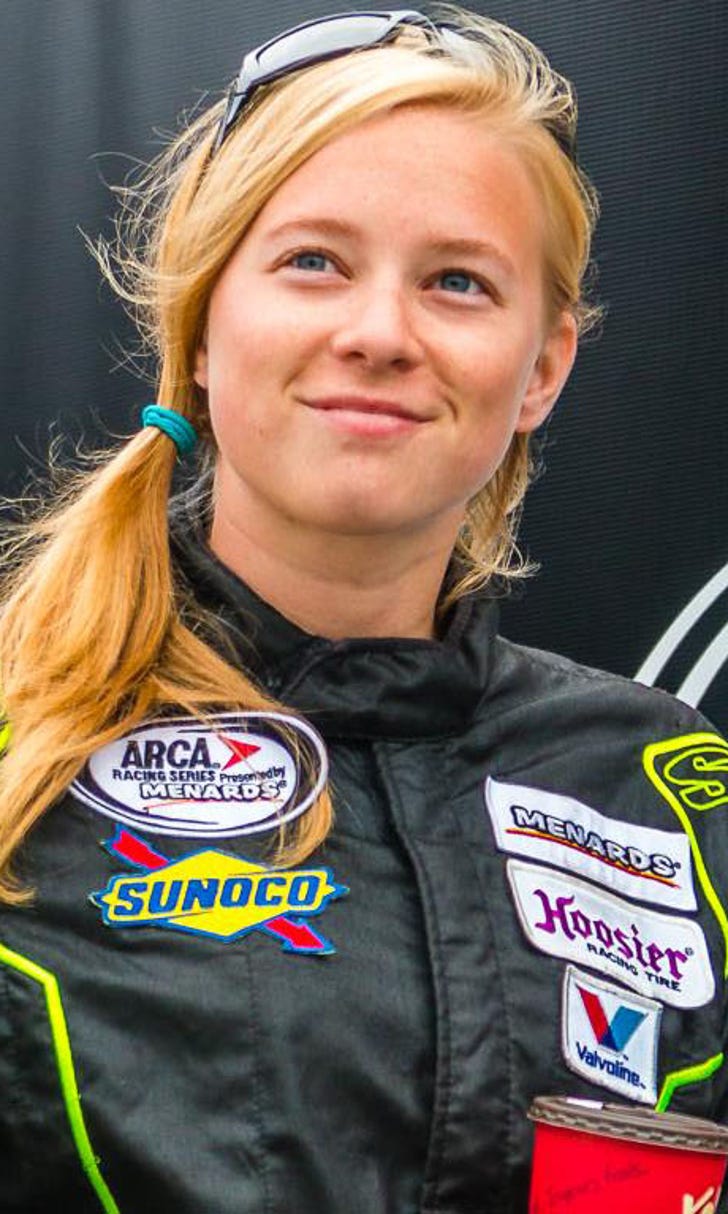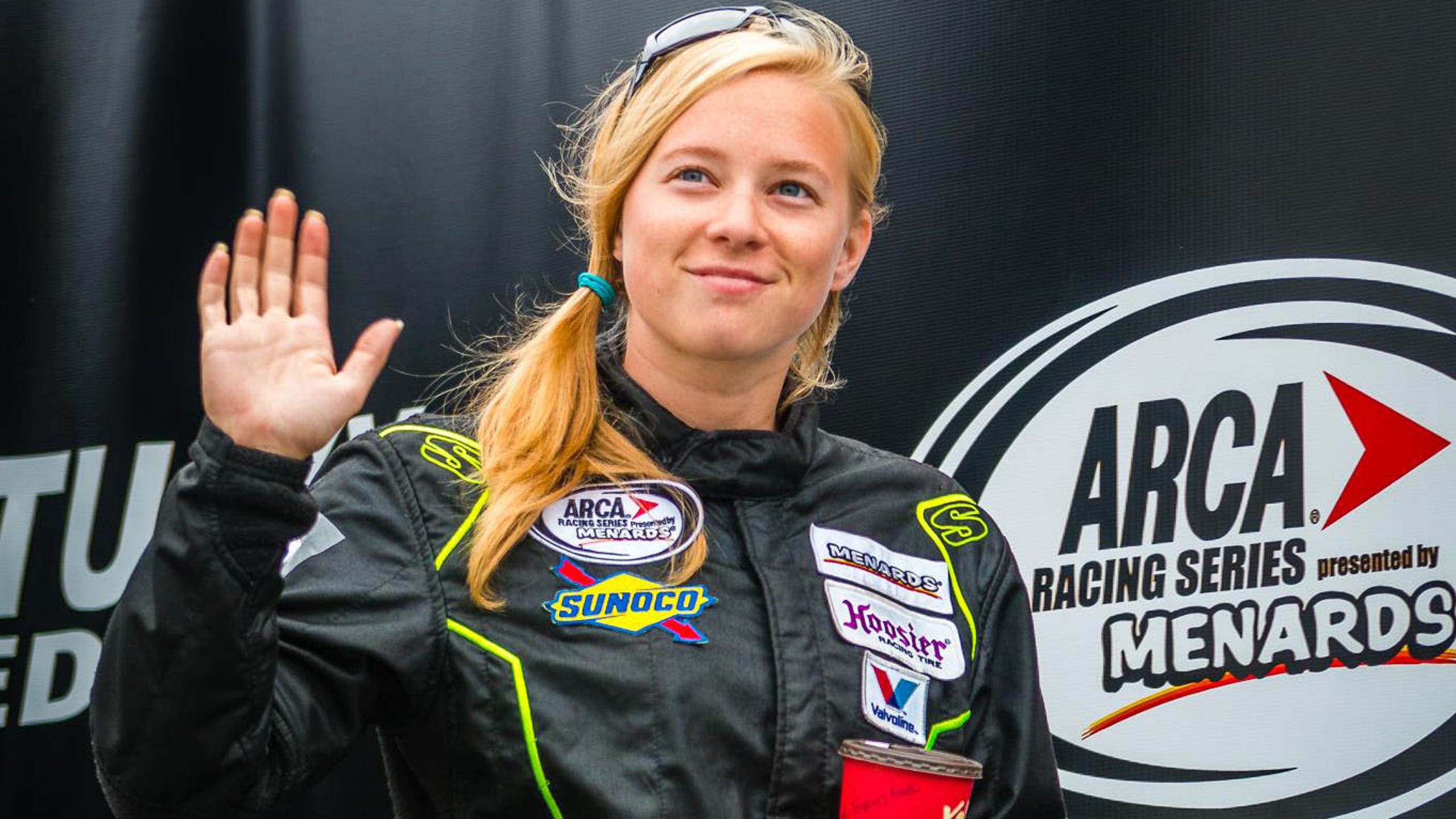 ARCA: Sarah Cornett-Ching on verge of record weekend at Kansas
BY Samuel Reiman • October 14, 2015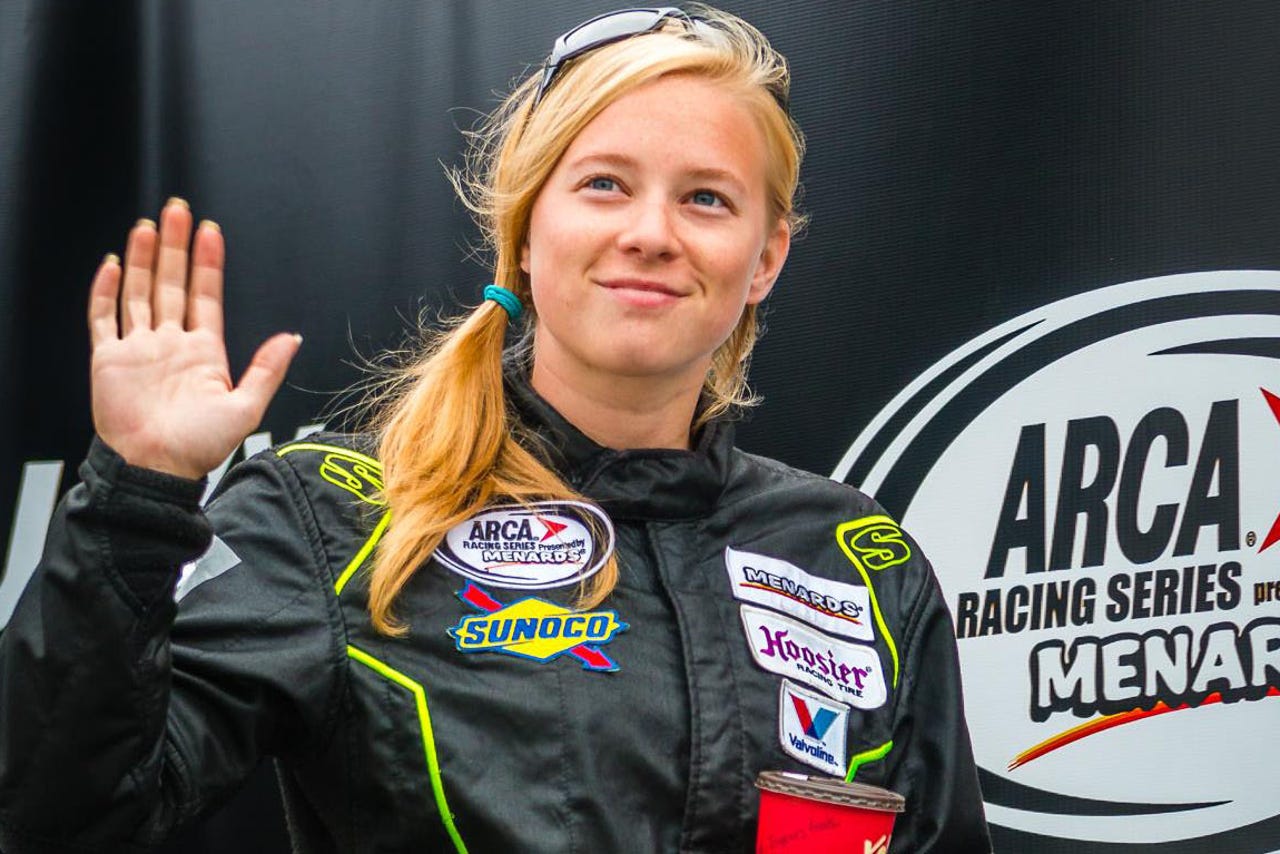 Sarah Cornett-Ching sits seventh in the points entering Friday's ARCA season finale at Kansas Speedway, and could take sixth away from Bo LeMastus.
Cornett-Ching would need to finish with 12 cars between her and LeMastus to take the spot and, if she does so, she will tie Shawna Robinson for the highest-placed female driver in ARCA single-season points history with a sixth-place finish.
Yet Cornett-Ching would still set a record if she places seventh in the overall points, as that will make her the highest-placed female rookie driver in ARCA history.
Being a commercial welder in Canada just this time last year, Cornett-Ching was able to save up for a ride at Daytona with the Race 101 team, where she then was able to sign a multi-year deal that has seen her race at each event in 2015.
While the SCOTT Rookie of the Year will be awarded to either Kyle Weatherman or David Levine, whereas Grant Enfinger will win the overall championship simply by rolling off of pit road, Cornett-Ching is more than aware of what her accomplishment means in the big picture, having already set the record for the highest finishing female in an ARCA road course event with a ninth at New Jersey Motorsports Park.
"I got to meet Shawna a few months ago and it's truly amazing the things she did and the hurdles she had to overcome," said Cornett-Ching. "Sure, we've had some bad luck this year, but it pales in comparison to some of the obstacles Shawna had to overcome as one of the trailblazers for other women in the sport at this level, including me.
"She's a fantastic role model, a great mentor, and someone I'm honored to have in my corner as I pursue my career in the sport.
"But I still hope I can match her record."
Cornett-Ching now enters Kansas with 19 races of experience under her belt, running the PitStopsForHope.org No. 2 car, painted pink in recognition of Breast Cancer Awareness month.
The season-ending Full Throttle S'loonshine 98.9 from Kansas Speedway will be shown LIVE at 8:30 p.m. ET on FS1 with a replay at 9 a.m. ET on FS1 on Sunday. 
---