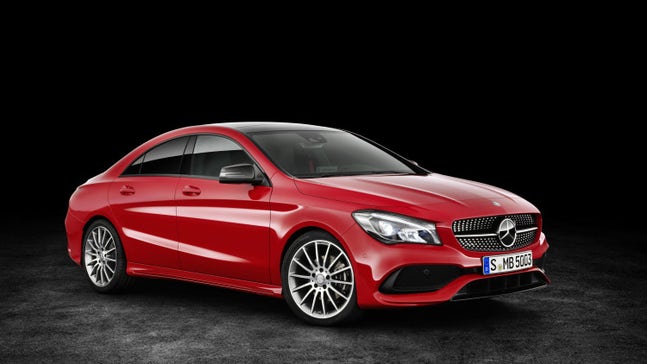 2017 Mercedes-Benz CLA gets eye-catching facelift
Published
Mar. 16, 2016 5:06 p.m. ET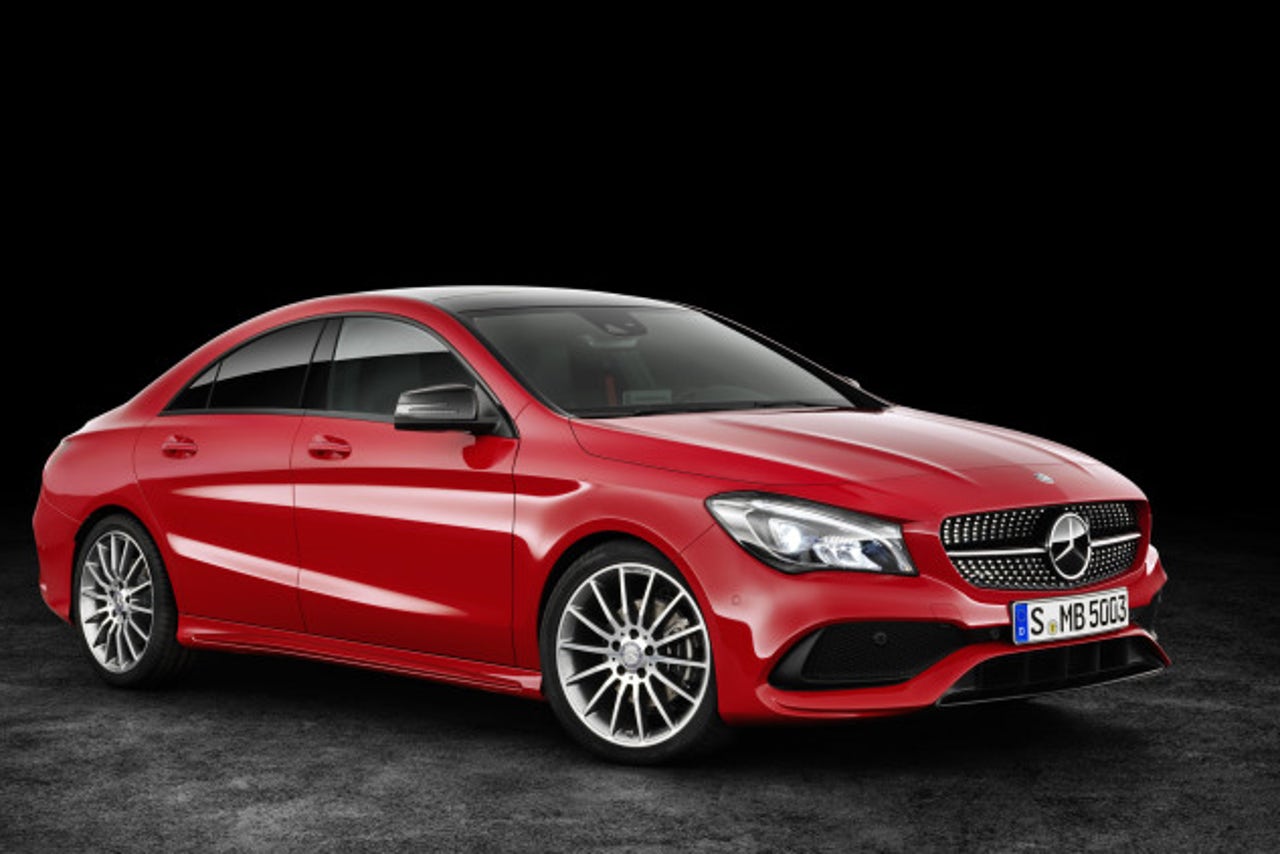 The new 2017 Mercedes-Benz CLA-Class is set to debut at the New York International Auto show on March 23, and those in attendance will be able to feast their eyes on the refreshed model.
For consumers who are performance-focused when it comes to buying a car, the CLA45 AMG has also been revised.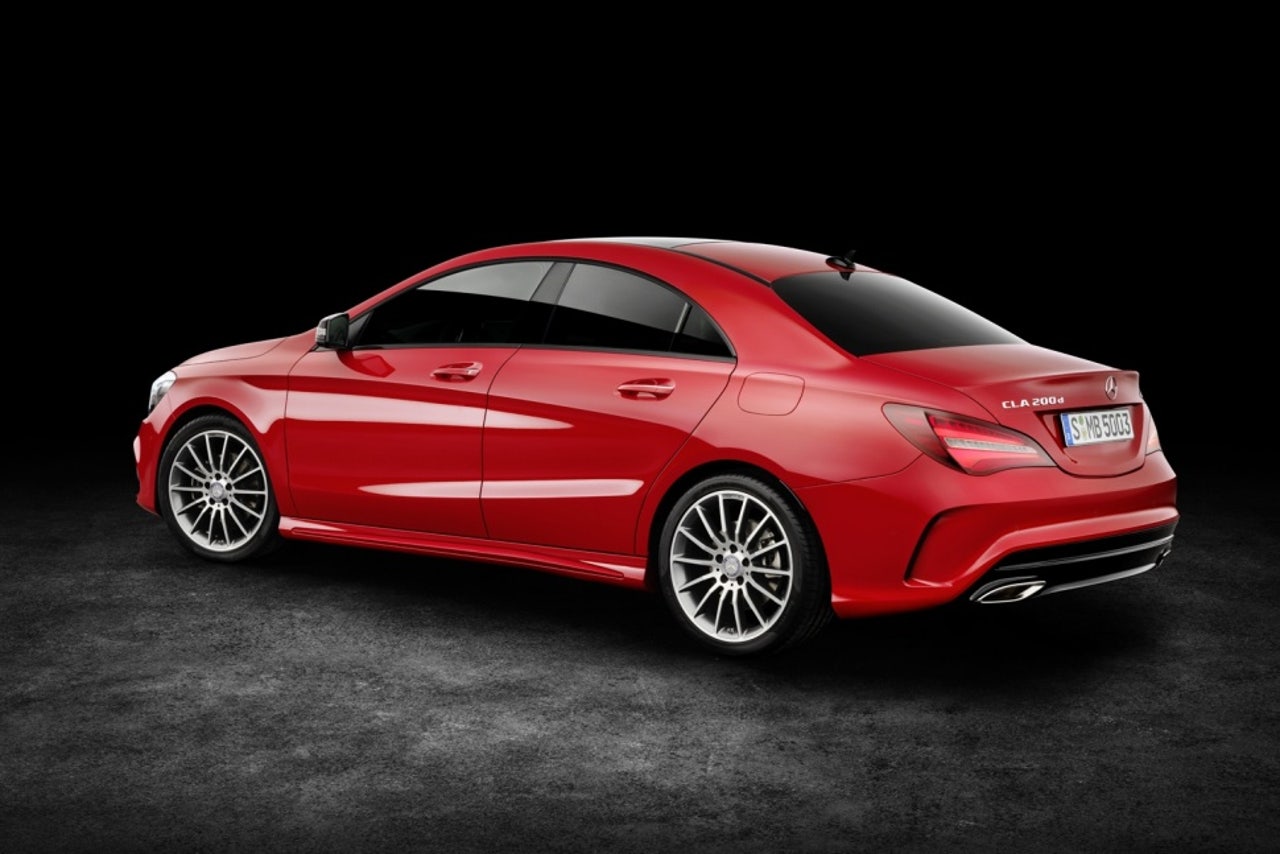 Rear view of the 2017 Mercedes-Benz CLA250 that will debut at the New York International Auto Show on March 23.
The facelift for all CLA models includes a new front bumper with either a silver, black or chrome trim strip, as the subtly updated design allows the sedan's exterior styling to flow and create unified shape.
The rear exterior features less change, but the tailpipe trim panels are now flush with the bumper. The rear bumper is also available with a panel incorporating a trim strip in chrome or black between the tailpipes.
The interior also has slight alterations, including new seat covers and chrome-plated controls. A slimmer, freestanding 8-inch media display screen. The CLA45 AMG features red stitching, as well as microfiber suede upholstery -- including on the steering wheel -- with the model's Dinamica Interior package.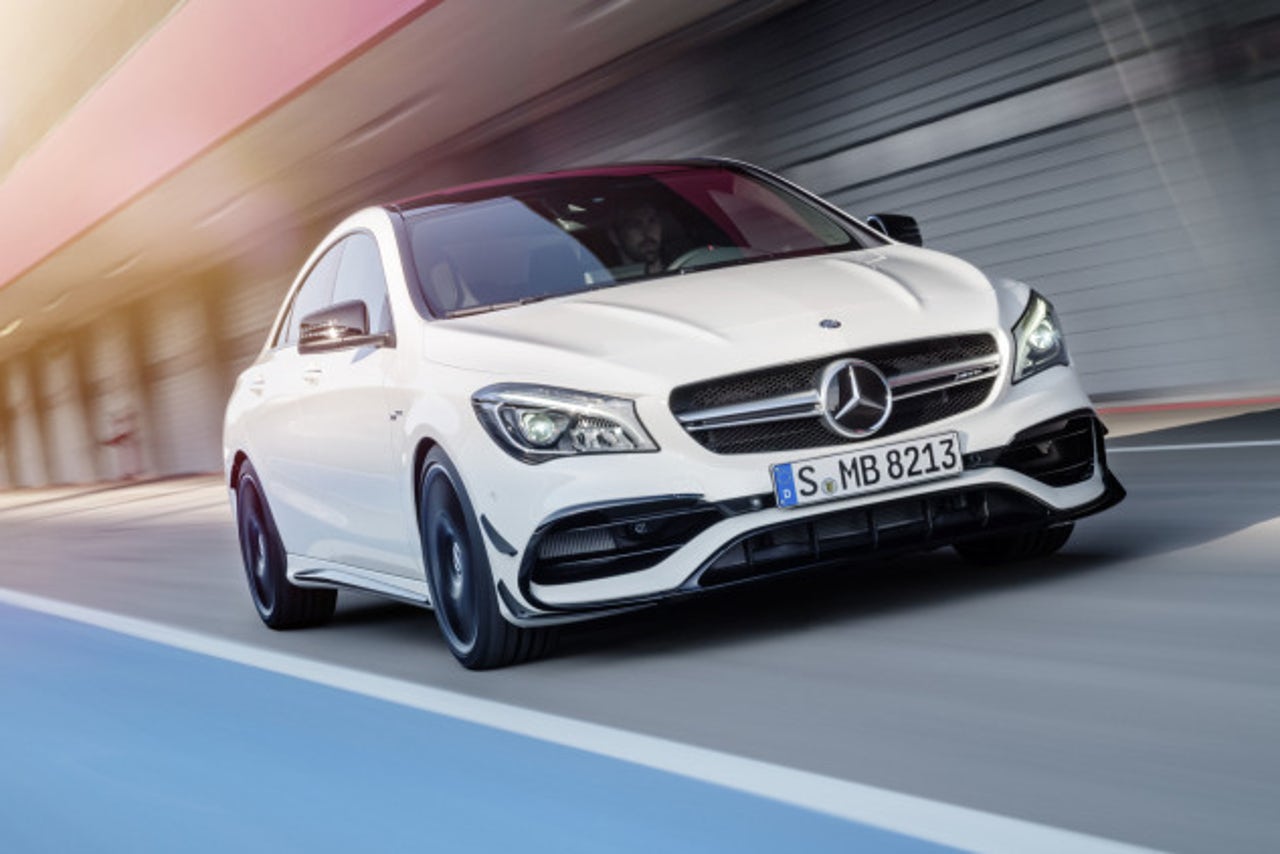 The 2017 Mercedes-Benz CLA45 AMG that will debut at the New York International Auto Show on March 23.
Other new features include optional LED headlights for both the CLA45 and AMG models, as well as Active Brake Assist, which stop the vehicle immediately if a collision is eminent. A rearview camera is also included.
Under the hood, the CLA250 has a seven-speed automatic gearbox and a 2.0-liter turbocharged four-cylinder with 208 horsepower. The CLA45 AMG carries the same gearbox, but offers 375 horsepower with its 2.0-liter turbocharged powertrain.
The new 2017 CLA models will not be available at United States dealerships until the third quarter of 2016. 
---