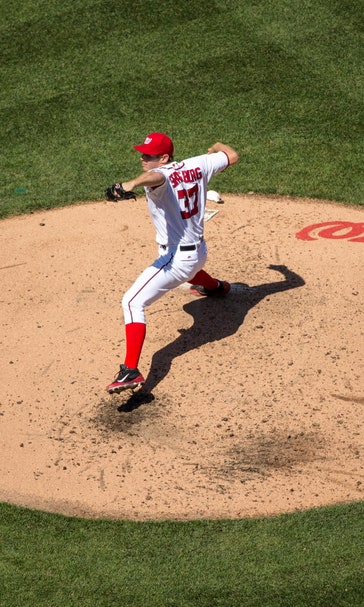 Will the Nationals regret Stephen Strasburg's stunning $175 million deal?
May 10, 2016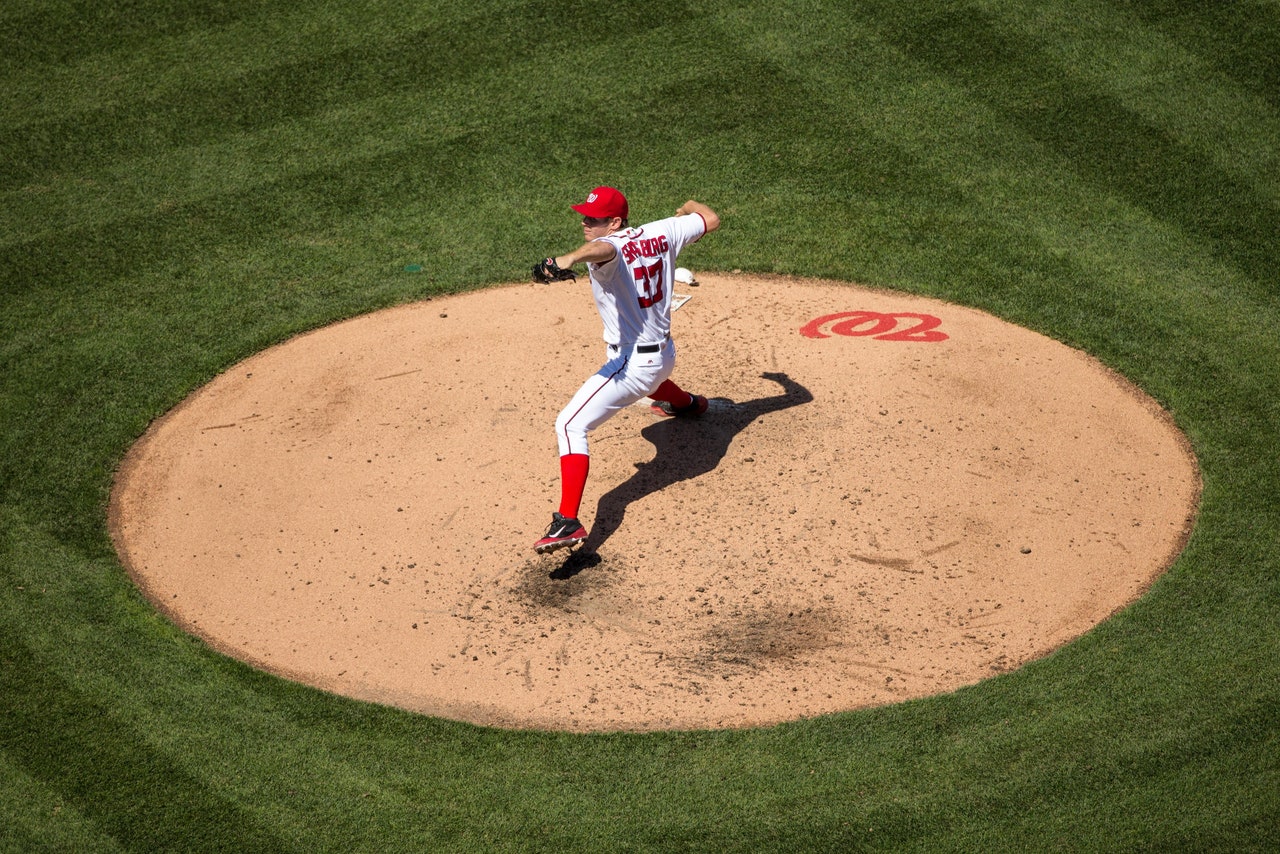 They're the most overused words in sports -- shocking, surprising, stunning -- and every one can be legitimately used to describe what happened Monday night when, out of nowhere, the Washington Nationals announced that they'd signed Stephen Strasburg, who was six months from free agency, to a seven-year, $175 million contract. It will enable the 27-year-old to avoid the hot stove and stay with the team that drafted him, the team for which he pitched a 14-strikeout masterpiece in his Major League debut -- one that would haunt him for years -- and the team that controversially shut him down in 2012 during a surprise playoff run.
Why is the deal such a stunner? Let's count the ways: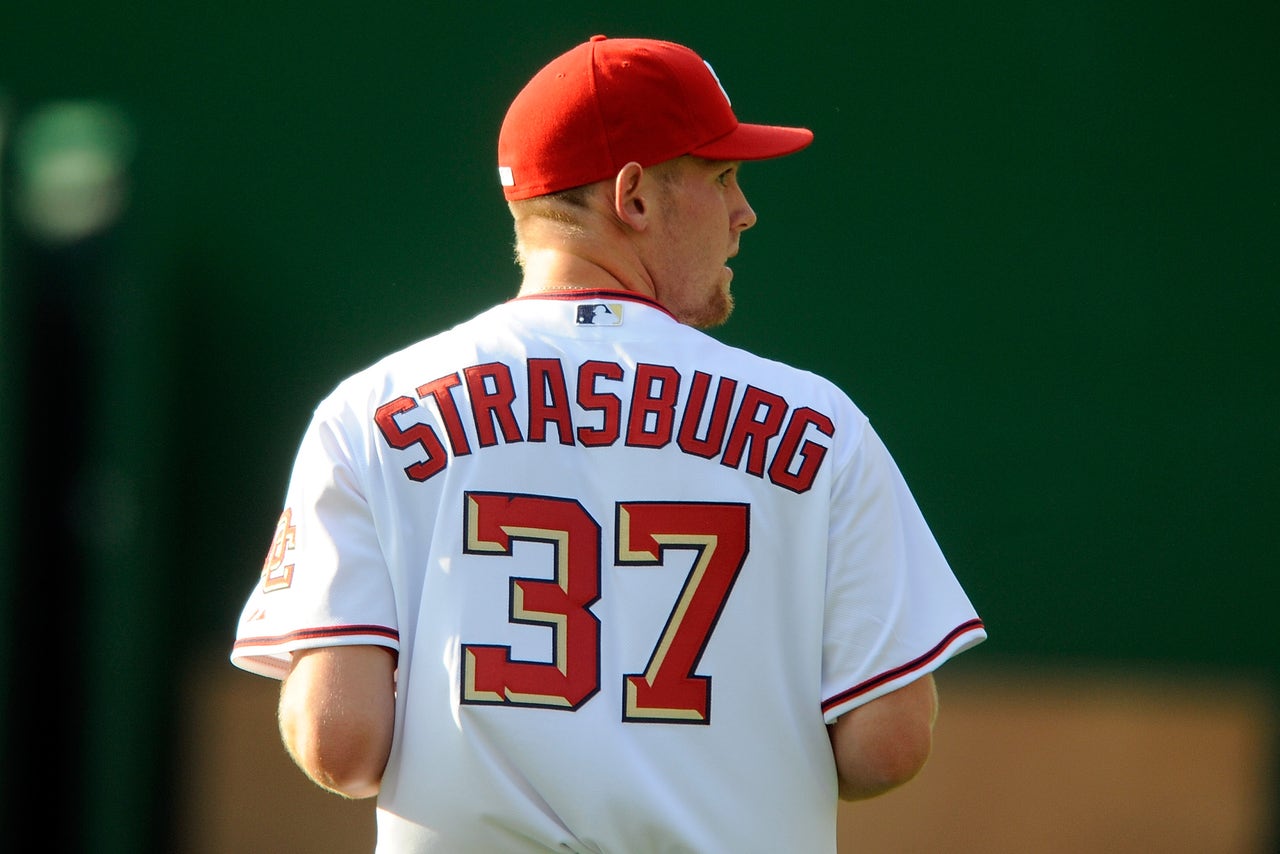 (Photo by Greg Fiume/Getty Images)
1. Strasburg is a West Coast guy -- born, raised and educated in San Diego. It's so ingrained in him that he seems to struggle any time there's jacket weather or moisture in the air. (Remember when people would give negative stats to show that Peyton Manning was ineffective in cold, raw weather? You could likely do the same with Strasburg.) With his San Diego roots, he figured to be a natural to go back to the pristine weather of the West, if not in his hometown, then certainly in Los Angeles or Anaheim. It wasn't so much as expected as it was ordained. Most Nats observers simply wrote off the chance that Strasburg would be in uniform beyond 2016. He was assumed to be on his way out, especially with the top right-handed prospect in the minors, Lucas Giolito, waiting in the wings.
2. Strasburg is a Scott Boras client. If there's one thing you hear about Boras, other than the word tenacious and his fondness for giving teams reams of information to justify spending nine-figures on a player, it's that his clients always hit free agency. Throw in the fact that Strasburg would have been the jewel of a rather barren 2017 field and it only seemed natural that he'd enter free agency as the diamond in the rough.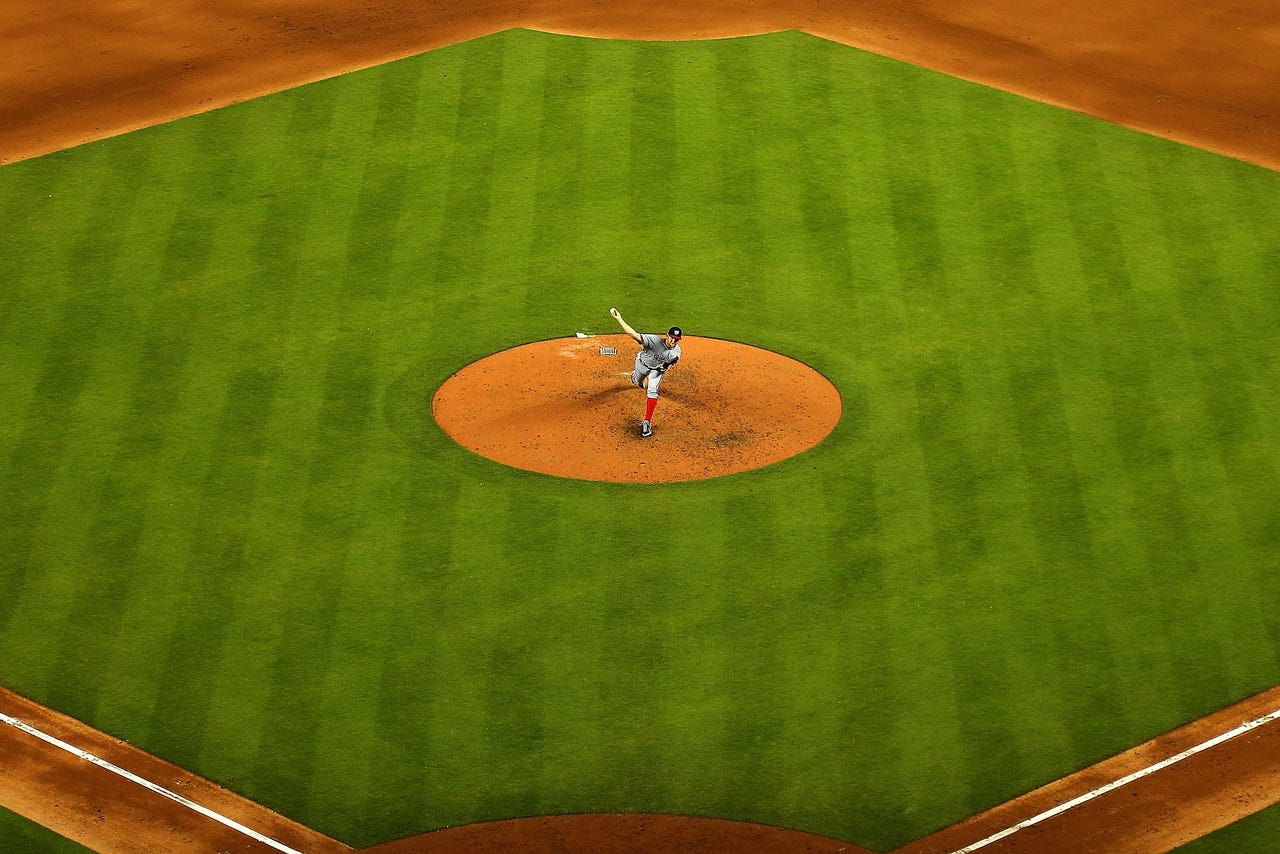 (Photo by Mike Ehrmann/Getty Images)
3. The Nationals have a reputation for letting veterans (even homegrown ones) walk without any fanfare or sentiment. The departure of Jordan Zimmermann over the offseason was a prime example. Drafted by the Nationals after Tommy John surgery, he became the surprise ace on the team, threw the franchise's first no-hitter and was a fan favorite. At the end of last season, he became a free agent and walked away, just like that. His price had risen considerably since the Nats tried to sign him in the 2014 offseason for about $60 million. Zimmerman went to Detroit for $110 million. The Nats were reportedly never serious suitors.
4. Then there's the obvious reason -- the one that summarizes everything before it: Nobody saw this coming. Just judging by social media and stories in D.C. publications, the people who were most surprised were the men and women who cover the Nationals daily. Evidently they hadn't heard a thing.
(Doug Benc/Getty Images)
Now that it's done, you can look back at the situation and see things that are only clear in retrospect. They're the sorts of signs that made you wonder why you ever thought Strasburg's departure was inevitable. Namely: Strasburg wasn't built for free agency. He's a pure introvert. The idea of teams fighting over him and taking meetings all over the country doesn't seem like something Strasburg would ever want.
Maybe he also didn't want the pressure of playing for free agency over the next five months. In the past, when the pressure has been the highest, Strasburg has often folded (minus his debut). For his first few years, an error in an otherwise solid inning would ruin him mentally, almost invariably leading to a big inning. He's calmed since, but you can at least picture that the idea of going through a season thinking about free agency with every successive start wouldn't be something he'd thrive off of.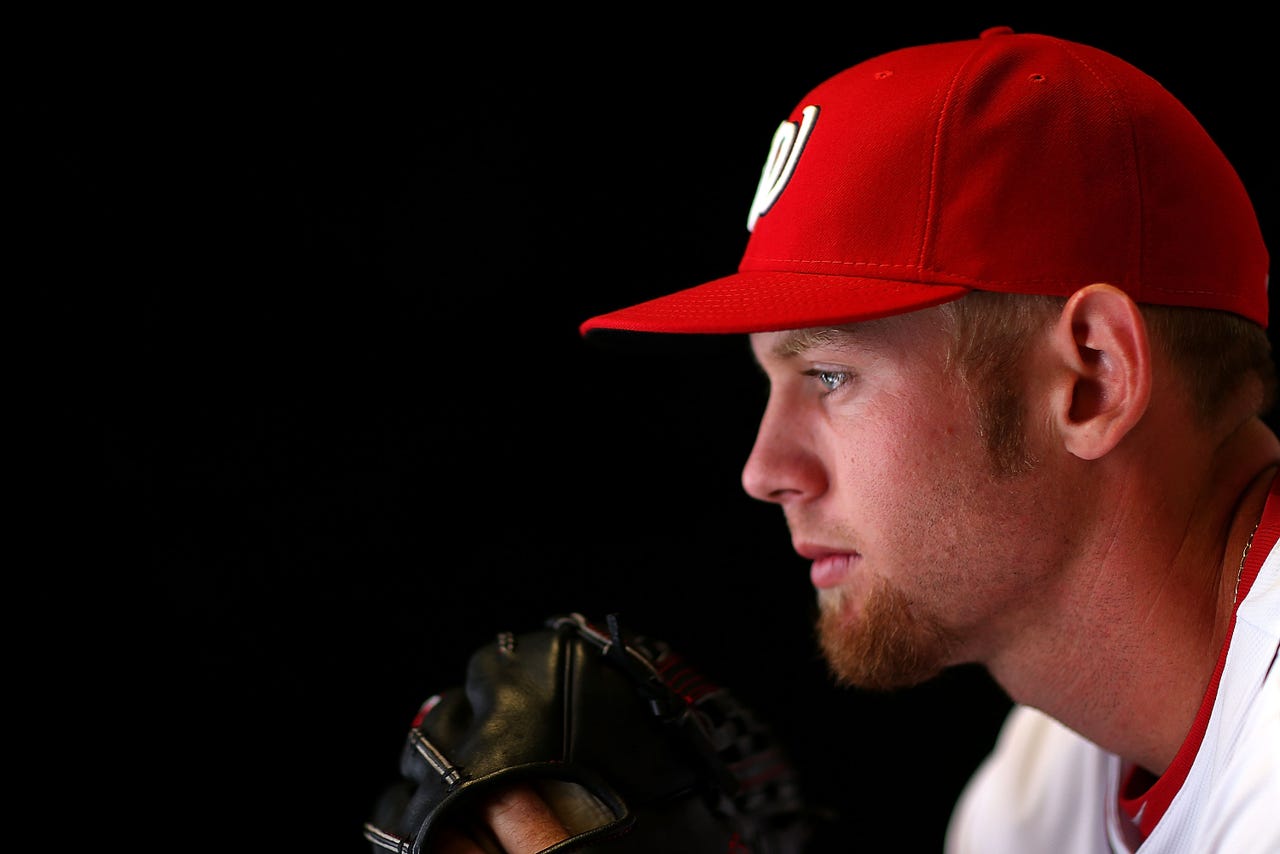 (Mike Ehrmann/Getty Images)
And then there's the fact that Strasburg's only professional home has been Washington. He knows it. He is said to like it. And though the Nats draw well and any postseason run would captivate the city unlike either the Caps or Wizards would, D.C will always be a Redskins town. In terms of baseball, it's as low-stress a situation as you'll find for a solid franchise in a big market. How can people freak out over a bad Stephen Strasburg start when there's quarterback outrage to be manufactured? That has to be comforting. Strasburg can make $175 million and never be the guy.
So, who wins? Is this a coup for Strasburg? A victory for the Nationals? A loss for either side? Or is it just right for both?
It's a mutually beneficial decision. The Nats get Strasburg and Max Scherzer as their 1-2 punch until at least 2019 (the year Strasburg has the first of two opt-out years of his contract). They'll have the prospect Giolito coming up as well as two current starters -- Joe Ross and Tanner Roark -- at affordable prices with team control. Strasburg's yearly base salary is lower than expected because of deferred money he'll make after the deal expires ($70 million from 2024-2030). And, because Strasburg is so young, the contract goes until he's only 35, making it unlike some of the absurd MLB deals we've seen in the past 10 years that promise tens of millions to pitchers hitting their late-30s.
Injury is always hanging over every pitching contract, and that's even more true with Strasburg given his past. But you can't expect to peer into the crystal ball with any certainty, so why bother?
As for Strasburg, he gets what he wants. Staying in Washington was apparently more important than anyone knew. And though he perhaps isn't getting exactly as much as he might've received come November, he'll be making $175 million for his efforts, while receiving $70 million from 2024-30 thanks to the backloaded nature of the contract. Begrudge no one the right to pursue maximum value for their talents but also do the same to someone comfortable enough to accept something pretty close to it.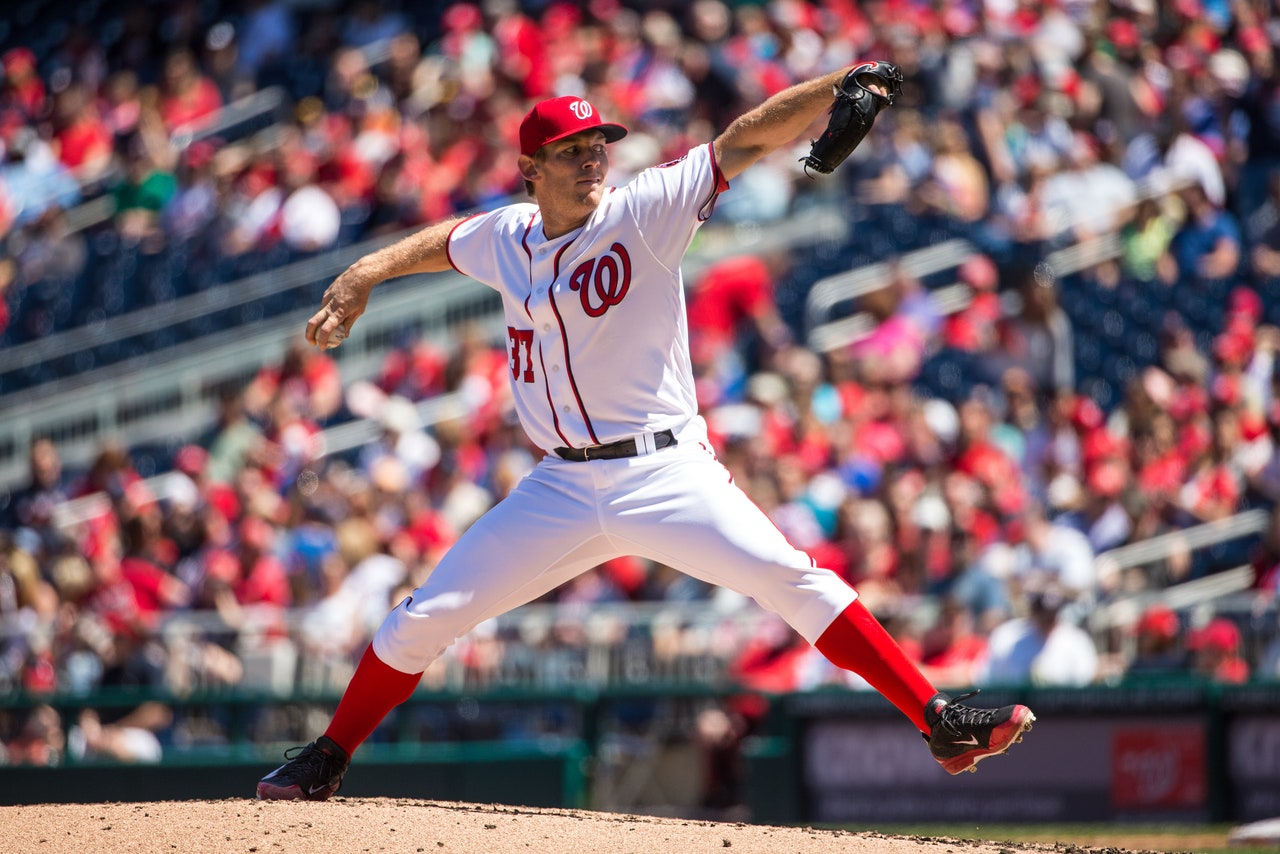 (Brace Hemmelgarn/Minnesota Twins/Getty Images)
But there's an overlying issue about the new Strasburg contract and it's one that will loom over everything the franchise does for the next two-and-a-half years: How does this affect Bryce Harper's impending 2018 free agency?
---
---