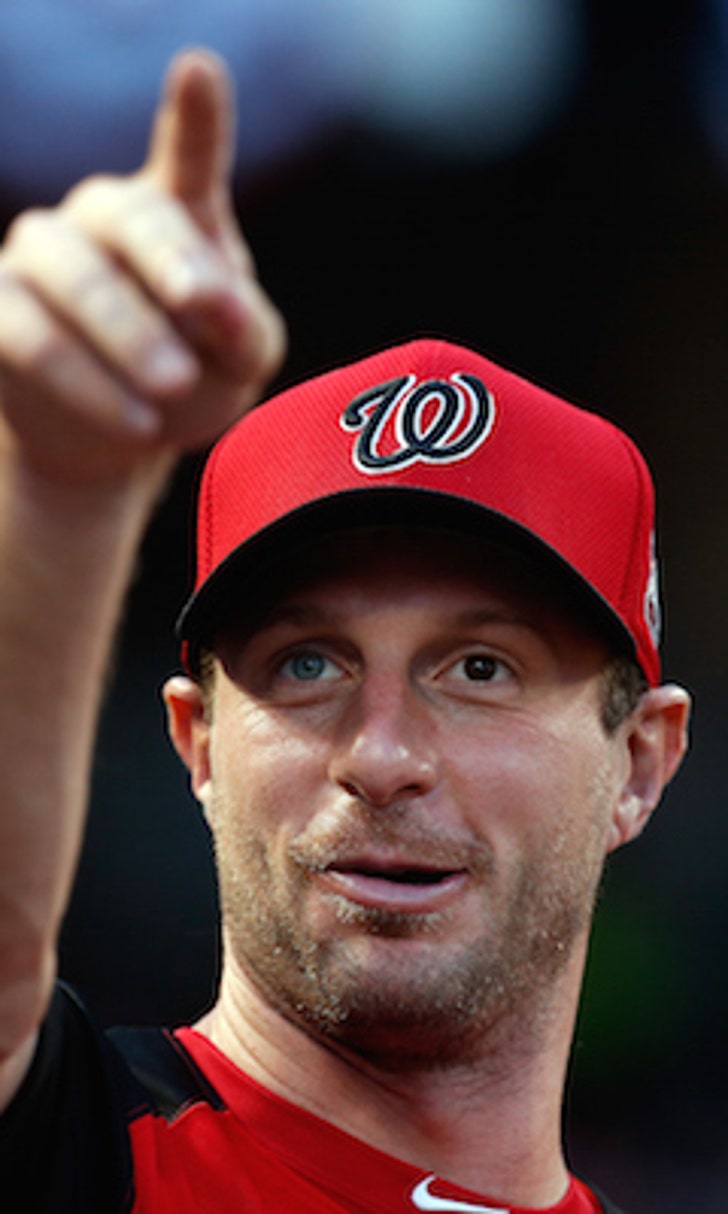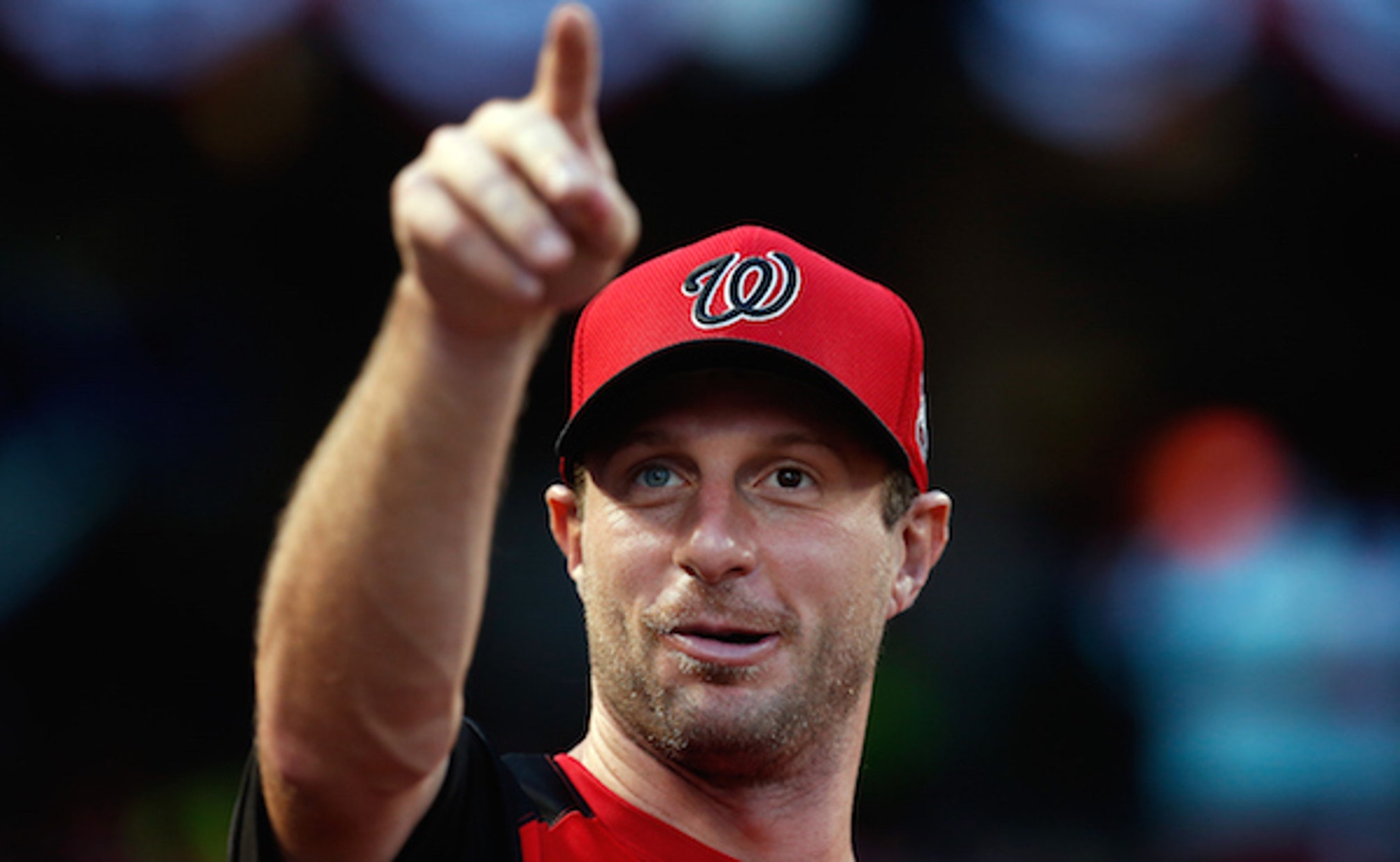 Why Max Scherzer is a true rarity among baseball's best pitchers
BY Ken Rosenthal • March 10, 2017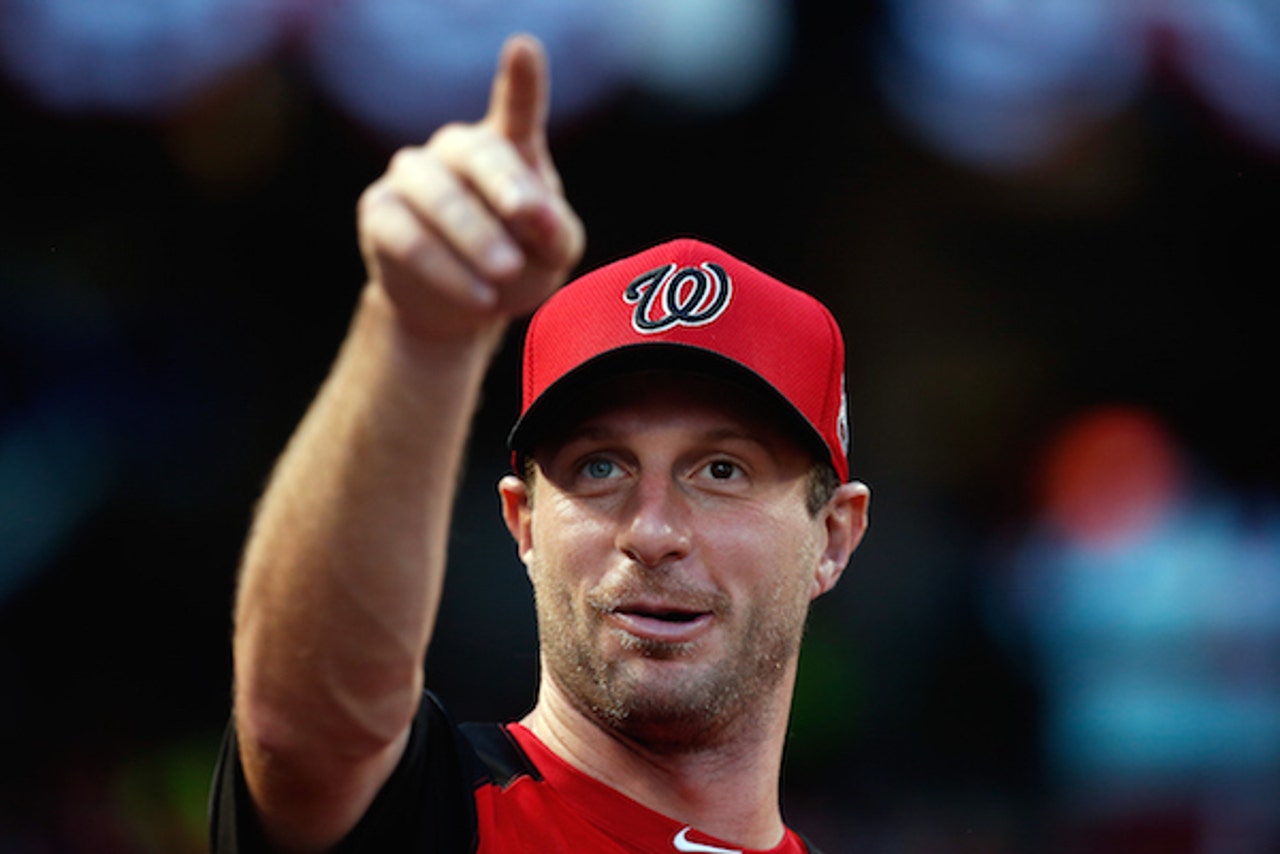 WEST PALM BEACH, Fl. -- Uh, wasn't Max Scherzer supposed to break down, like, 10 years ago?

Oh, I know Scherzer currently is dealing with a stress fracture in the knuckle of his right ring finger, which might delay the start of his season. And I know that every pitcher risks injury every time he takes the mound, and generally loses fastball velocity over time.

But rather than discuss what might happen to Scherzer, let's discuss how to this point the two-time Cy Young winner has stayed remarkably healthy over his nine-year career.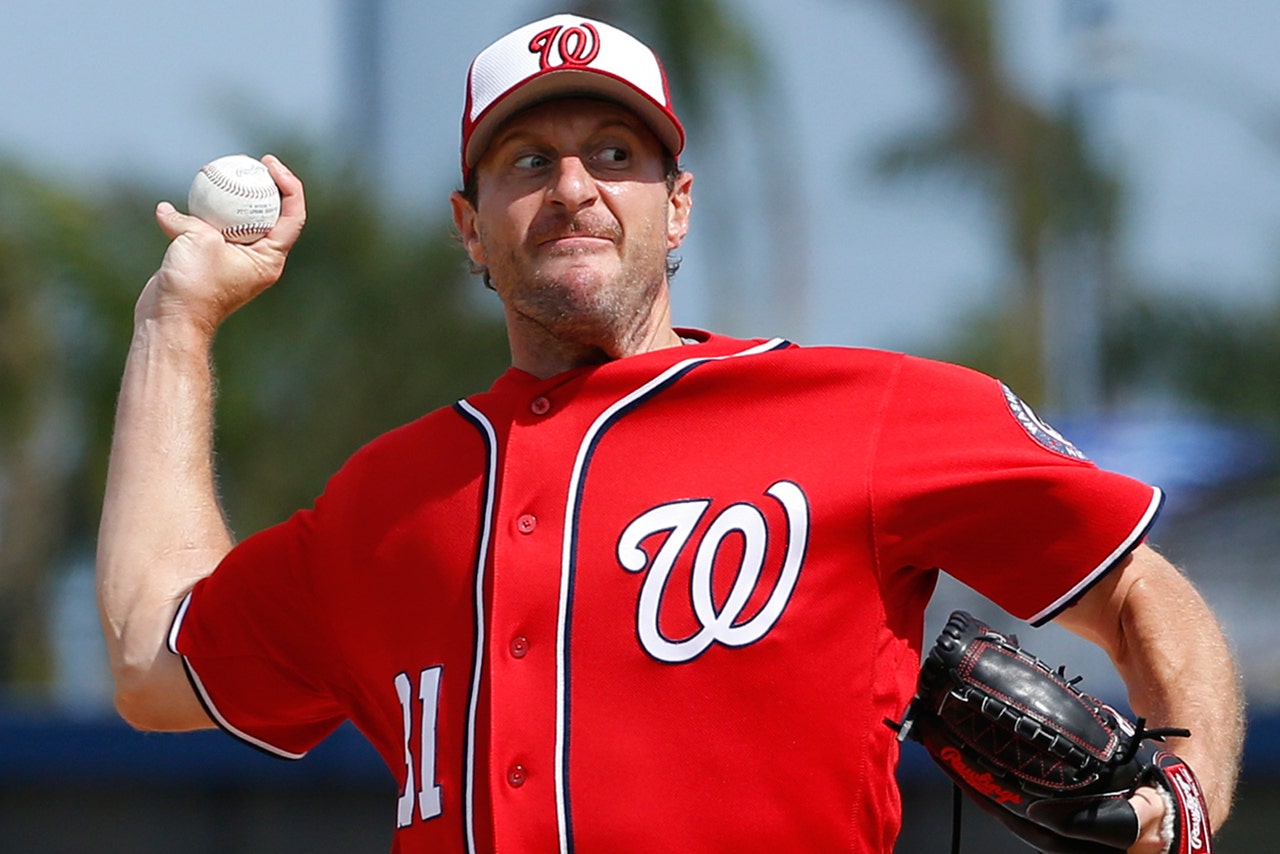 It is not simply luck.

Scherzer, 32, leads the majors in innings pitched the last three seasons. His average fastball velocity of 94.3 mph in 2016 was his highest yet. He has been on the disabled list just once, and even that right shoulder soreness in 2009 barely held him back, delaying his first start until the eighth game of the season.

Not bad for a pitcher whose delivery once was considered too violent for him to sustain a healthy arm, and who some projected as a reliever due to additional questions about his stuff, command and feel.

Scherzer, knock on wood, is an anomaly at a time when pitching injuries are the scourge of the industry. He credits the Diamondbacks for carefully monitoring his innings progression early in his career, and also cites other significant factors in his durability, from throwing all off-season to managing pitch counts to lifting weights.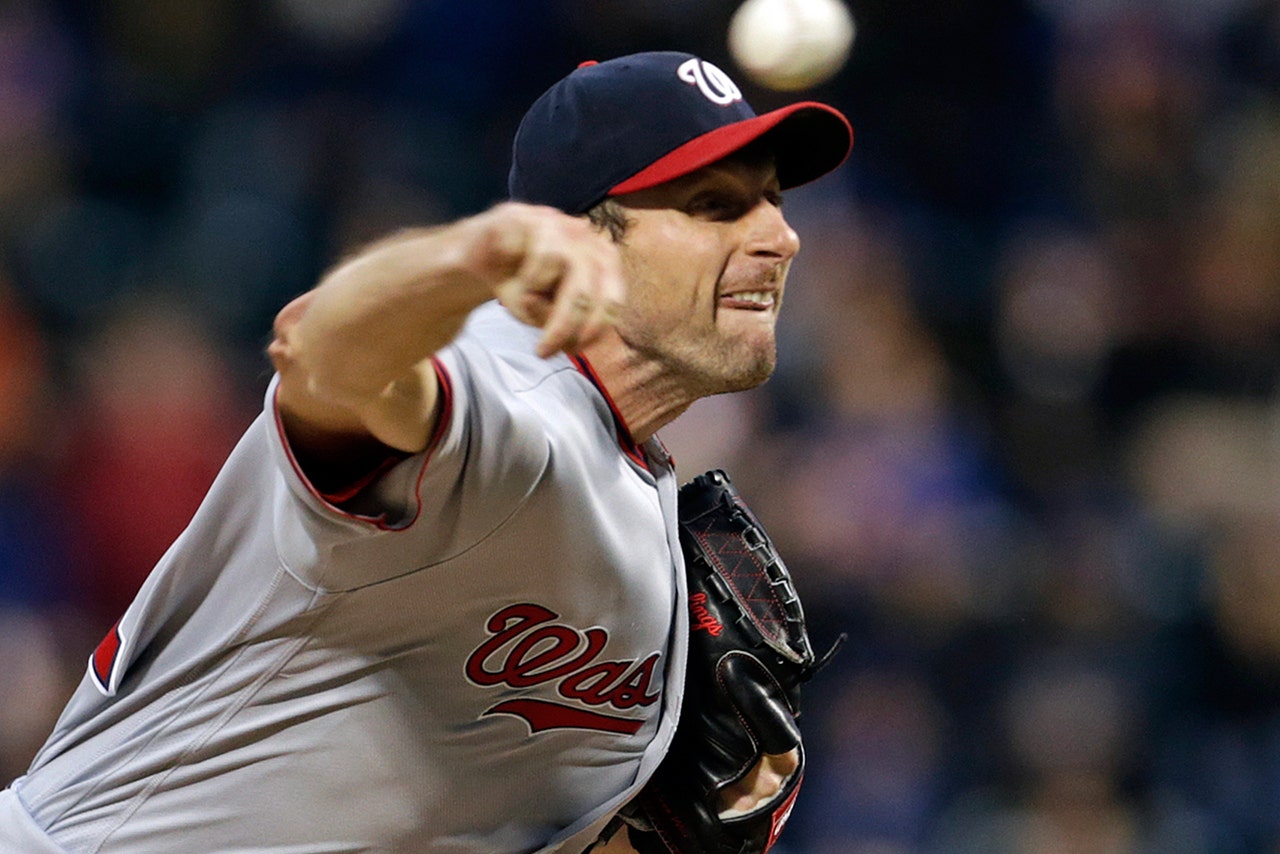 His relatively low innings total, though few mentioned it at the time, was one reason he was attractive as a free agent after the 2014 season -- attractive enough for the Nationals to award him a $210 million contract that will be paid out over 14 years.

Consider these career regular-season innings totals through age 30:

Felix Hernandez: 2,415 2/3.
CC Sabathia: 2,364 1/3.
Scherzer: 1,468.

Clayton Kershaw, 28, is at 1,760 innings, while Madison Bumgarner, 26, is at 1,397 2/3.

Part of the discrepancy between Scherzer and the others is that his major-league career starter later; he was the only college pitcher in the group, working a mere 206 1/3 innings combined in three seasons at Missouri.

But Scherzer also had slightly lower innings totals than the others early in his major-league career, exceeding 200 for the first time in 2013, his fifth full season.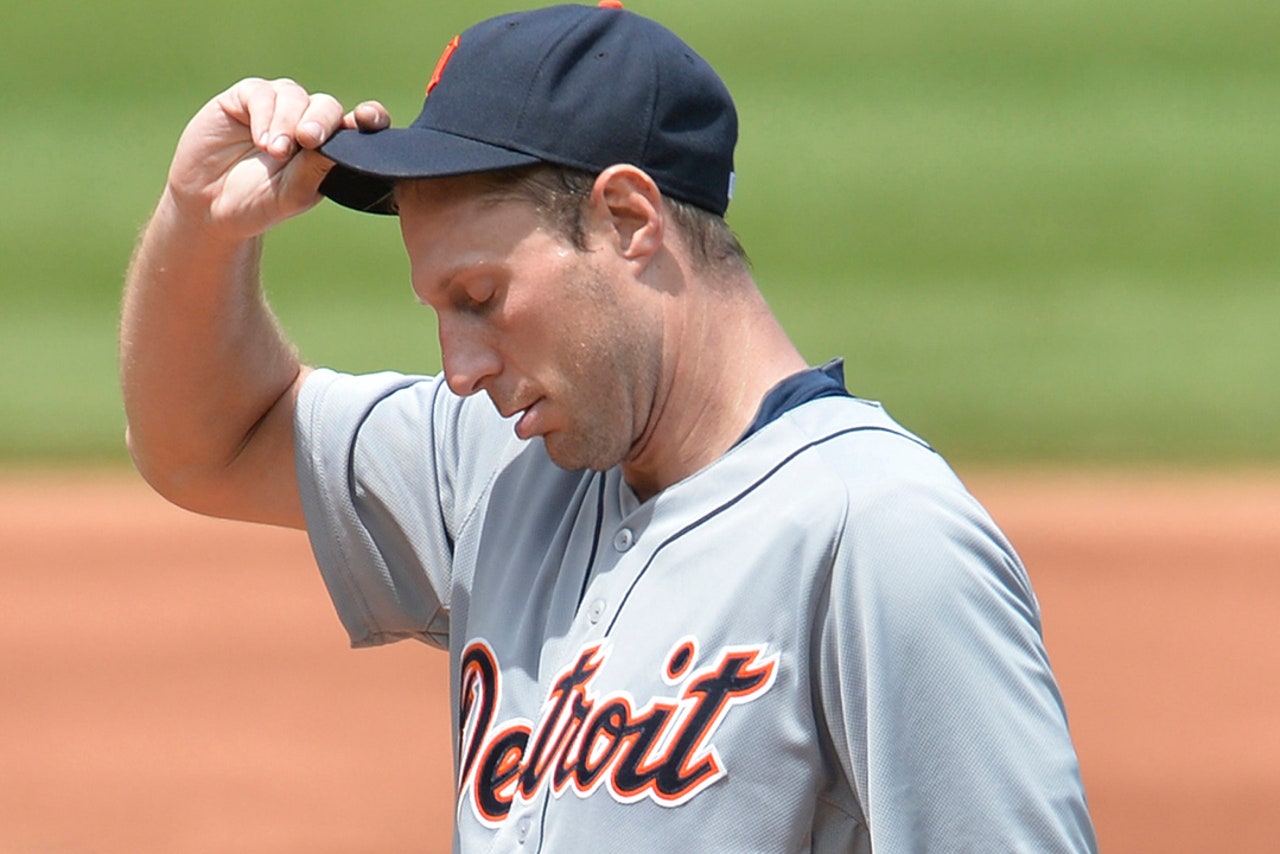 With the exception of Bumgarner, who made a 73-inning jump from 2009 to '10 while helping the Giants win the World Series, the other starters also followed reasonable progressions in their workloads.

There is no proof, mind you, that such modest increases help ensure a pitcher's health. Scherzer, though, said his durability is a testament in part to the Diamondbacks' conservative approach with him under then-general manager Josh Byrnes.

"I feel that has really helped me in my career, how I was brought up when I was in my early 20s, going from 140 innings to 170 to 200," Scherzer said. "That allowed me to stay strong and not take on any extra injury risk.

"I am grateful I was handled that way. If you would have asked me to go pitch more, of course I would have. There's no doubt in my mind. I also do know, after that first jump from 140 to 170, by that 170th inning, my arm was gassed.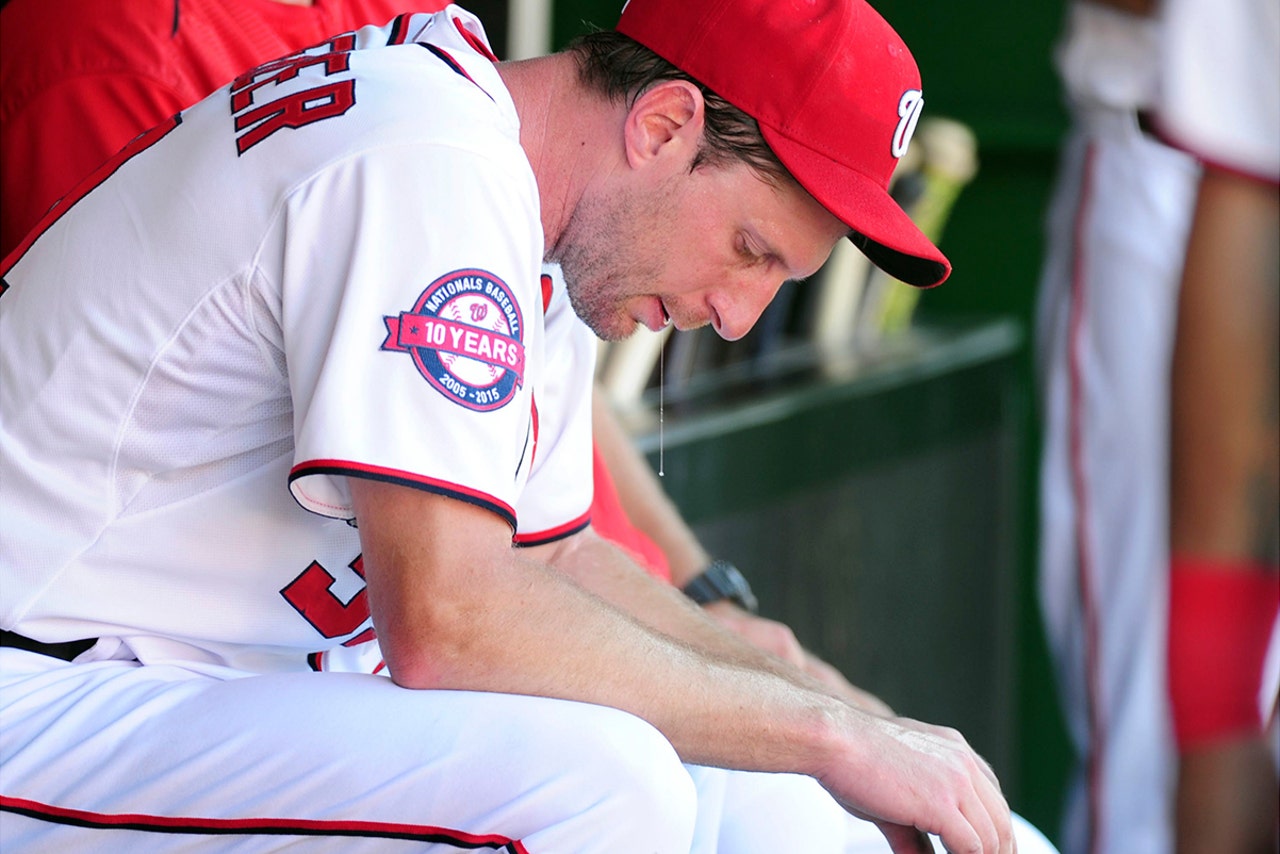 "Your first full season at the major-league level, that's a major workload . . . It's almost easier for me at this point to go out and make 33 starts than it was that first full season. Even though you're young and strong and can run through a wall, your body and arm haven't done it. It takes years to develop that type of workload."

Scherzer acknowledged that for a pitcher trying to stay healthy, "there is more than one way to skin a cat." He also said the seemingly positive effects of innings restrictions on durability "aren't rock-hard facts."

Byrnes, too, was reluctant to draw firm conclusions. Instead, he praised Scherzer for taking the steps necessary to become a star, recalling how the pitcher in his first major-league camp worked on his slider rather than throw as hard as he could to impress D-Backs officials.

"The thing Max deserves a lot of credit for, from the git-go, is that he was very developmentally minded," Byrnes said. "He wanted to find out what he needed to do to be the best version of himself, not take what was the quickest path to the big leagues. He's a very good self-evaluator. He asked, 'What do I need to get better?'"




Dave Dombrowski, Scherzer's GM with the Tigers, noted that Scherzer is extremely intelligent and a hard worker, two other qualities that served him well as he learned how to get the most out of his arm and body.

Scherzer, early in his career, struggled to identify the proper off-season throwing program.

"I had problems up to 2012," Scherzer said. "It all stemmed from one thing -- taking time off.

"The baseball book says don't throw a ball until Jan. 1. And that's what I did. I never touched a ball in October, November, December. Then, when I would start my throwing, my shoulder would kill."

So after '12, Scherzer stopped shutting down his arm once the season ended, playing catch on occasion in November and December to make it easier for him to ramp up in January.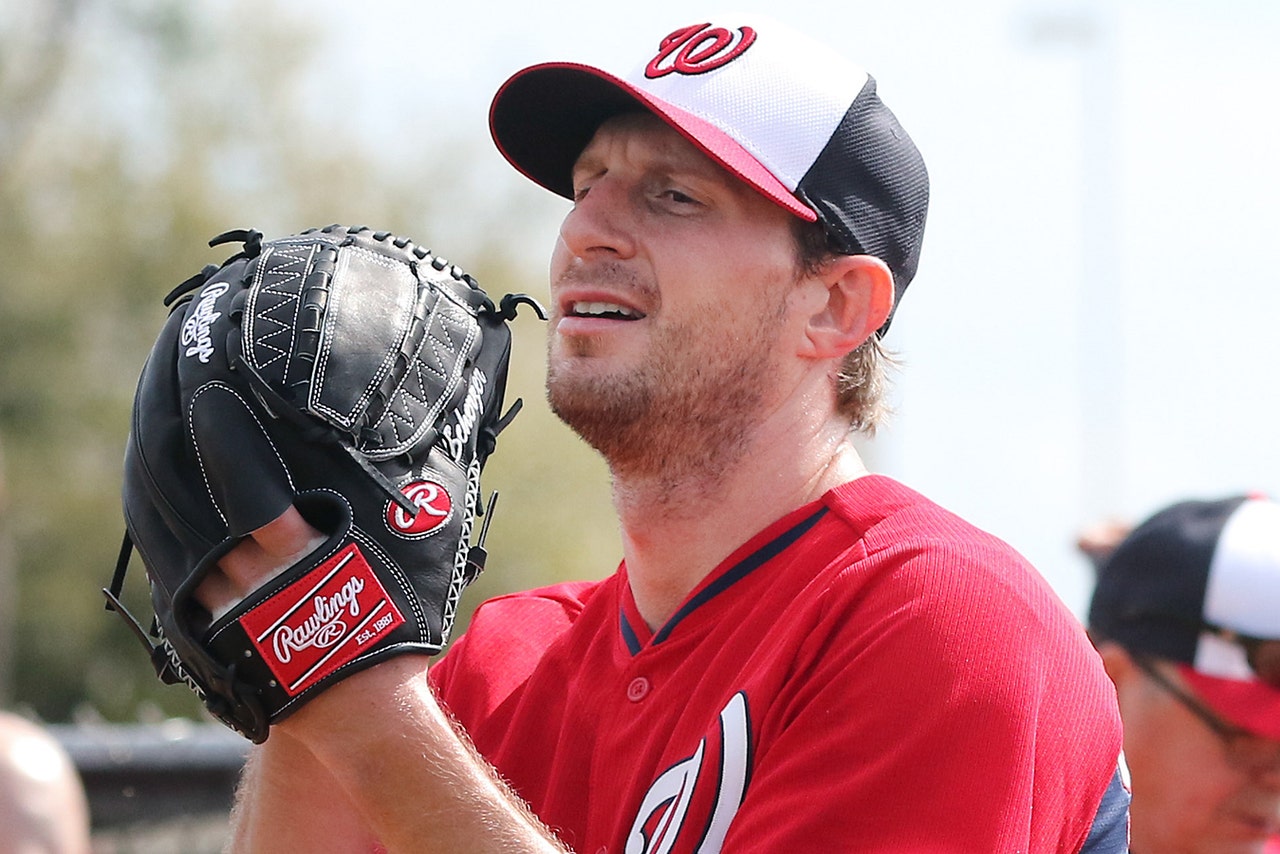 His weight lifting was not part of the problem, Scherzer said -- he has maintained virtually the same program since his days at Missouri, and believes that his lifting has contributed to his durability probably even more than the DBacks' early care.

Paying attention to pitch counts also is important, Scherzer said. He threw 104.8 pitches per start last season, the fourth-highest average in the majors. But he never exceeded 120 pitches in a game, and will check himself when he approaches or surpasses that total, throwing closer to 100 in his next start. He also is more willing to push his pitch count when he has an extra day off before his next turn.

Put it all together, and we're talking about a pitcher who has averaged 32 starts, 205 innings and a 3.39 ERA since '09.

To think, some considered Scherzer a health risk entering the '06 draft, after he missed four starts due to biceps tendinitis during his junior season at Missouri.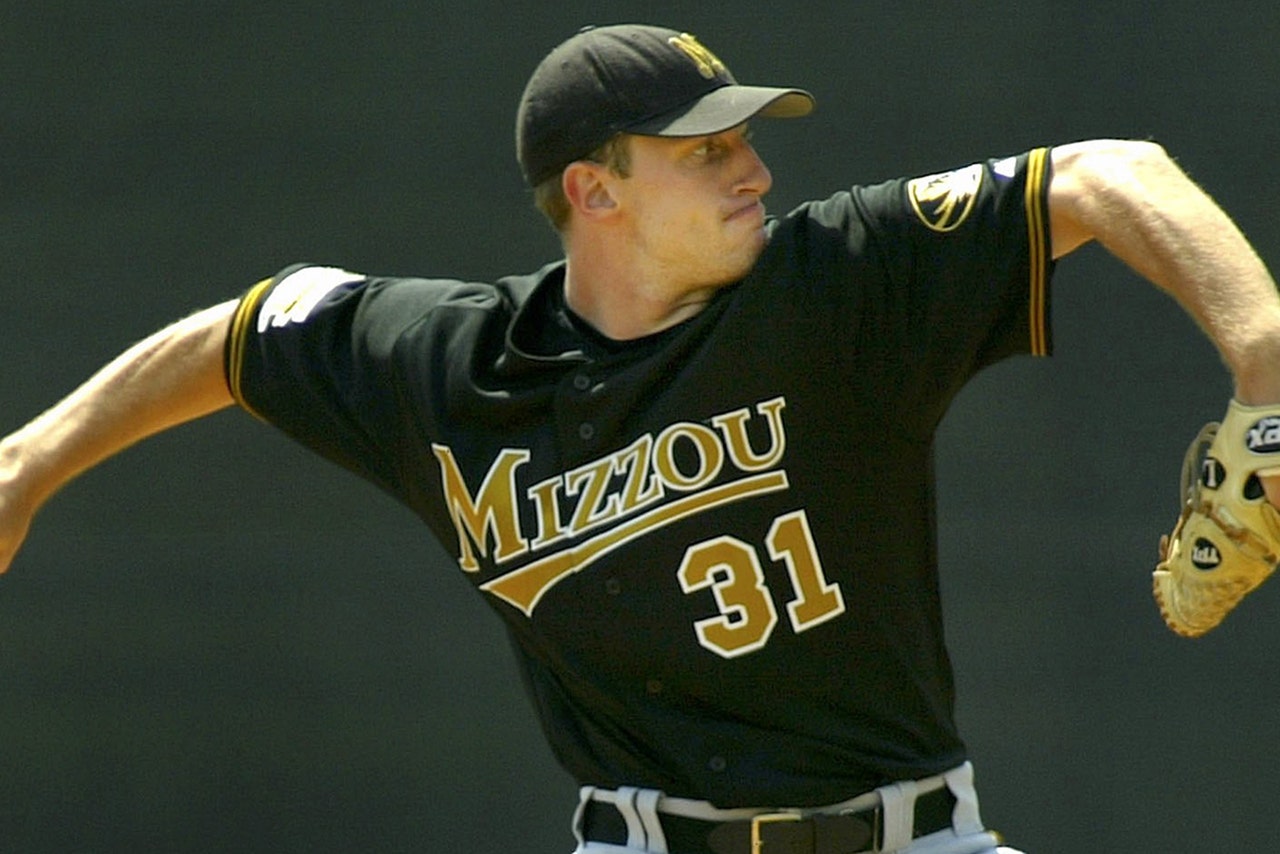 Nationals GM Mike Rizzo, then the DBacks' scouting director, was undeterred, marveling that Scherzer attacked hitters with a relentlessness that he had never seen.

The DBacks made Scherzer the 11th overall pick of the draft. Eight pitchers were selected ahead of him, including Luke Hochevar at No. 1, Brandon Morrow at No. 5, Kershaw at No. 7 and Tim Lincecum at No. 10.

"What we heard, and what we read after we drafted him, was 'Overdraft. You drafted a reliever at best. And he probably breaks down,'" Rizzo recalled.

"But when I broke down the delivery on film, the arm action was clean, really clean. Back then he had a little head whip at the end, some effort (in his delivery). But the combination of his arm action and his pitching IQ and his attack mode . . . we were calling him Mad Max in the draft room. He came at you. He looked angry. He looked mad."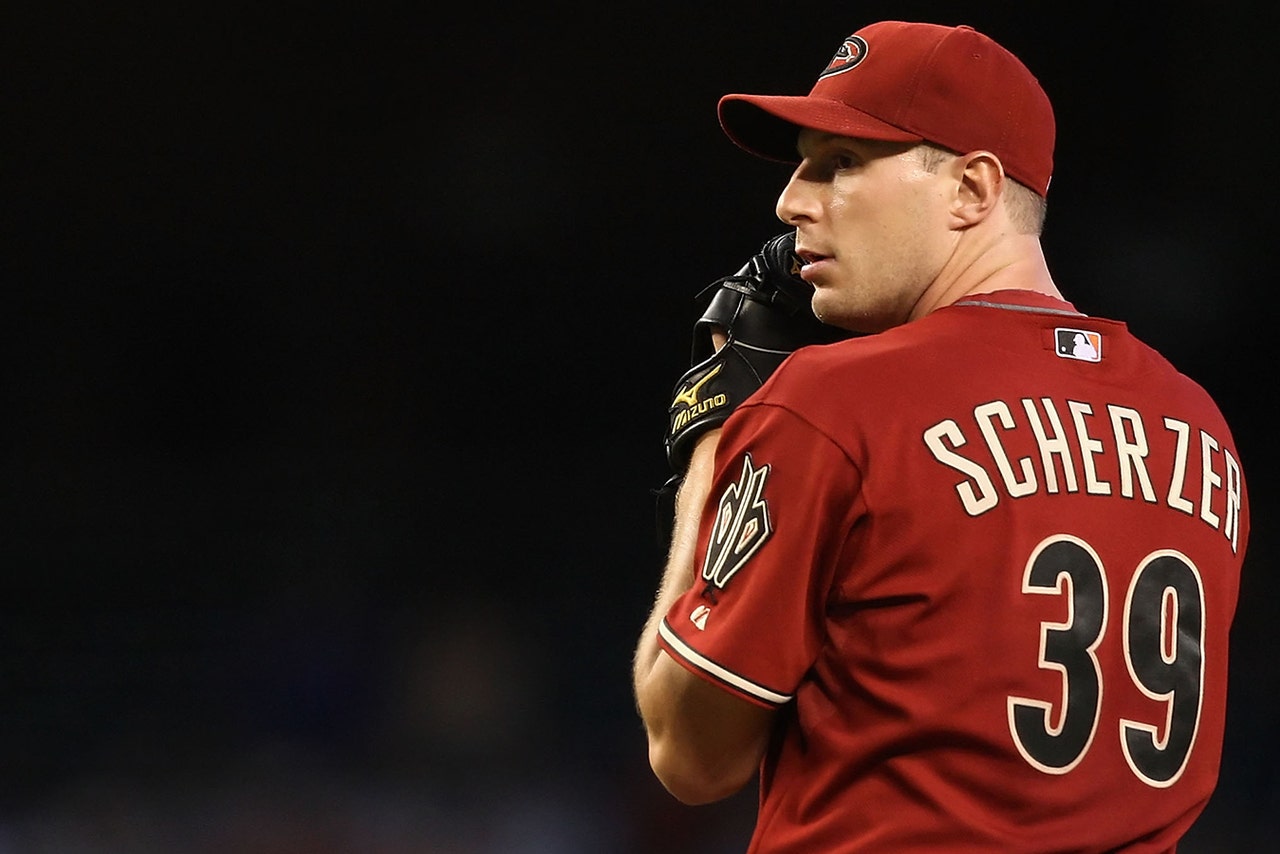 And he stayed healthy, fighting through some minor hiccups with his shoulder early in his career to become one of the most reliable and effective pitchers in the game.

One day, Scherzer said, he will address the critics who predicted his early physical demise.

"I'm waiting to finally throw that stone," he said. "I'll throw that stone, but I want to wait a little bit longer."


---
---