Austin Hedges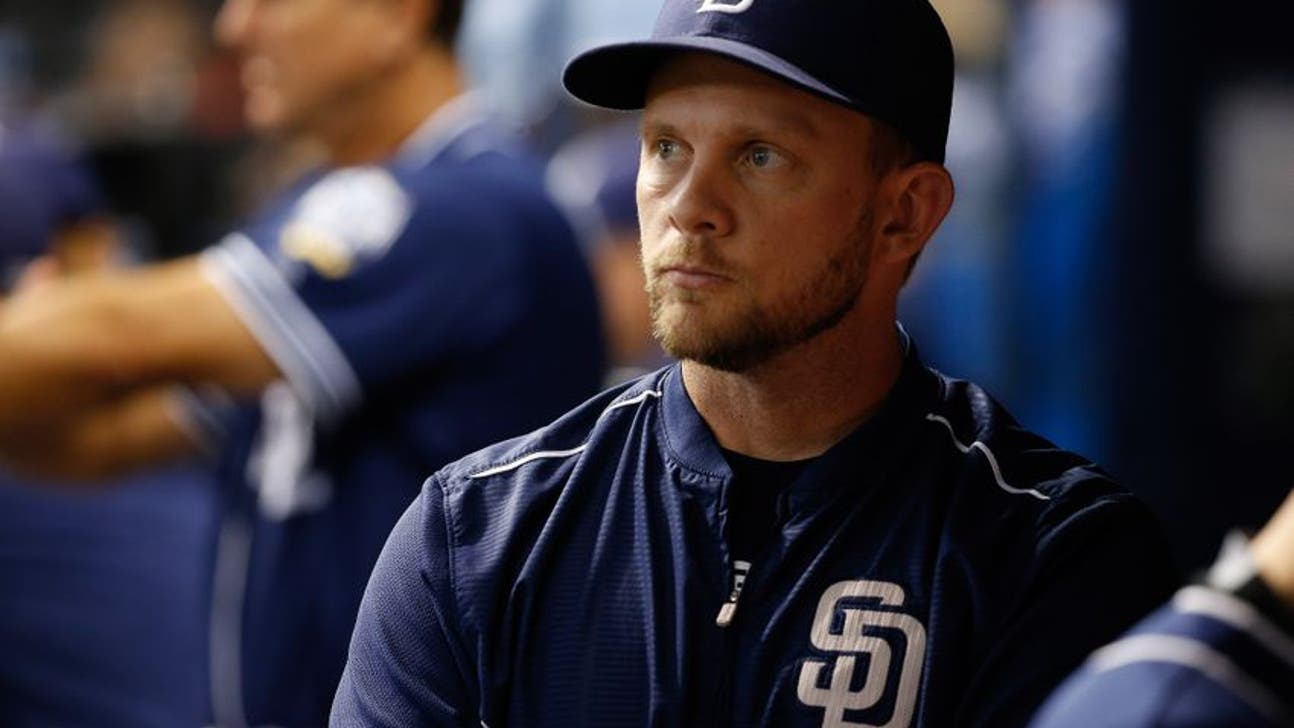 Austin Hedges
San Diego Padres: Amid a Grim Winter, What Should be the Next Step?
Updated
Mar. 4, 2020 7:50 p.m. ET

Fansided, Greg Goldstein/FanSided via Call to the Pen
It's been a rough offseason for San Diego Padres fans. Although the outlook many look not so good for 2017, what should the Padres plan be moving forward?
So you're a San Diego Padres fan down on what your team has accomplished this offseason? You don't like a rotation led by stalwarts Jhoulys Chacin and Clayton Richard? Never fear, while things may look bleak for the near future, there is some reason for optimism if A.J. Preller and his staff operate in the right fashion.
It's actually been a busy week for the Padres. Probably their busiest of the winter thus far. In a matter of a couple days, San Diego has added veteran starters, Jhlouys Chacin and Clayton Richard to identical one year, $1.75 million contracts. They've also been recently connected to past aces Jered Weaver and Jake Peavy. This may not be the type of acquisitions that fans dream of when they think about their club's offseason, however it does improve on what was shaping up to be an all-time poor pitching staff.
padres
Friars on Base 1 dSan Diego Padres: Team's Wish List this Christmas
More headlines around FanSided:
2d - San Diego Padres Rumors: Team Considering Jered Weaver?2d - San Diego Padres: Is Jered Weaver Worth a Look?3d - San Diego Padres: HOF Voting Ongoing, Hoffman on the Brink4d - San Diego Padres: Rotation Coming Together Better Than Anticipated4d - San Diego Padres Rumors: A Jake Peavy Return?More News at Friars on Base

Still, while spring training is only a couple of months out, Padres fans probably don't like what they see when they look at the projected roster for 2017. At the moment, San Diego's starting rotation is projected to include Richard and Chacin, plus a hall of uninspiring options like Luis Perdomo, Christian Friedrich, Paul Clemens and Jarred Cosart. The bullpen has some potentially good hurlers in Brandon Maurer and Brad Hand, but overall there are very few proven veteran pitchers that the rotation will turn the ball over to.
This certainly takes away from excitement of their young offensive talent. Wil Myers, Manuel Margot, Hunter Renfroe, Travis Jankowski and Austin Hedges are all shaping up to play big roles for the 2017 Padres.
These hitters all can be starting caliber pieces or greater in the years to come, but when your front office is chasing the names that they are, it is hard to get enthused about what might be a couple of years from now because, let's face it, this franchise won't be competing for the playoffs for a while. We've definitely come a long way from A.J. Preller's headline making 2014 offseason.
So with losing seasons seemingly on the horizon, what should the Padres plan for contention be? It's actually quite simple, Preller must continue to do what he's been doing since last offseason, which is to continue to stockpile young talent, especially on the pitching side.
This will come from drafting well early and trading any player who you don't think will be a part of the next great Padres team. In terms of players that they should shop, Yangervis Solarte is a good place to start. Earlier in the offseason, it was reported that the Padres were listening to offers for their 29 year-old third baseman.
Yes, Solarte won't be a free agent until after the 2020 season. But, this will only increase his value on the trade market. The Dodgers are currently searching for a second baseman and have a glutton of talent in their minor league system. Jose De Leon has been rumored to be available in a Brian Dozier trade and could be in play if Solarte were made available. He would make a good partner for Anderson Espinoza, who the team got for another piece that could have been controlled for many years in Drew Pomeranz. Even if De Leon is off-limits in trade discussions, the Dodgers have other pitchers that could be intriguing to A.J. Preller.
Relief pitchers Brandon Maurer and Brad Hand both have the stuff to be lock down relievers, and the Padres should be able to get some good talent for them if they were made available midseason. It may not be in the club's best interest to trade both given the lack of depth in the current bullpen, but dealing one would help to continue to build the Padres farm system.
More from Call to the Pen
According to this philosophy, another obvious trade chip would be the team's lone all-star, Wil Myers. At just 26 years old and coming off of a bounceback 2016 season, the former top prospect would bring back quite the hall. However, you do need some core pieces, and Myers should be that cornerstone player.
It's been widely known that Preller is open to extension talks with his first baseman, and he would be wise to get that deal done. This would not only give fans something to hold onto during what will be some tough times, but he would provide leadership to the core of young talented hitters that Padres have making their way to the majors next season.
It's going to be a long process, but these are a few moves that could help continue the mission that Preller started in 2015. These decisions won't be all too exciting for the fanbase, but when the Padres start to have the makings of a potential playoff team in 2019, the Chacin and Richard signings will be long forgotten by the Padres faithful.
How do you think the Padres should approach the next couple of years? Share your thoughts in the comment section below.
---
---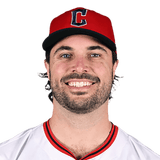 Get more from Austin Hedges
Follow your favorites to get information about games, news and more
---