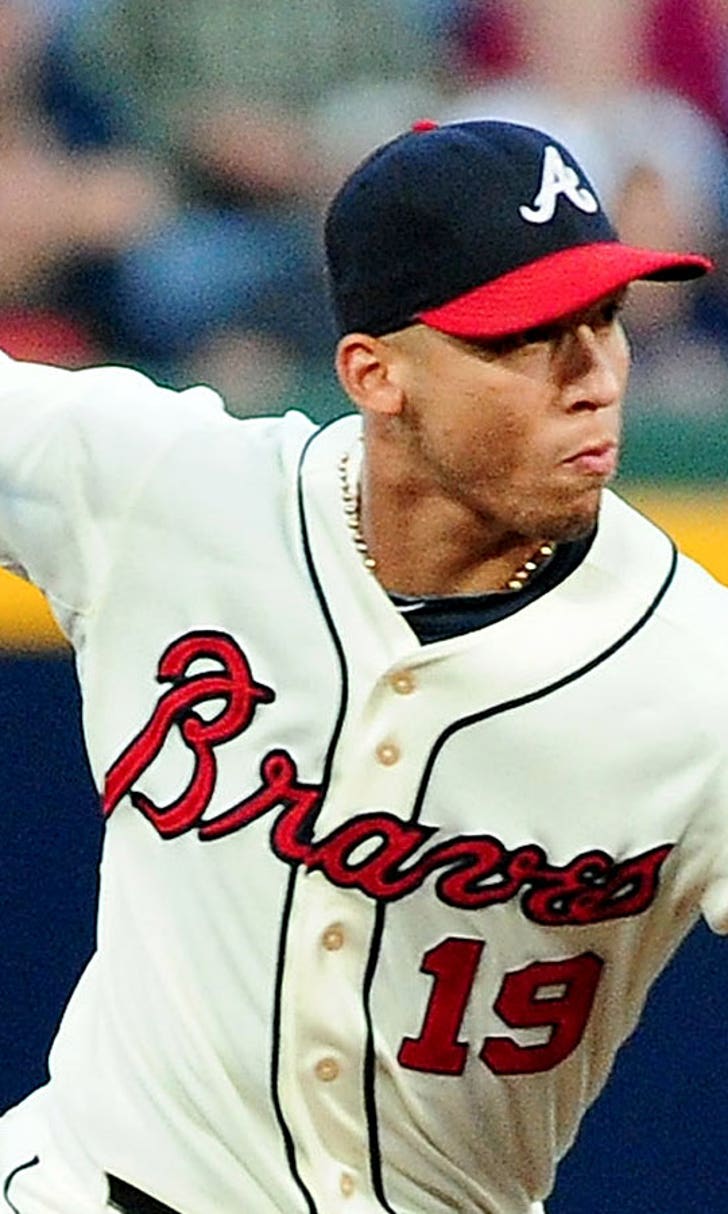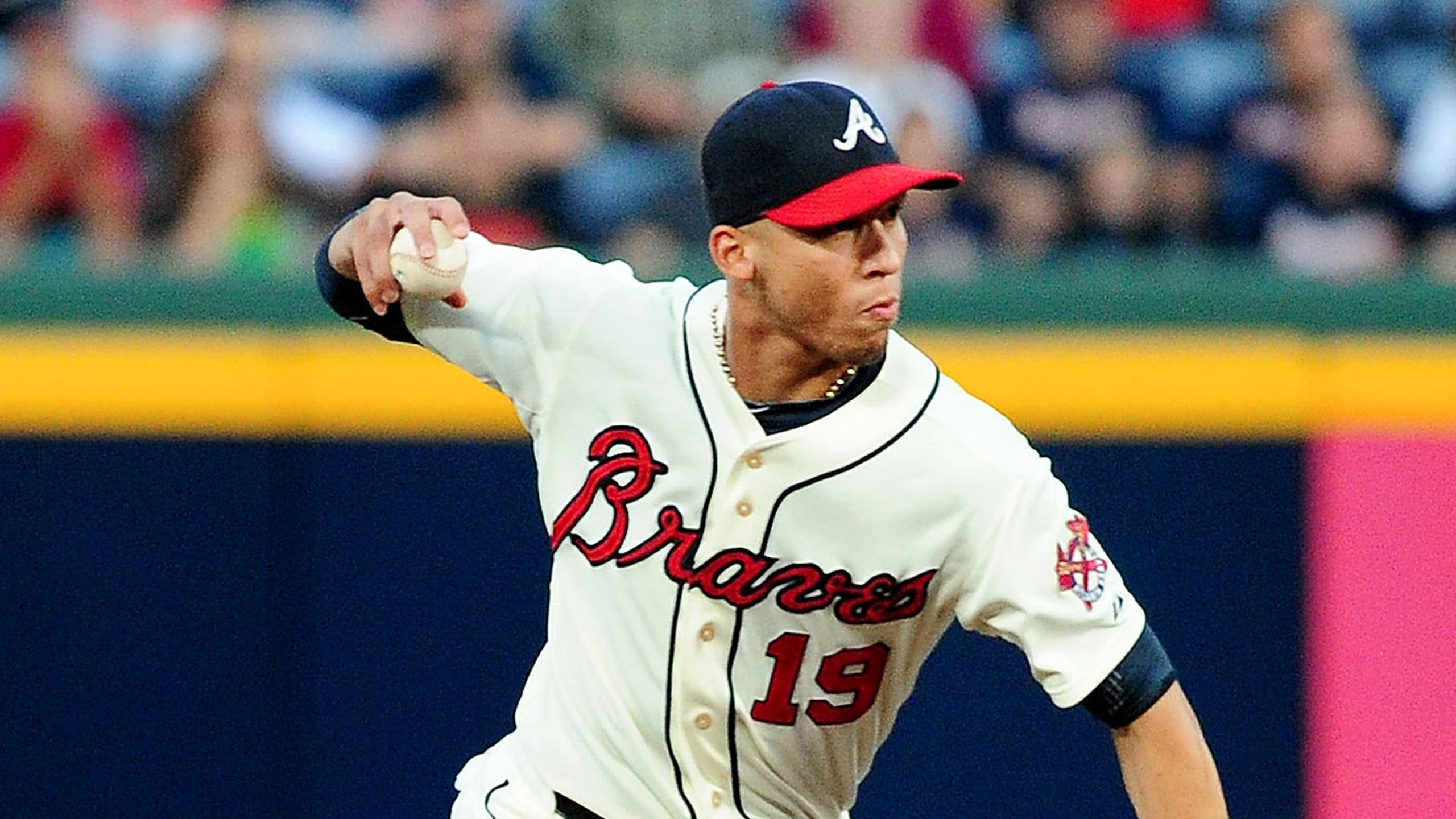 Prospect cost aside, Angels will savor Simmons' slick glove work
BY foxsports • January 20, 2016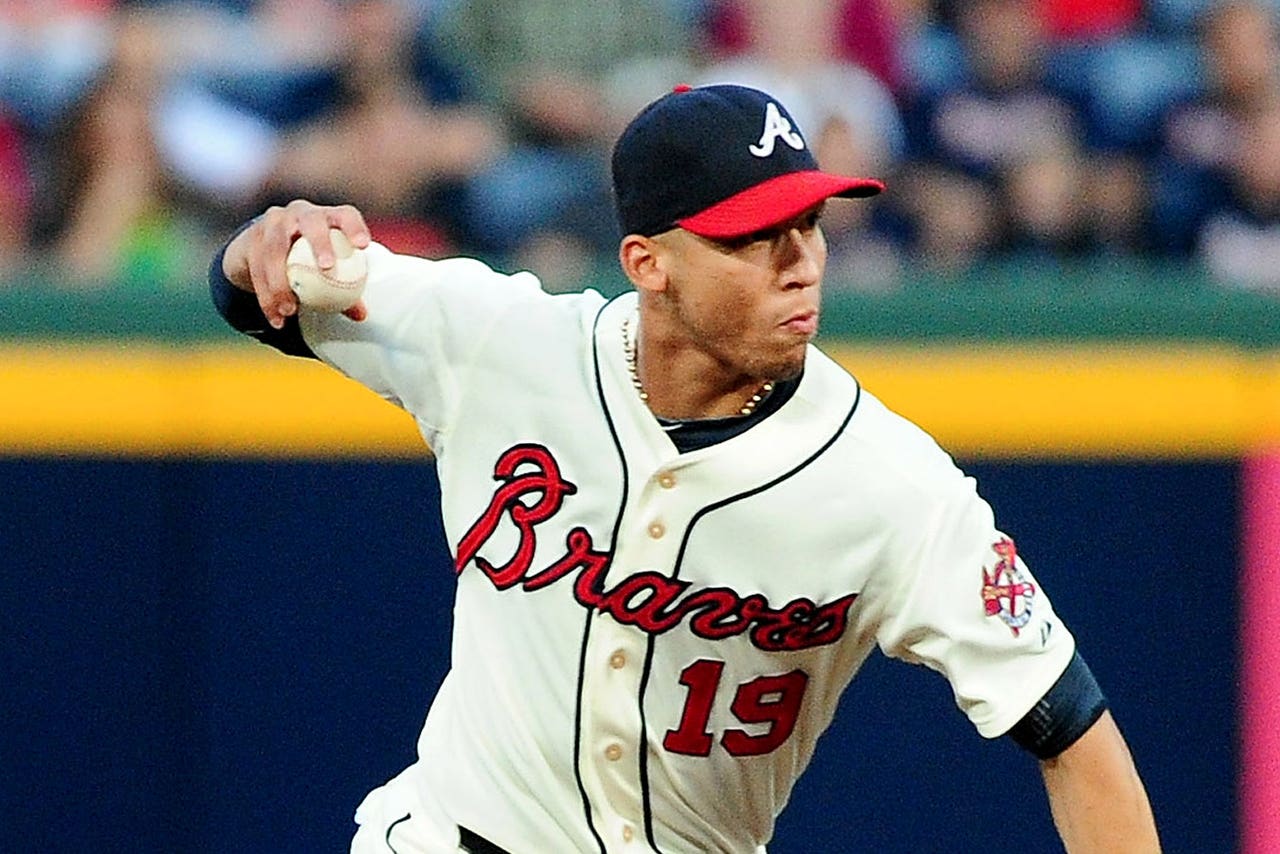 New Los Angeles Angels general manager Billy Eppler rode into town and made his presence felt rather quickly. 
Early in the offseason, the Halos pulled off a big trade – acquiring shortstop Andrelton Simmons from the Atlanta Braves in exchange for Sean Newcomb, Chris Ellis and Erick Aybar.
The trade was noteworthy for a few reasons. The Angels gave up their two most promising pitching prospects and Aybar, who had spent his entire career in Anaheim. Newcomb and Ellis are both highly touted young pitchers, but the Angels have a bounty of quality young pitchers (Andrew Heaney, Tyler Skaggs and Garrett Richards, among others) at the moment. 
However, in Simmons the Halos picked up one of the game's premier defensive players. Aybar, a fan favorite who was an All-Star in 2014, played at the big-league level with the Angels from 2006-2015 and was set to be a free agent after 2016. The Braves wanted young arms, and the Angels had some to spare. 
As for Simmons ... well, he can do this: 
And this: 
While his hitting has left a bit to be desired thus far in his young career (his cumulative slash line is .256/.304/.362), it could always improve due to his age, 26. 
To that end, MLB.com's Alden Gonzalez appeared on AM 830 in Southern California on Wednesday to talk about the Angels' offseason and mentioned that several Braves personnel predicted an offensive breakthrough from Simmons in the upcoming season. 
Even if he doesn't hit better than his career average, Simmons will still provide the Angels with some can't-miss defense at shortstop. And that, as they say, is one of the most important positions on the diamond.
Simmons at shortstop, Mike Trout in center field and Kole Calhoun in a corner spot is a pretty formidable defensive trio – Calhoun won a Gold Glove for his 2015 season and Trout is otherwordly with the glove – so the Angels' pitchers could reap the benefits of a stingy array of defenders behind them. 
Simmons took home Gold Gloves for his defense in 2013 and 2014, and his 2015 fielding percentage of .988 was his best to date. As for his contract, the Angels inherited the team-friendly deal Simmons signed with Atlanta in 2014.
The seven-year pact is worth $58, which means the Angels will have him under contract through the 2020 season. This season, he'll be paid just $6 million, and the most expensive year of the deal is 2020, when he'll earn $15 million.
The 2015 Angels struggled with offensive consistency, and Simmons doesn't seem like the type of player to help them get over that hump – but the boost he'll provide on defense can't be understated. 
The club's new third baseman, Yunel Escobar, will provide more on offense (.314/.375/.415 in 2015) but isn't the type of defender Simmons is. To wit, Escobar's career dWAR is 6.9 in nine seasons, while Simmons's is 15.2 in just four seasons.
Eppler and the Angels' brain trust obviously had some issues to address this offseason in order to get the team back to the postseason in 2016, and pulling off the deal for Simmons was a huge move. Yes, it depleted the minors of two very desirable assets in Newcomb and Ellis, but Simmons will be around for the long haul and is one of the best defenders around.
Defense and pitching tend to be just as valuable to World Series-winning teams as hitting (see the 2015 Kansas City Royals for a recent reminder), and the Angels will head into 2016 with a strong starting staff and a revamped middle infield. 
Will it all work? Time will tell, but no matter what happens Angels fans will be impressed with Simmons' defense.
---
---