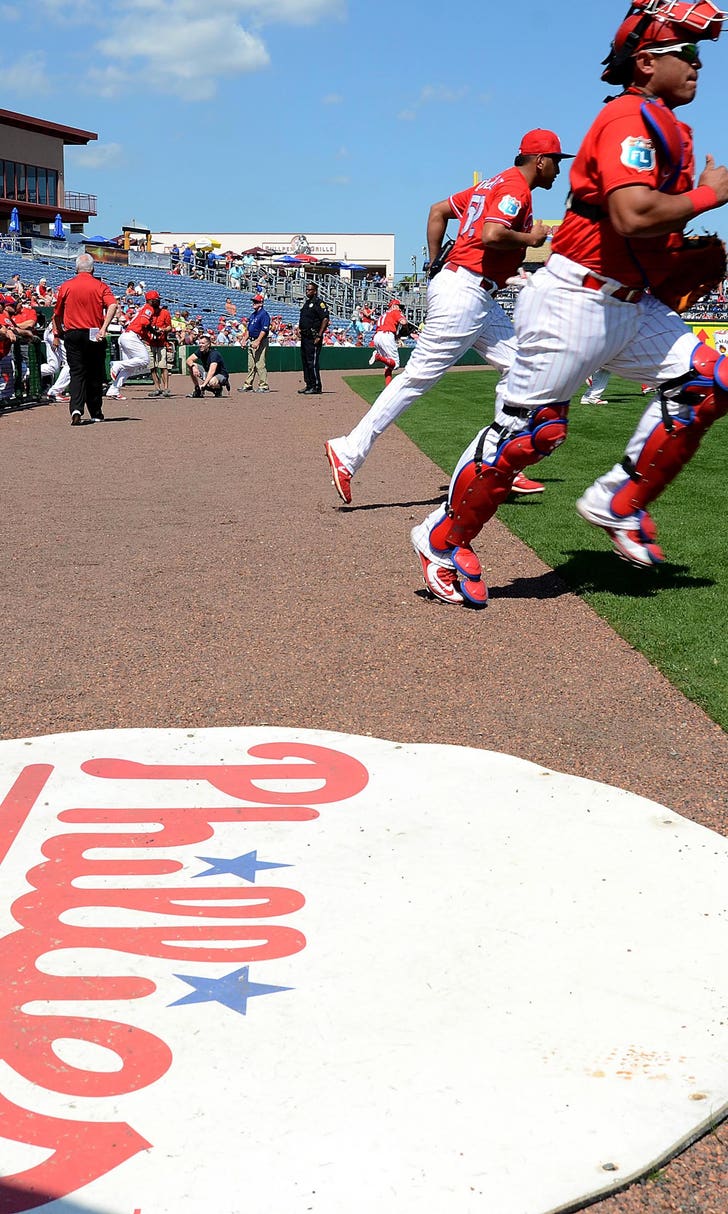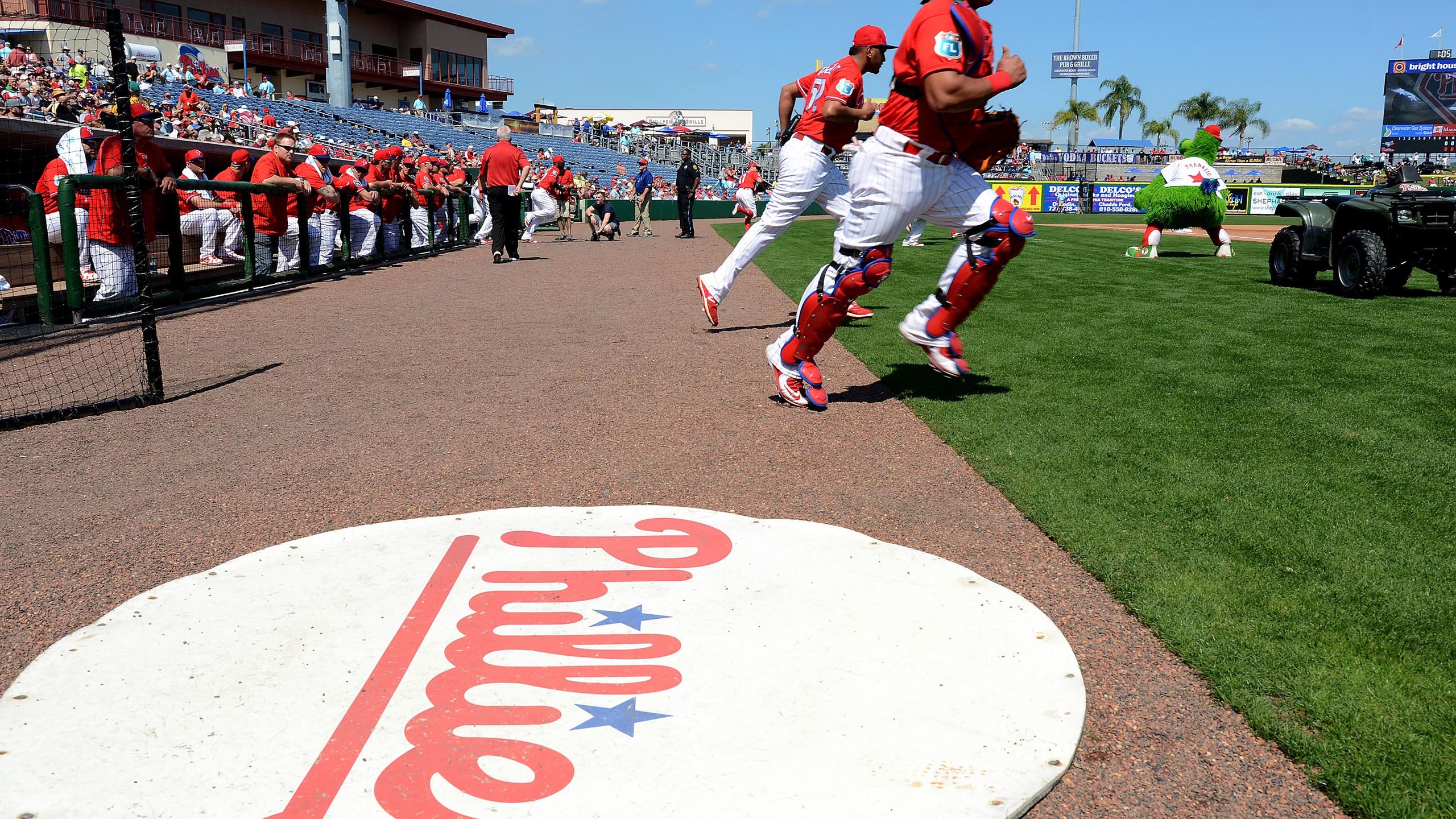 Phillies: Unpacking the Talent in Camp
BY Fansided and Tal Venada/FanSided via Call to the Pen • June 30, 2017
Eickhoff Has Earned His Rotation Slot with a Solid 2016. Photo by Eric Hartline – USA TODAY Sports.
With the first televised game less than a week away, you can reacquaint yourself with spring cliches and understand the decisions the Philadelphia Phillies will make before Opening Day.
Paradoxes in March: 
At times, a duality can appear contradictory but only confuse the onlooker.
In Philly, baseball talk has started on the radio with the usual comments: One caller pointed out that outfielder Roman Quinn could win a job with a huge spring. But the host reminded him that numbers are meaningless in exhibition contests. For instance, if you're Clay Buchholz with a $13.5 million contract or Jerad Eickhoff, you're working on location, building arm strength, and preparing yourself for six months of competition. Of course, Eickhoff was the first young starter to cement his role last September, but Aaron Nola and Vince Velasquez could accomplish the same status by July.
Because of Quinn's last two years – the host noted – general manager Matt Klentak can't depend on the outfielder because he's spent significant time on the disabled list. So, the GM acquired Howie Kendrick and Michael Saunders to patrol the outfield corners until the All-Star break. But – another caller asked – if Quinn remains healthy through mid-season and is hitting Triple-A pitching, will he receive a call-up? No. He must wait for an opening if Kendrick and Saunders are injury-free, but the trade deadline will probably solve that potential bottleneck.
Except for baseball, sayings mostly have one meaning. For example, Grapefruit League stats are meaningless, which is not always true. Keep in mind, catchers Jorge Alfaro and Andrew Knapp are competitors for the spot behind Cameron Rupp, and their spring will decide their fate.
IN OTHER WORDS:    

"The last two times I went to spring training, I had to win a job, and if I didn't get off to a blazing start, I'm on the bench. Now, I've proven myself, so it's not essential that I get off to a real good start." – Eric Davis
Next: The Second Lefty in the Pen
If Burnett Is Healthy and Effective, He Could Be the Main Lefty in the Relief Corps. Photo by Steve Mitchell – USA TODAY Sports.
When a player has more than one organization to pick from, he looks for the needs on their rosters, and he bases his decision on the best chance to make a parent club. In other words, he doesn't want to be a team's backup plan and doesn't take a minor league deal if he has a better offer. And he doesn't want to be on the losing end of what? A club's good problem.
FOOD FOR THOUGHT:  

"These days baseball is different. You come to Spring Training. You get your legs ready, your arms loose, your agents ready and your lawyer lined up." – Dave Winfield
What weakness did Sean Burnett see when he looked at the Philadelphia Phillies' roster in November? A spot was open for a left-handed reliever on a franchise with limited playoff potential. In other words, he noticed a situation with less pressure but an opportunity to reestablish his value and prove he's healthy.
While Burnett had interest in the Phillies, Klentak eyed the reliever's Triple-A numbers: 47 games, 47 1/3 innings and a 2.28 ERA after missing the entire 2015 season. And the southpaw also worked as a situational lefty for the Washington Nationals with a 3.18 ERA for 5 2/3 frames during 10 September appearances. So, if Burnett is healthy and puts zeroes on the scoreboard, the portsider will probably claim the final slot in the bullpen.
On one final matter, when the TV broadcasting begins this weekend in Clearwater, what will be the most noticeable wrinkle on the diamond? A mic'd-up Matt Stairs.
More from Call to the Pen
This article originally appeared on
---
---