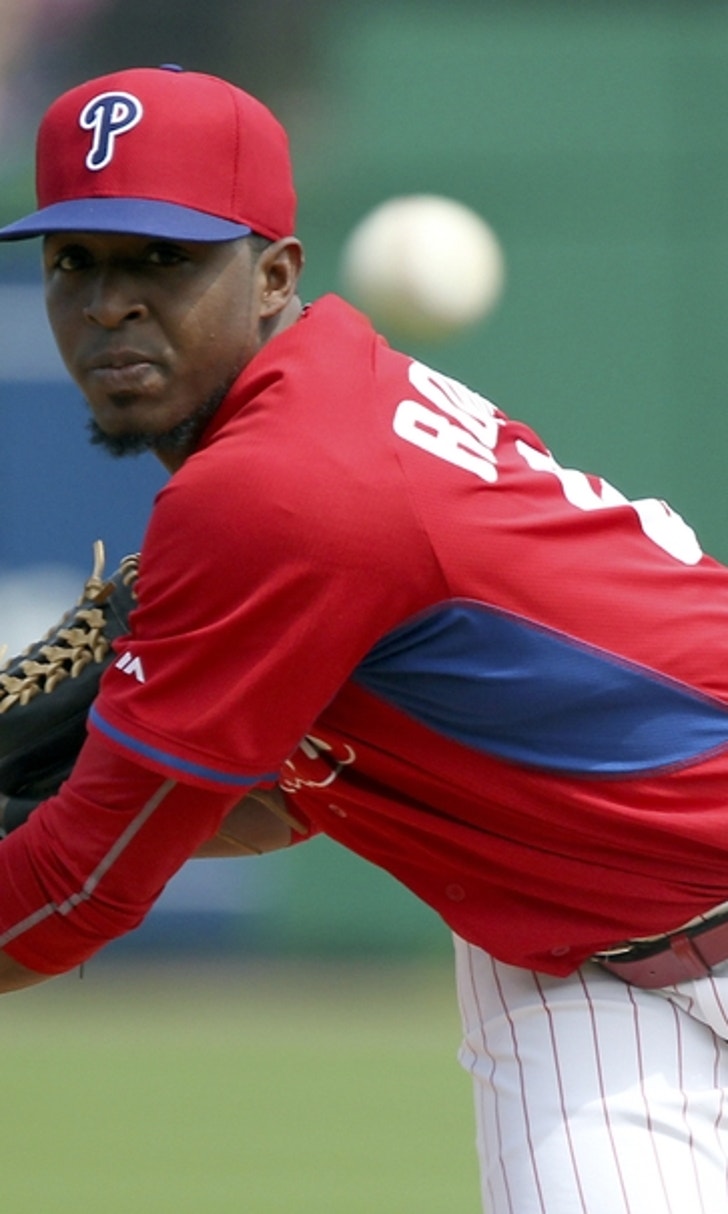 Phillies Featured Pitcher: Relief Prospect Joely Rodriguez
BY foxsports • June 30, 2017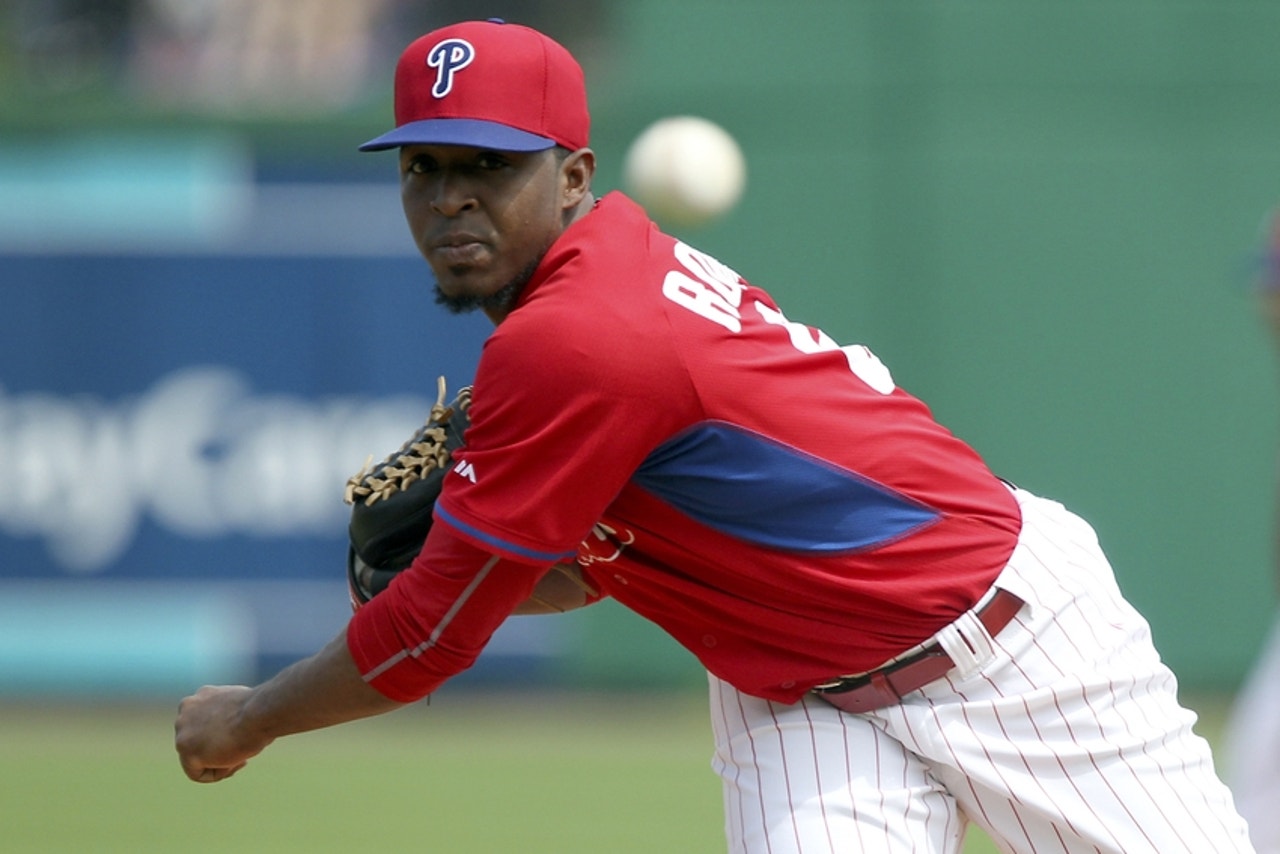 No In-Editor Preview for 120 Sports Videos
Video DetailsID: Source: 120 Sports
Phillies reliever Joely Rodriguez originally started his career as a starter. After a transition to the bullpen this year, he could potentially be the new lefty specialist in the bullpen.
Joely Rodriguez began his season with the Phillies Double-A affiliate in poor fashion. In six appearances with the Reading Fightin' Phils, Rodriguez walked more batters than he struck out. He carried a 1.78 WHIP and allowed opposing hitters a .313 batting average.
Without the leniency afforded to prestigious prospects, the Phillies demoted Rodriguez back to High-A Clearwater. As Matt Winkleman of Phillies Minor Thoughts put it, "it seemed like the beginning of a slide to no longer being in the organization."
The demotion must have lit a fire under Rodriguez, as he completely turned his season around in High-A ball. He quickly seized the closer's job and struck out 10.8 batters per nine innings.
Back in Reading after just eight appearances with the Threshers, Rodriguez looked completely different from the pitcher who started the year there. He walked just four percent of the batters he faced, as well as striking out 23%.
Throughout his career, Rodriguez found success by inducing ground ball after ground ball. In his second Double-A stint, Rodriguez induced ground balls 61.11% of the time.
Rodriguez could have been even more effective with a bit more luck and/or a better defense. He allowed a BABIP (batting average on balls in play) of .303, indicating a lot of ground balls found holes in the infield. As long as Rodriguez keeps inducing ground balls, he is doing his job.
More from That Balls Outta Here
Rodriguez only continued to succeed when he reached Triple-A Lehigh Valley. In fact, his FIP (fielding-independent pitching) of 2.24 was actually lower than his ERA (2.79). This only furthers the notion that the defense behind Rodriguez struggled to range down all the ground balls he induced.
Since making his major-league debut, Rodriguez has been effective out of the bullpen. He has yet to allowed a run through seven appearances.
Rodriguez's velocity in the major-leagues has really opened eyes. In Wednesday's game against the White Sox, his sinker touched 98.78 mph according to Brooks Baseball's pitchf/X.
Rodriguez's sinker has averaged 96.22 mph in the majors, and his slider has neared 89 mph multiple times this year. Rodriguez is the first Phillies pitcher to hit 98 since Jake Diekman, and just the second since 2008.
One Phillie impressed by Rodriguez so far is manager Pete Mackanin. Mackanin commented to Matt Gelb of Philly.com:
"I don't want to get overly excitedbut it is a good impression he has made. He has nasty stuff and he could get righties out,. That last pitch he threw was filthy."
With such heat and ground-ball ability, Rodriguez could prosper as a lefty specialist in the bullpen. The Phillies have three lefty relievers on the 40-man roster: Rodriguez, Elvis Araujo, and Patrick Schuster. Araujo struggled this year and Schuster has done no better.
Unless the Phillies add someone this offseason – which could easily happen – Rodriguez has the fast track into the bullpen to start the year. Most teams require someone who can get lefties out, and Rodriguez can do just that. The Phillies will need more than just stars, and Rodriguez can be a role players in a bullpen.
This article originally appeared on
---
---