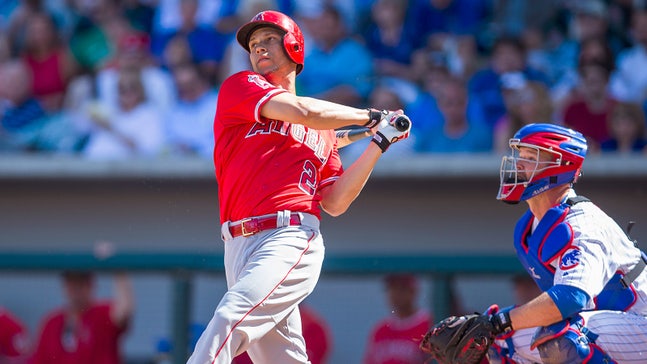 Notes: Can the Angels make Andrelton Simmons a better hitter?
Published
Mar. 13, 2016 7:00 a.m. ET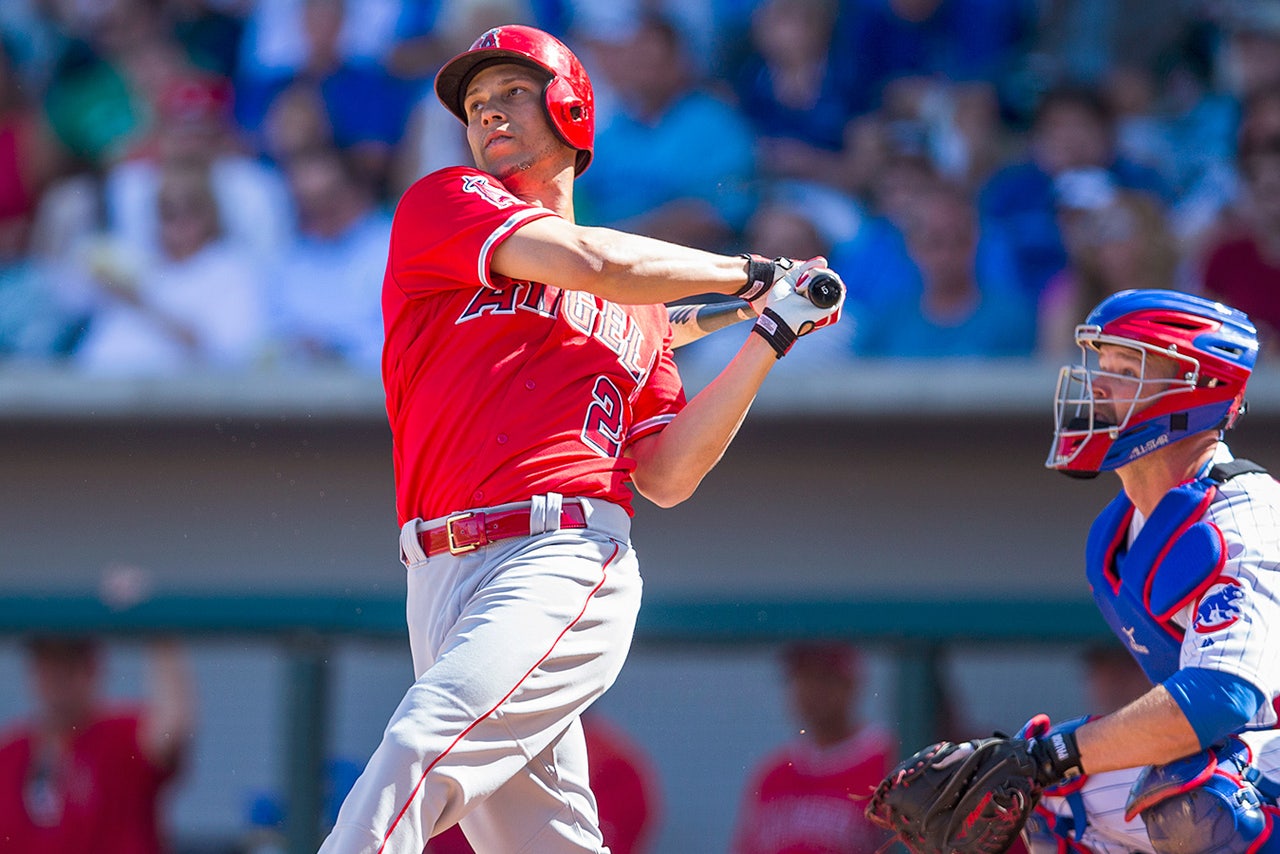 Teams continue to weigh the value of defense in their evaluations of players. Defensive metrics remain difficult to trust, and some clubs are wary of assigning too much weight to a player's fielding ability.
One executive believes that elite defenders are less critical, reasoning that teams can attack run prevention in numerous other ways -- shifting, pitch selection, etc. But the impact of a defensive wizard such as shortstop Andrelton Simmons cannot always be measured.
"I learned a lot from Gene Michael," said Angels GM Billy Eppler, who worked previously with Michael, a former major-league shortstop, in the Yankees' front office. "The defense aspect of those premium positions does a lot of underlying things that provide value for your club. It extends beyond just that out."
The question with Simmons is whether, at 26, he can somehow improve his career .666 OPS after arriving last Nov. 14 in a trade from the Braves. Eppler actually views Simmons as a potential asset offensively, saying that his high contact rate fits "our organizational DNA."
Simmons had the second-lowest strikeout rate in the majors last season behind Daniel Murphy. Another of the Angels' new additions, third baseman Yunel Escobar, had the 20th-lowest strikeout rate, and is a more productive hitter than Simmons.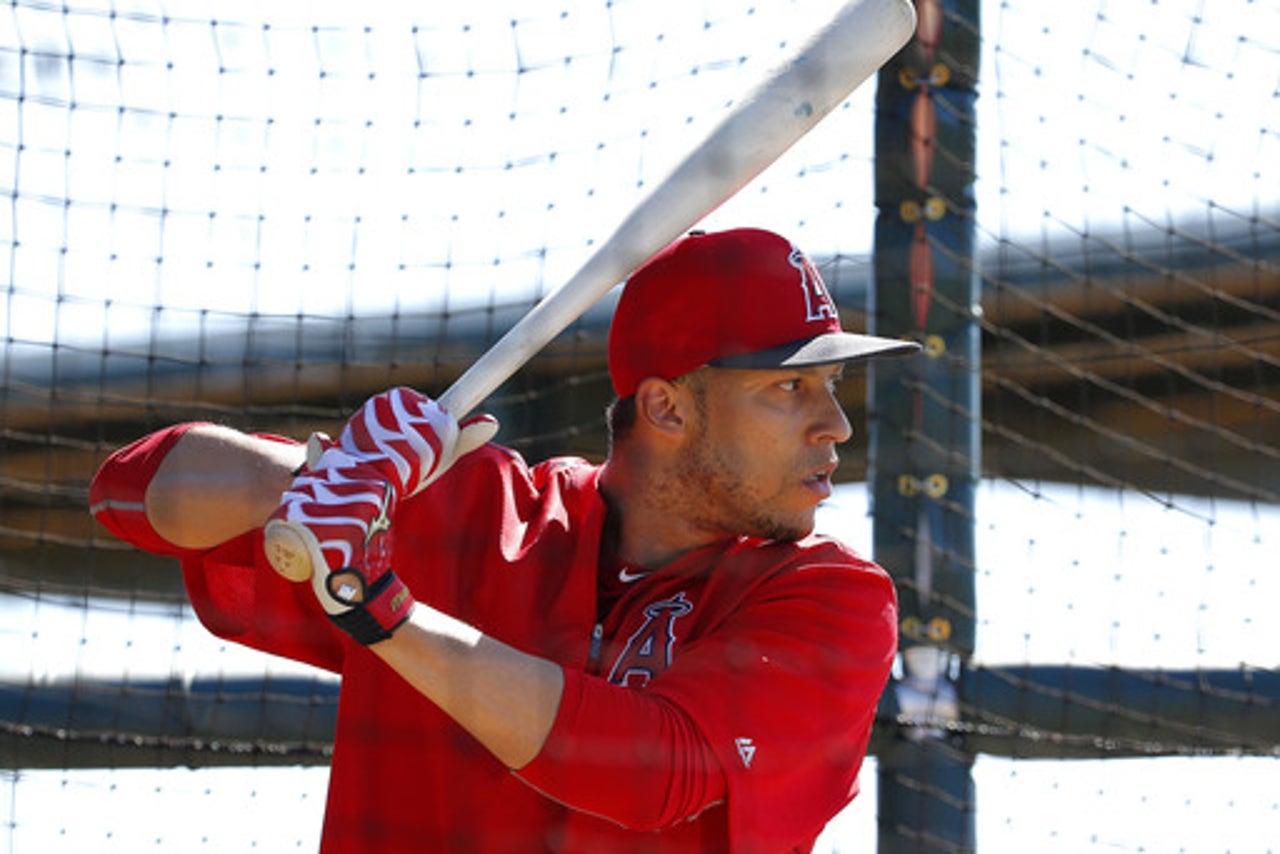 Andrelton Simmons
At this point, no one should expect Simmons to suddenly blossom into an offensive force. But Simmons believes that he might relax as a hitter, knowing that manager Mike Scioscia values his approach.
"It feels great, man. It helps you build that confidence," Simmons said. "I don't have to go up there and be that big-name hitter. I just have to play my part -- hit-and-run, bunt the guy over. That might take a little pressure off me and make it easier.
"I'm still trying to be a better hitter. Everybody is. You try to pick up from guys like Mike Trout and Albert Pujols. Hopefully by the end of the year, I learn a lot from them."
WILL NATS' ZIMMERMAN BE READY?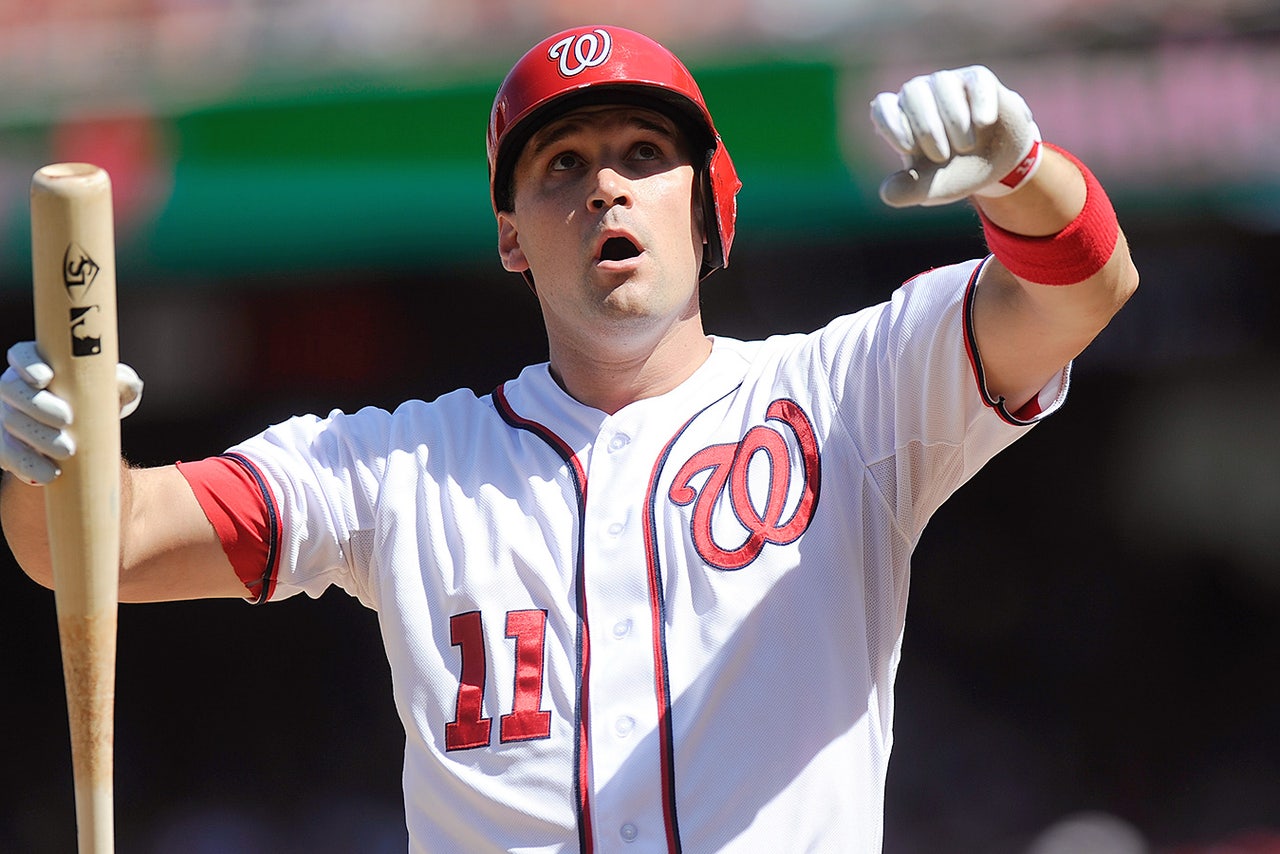 Ryan Zimmerman.
Nationals first baseman Ryan Zimmerman, who is expected to play his first Grapefruit League game as a designated hitter on Sunday, is no small concern.
Zimmerman continues to battle plantar fasciitis in his left foot, a condition that sidelined him for nearly seven weeks last season. His health could determine whether the Nats look for a first-base/outfield type or even a middle infielder before Opening Day.
The Nationals probably are reluctant to make such a move unless necessary; left fielder Jayson Werth and third baseman Anthony Rendon are among their other physical concerns.
One option for the Nats, if Zimmerman is unable to open the season, would be to move second baseman Daniel Murphy to first base and play Trea Turner at second; Murphy has made 171 career starts at first, including 14 last season.
Then again, the team also might want Turner to spend more time at Triple-A, perhaps necessitating a move for a middle infielder if Murphy is needed at first.
PADRES' FUTURE BETTER THAN PRESENT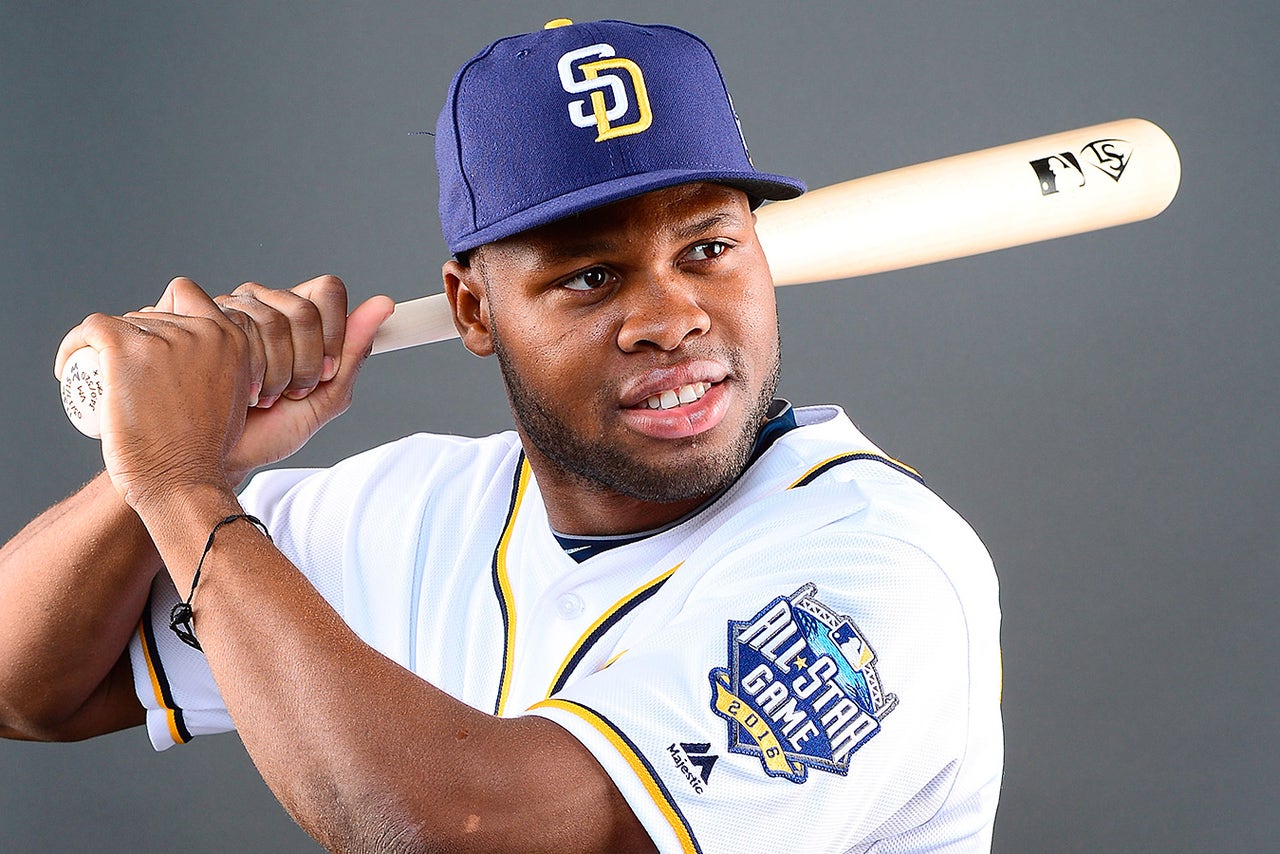 Manuel Margot.
The Padres are in an odd, interesting place.
Ownership expects the team to improve upon last year's 74-win season, and it's not inconceivable if say, first baseman Wil Myers fulfills his potential, right fielder Matt Kemp duplicates his second-half performance and a few surprises emerge.
Still, this is a team that lost left fielder Justin Upton, starting pitcher Ian Kennedy and relievers Craig Kimbrel, Joaquin Benoit and Shawn Kelley, among others, while adding less accomplished players -- outfielder Jon Jay, closer Fernando Rodney, shortstop Alexei Ramirez.
Frankly, the Pads' biggest improvement might come in rebuilding the organizational depth that they sacrificed while trying to contend last season. General manager A.J. Preller drew strong reviews for the package he received for Kimbrel, and the influx of young talent should only continue.
The Padres hold three of the first 25 picks in the amateur draft. They are expected to be a major player in the next international signing period. And if the team struggles in the first half, Preller could dangle some of his starting pitchers at the deadline and get deeper still.
Right-handers Tyson Ross, Andrew Cashner and James Shields continue to draw interest, but the Pads' next move might be to trade a catcher; Derek Norris, Austin Hedges and Christian Bethancourt will not all make the Opening Day roster.
The Pads could simply demote Hedges, who had only a .463 OPS in 152 plate appearances last season -- Bethancourt is out of options, and Norris is earning $2.925 million in his first year of arbitration. But if multiple teams want to add a catcher -- and remember, Brewers catcher Jonathan Lucroy also is available -- a trade later this month could make sense.
One more note: Center fielder Manuel Margot, a centerpiece of the package the Padres received from the Red Sox for Kimbrel, is drawing rave reviews in camp for both his play and personality. Jay described him as "legit," and club officials praise his cheery, outgoing nature.
A FUN SAFECO FACT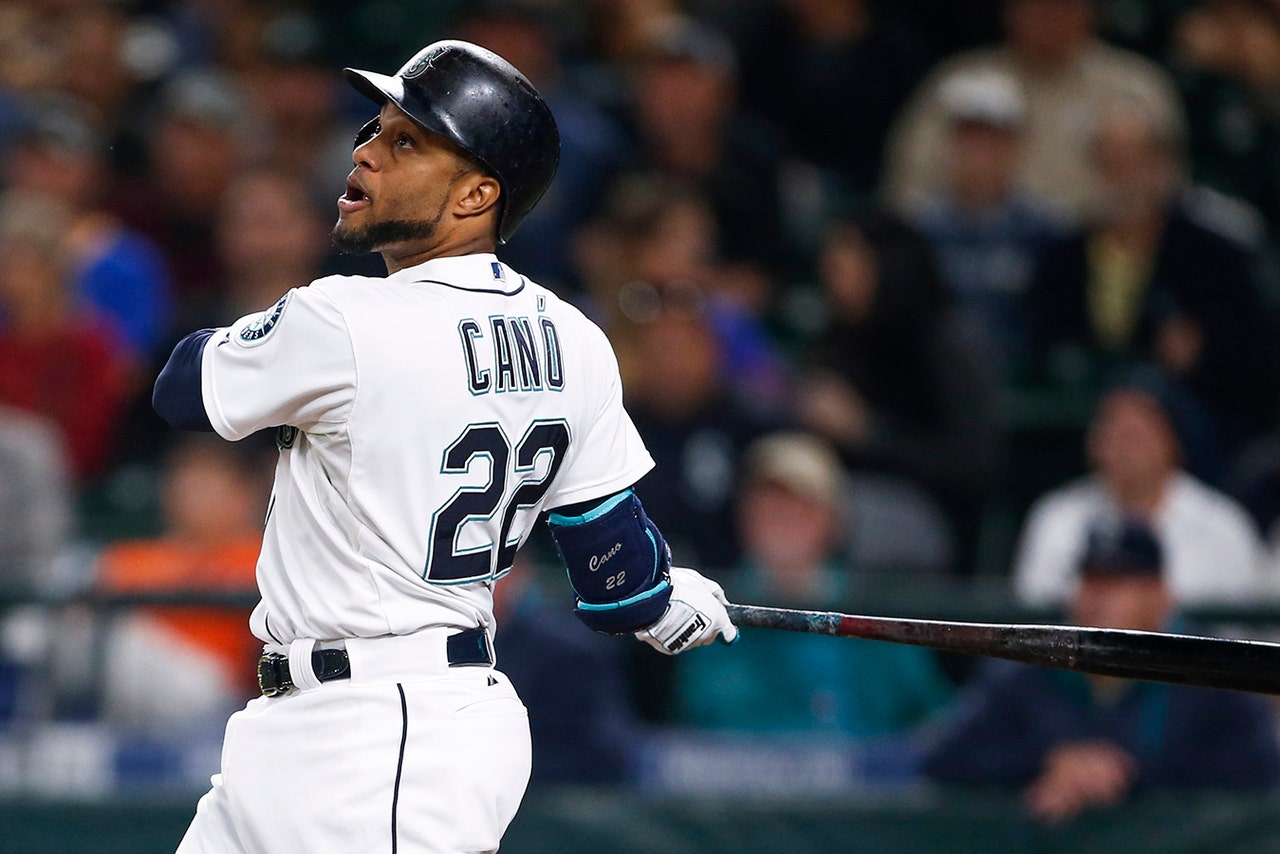 Robinson Cano.

Here's a statistic that might surprise you. It certainly surprised Mariners second baseman Robinson Cano.
In each of the past three seasons, more home runs have been hit at the Mariners' home stadium, Safeco Field, than the Rangers' home field, Globe Life Park.
"I never would have thought that," Cano said.
In fact, only four AL parks yielded more than Safeco's 180 homers last season -- Camden Yards, Yankee Stadium, Rogers Centre and Minute Maid Park.
So, did the Mariners' decision to move in the fences before the 2013 season make Safeco more hitter-friendly?
Not exactly.
According to Park Factor, a statistic that compares the rate of stats at home to the rate on the road, Safeco still ranked 15th, 30th and 27th in the majors for run production the past three seasons.
The difference between the totals at Safeco and Globe Life is partly attributable to renovations at Globe Life that reduced the jet stream to right-center, and partly attributable to the Rangers' reduction and Mariners' increase in power.
"Where we moved in the park most was left-center," Mariners assistant GM Jeff Kingston said, referring to a 17-foot reduction in that area. "We said at the time our goal was to try to move Safeco along the pendulum a little bit so it wasn't an outlier any more."
Kingston added that the Mariners need more data to draw meaningful conclusions, but continued, "It's definitely helped from a psychological standpoint for our hitters. If they square up a ball to left-center, they feel like it's got a decent chance to go out, whereas before they could crush a ball and it wouldn't even make the warning track."
Safeco actually plays like two different parks, Mariners people say -- very pitcher-friendly in the early months, when the air is damp, and fairer in the summer months.
"It's a little big, but it's a fair park," Cano said. "The only problem is the gap in right-center. When you hit a flyball there, sometimes the wind just kills it. But when it's hot in the summer, the ball carries."
AROUND THE HORN
Jose Bautista.
*In my previous notes column, I mentioned that even some of the Dodgers' healthy starters represent injury risks. One was left-hander Alex Wood, who underwent Tommy John surgery in 2009 after his senior season in high school.
The Dodgers scratched Wood from his Cactus League start on Saturday night, citing forearm tightness, which often is a precursor to Tommy John. Both the team and pitcher described the move as precautionary, but many in the game believe that Wood's mechanics leave him susceptible to elbow problems.
*At least one Diamondbacks official believes that the team should go with Chris Owings at second and Jean Segura at short, reducing Nick Ahmed to a utility man --€" or trade candidate.
Ahmed generally is considered the weakest offensive player of the three. He actually had a higher OPS than Segura last season, .634-.616, but is slow to embrace adjustments, the team official said.
*The Mariners fear they are most vulnerable in their bullpen, where they are counting on a bounce-back season from closer Steve Cishek, whom they signed to a two-year, $10 million free-agent contract after he was non-tendered by the Cardinals.
Right-handers Ryan Cook and Evan Scribner both are likely to open the season on the DL due to strained latissimus dorsi muscles in their backs. Left-hander Charlie Furbush, meanwhile, is struggling to recover quickly from outings after missing the entire second half of last season with a slight tear in his rotator cuff.
The Mariners added Joaquin Benoit in a trade before signing Cishek, and Benoit has closed in the past. But they lost depth by parting with Carson Smith in a deal for left-hander Wade Miley and lost Tom Wilhelmsen in a trade for center fielder Leonys Martin.
If Cishek struggles, the equation could start to crumble.
*For all the talk of Jose Bautista's contract demands, the Blue Jays only might be amenable to a Yoenis Cespedes-type deal, according to a major-league source.
Cespedes, 30, signed a three-year, $75 million free-agent contract with a one-year opt-out. Bautista, 35, asked the Jays for more than five years and more than $150 million, but with an average annual value below $30 million, another source said.
Bautista's rationale is that he stays in excellent physical condition, and will remain a potent force into his 40s. Will another club buy that argument? Recent trends suggest no. But Bautista is a unique player, and all he will need is one team to bite.
---
---