Nats' Scherzer presses skipper to pinch hit, leaves stats on his desk
July 1, 2015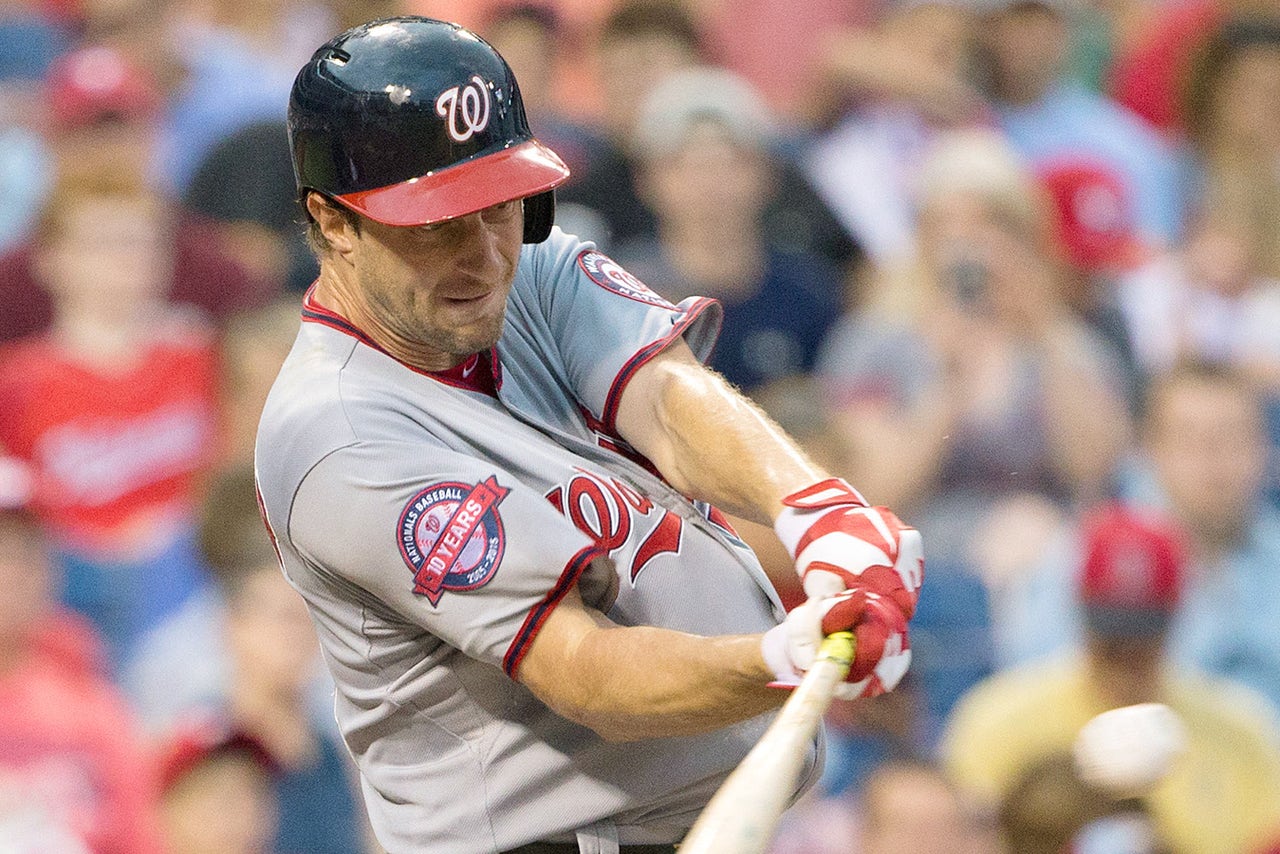 Washington Nationals ace Max Scherzer is a pitcher — a world-class, Cy Young candidate pitcher, at that — but he's not satisfied with just dominating on the mound. He wants to do it at the plate as well.
On a radio appearance on Wednesday, manager Matt Williams revealed that Scherzer routinely lobbies him to pinch hit by leaving his hitting stats on Williams' desk.
"He's constantly in my ear about getting pinch-hit opportunities," Williams said. "I receive on occasion a sheet on my desk, from him, that lets me know what his career numbers offensively are against a certain guy. But, you know, it's fun. He's lighthearted, except for the day he pitches. That being said, I think he is also talking to the starters about what we want to accomplish as a team, as a starting staff. He certainly leads by example. We've seen that. So, I think he just loves to play."
This season Scherzer is actually hitting better than opponents who face him. He's hitting .257 (nine singles in 35 at-bats), while holding batters to a .180 average. 
In his last three starts, the 2013 AL Cy Young winner has yielded just six hits in 26 innings — the middle game being a no-hitter vs. the Pittsburgh Pirates on June 20. Meanwhile, at the plate, he's on a six-game hitting streak and is batting .364 (8 for 22) in his last eight games which didn't require a designated hitter.
That remarkable 77-point discrepancy between his .180 batting average allowed and the .257 batting average with his own bat exemplifies his overall stellar play in 2015.
"He's a baseball player," Williams said of the right-hander who is 9-5 with 130 strikeouts and a 1.79 ERA. "Yeah, he's a pitcher, and he pitches for us, but he also does other things on the field that help us win, too. I think he's been a fantastic addition, not only because he's a great pitcher, but for what he brings to the clubhouse as well."
(H/t Washington Post)

---
---