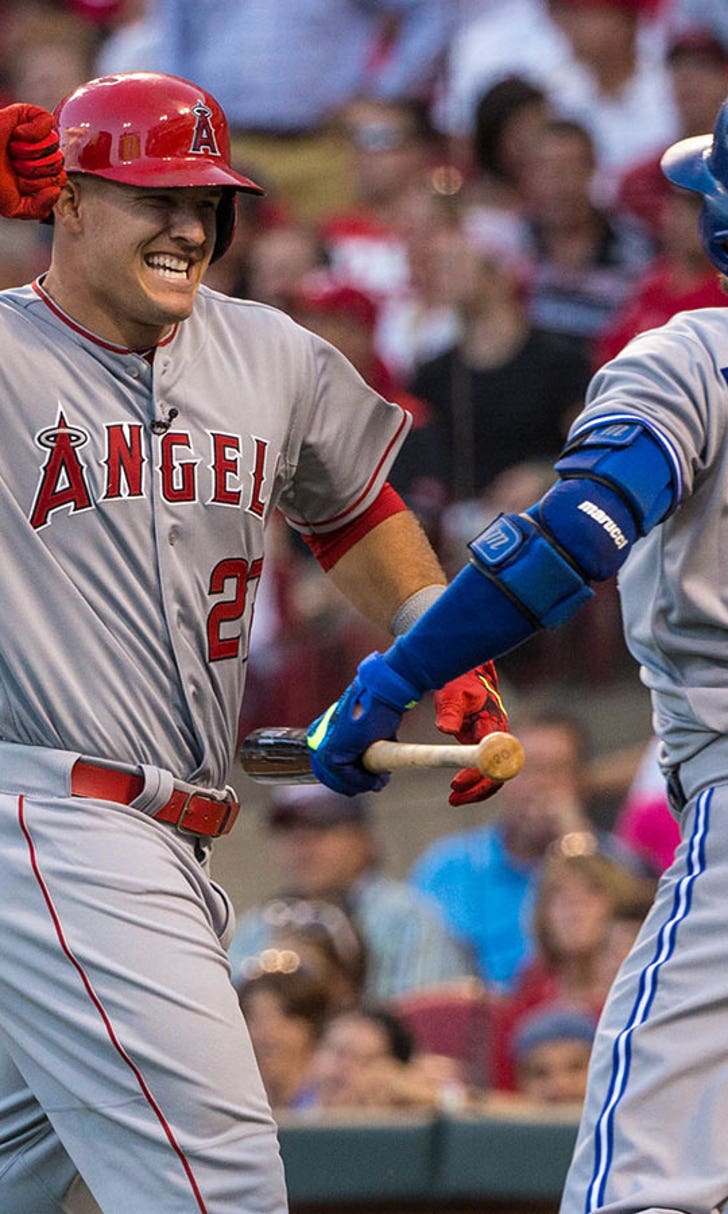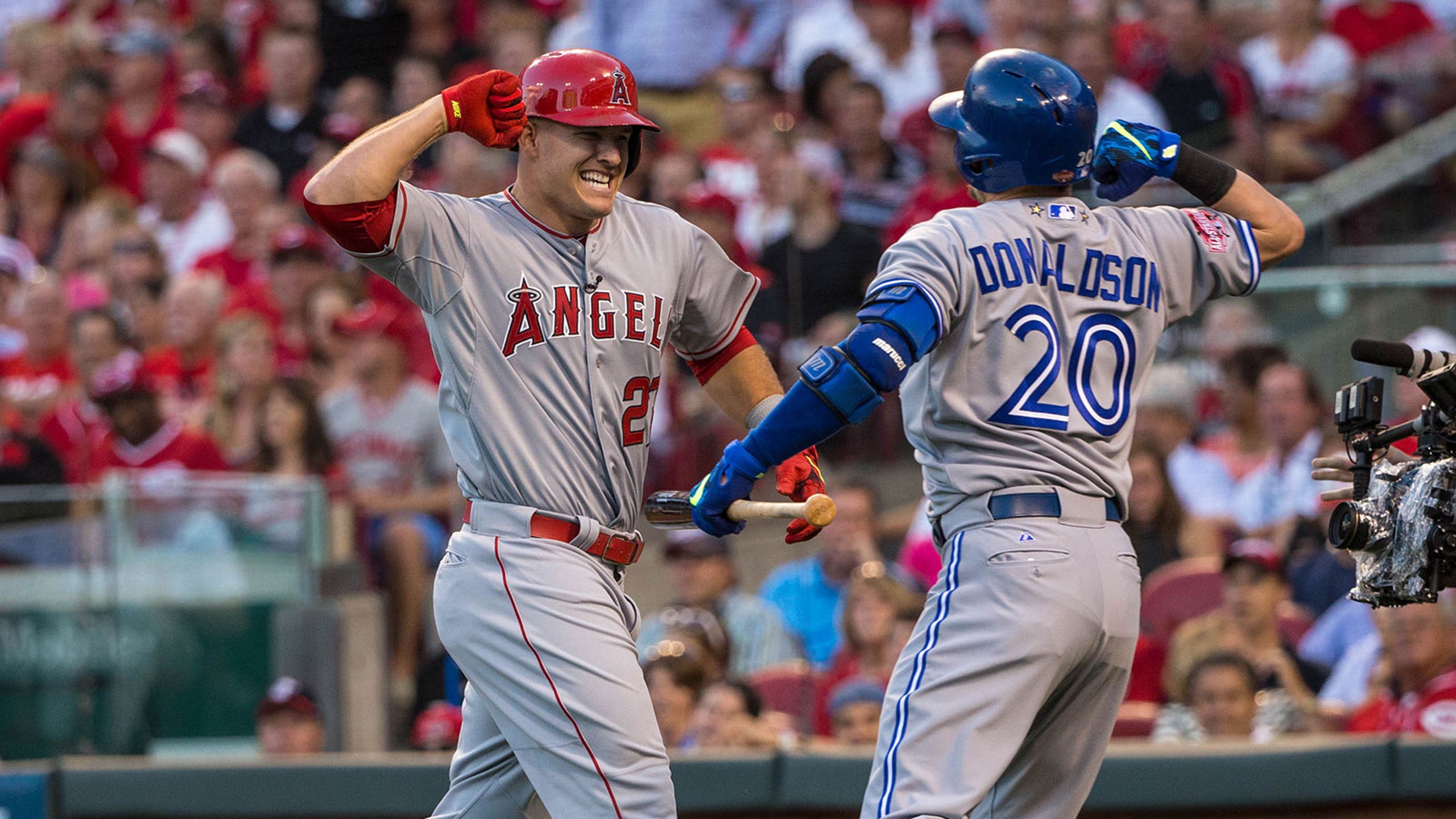 Mike Trout congratulates Josh Donaldson on 'well-deserved' AL MVP
BY foxsports • November 20, 2015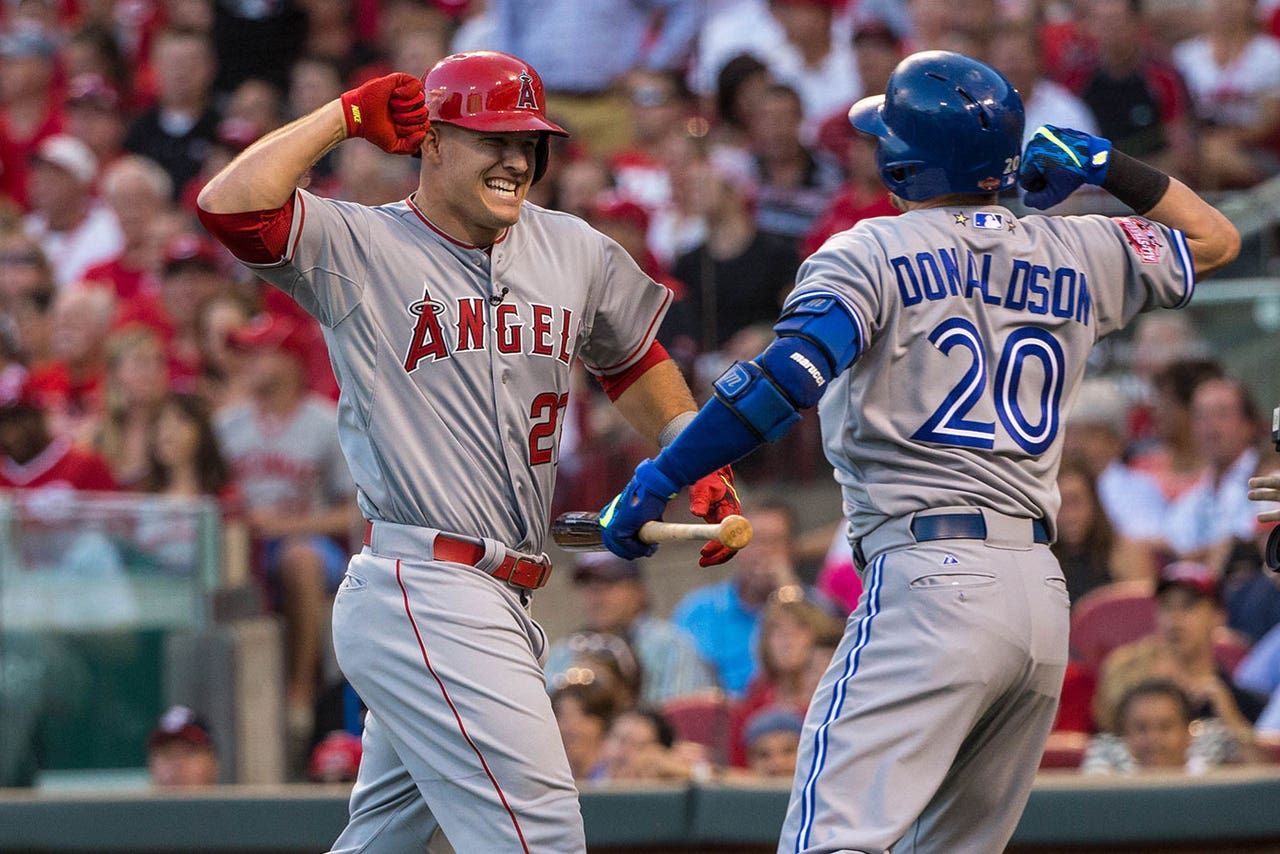 For the fourth-consecutive season, Mike Trout finished in the top 2 of the AL MVP award, and for the third time during that stretch, he fell short of winning the award.
Trout, who won his first MVP award last season, was voted as runner-up to Toronto Blue Jays third baseman Josh Donaldson for the 2015 AL MVP, which was revealed on Thursday.
The Los Angeles Angels outfielder sent a congratulatory message to Donaldson on Twitter, commending him for an "outstanding season."
Donaldson replied to Trout's message with some flattering words of his own for the five-tool outfielder.
@MikeTrout @MLB thanks brotha I have a lot of respect for you and what you bring to the game of baseball.

— Josh Donaldson (@BringerOfRain20) November 20, 2015
The two All-Stars had very comparable performances during the past regular season.
Trout hit .299/.402/.590 with 41 home runs and 90 RBI, while Donaldson hit .297/.371/.568 with 41 home runs and 123 RBI.
The Angels highlighted that Trout has joined the late Yogi Berra as the only players to finish in the top 2 of the AL MVP award voting in four consecutive seasons in MLB history.
After finishing runner-up to Detroit Tigers first baseman Miguel Cabrera in 2012 and 2013, Trout took home the 2014 AL MVP, receiving all 30 first-place votes.
In the 2015 AL MVP voting results, Trout (304) received 81 fewer points than Donaldson (385), earning seven first-place votes to Donaldson's 23.
---
---