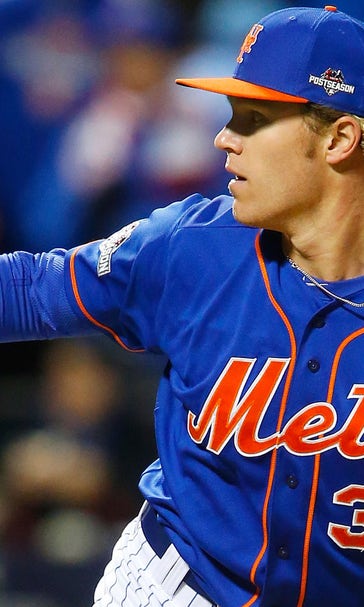 Mets' Syndergaard has a few tricks up his sleeve for free-swinging Royals
October 30, 2015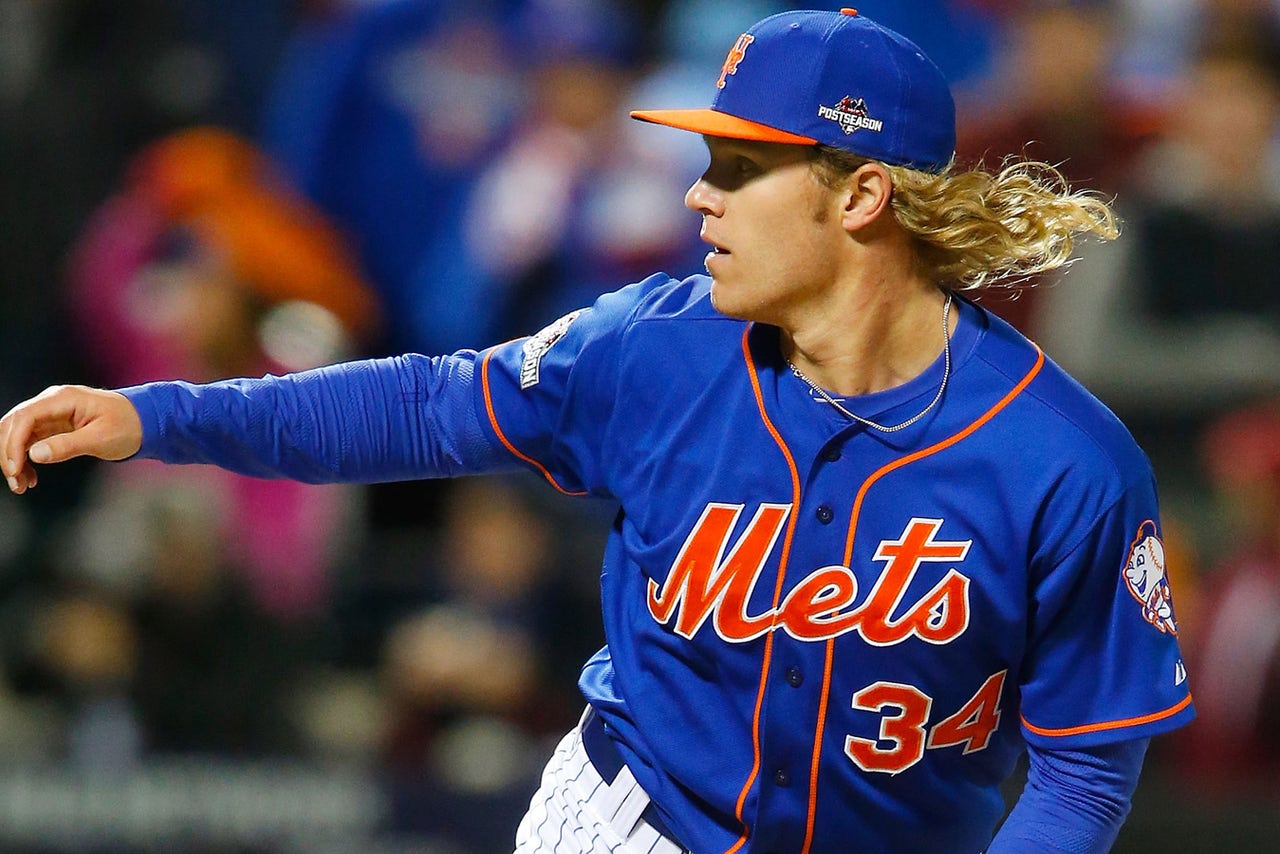 New York Mets rookie Noah Syndergaard has never faced the Kansas City Royals, but he's learned plenty from what he's seen in Games 1 and 2 of the World Series that he hopes will give him an edge when he takes them on in Game 3.
Unlike most teams, the Royals have been extremely aggressive against the Mets pitching in the World Series, which has been a successful tactic that has allowed them to swipe the series' first two games in Kansas City.
No Royals player is more aggressive than leadoff hitter Alcides Escobar, who hit an inside-the-park home run off Matt Harvey in the very first pitch the Royals saw in the World Series.
"It's something else being able to watch Escobar walk up there and swing at the first pitch almost every single game," Syndergaard said Thursday. "I have a few tricks up my sleeve that I'll be able to break out tomorrow night. I'm looking forward to it."
The Mets have dug themselves into an 0-2 hole in the Fall Classic, but will now have at least two games at Citi Field to try to turn the series around and keep their hopes of winning their first World Series in 29 years alive.
"Obviously we didn't plan this to happen to be down 0-2," the 23-year-old flame-throwing righty said. "Coming back home is a big thing for us. Having the Mets faithful behind us and the greatest fans in baseball. Part of the reason our team has had so much success this year is being to handle the resiliency and come together as a team, overcome and win some ballgames."
---
---