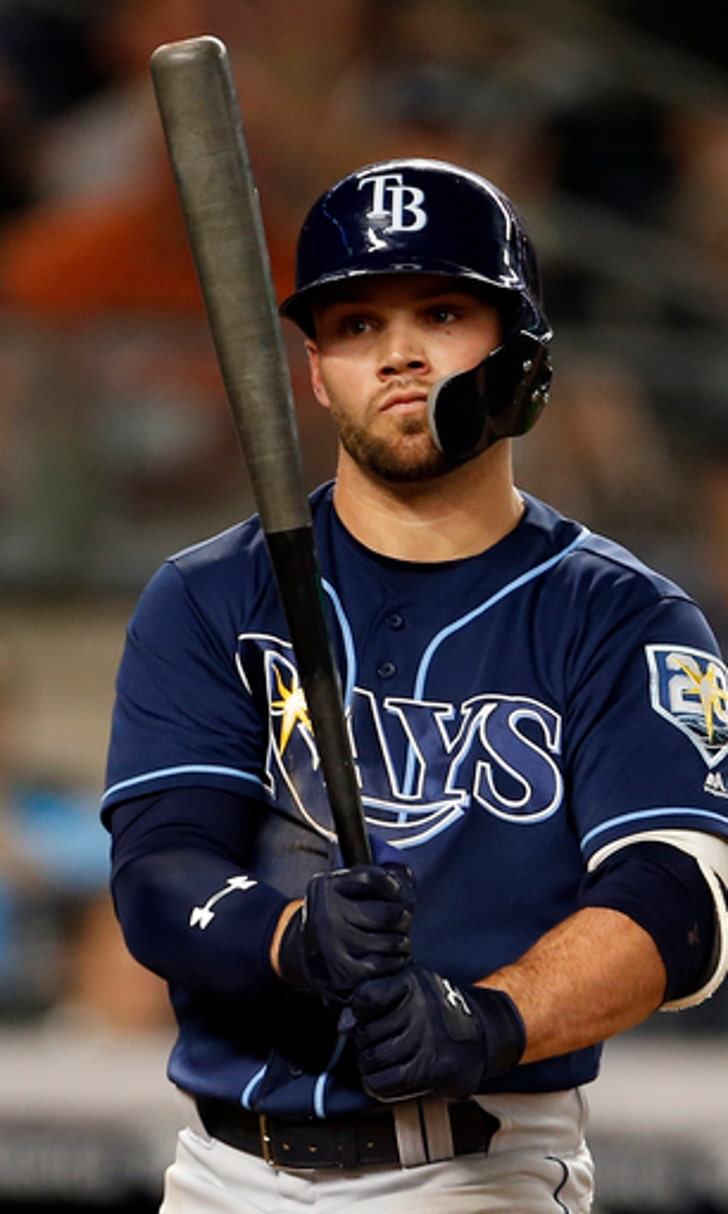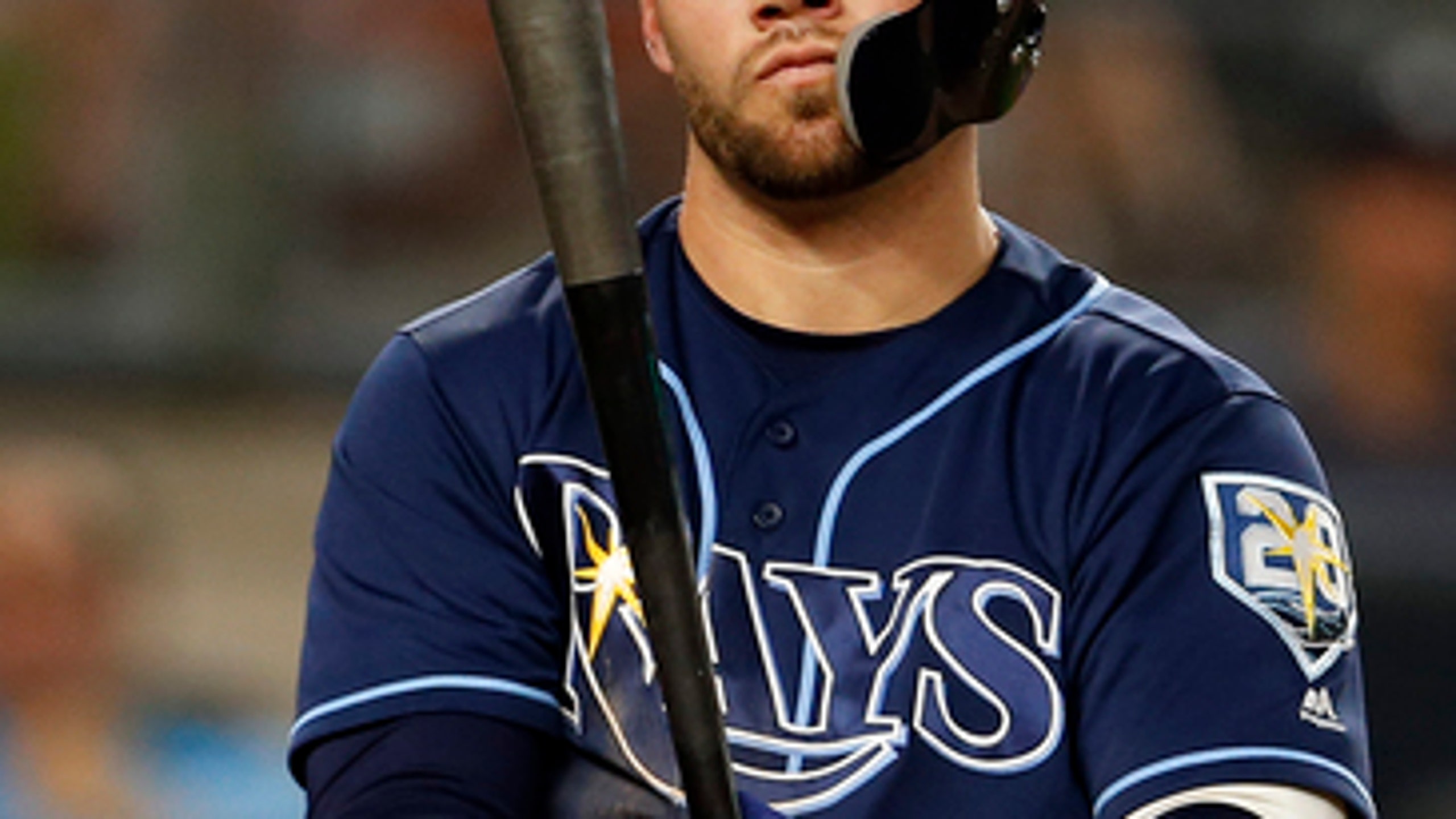 Loaisiga wins MLB debut, Didi homers, Yankees blank Rays 5-0
June 16, 2018
NEW YORK (AP) Tampa Bay Rays manager Kevin Cash turned to bench coach Charlie Montoyo early in the game and mentioned how closely Jonathan Loaisiga resembled a former Yankees great and future Hall of Famer.
Cash just hopes this 23-year-old prospect doesn't develop the same nasty stuff closer Mariano Rivera once featured.
Loaisiga pitched three-hit ball over five impressive innings to win his major league debut, and New York beat the Rays 5-0 on Friday night.
''There were some similarities,'' Cash said while mentioning the cutter perfected by baseball's career saves leader. ''Don't give him any ideas, though. He doesn't need to be pitching in the ninth inning anytime soon. Talented young kid. Very poised.''
Didi Gregorius homered off ex-Yankee Nathan Eovaldi, and Gary Sanchez broke out of a long slump with a three-run double in the eighth. Giancarlo Stanton had a sacrifice fly for New York, which improved the best record in the majors to 45-20.
Jonathan Holder, David Robertson, Dellin Betances and Adam Warren each worked an inning to finish the four-hitter.
The Rays have lost 17 of their last 21 at Yankee Stadium.
Loaisiga (1-0) was called up from Double-A Trenton to fill in for injured starter Masahiro Tanaka and arrived early in the clubhouse for the World Cup match between Spain and Portugal. At times, Loaisiga demonstrated the same moxie Cristiano Ronaldo showed when lining up a free kick that tied that game 3-all in the late stages.
The right-hander, who walked only four batters in 45 minor league innings this year, struggled a little with his command, issuing four walks while striking out six.
He walked the first batter in the first but escaped with an inning-ending double play. After a one-out walk, he fanned the next two batters.
In the third inning, he once again benefited from a double play.
With two outs in the fourth, the Rays loaded the bases but Loaisiga - the 15th major leaguer from Nicaragua - regrouped and calmed down after a visit from pitching coach Larry Rothschild and struck out Christian Arroyo behind the support of 45,112 roaring fans at Yankee Stadium.
''I think that's the part of the game you have to learn how to manage,'' Loaisiga said.
After returning last year from Tommy John surgery, Loaisiga became the first Yankees starter to win his first career game since Tanaka on April 4, 2014.
New York manager Aaron Boone considered extending Loaisiga past the fifth inning even though he eclipsed 90 pitches for the first time in his professional career - he threw more than 80 in four minor league starts this season. Only once has Loaisiga pitched seven innings, during a Dominican Summer League start in 2013.
But Boone felt fine with the 91-pitch effort he got from the rookie, lauding his confidence.
''I think everyone got a look at the stuff that this kid has and the arm he has and the easy delivery he has,'' Boone said. ''I felt like mentally, emotionally, he's equipped to handle this.''
Pitching against his former team, Eovaldi (1-2) allowed only two runs over the first seven innings until the Yankees chased him in the eighth. He was charged with five runs and eight hits in 7 1/3 innings during his first career outing against New York. He struck out five and walked one.
It was Eovaldi's fourth outing since coming back from a second Tommy John surgery. The right-hander pitched for the Yankees from 2015-16, going 14-3 in 2015.
With one out in the eighth, Eovaldi gave up consecutive singles to Aaron Judge and Gregorius before issuing an intentional walk to Stanton. Johnny Venters struck out Greg Bird before Sanchez's bases-loaded line drive to right field skipped past a diving Johnny Field to make it 5-0.
Sanchez, who began the night with just six hits in his past 60 at-bats, hopes that will spark him going forward.
''I did feel good being that I had a long time that I wasn't contributing to the team batting like that, bringing in runs and getting on base with hits,'' he said.
LOOKING TOWARD THE FUTURE
The Yankees traded RHP Chad Whitmer to Milwaukee for $59,000 in international signing bonus pool money. That raises New York's available total to $5,061,000 for the signing period that starts July 2. The 23-year-old Whitmer, a 10th-round pick in the 2017 draft, went 3-0 with a 3.79 ERA for the Gulf Coast Yankees last season in rookie ball.
SKIPPING LEVELS
According to the Elias Sports Bureau, Loaisiga became the first Yankees player to make his major league debut without appearing in a Triple-A game since INF Ramiro Pena on April 6, 2009, at Boston. The last Yankees pitcher to accomplish the feat was Chase Wright on April 17, 2007, against Cleveland
UP NEXT
Yankees ace Luis Severino (9-2, 2.27 ERA) tries Saturday to improve to 6-0 at home this season. Tampa Bay is expected to open with right-handed reliever Ryne Stanek on another ''bullpen day.''
---
More AP baseball: https://apnews.com/tag/MLBbaseball
---
---