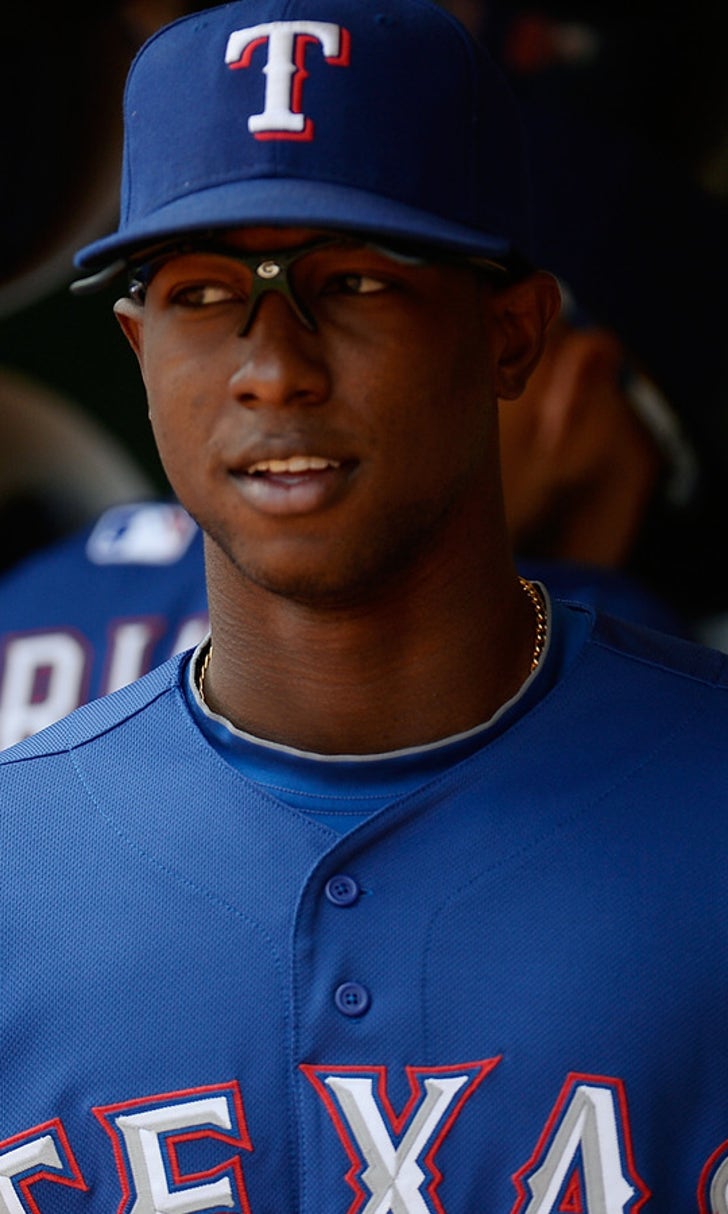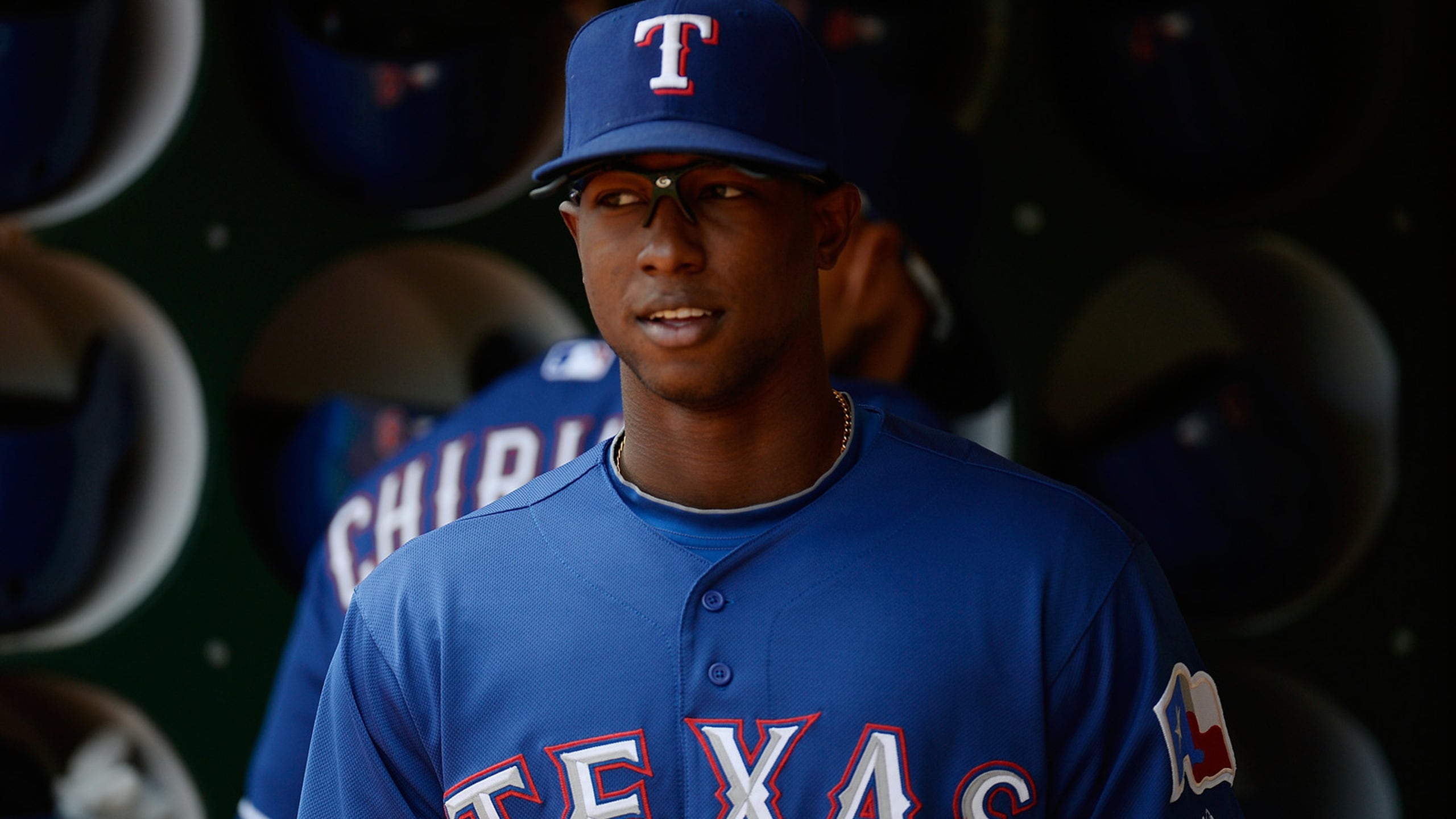 How should the Texas Rangers handle Jurickson Profar?
BY foxsports • January 11, 2016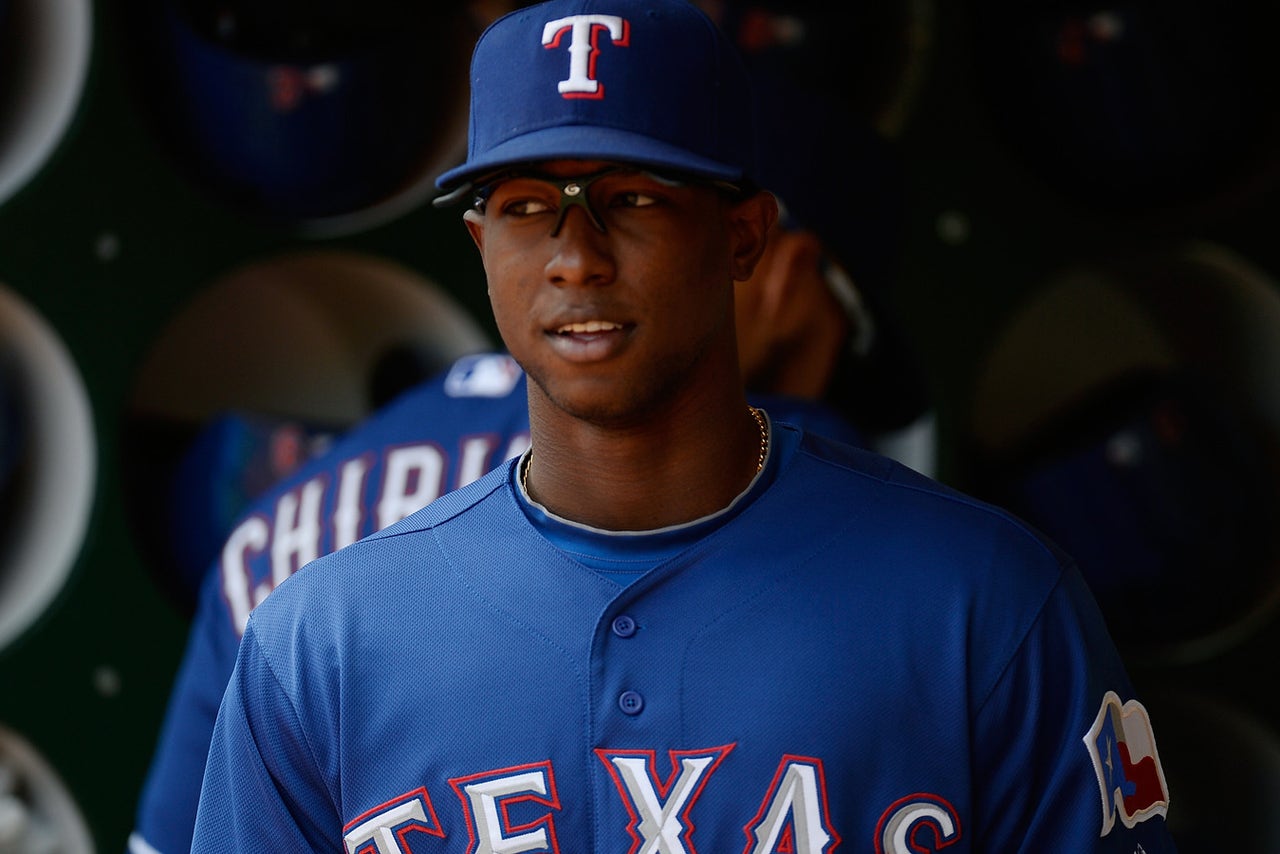 By Travis Koch
At one point a red carpet prospect for the Texas Rangers, Jurickson Profar has now become a confusing piece on the Rangers board. As is often the case, injuries can wreak havoc on a prospect's projections. We've seen injuries end a prospect's career, such as occurred with former Tampa Bay Devil Rays' prospect Rocco Baldelli, as well as Chicago Cub's brief phenom Mark Prior. We've also seen injuries delay a prospect's career like in the case of Scott Kazmir. The Rangers know they will get one or the other from Profar, but each extreme has completely different implications.
Jurickson Profar is on track to reach full recovery from his shoulder injury this spring. The Rangers will test him out in spring training and, based off his performance, will decide whether he is minor league bound or major league bound. This is how it will play out assuming he stays with Texas.
The Rangers have reportedly drawn interest in Profar this offseason. Teams would rather test their luck for cheap right now instead of risking a surprisingly good 2016 season from Profar, in which case his value will escalate. The Rangers, however, should approach the situation in opposite fashion. There is absolutely no reason to trade Profar prior to spring training. Unless he appears completely overmatched, the Rangers will be able to get good value for Profar. The days of a shortstop-dominant league are no longer; an above average middle infielder holds more value now than ever before. Profar will draw just as much interest throughout the 2016 season as he is now. Texas just needs to make sure they keep negotiations on their terms.
It may sound like a Profar trade is inevitable, but that is not the case. The Rangers could certainly hang onto Profar, especially if he performs at a high level. As nice as that would be, Texas realistically doesn't seem to have space for him. Rougned Odor has taken full control of the second base spot, at this point showing significantly more upside than Profar. And at shortstop, Elvis Andrus has seven years remaining on his contract, making him immovable unless by trade. There is a slim to none shot any team would be willing to take on the remaining money on Andrus' contract. The Rangers could eat a significant portion of the Andrus contract, but let's face it, Profar probably has more trade value than Andrus. The argument could be made that Profar could be the Rangers' future third baseman once Adrian Beltre retires, but that spot is likely reserved for Joey Gallo.
So the options are…
1) Blindly trade Profar now and risk him becoming a productive, everyday middle infielder (a coveted piece for any team) without testing him out in the spring.
2) Keep him and force a surplus up the middle.
3) Let him prove good or bad in the minors, and trade him away at his highest value, or when he is highest in demand.
The prevailing option is No. 3, with a hint of No. 2. Assuming Profar starts the year in the minors, let him join the big league club if he plays well. Given the frequency of injuries, along with Profar's versatility, he could serve as a platoon infielder. This will allow for a day off for veterans like Beltre and Prince Fielder, and will perhaps light a fire under Andrus if Profar is on his heels. A temporary surplus is okay, but eventually one of the middle infielders must go. Profar will be that guy.
Worst case scenario, Profar continues on his injury-ridden path and the Rangers move on with what they had the previous two seasons. As much potential as Profar has, Texas can survive without him. Best case scenario, Profar has an outstanding spring and the Rangers move him for a key piece.
He may not turn out to be what he was once thought, but at this point, any value from, or for Profar, will be worth it.
More from isportsweb.com:
---
---