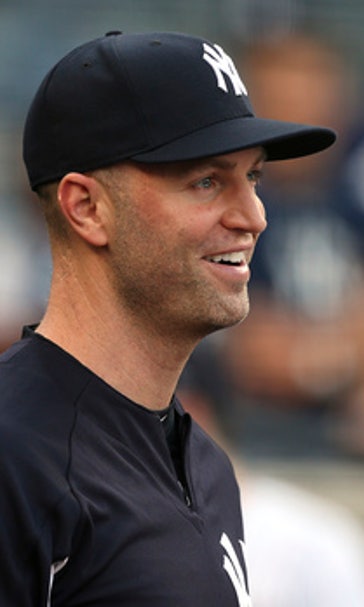 Happ set for Yankees debut vs. Royals
July 29, 2018
NEW YORK -- Getting his name mentioned in trade discussions in the days leading up to the frenzy known as the July 31 non-waiver trade deadline is nothing new for J.A. Happ.
First, there is the anxiety of finding out what team is acquiring him and then the logistical part of getting to the new team.
Happ experienced both aspects of trade season and made it to New York on Saturday after weather issues delayed his arrival from Chicago on Friday, and he will make his debut for the Yankees on Sunday afternoon in the finale of a four-game series with the Kansas City Royals.
"It was excitement and it was relief," Happ said Saturday. "There was some anxiety leading up the deadline of course. I thought that I might go somewhere, I just didn't know where but what a great place. I'm looking forward to it. I like to compete, and I think is a stage that there's probably no better stage to do that than here, so I'm really excited about it."
Happ will be pitching after the Yankees settled for a split of Saturday's day-night doubleheader.
Luis Severino struggled in a 10-5 loss during the first game. Greg Bird hit a game-tying homer and Aaron Hicks hit a go-ahead sacrifice fly in the eighth inning as the Yankees held on for a 5-4 victory in the nightcap.
Happ is joining a new team for the fourth time just ahead of the trade deadline. He was traded by Philadelphia to Houston in 2010, Houston to Toronto in 2012 and Seattle to Pittsburgh in 2015.
"I thought there was a good chance that I would be moved, I didn't know where," Happ said. "Just leading up to it, I've been traded before and I can handle that part of it, but things are a little different now with the family and stuff. So, the logistics of that was whatever, I was a little anxious about it but I'm happy that that part is over, and we can kind of keep moving forward and I know where I'll be."
After going 7-2 with a 1.85 ERA in 11 starts with the Pirates, Happ signed a three-year deal with Toronto. In his second stint with Toronto, he was 40-21 in 77 regular-season starts.
To obtain Happ for at least two months, the Yankees gave up infielder Brandon Drury and outfielder Billy McKinney. It was a price they were willing to pay for a rental due to Happ's record against the AL East, specifically the Boston Red Sox.
Happ went 14-8 against AL East teams since rejoining the Blue Jays. This season he is 3-3 with a 2.50 ERA in eight starts against divisional opponents.
"We like the pitcher," Yankees GM Brian Cashman said Thursday shortly after the trade was announced. "We always have. He's a very crafty lefty who's had a lot of success."
Happ is 10-6 with a 4.18 ERA in 20 starts. He comes to the Yankees 0-3 with a 7.41 ERA in his last four starts, but manager Aaron Boone believes the recent results are not indicative of Happ's track record.
"I'm really excited about it," Yankees manager Aaron Boone said. "He's been a guy that I've always kind of been a fan of. In a way, I feel like he's always been kind of underrated."
Happ picked up a win against the Royals on April 18 in Toronto when he allowed four runs on five hits in six innings during a 15-5 win. Happ is 3-3 with a 4.50 ERA in seven career starts against Kansas City.
Kansas City will start Burch Smith, who is 1-1 with a 5.58 ERA in 27 appearances. He is 1-1 with a 6.17 ERA in three starts this season after making seven starts for the San Diego Padres in 2013.
Smith last pitched in Tuesday's 5-4 win over the Detroit Tigers when he allowed two runs on one hit while throwing a season-high 96 pitches in a season-best 6 1/3 innings.
Smith allowed one run on five hits in three innings on May 19 in an 8-3 loss to the Yankees in Kansas City.
The Royals will conclude the series after trading third baseman Mike Moustakas to the Milwaukee Brewers for outfielder Brett Phillips and right-handed pitcher Jorge Lopez.
Unlike many teams who seek and get back talent on the lower levels of the minor leagues, the Royals desired players who are close to reaching the majors.
"In this particular deal we sought after players that we felt could be on our major league team either this year or next year and that was the main focus," Royals GM Dayton Moore said on a conference call Saturday. "That's what we were consistent with. We didn't want to do a prospect type deal in this case because of the nature where we are at the major league level and what we're trying to accomplish.
"We don't like losing games. We don't like where we are right now with the major league team. So, we want to try to seek talent that was going to help us sooner than later."
There could also be more deals for the Royals, who are three seasons removed from winning their first World Series title since 1985.
"We always have those memories to look back on and celebrate on," Kansas City left-fielder Alex Gordon said. "To where we are now, it's a little different. It's a different atmosphere and a different team. It's tough but it's just part of the game. We're kind of in rebuilding mode. With that comes trading your key pieces away like Moose."
---
---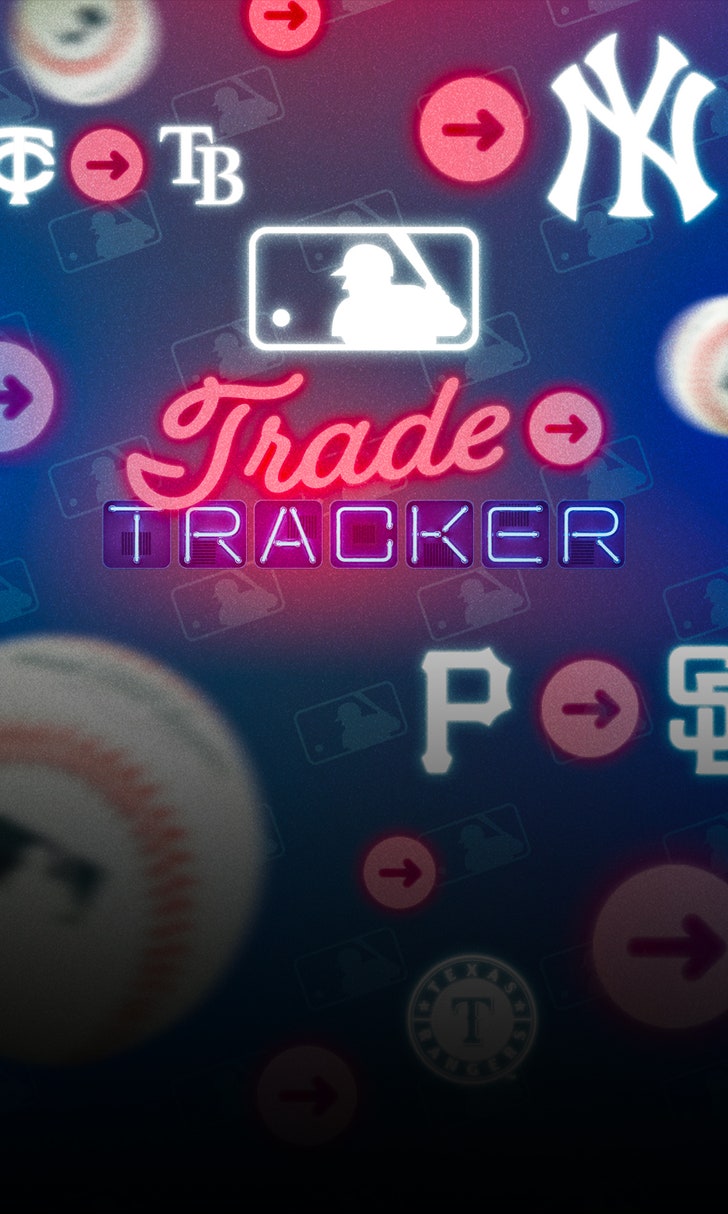 MLB Trade Tracker: Scherzer, Báez, Bryant, Kimbrel on the move at deadline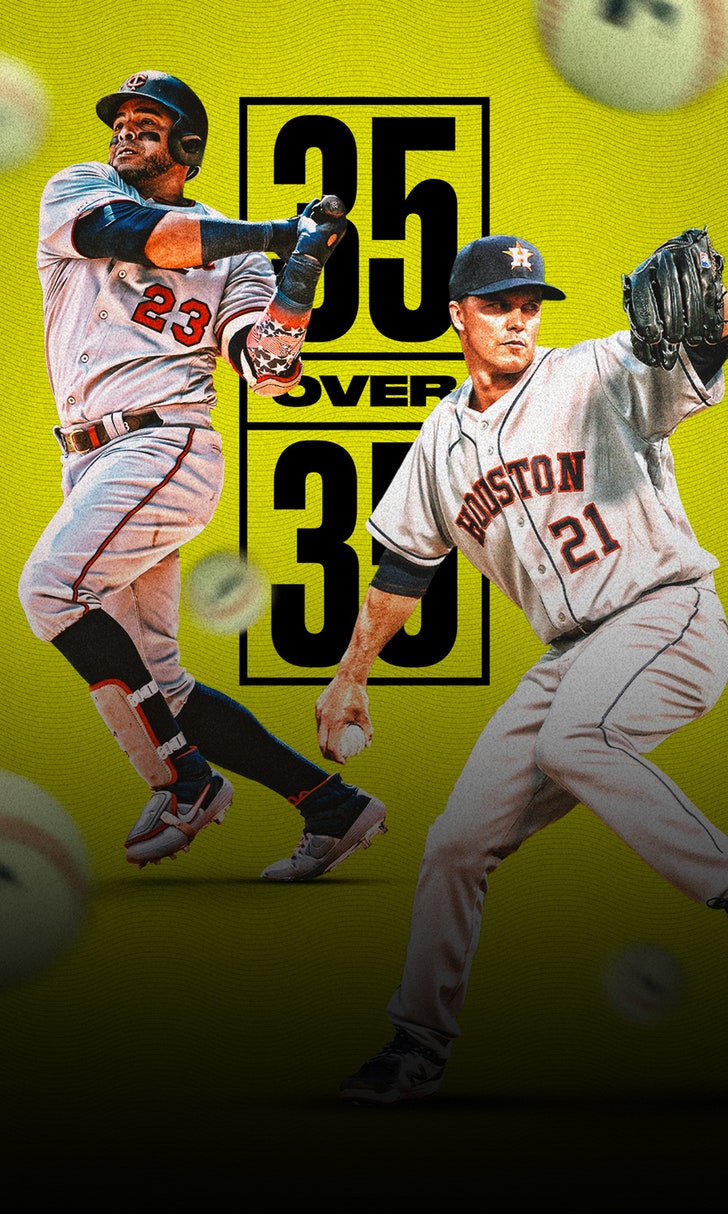 The top 35 Major League Baseball players over age 35