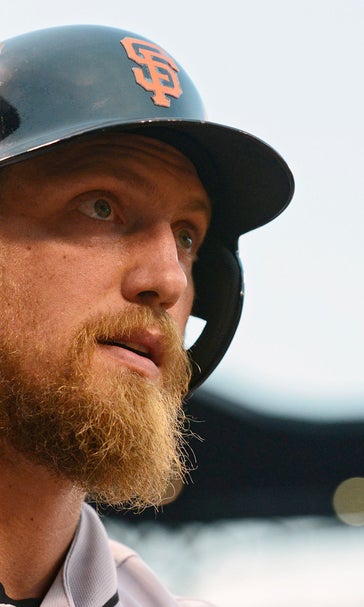 Giants outfielder Pence headed to DL with strained oblique
August 19, 2015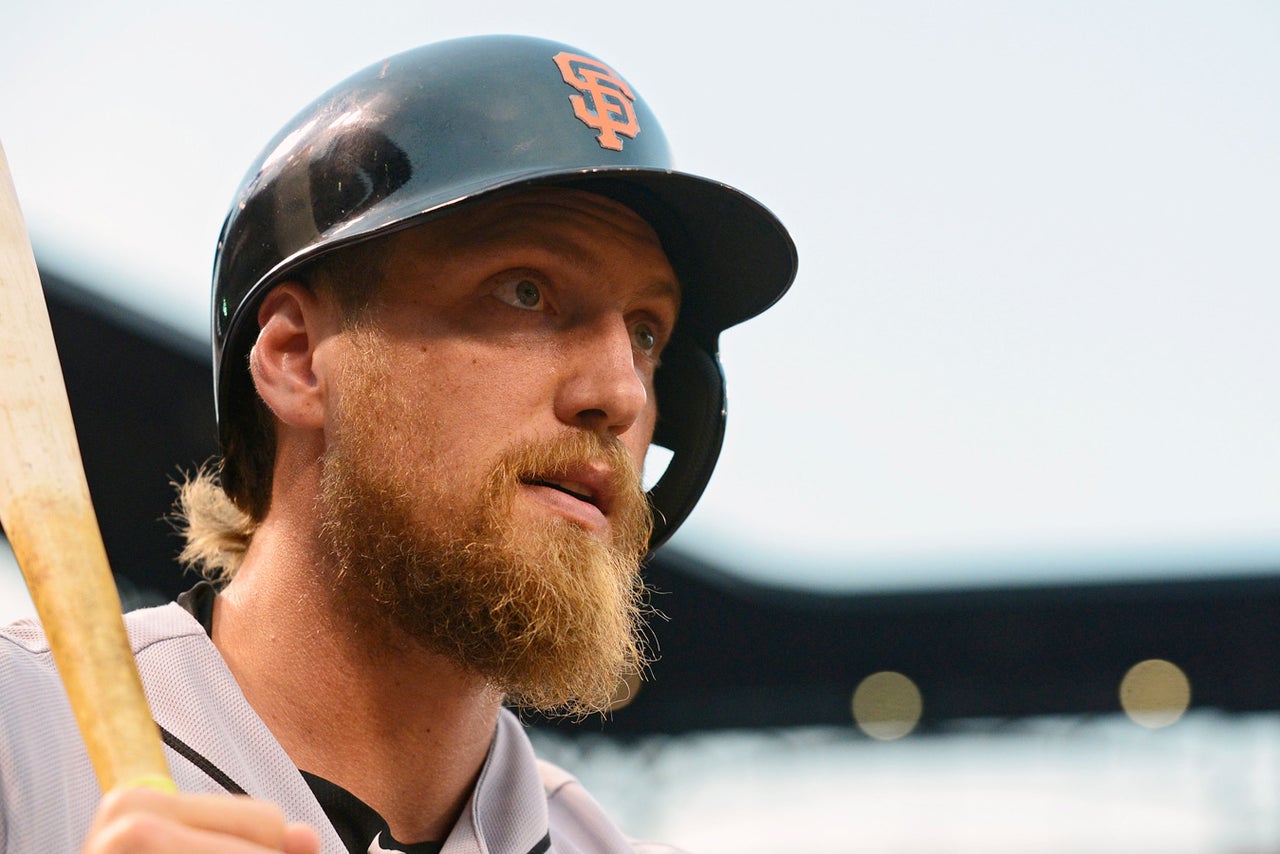 The San Francisco Giants will be without one of their best players as the pennant race reaches the homestretch.
Hunter Pence received on MRI on his left oblique on Tuesday after experiencing soreness in the area during Monday night's game, the results of which revealed that he has a moderate oblique strain.
The injury will cause Pence to be sidelined for at least a couple weeks as the Giants try to gain ground on the Dodgers in the race for the NL West pennant.
"It's a tough time of year to lose one of your best players," manager Bruce Bochy told CSNBayarea.com. "He's so inspiring and the energy he brings, it's obvious that's a tough one for us."
Pence has been no stranger to the disabled list this season.
After fracturing his left forearm on a hit-by-pitch in spring training that caused him to delay the start of his season by six weeks, the 32-year-old outfielder was again placed on the DL for tendinitis in his left wrist retroactive to June 3. He came off the DL on July 7.
CSN Bay Area reports that Pence told Bochy prior to Monday's game that he could use a day off but felt good enough to start. After putting on a show in batting practice, the skipper put Bochy in the lineup.
Even more agonizing for the Giants is that Pence suffered the injury on his last swing of the day.
"You have a choice with everything that happens. It's how you respond," Pence said. "I can't do anything with what happened, but I can respond. My choice is to respond."
(h/t CSN Bay Area)
---
---