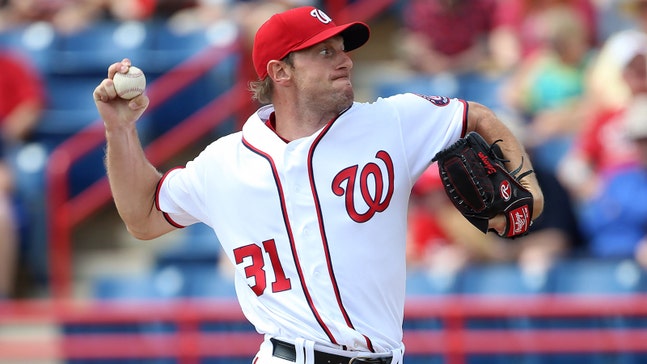 Dusty Baker names Nationals' opening day starter
Published
Mar. 13, 2016 1:47 p.m. ET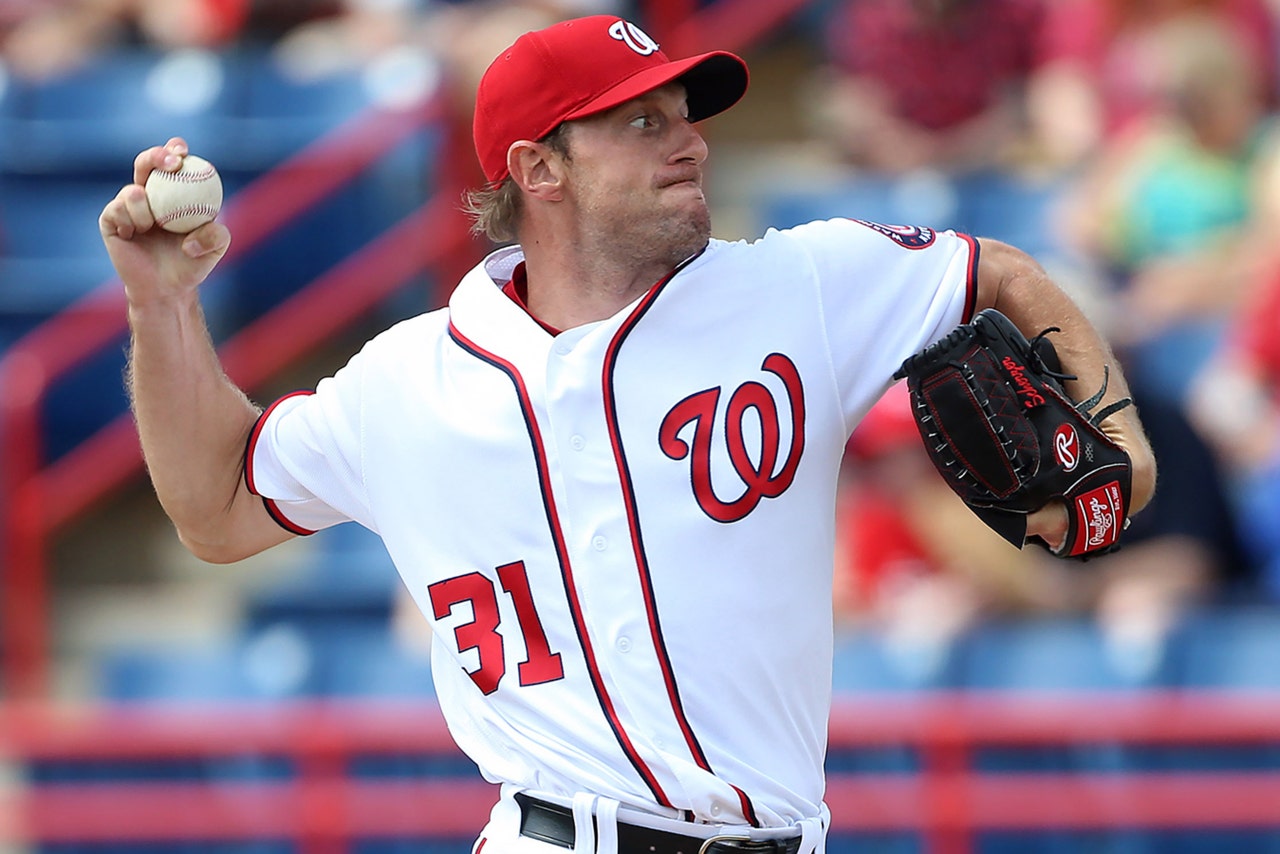 VIERA, Fla. (AP) Washington Nationals manager Dusty Baker confirmed the obvious Sunday: Max Scherzer will be the team's opening day starter April 4 in Atlanta.
''He was opening day before I got here,'' the Nationals first-year manager said.
It will be the second consecutive opening day start for Scherzer, who signed a seven-year, $210 million contract prior to last season. He went 14-12 with a 2.79 ERA in 2015.
Scherzer also became the sixth pitcher in major league history to throw two no-hitters in the same season. He no-hit the Pirates on June 20 and the Mets on Oct 4.
The 31-year-old right-hander was set to make his third spring training start against the St. Louis Cardinals on Sunday.
Baker said, ''He comes to pitch. Guys like playing behind him. I watched him on TV last year, every chance I got because I like watching baseball, and I like watching guys who have a chance to throw a no-hitter every time out.''
---
---