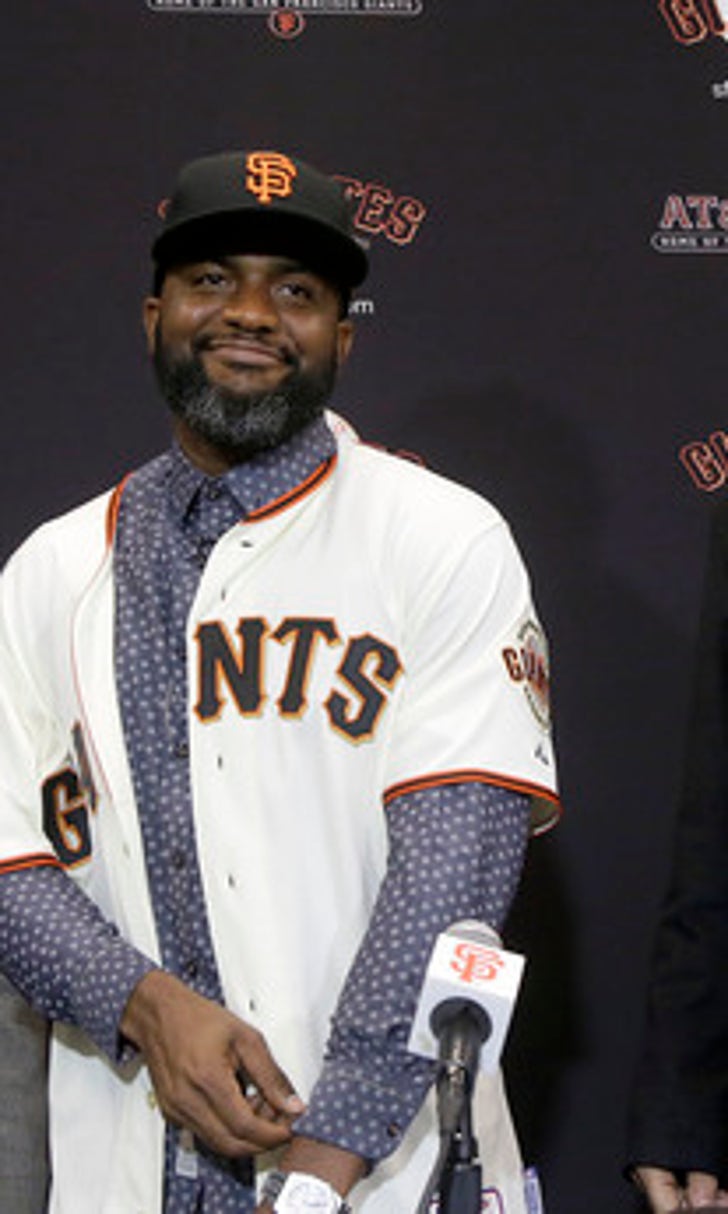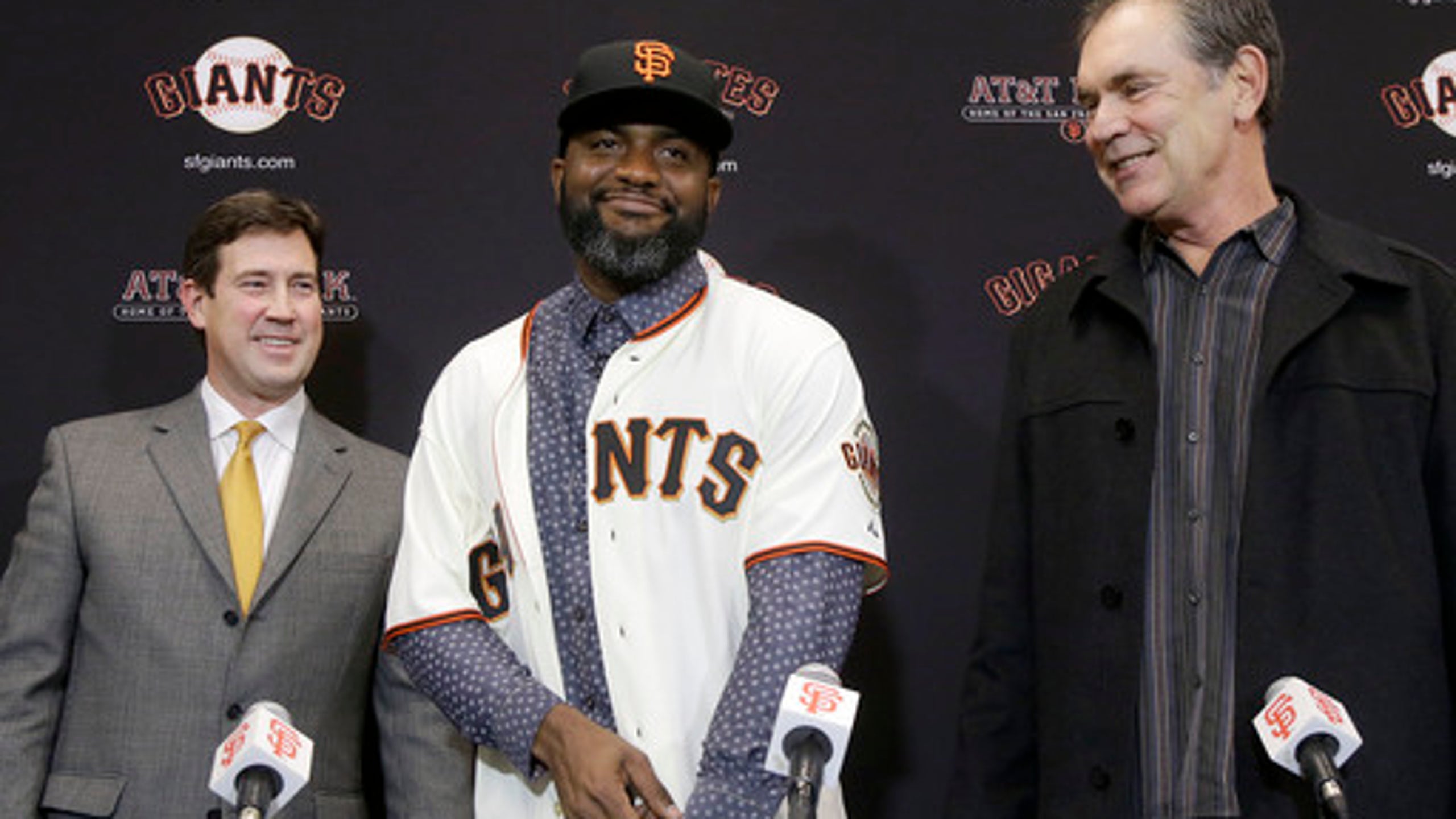 Denard Span fills holes at leadoff outfield for Giants
BY foxsports • January 8, 2016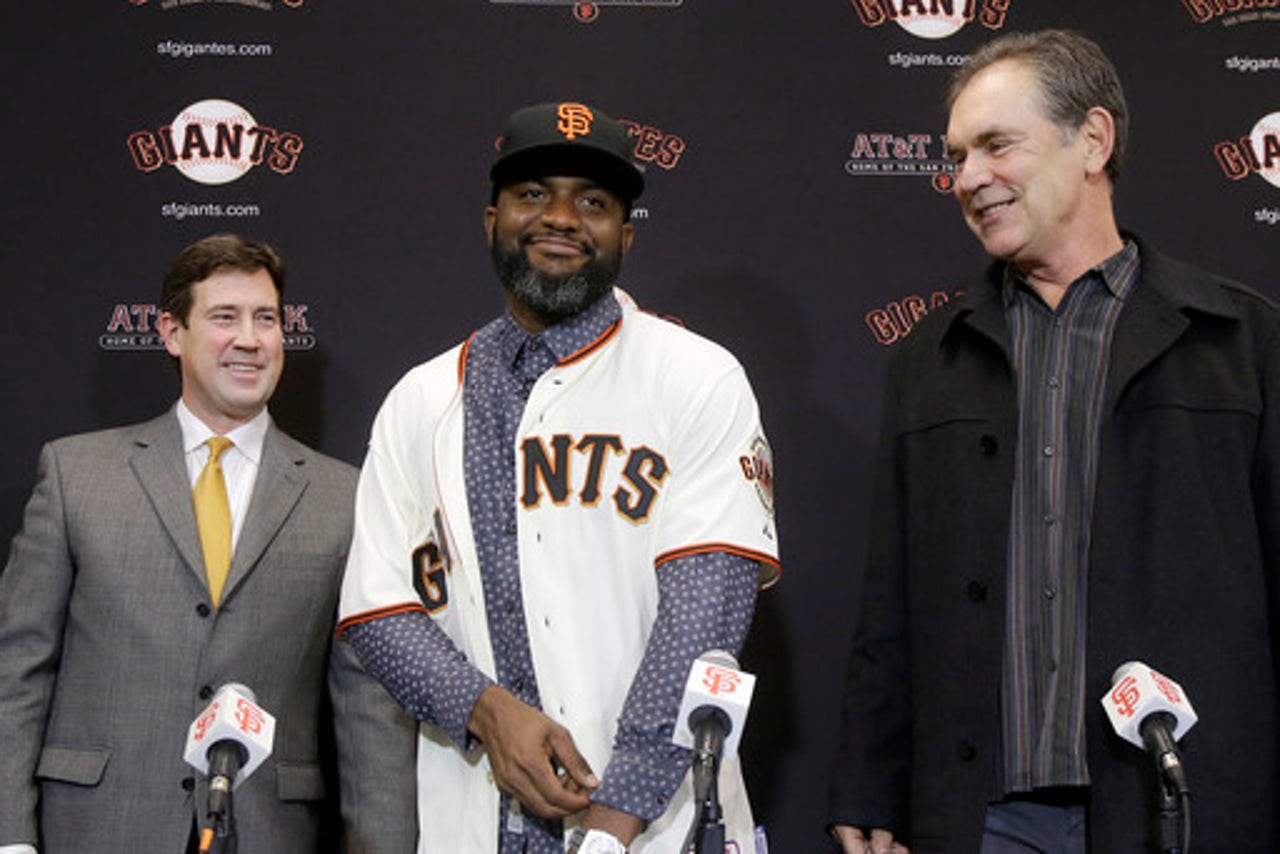 SAN FRANCISCO (AP) Denard Span is all-too-familiar with what the Giants are capable of accomplishing come October having lost in the Division Series to San Francisco in 2014.
So when Span had the chance to pick his team in free agency and saw that the Giants had major needs at the leadoff spot and in the outfield, he had a clear first choice.
After proving he had healed from hip surgery, Span signed a $31 million, three-year contract with the Giants this week with hopes he can be the missing piece that helps San Francisco continue its every-other-year title run by winning the World Series for the fourth time since 2010.
''I felt like it was a good fit with for me with this ballclub,'' Span said Friday at his introductory news conference. ''They already have a championship ballclub. I'm at the point in my career where I want to win.''
The feeling is mutual as adding Span was the final piece in a successful offseason for the Giants. General manager Bobby Evans had already fortified the rotation by committing $220 million to free agents Johnny Cueto and Jeff Samardzija and gave Gold Glove-winning shortstop Brandon Crawford a $75 million, six-year contract extension.
With catcher Buster Posey and second baseman Joe Panik already in the fold, manager Bruce Bochy has his strongest up-the-middle defense he has had and a roster with no glaring holes heading into spring training.
''I think Bobby has had a great offseason,'' Bochy said. ''We had some needs and I don't think we could have filled those needs better than we did this offseason. ... I couldn't ask for more. It's been a terrific offseason.''
Span, who will turn 32 next month, was the final key piece.
He batted .301 with five homers, 22 RBIs and a .365 on-base percentage in 61 games last season with Washington. He missed time with injuries to his back, left hip and right core but said he will be ready for the start of spring training and could play a game right now if needed.
In an eight-year big league career with Washington and Minnesota, Span has a .287 career average, with a .352 on-base percentage and .395 slugging percentage. He also has 152 career stolen bases and is a contact hitter who fits the Giants' style of play. Span has averaged 9.34 plate appearances per strikeout the last five seasons, which ranks as the fourth-best figure among big league outfielders.
''This does a lot of great things for us in terms of the deepening of our lineup,'' Evans said. ''He's been so successful in the leadoff role and plays outstanding defense. With the investments we've made this winter in pitching, it's important to back that pitching up with excellent defense.''
While Span is expected to start the season as San Francisco's center fielder, Bochy will wait to make any final decisions until talking to Angel Pagan, who could move to left field. Span is an elite fielder, ranking third among all outfielders since 2008 in putouts per nine innings (2.67).
Agent Scott Boras said 11 teams had interest in signing Span but felt the Giants were the best fit. Most teams had offered one-year deals, but Span wanted a longer contract and Boras focused most of that talk with San Francisco.
The Giants training staff worked Span out earlier this month to make sure he was healthy following hip surgery in September and then the deal was struck.
''I didn't think I'd be this far ahead,'' Span said. ''I've started to sprint. I feel almost better than I did before my surgery with my explosiveness.''
Span gets a $6 million signing bonus, payable in equal installments on Jan. 20 in 2017 and 2018. He will receive a $3 million salary this year and $9 million in each of the next two seasons, and there is a $12 million mutual option for 2019 a $4 million buyout.
His 2017 salary can escalate based on 2016 performance, with the salary rising $125,000 for 400 plate appearances and each additional 25 through 525, and $125,000 each for 90 and 100 games.
Span also has performance bonuses each year from 2017-19 that call for $250,000 each for those eight levels.
---
---