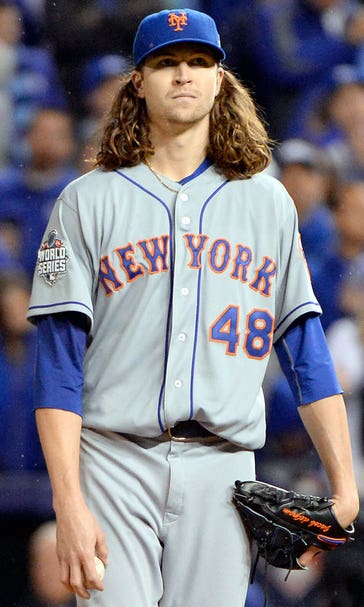 Collins refuses to make excuses for Mets' poor pitching in World Series
October 29, 2015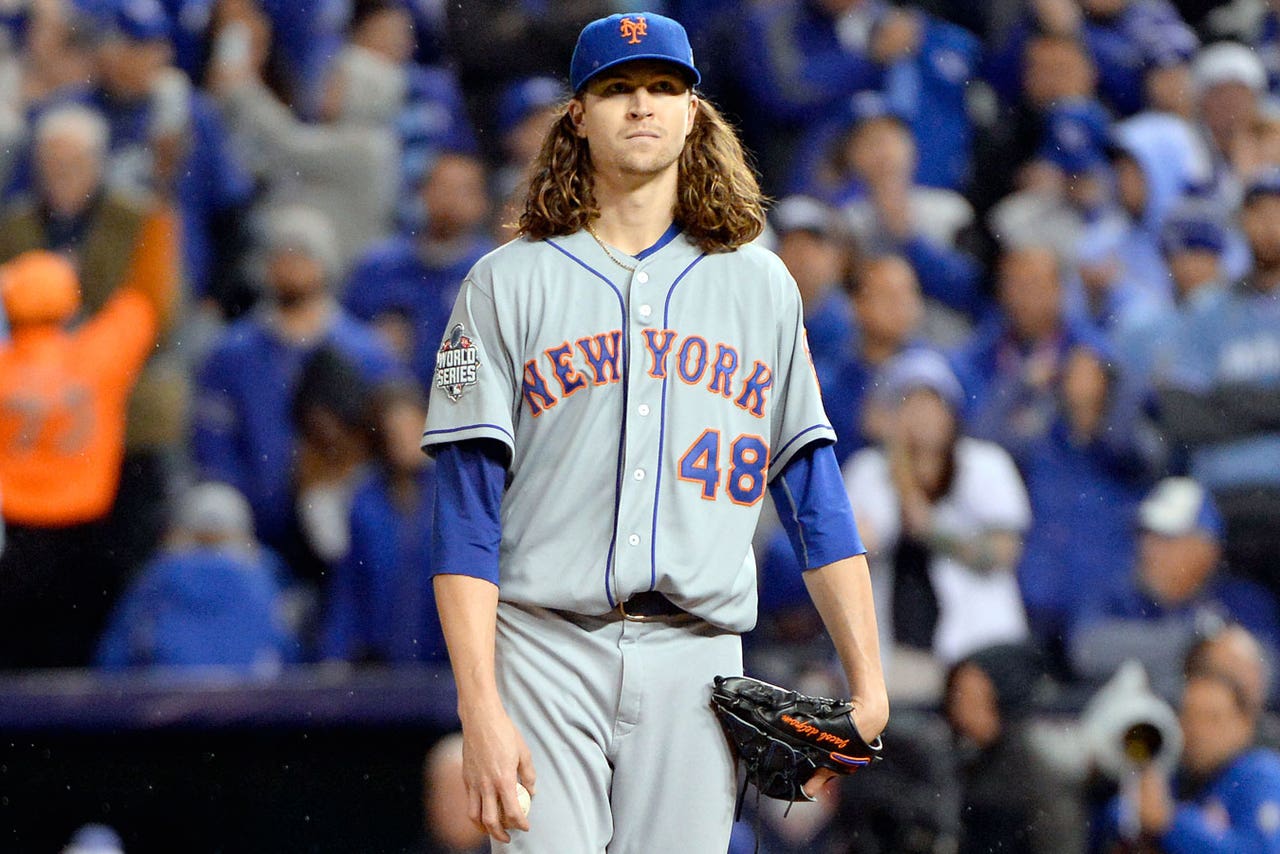 Following another disappointing performance from his pitching staff on Wednesday, New York Mets manager Terry Collins did little to soften the blows they've received over the past two days in Kansas City.
Touted as one the best young pitching staffs in baseball, Mets starters Matt Harvey and Jacob deGrom have produced subpar outings on the big stage in the World Series.
After Harvey gave up three earned runs, walked two and struck out two in six innings in Game 1, deGrom allowed four earned runs on three walks and two strikeouts in five innings in Wednesday night's Game 2.
Collins began to venture into dismissing the duo's shortcomings as late-season fatigue, but then stopped himself.
"I'm not going to sit here and say that. It's the World Series," Collins said. "We've got to make pitches and we're not making them."
Of course, it's not just that the Mets pitchers aren't executing. The Royals are one of the best fastball-hitting teams in the land and take a selfless approach of hitting for contact instead of power.
"They're really, really good," Collins said. "We gave Jake some extra rest and he came out and was looking good, and all of a sudden balls were in the middle of the plate. We can sit here and make excuses that, 'Hey, it's the workload; it's the days off; it's the youth on the big stage. I'm not going to say that.
"Look, the Royals have a good team. We've got to make better pitches and we've got to play better."
The Mets have now fallen down 0-2 in the World Series, and will rely upon rookie Noah Syndergaard to keep their title hopes alive in Game 3.
"We win because we ride our starting pitching," Collins said. "When they struggle, we're going to struggle, and that's what's happened."
---
---