Luke Voit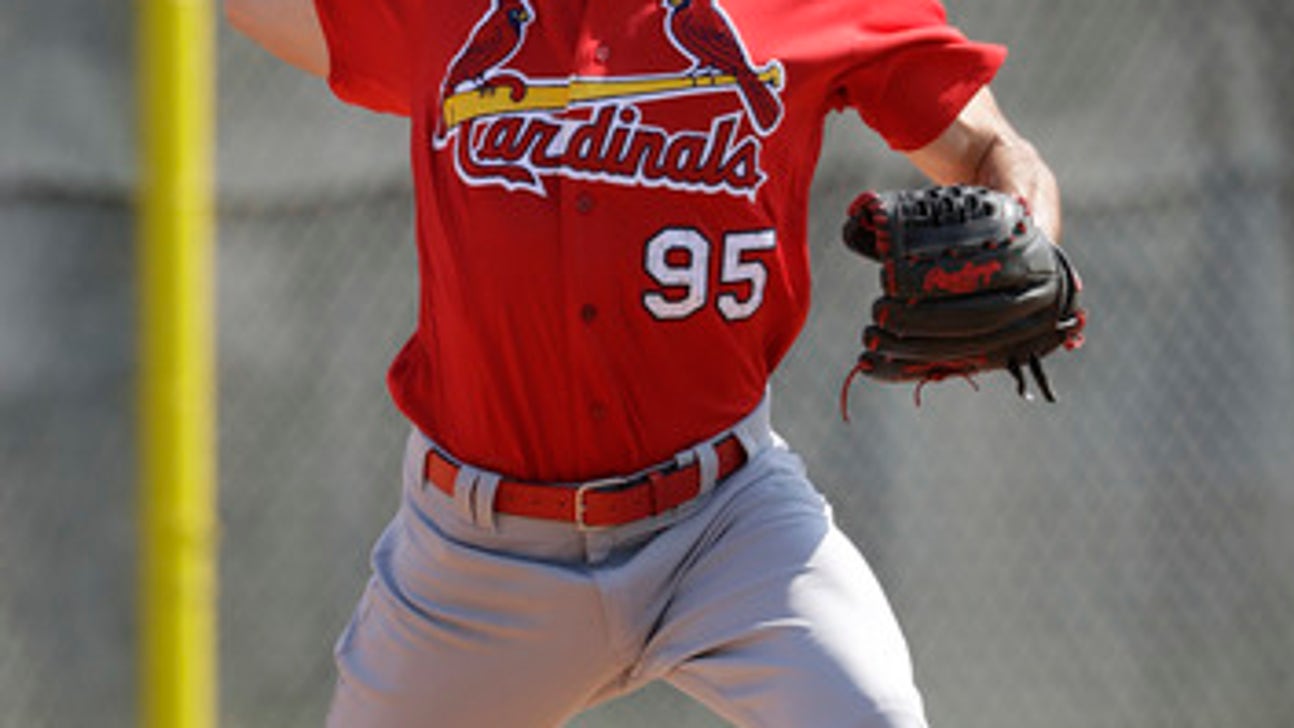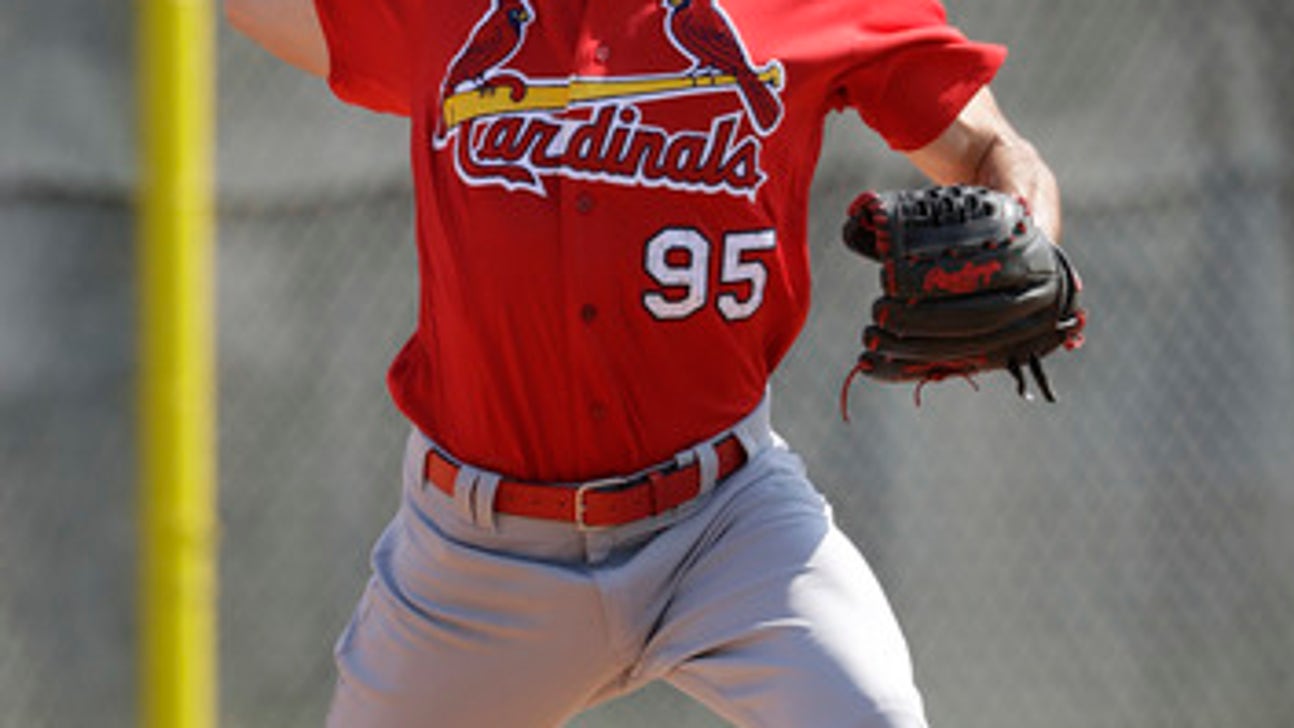 Luke Voit
Cardinals' Poncedeleon reaches majors after head injury
Updated
Mar. 5, 2020 12:41 a.m. ET
ST. LOUIS (AP) A little more than a year after a life-threatening brain injury, Daniel Poncedeleon is ready to make his major league debut.
The St. Louis Cardinals bought the 26-year-old right-hander's contract from Triple-A Memphis on Monday before they opened a three-game series against the San Diego Padres.
''I was pretty speechless when I first heard about it,'' Poncedeleon said. ''I didn't believe it. I thought (Memphis manager) Stubby (Clapp) was playing a little joke on me. I was called into the office and they told me. My wife (Jennifer) was waiting outside the door and the first person I called was my dad (Ramon Poncedeleon).''
Poncedeleon was 5-2 with a Pacific Coast League-leading 2.41 ERA in 12 games (11 starts) for Memphis this season, winning each of his last four decisions. The 6-foot-3, 205-pound California native is tied for second among PCL pitchers with his 71 strikeouts in 59 2/3 innings.
The promotion comes 13 months since a line drive struck Poncedeleon in the right temple, fracturing his skill during a game against the Iowa Cubs on May 9, 2017. Poncedeleon underwent an emergency craniotomy to fix an epidural hematoma, which is bleeding from his brain. He then went through weeks of rehab and endured three months of inactivity as he recovered.
When Poncedeleon returned to playing this spring, he wore a carbon fiber insert under his hat to prevent another injury. It's a bit cumbersome but necessary.
''You get used to it,'' he said.
Poncedeleon knows the injury, which could have ended his career, remains a big topic for everyone.
''That's long gone for me,'' he said. ''I was hoping everyone would forget about it and notice me as pitcher and not a guy who got hit in the head. The dent will always be there. But it's not going to define me.''
John Mozeliak, the Cardinals' president of baseball operations, is pleased about the happy ending to Poncedeleon's story.
''I think a year ago he was still in the ICU and obviously dealing with a very scary injury so the story is amazing,'' Mozeliak said. ''We couldn't be more excited for him. That's just true perseverance. He's worked extremely hard to get back to where he is and given some of the ups and downs of our bullpen it was a unique opportunity for us to give him this chance, so hopefully he makes the most of it and hopefully also helps our bullpen.''
Poncedeleon appeared in just six games for Memphis last season, missing the remainder of the season after the injury in the game at Des Moines. The former 2014 draft selection (ninth round, 285th player overall) was the recipient of the Bob Badman ''Physical Comeback Award'' from the St. Louis Chapter of the Baseball Writers Association of America at their January awards dinner.
''It's been a long road back but it's taught me a lot,'' Poncedeleon said. ''It helped me grow up a bit. There was never a doubt I'd come back. I have faith and confidence in myself.''
Besides his wife and son, Casen, his mother-in-law and her sister, his father and his uncle will be in attendance.
''I'm very excited to be here,'' Poncedeleon said. ''I'm ready to go.
He said he going to change his last name to three words: Ponce de Leon.
''People mess up my name all the time,'' he said. ''People think my first name is Ponce. For convenience, my parents put it all one word. I want to be who I really am, which is three words.''
The Cardinals also announced that first baseman Luke Voit was optioned to the Redbirds following Sunday's game.
Voit has appeared in five games for the Cardinals this season, going 2 for 4 with one home run and three RBIs. His pinch-hit homer on June 7 against Miami was the Cardinals' first pinch-homer this season.
With his first game appearance, Poncedeleon will become the fifth player to make his MLB debut for the Cardinals this season, joining Jordan Hicks, Yairo Munoz, Tyler O'Neill and Austin Gomber.
NOTES: The Cardinals signed first-round draft pick Nolan Gorman, a left-handed-hitting third baseman selected 19th overall last week out of Sandra Day O'Connor High School in Phoenix. The 18-year-old Gorman, who passed up a college commitment to Arizona, will start his professional career at Johnson City, the organization's rookie-level affiliate in the Appalachian League. Gorman was at Busch Stadium on Monday to sign his contract and meet St. Louis players, coaches and front office staff. He worked out with the team and took batting practice.
---
More AP baseball: https://apnews.com/tag/MLBbaseball
---
---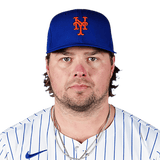 Get more from Luke Voit
Follow your favorites to get information about games, news and more
---