Champions Tour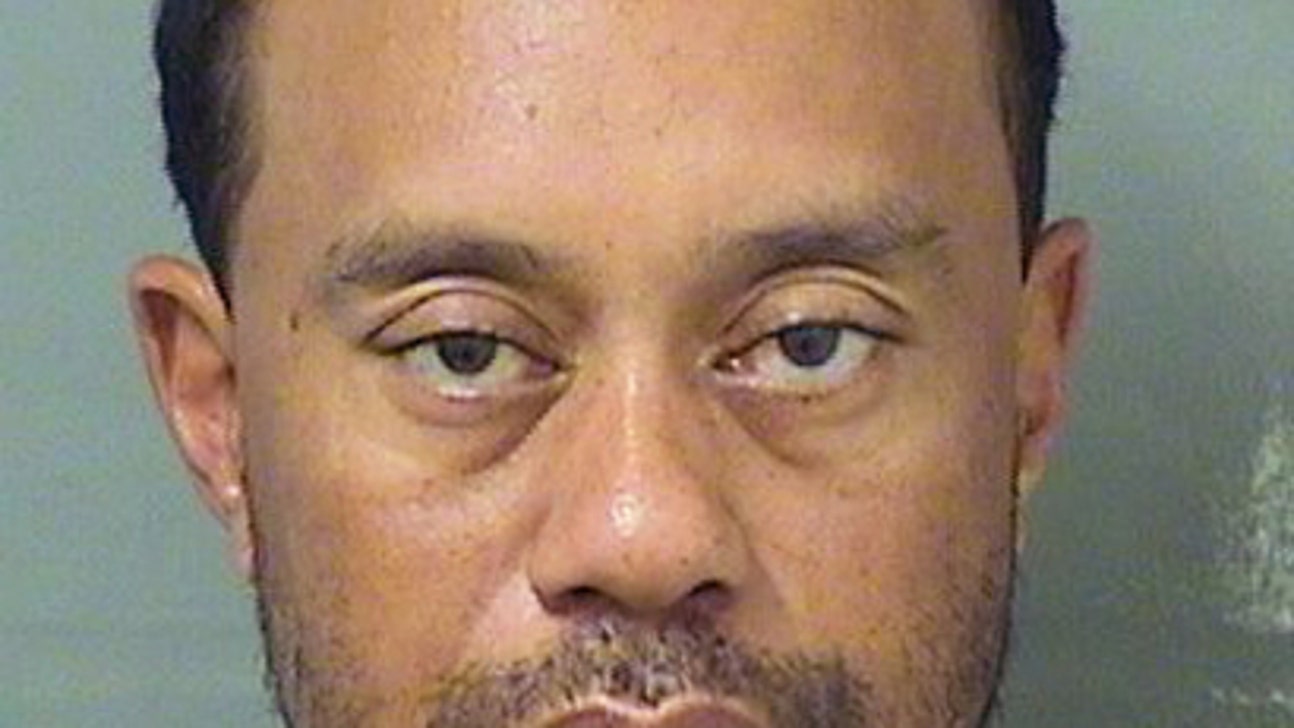 Champions Tour
Woods found asleep at the wheel, no alcohol in his system
Updated
Mar. 4, 2020 11:37 p.m. ET

More disturbing images of Tiger Woods emerged Tuesday in the black-and-white details of police reports, depicting him sound asleep behind the wheel of a car parked awkwardly on the side of a six-lane Florida road with two flat tires, the engine still running and a blinker flashing.
When a police officer woke him, Woods was so disoriented that he initially said he had just returned from playing golf in Los Angeles. Then, he said he didn't know where he was or how far away he was from his home in Jupiter Island.
He kept falling back asleep.
Eventually, he failed a sobriety test so badly that at one point officers moved toward him to ensure he didn't fall over.
There was no evidence of alcohol, however, confirming what Woods said Monday night when he issued a statement saying he had had an ''unexpected reaction'' to prescription medicine. Jupiter police said he took a breath test that showed no alcohol in his system. He later agreed to a urine test.
Still to come is potential video evidence from dashcam footage showing his arrest on suspicion of DUI in the morning darkness of Memorial Day.
An affidavit and an incident report from the four officers at the scene were released a day after Woods spent nearly four hours in the Palm Beach County jail. His mug shot from the jail - showing lifeless eyes and scraggly facial hair - provided a stark illustration of how much Woods' mystique has been shattered since a decade of domination that golf had never seen.
It left players on the PGA Tour hopeful for better times, and not just on the golf course.
''I feel bad for Tiger,'' Jack Nicklaus said. ''Tiger is a friend. He's been great for the game of golf, and I think he needs all our help. And we wish him well. ... I hope he gets out of it and I hope he plays golf again. He needs a lot of support from a lot of people, and I'll be one of them.''
Woods remains a favorite among players young and old. When he was an assistant captain at the Ryder Cup last September, the American team presented him a red shirt that said, ''Make Tiger Great Again.''
''I'm concerned about him,'' said Steve Stricker, the Presidents Cup captain who chose Woods as one of his assistants. He said he exchanged texts with Woods on Monday and that Woods told him no alcohol was involved.
''Whether this is just a misunderstanding ... or if he had some medication problems, a mixture of some - I really don't know,'' Stricker said. ''And I'm always the guy to give the benefit of the doubt, and we're just going to have to wait and see. But I'm pulling for him. I'm hoping that he gets things turned around and back out there playing well again.''
Woods has not competed in four months, and he had fusion surgery on his lower back last month - his fourth back surgery in three years - that will keep him off the PGA Tour for at least the rest of the season.
He told police he had taken several prescriptions. The affidavit listed four medications, including Vicodin, that Woods reported taking.
Vicodin is an opioid pain medication. The other three drugs appear to be misspelled. One is similar in spelling to Solax (a muscle relaxer) or Solox (for acid reflux). Another is similar in spelling to Etorix, a painkiller not currently approved in the United States.
Painkillers are generally prescribed after such surgeries, and many carry warnings to avoid driving while taking them. Other medicines, including over-the-counter allergy medicine or anti-anxiety medicines, can also cause drowsiness and include warnings about driving.
The FDA warning for Vicodin says it ''may impair the mental and/or physical abilities required for the performance of potentially hazardous tasks such as driving a car or operating machinery; patients should be cautioned accordingly.''
According to the incident report, police spotted Woods' black Mercedes on Military Trail at 2:03 a.m. Monday, parked on the side of the road and partially blocking the right lane and bicycle lane. Along with right blinker flashing, the brake lights were still on.
The officer said Woods was asleep at the wheel, with a phone in his lap and his hands resting on his legs, and he only slightly opened his eyes when the officer shined his flashlight through the window.
''It should be noted that Woods was asleep at the wheel and had to be woken up,'' the affidavit said. ''Woods had extremely slow and slurred speech.''
In the incident report, police described fresh damage to the driver's side of the car - both tires were flat, along with minor damage to the rims. There also was minor damage to the front driver's side bumper and rear bumper, and the passenger rear tail light appeared to be out.
The first backup officer to arrive wrote in his report that Woods was swaying upon getting out of the car. Woods tried to tie his shoes by placing his foot on the grill of the cruiser and nearly lost his balance, and eventually he just took them off.
After failing all the roadside sobriety tests, Woods was handcuffed and taken to jail. He was released later on his own recognizance.
Woods is scheduled to be arraigned July 5 in Palm Beach County on the DUI charge. Police also cited him for improper parking. He was alone in the car.
Woods has 79 career victories on the PGA Tour, second only to Sam Snead. He has won 14 majors, the last one the U.S. Open in 2008 at Torrey Pines just one week before his fourth knee surgery, which sidelined him for nearly nine months.
Woods, who had been No. 1 longer than any other golfer, has not been a factor since his last victory in August 2013 as he battled through back surgeries from a week before the 2014 Masters until his most recent fusion surgery on his lower back.
---
Associated Press writer Jennifer Kay in Miami and AP Sports Writer Genaro Armas in Madison, Wisconsin, contributed to this report.
---
---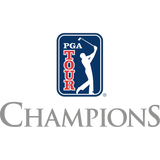 Get more from Champions Tour
Follow your favorites to get information about games, news and more
---