PGA Tour
PGA Tour
What the leaders need to do on Sunday to win the U.S. Open
Published
Jun. 19, 2016 9:45 a.m. ET

OAKMONT, Pa. -- Well, we made it! Mother Nature tried her best to delay this final round to Monday, but the USGA and the Oakmont Country Club staff did everything in their power to get this championship back on schedule, and we finally have a final round set to complete just when we thought it would.
Rory McIlroy, Phil Mickelson, Justin Rose, Rickie Fowler and Hideki Matsuyama might not be around for the final round, but that doesn't mean the potential for fireworks is gone. So what do the leaders need to pull off over the final 18 holes to walk away a U.S. Open champion? We break down what needs to happen.
Jason Day, +1, 8 shots back -- For any of the guys in Day's position or worse, it's more on what the leader does than what they do, but the No. 1 player in the world obviously has the firepower to go low, and he looked well on his way in the third round when he got to 4-under through his first five holes. Day has improved his greens in regulation percentage every round, the key to Oakmont, and he will need to continue that trend if he wants to make a historic run this Sunday.
Johnny Miller started the final round in 1973 at Oakmont six strokes behind, hit every green in regulation on his way to that record-setting 63, and Day will need to do something as special to have a chance.
The one thing that has seemed to bug Day is the 6-8 footers for birdie this week. If he can get those to go in with confidence, and early, he might be on to something.
Sergio Garcia, E, 7 shots back -- For Sergio, it's always about the putter, and while he hasn't been able to get the putts to drop since his sixth hole on Saturday, he isn't exactly hitting bad putts. Sergio has to stay positive on the greens and keep hitting the putts firmly, knowing he not only can't afford to drop a shot, but will need six or seven birdies to have any chance at all. Also, Garcia has to get off to a quick start, bucking the trend of making sloppy bogeys on the opening holes at Oakmont.
Branden Grace, -1, 6 shots back -- Grace found something with his swing before the third round, and it showed. The South African hit 15 greens in regulation and coupled that with a hot putter, making six birdies over his final 13 holes. Grace has played the par-3s 4-under this week without a single bogey, a testament to his iron play, so if he can straighten up the driver (he's hitting just 55 percent of the fairways), he will have plenty of legit birdie looks, and then it will simply be if he can convert them or not.
Daniel Summerhays, -2, 5 shots back -- Keep up his recent run at the U.S. Open, which includes five of his last seven rounds at this championship of par or better, including a 65 in his second round that he told us was the best round he's ever played.
Summerhays rode a hot putter in round two, and will need to stay aggressive with that club in particular to have a chance. The good news for Summerhays is he's the one guy nobody is really looking at amongst the top-10, so if he can sneak his way around Oakmont and turn in 32 or 33, things will start to get interesting, especially considering he has played the second nine at Oakmont in 6-under this week.
Lee Westwood, -2, 5 shots back -- He's putting great, so he just needs to hit the ball like he normally does. Westwood hit 10 greens in regulation the first round, just eight in the second, and was 13-of-18 on Saturday. Of all the guys on this leaderboard, Westwood has the most experience in this position, so if he starts striking the ball like he's capable of, watch out.
Dustin Johnson, -3, 4 shots back -- Make. Some. Putts. Dustin hit 16 greens in the opening round and needed 32 putts. He hit 15 greens in the second round and needed 33 putts. He's giving himself chance after chance but cannot convert them. Most of the putts seem to be missing short and to his right, so maybe a bit firmer would be beneficial to Dustin on Sunday, a tough game plan considering how quick Oakmont's greens will be later this afternoon but a necessary one.
Also, Dustin has to take advantage of his length. He's made just one birdie all week on the par-5s, and has yet to birdie the short but daunting par-4 17th. These are holes that seemed made for a guy like DJ, and to make up ground he's going to have to attack them and get his birdies on those holes in particular.
Andrew Landry, -3, 4 shots back -- The outlier of this U.S. Open Championship, Landry continues to quiet the doubters with his moxie and ability to close. Landry's lowest round ever on the PGA Tour happened in the first round, and each time he's let it slip away, he's bounced back, and done it emphatically.
Landry told his dad before the U.S. Open even began that he was going to win, and now he finds himself in the final pairing with a legit shot at becoming the most surprising major winner in the history of the game.
His numbers are staggering when you look at the way he's played, but he has missed shots in spots you just can't miss them, and he can't afford to do that on Sunday. Landry doesn't exactly have history on his side (the last U.S. Open champion to win in his first major championship start happened back in 1913), but he doesn't care, and of all the people at Oakmont, Landry might be the one guy that actually believes in Landry, huge for his confidence and his chances.
The key for Landry is to get off to a better start than he has the last two rounds. In round two he was 4-over through eight holes. On the restart Sunday morning of the third round he made two consecutive bogeys. A quick start would go a long way considering how he has closed all three of his rounds. Also, if Landry can get to the final two holes with a chance, watch out, because he has played the 17th and 18th a combined 5-under par this week, making five birdies and just one par.
Shane Lowry, -7, leader by four -- If he continues to hit the ball like he did in the third round it will be curtains for the rest of the field. Lowry hit 86 percent of the fairways, 78 percent of the greens, and needed just 27 putts, one of the best rounds of his life and one that gave him a lead that basically is all on him come the final 18.
Lowry mentioned he has been waiting for this moment for six months, but really, he's been waiting for it his whole life, and he can focus on golfing his ball and not leading a major championship by four shots, it's his to lose.
---
---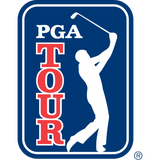 Get more from PGA Tour
Follow your favorites to get information about games, news and more
---