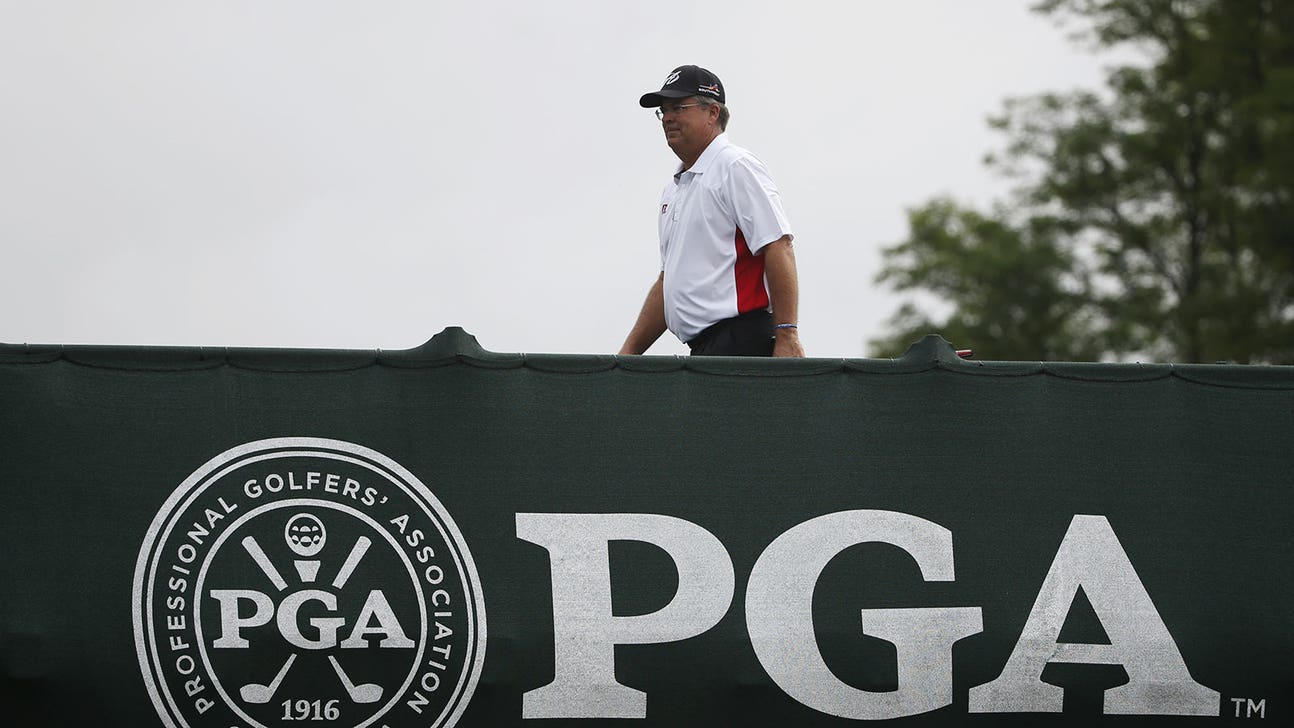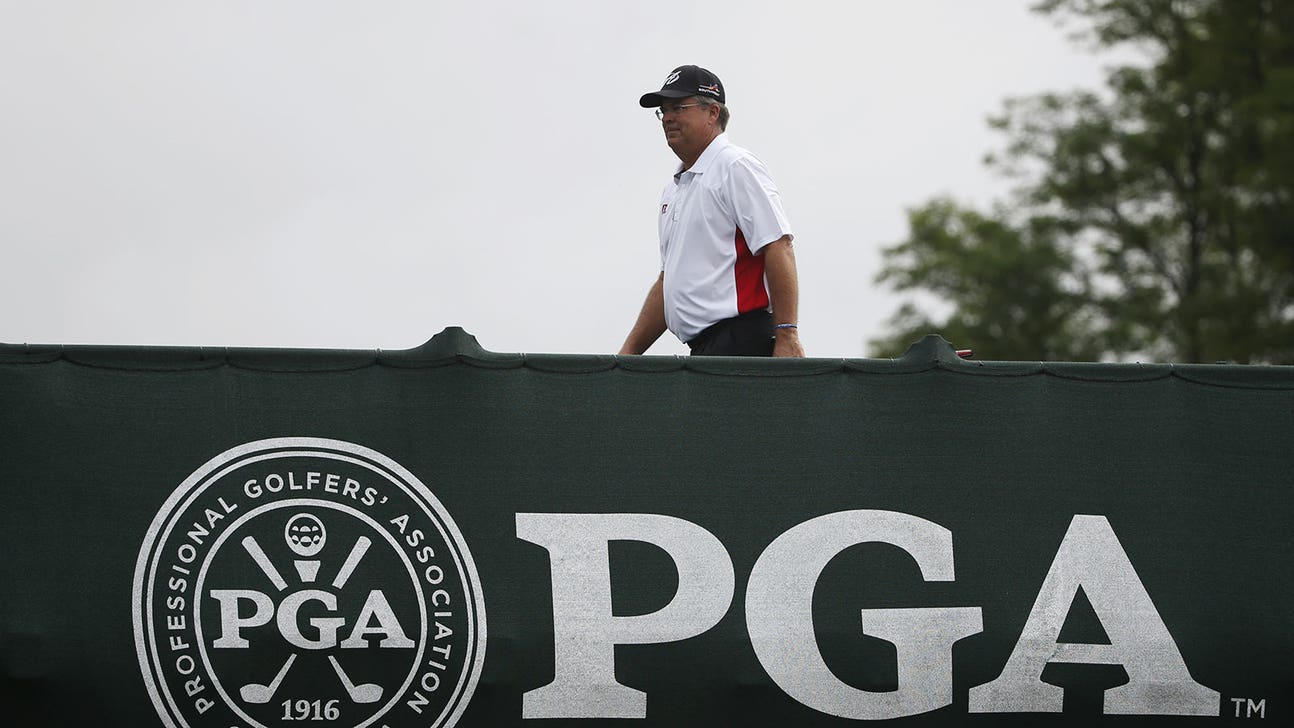 Valhalla galleries make Kenny Perry's 54th birthday one to cherish
Published
Aug. 10, 2014 11:43 p.m. ET

For Kenny Perry, it was quite a party.
When he arrived at Valhalla Golf Club, there was a banner laid out on a table in the clubhouse for everyone to sign.
''HAPPY BIRTHDAY, KP,'' it said.
Then Perry, who turned 54 on Sunday, shot his best round of the week, a 3-under-par 68 that left him a respectable 10 shots behind winner Rory McIlroy in a tie for 27th place.
''I've never heard `Happy Birthday' sung so many times,'' said Perry, a native Kentuckian and big crowd favorite all week. ''Every hole. Poor Luke (Donald, his playing partner) was like, `Did you tweet out that it was your birthday today or how did everybody know?' It was funny. It was pretty special. I had huge galleries. A pretty neat way to go out.''
Perry, who lost the PGA Championship in a playoff the first time it was held at Valhalla in 1996, received a special invitation into the tournament from the PGA of America.
That was only appropriate, given his long ties to the club. In addition to his bitter defeat, he experienced the joy of being on the last U.S. team to win the Ryder Cup, also at Valhalla in 2008.
''I kind of imagined it like this, but it was pretty special,'' Perry said. ''It reminded me a lot of the Ryder Cup, the enthusiasm, the people that they had, the cheers and the love. I had a lot of friends and family, very similar scenarios. It was pretty much what I imagined it was going to be. I pretty much enjoyed it.''
At the par-5 18th hole, where Perry infamously made bogey to fall into a playoff with Mark Brooks in 1996, he closed out with a birdie.
The significance was not lost on him.
''I hit the same drive I hit in the `96 PGA -- dead left,'' Perry said. ''At least I could get it back in the fairway. Then I had 215 (yards), and I hit the prettiest little 4-iron hybrid I've hit all week. Hit it stoney. I could have used that 20-something years ago. That would have made my life a big game changer.''
Austrian tumbles
Bernd Wiesberger had never played in the final group of a major.
His inexperience on the big stage showed Sunday as the 28-year-old Austrian played alongside McIlroy.
Wiesberger struggled to a 3-over 74, by far his worst round of the week and nine shots higher than a 65 on Saturday that propelled him into the unlikely position of contender.
After a bogey-free third round, he made three bogeys without a single birdie.
Wiesberger hit only seven fairways off the tee, reached only 10 of 18 greens in regulation, and needed 31 putts to get around the course. All were by far his worst stats of the week.
He wound up seven shots behind McIlroy in a tie for 15th place with a 9-under 275.
Steady Furyk
Jim Furyk had another strong performance in the PGA Championship, shooting three rounds in the 60s.
Unfortunately, a 72 on Saturday cost him a chance to contend for his second major title.
A year after a runner-up finish at Oak Hill, Furyk was four shots behind the winner in a tie for fifth at 12-under 272. He closed with his second 66 of the week, to go along with a 68.
''A 1-over round ended up biting me,'' Furyk said.
He was in the mix at Valhalla, even though it's not exactly favorable for someone who will never be confused with game's longest hitters.
''It's a bomber's paradise,'' he said. ''You look at the guys up there high in the lead, most of them are really long hitters. I really felt I got a lot out of my game this week.''
Big Easy
Ernie Els had no reason to believe Sunday would be his lowest score of the year. He hit his drive on the second hole in a driving rain, left into the thick rough, and still had 232 yards to the green. Play was stopped because the downpour that created tiny rivers in the fairways and small pools on the greens.
Good news? Maybe if there had been an evacuation van to bring in Els and caddie Colin Byrne.
''I guess the vans couldn't get back to where we were, so it was quite a walk back,'' Els said. ''First time ever I have seen Colin upset.''
There were nothing but smiles the rest of the way.
Els saved par with an 18-foot putt, and then ran off four straight birdies. After his momentum slowed when he failed to birdie the par-5 seventh and the par-3 eighth, Els set a target of making birdie on half of the 10 holes remaining. He didn't quite get there, but it was the best he felt all year.
The Big Easy wound up with a 65 and tied for seventh at 11-under 273, five shots behind winner Rory McIlroy. It was his best finish in a major since he tied for fourth in the 2013 U.S. Open at Merion.
''It could have been something real special,'' Els said. ''I'm still quite pleased with that from where I have been all season long.''
Divots
* Charl Schwartzel finished with a birdie on the par-5 18th, though not the way he had planned. He hit his tee shot into the water, took a drop and hit 5-wood from 247 yards to an elevated green to about 10 feet. ''Probably one of the better birdies I've made in my golfing career,'' he said. Schwartzel had a 66.
* Spain's Rafael Cabrera-Bello closed with an 80, the worst round of the day by two strokes. He finished last among players making the cut with a 10-over 294.
* McIlroy went 0 for 2 on saves from the sand, but came up big during the award ceremony. PGA of America President Ted Bishop botched the handoff of the Wanamaker Trophy, but McIlroy caught the top before it hit the ground. Nice save, indeed.
---