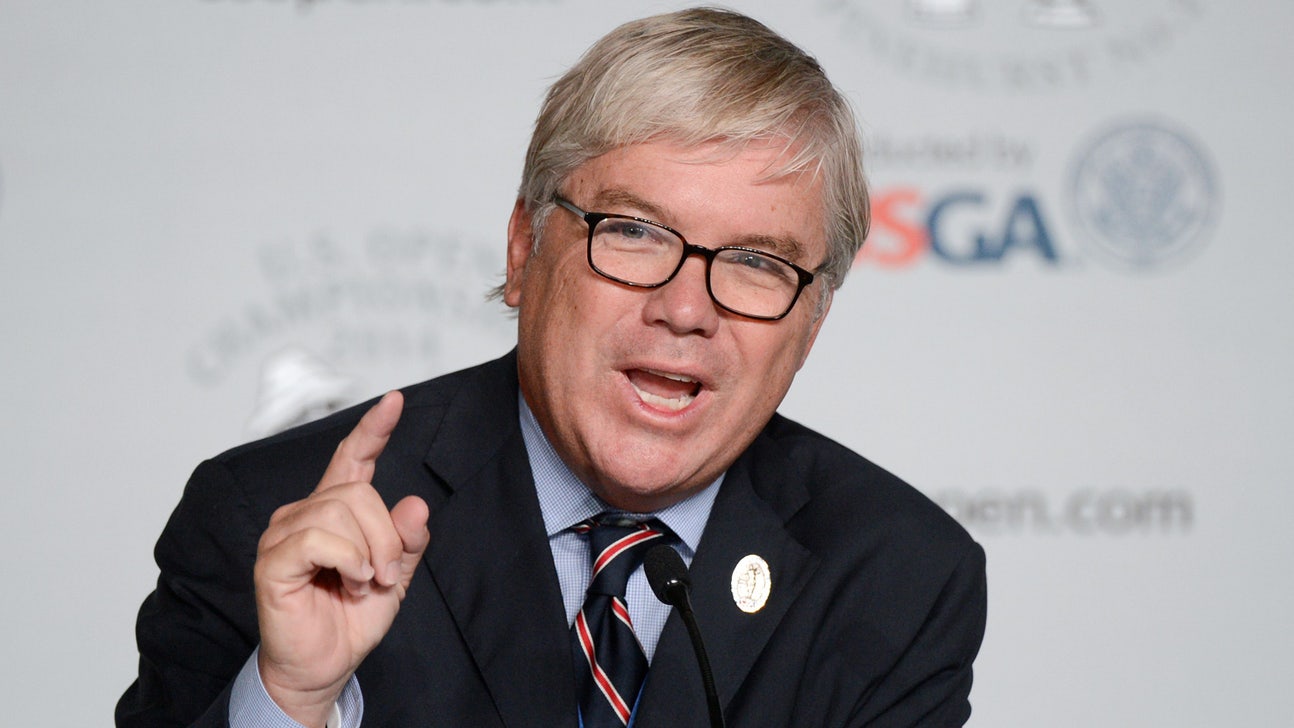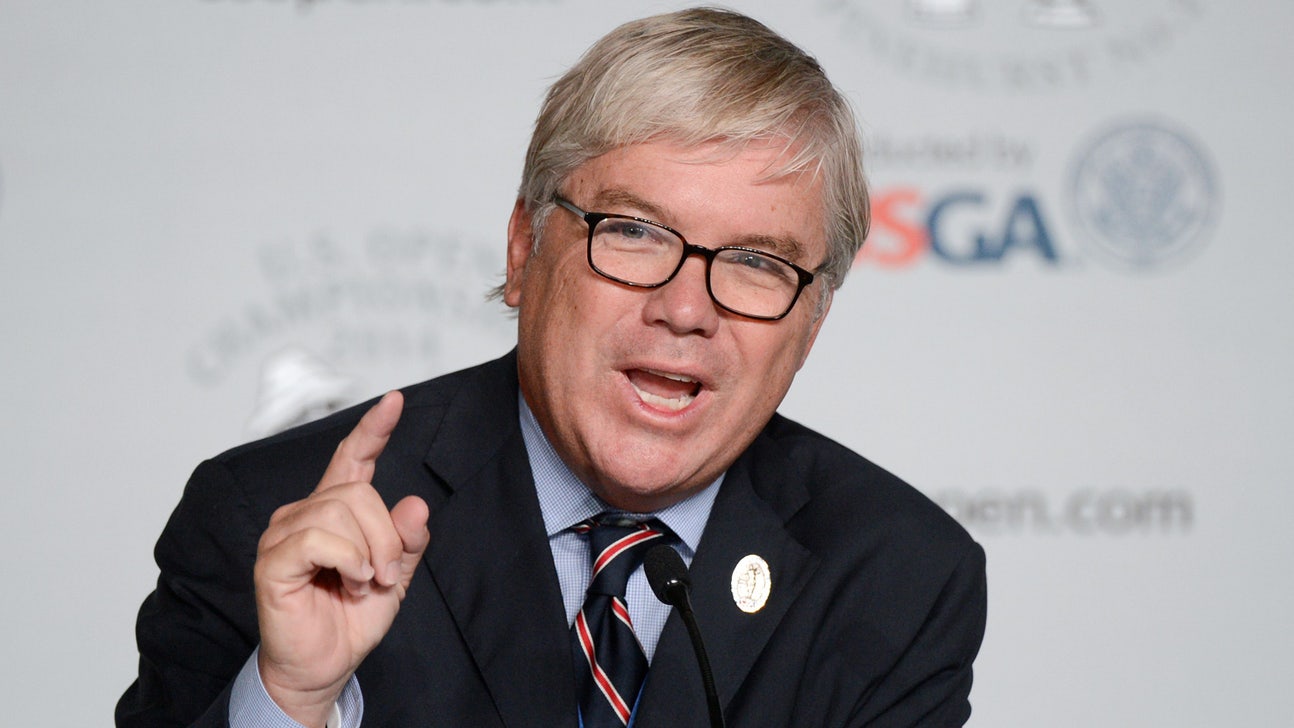 USGA announces launch of U.S. Senior Women's Open in 2018
Published
Feb. 7, 2015 1:04 p.m. ET

The USGA announced Saturday that it would be adding another new tournament to its schedule, with the U.S. Senior Women's Open Championship joining the U.S. Amateur Four-Ball and U.S. Women's Amateur Four-Ball among the organization's 14 championship events.
The Senior Women's Open, a four-day, 72-hole event featuring professionals and amateurs older than 50, will begin play in 2018. The two four-ball tournaments, which were announced last February, will tee off this May, with TV coverage on FOX Sports 1.
FOX and FOX Sports 1 will also provide coverage of the this year's U.S. Open, the USGA's premier event each golf season, June 18-21 at Chambers Bay Golf Course, outside Seattle. A venue and date for the inaugural U.S. Senior Women's Open, as well as information regarding the size of the field, will be announced at a later date.
"The opportunity to extend the inspiration of championships to this important part of golf's family is something we approach with great humility and a sense of duty," USGA president Tom O'Toole said Saturday morning during a press conference at the association's annual meeting at the Waldorf Astoria hotel in New York.
"Simply, the time is right. Support of the women's game is at an all-time high, as we clearly experienced at Pinehurst. It serves a population of our golf community that is hungry to compete for a national title."
Seven of the last 10 U.S. Senior Women's Amateur Championships have included more than 500 entries -- including a record 554 last year -- and according to O'Toole, interest in a Senior Women's Open has "steadily increased" over the 20 years that the USGA has been exploring the viability of such a tournament.
"So many women have worked hard to take their games, their fitness, their commitment, and their service to golf to new heights," O'Toole said. "They deserve a championship of the highest quality. ... For a championship of this magnitude we will continue with the right message to send to the golf industry as we support a game that can be played for a lifetime as both a recreational and a competitive sport."
To that point, much of the question-and-answer session that followed O'Toole's announcement of the new tournament focused on general participation in golf and the growth of the game.
"I think our industry gets caught up in looking at data about participation, and the participation in all sports has been in a downturn probably since 2005, with the exception of probably soccer and lacrosse," O'Toole said. "But we think that this is about sustaining a game, meaning economically and environmentally.
"The environmental piece is probably the No. 1 challenge that  the game has. Participation is going to come back to our game. We've already seen this occurring. If you look at the junior numbers, they were at a height in 2005 and they've dropped since then, but if you look back in the '80s and '90s, we're equal to that as it relates to junior participation. So we have to focus on participation but we have to focus on making the game sustainable."
Perhaps the most obvious way to make golf a more tenable sport long-term is to make the game more fun, USGA executive director Mike Davis said -- and the key to accomplishing that goal might be making the game a little easier.
"When Tom was talking about sustainability, he mentioned economic and environmental, but as part of that, we want to make sure that the game is enjoyable," Davis said. "And when it gets right down to it, we all play golf for different reasons, but if we don't enjoy it, we're not going to play. So I think that over the last 40 or so years, we've seen a trend in this country where hard equals good, and we actually think enjoyment equals good."
And while difficult layouts and conditions might be a positive for more seasoned players, beginners and those without the skills to compete on faster, tougher courses can be turned off by the challenge.
"When it comes to grass heights, it's been fascinating the transformation over the years, where fairways have been cut lower and lower, greens are getting faster and faster, there's this notion that we should have high rough and the reality is that we firmly believe raising the height of fairways is probably a good thing for recreational play," Davis said.
As an example, Davis cited Merion Golf Club, which hosted the 2013 U.S. Open, a tournament played on shaggier, half-inch thick fairways as opposed to normal fairways, which can tend to be cut to a quarter-inch or shorter.
The tendency to trim fairways as closely as possible makes the game harder -- Golf Digest's Jerry Tarde once described the fairway iron or hybrid the toughest shot in golf "because the fairway is probably cut to linoleum height" -- and Davis said he found that raising the length of the grass a quarter inch made the game better for everyone.
"We raised it back to heights that we saw maybe 25, 30 years ago, and now all of a sudden, recreational players -- or in this case, members at Merion playing it -- had a much better experience, because they could get the ball up off the ground, it was easier to hit pitch shots," Davis said.
Davis also discussed green speed and the tendency for courses to simply make greens too fast for casual golfers to comfortably putt on. The faster greens play, the harder it is to putt, and the tougher putting becomes, the more frustrated golfers get and the longer rounds take to complete. None of these things are conducive to growing the sport, and that's a problem the USGA is continuing to address.
"With speed of greens, the faster we get greens, the longer it takes to play a round, the more agronomic pressure is put on greens and ultimately in some cases it compromises the architecture of greens," Davis said. "... This is a message we're trying to send, that let's get grass heights back to a reasonable level, and that maybe going from green speeds that were 11 or 12 (on the stimpmeter) back down to nine or 10 is a good thing for the game."
From there, Davis delved into the topic of courses using less water and striking a balance between making golf easier and more fun for players who also want their courses looking vibrant and green -- almost to the point of looking overgrown and over-watered.
"We really believe, in terms of resource management, that less water on a golf course is a very good thing," Davis said. "It's a very good thing in terms of water and the environment, but it also a good thing in playing and making the game enjoyable. We're not talking about the color of fairways; they don't have to be brown or tan. It's just that less water makes it bouncier, you get a little bit of extra roll -- so for the recreational player, that's a wonderful thing, you can bounce balls onto the green -- and it's just a more enjoyable game.
"And for the good player, it makes it a more challenging game because they have to figure what's going to happen when their ball lands, and where it's going to roll to and bounce."
When asked specifically about Pinehurst No. 2, which underwent a massive transformation ahead of last year's U.S. Open -- tearing up 40 acres of grass, eliminating 700 of 1,100 sprinkler heads and removing all of the rough from the course in an effort to restore it to the layout and condition that architect Donald Ross intended -- Davis praised the result, citing feedback from golfers all across the world while acknowledging that players in the U.S. were initially less open to playing on a less lush track.
"Outside of the United States, it was almost a unanimous, 'We loved it,'" Davis said. "(They) loved the look of it, loved the play of it. The feedback we got from the 312 players was almost unanimous, they loved how the golf course played. But here in the United States, this country -- at least some of this country -- seems to love lush, green, over-watered conditions, and that's part of my point. We need to start to change perception.
"The feedback, afterward, from people living in the United States maybe was a 50-50, some liked it and some didn't. But the reality, for us, is that this is something where we look back at Pinehurst and say, 'This is one of the successes.' We played on a wonderfully restored golf course that had been using 55 million gallons of water on an annual basis, and now it's using 15 million gallons. That is a great story, and you know what? The golf course played better.
"I think that some people in the United States are going to have to get past this lush, green desire they want for golf courses, and the rest of the world, interestingly enough, feels differently about that. ... I think that all this gets back to (the fact that) golf is meant to be fun, there's supposed to be a challenge to it, but having very high rough everywhere and really fast greens and fairways cut too low -- that's not doing anything to help the game."
You can follow Sam Gardner on Twitter or email him at samgardnerfox@gmail.com.
---