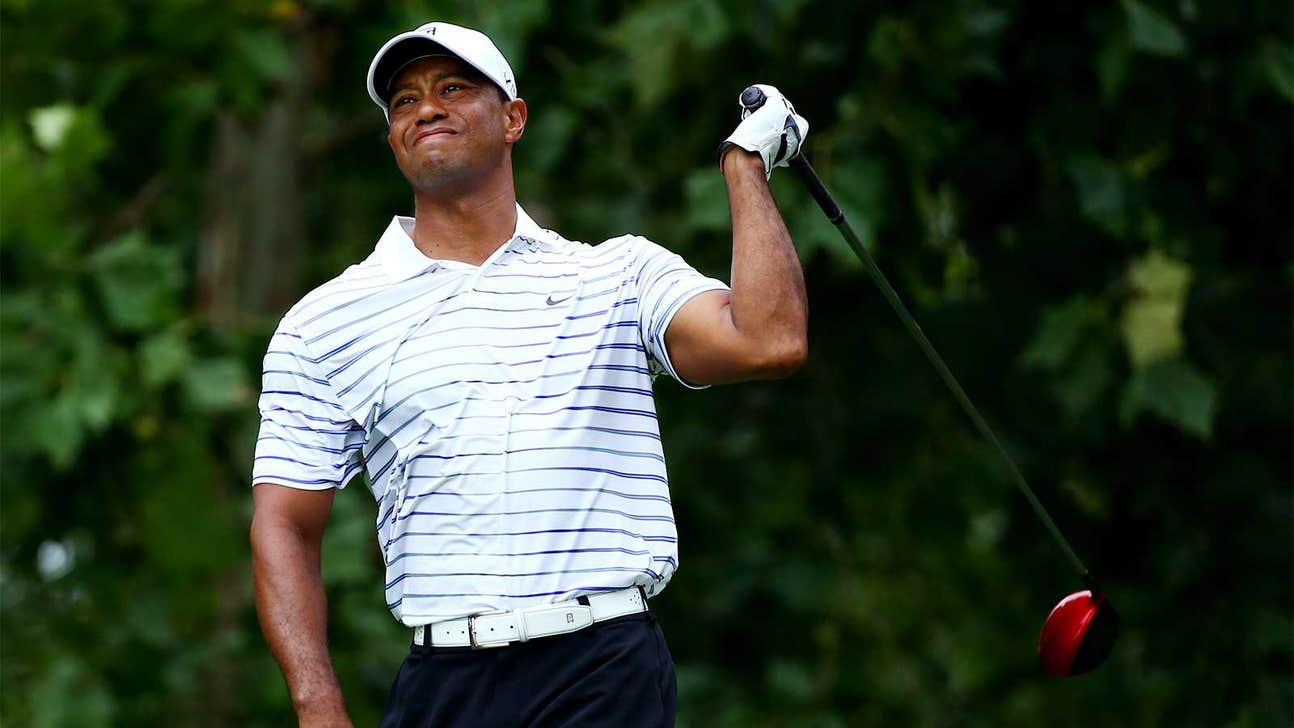 Tom Watson: 'I'd be a fool to not consider' Tiger for Ryder Cup
Published
Aug. 11, 2014 10:16 a.m. ET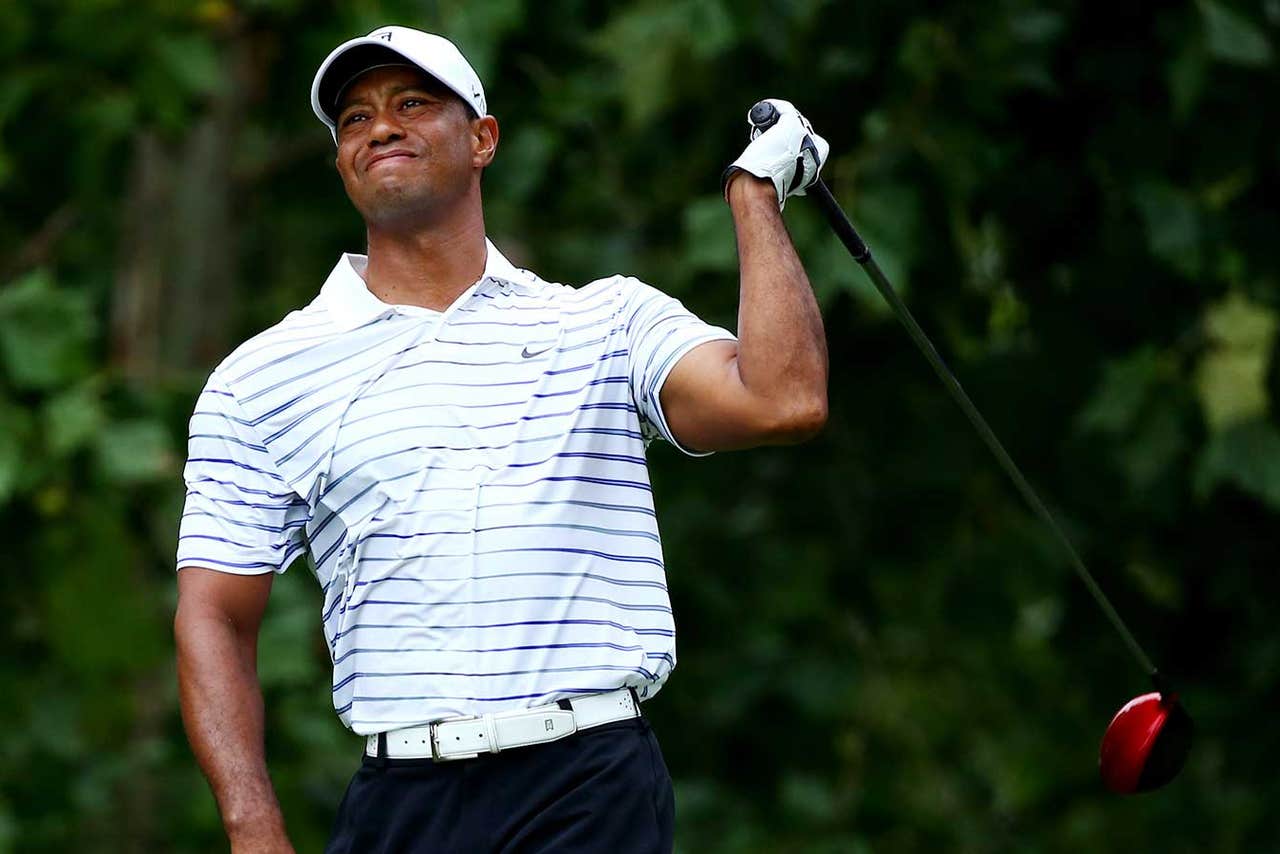 U.S. captain Tom Watson said he would be foolish not to consider Tiger Woods as one of his three wild-card selections for the Ryder Cup, a decision that ultimately would be based on Woods' words instead of his actions.
Watson has said all year he wanted Woods on his team if he were healthy and playing well. Even though Woods is injured and not playing for the next month, Watson wouldn't rule him out Monday.
"I can't assess his medical condition and I honestly can't assess how he's playing," Watson said. "It really is going to be having to come from information from Tiger himself. But, again, I don't make this comment loosely. He is Tiger Woods and he brings a lot to the team -- if he has the ability to play and he's healthy. He brings a lot to the team. And I'd be a fool not to consider him."
Nine players qualified for the American team after the PGA Championship. Watson has three weeks before he announces his three picks for the Ryder Cup, which is Sept. 26-28 at Gleneagles in Scotland.
Woods' season ended when he missed the cut by five shots at the PGA Championship, where he said he played through the pain of a nagging back injury. He is not playing the Wyndham Championship this week in North Carolina, and Woods is not eligible for the two FedEx Cup playoff events that will serve as an audition for Watson.
"I'll be very, very focused on the players who are high up in the ranks," Watson said.
As for Woods?
He made it sound as if he would have a telephone glued to his ear.
"I will continue to speak with Tiger over the next three weeks to monitor his situation," Watson said. "Obviously, he has not been playing well. But I think it's been a result, as you well know, of his injury and his coming back from back surgery."
Woods has gone more than a year without winning, and this injury-filled year has been like no other. He played eight tournaments and completed 72 holes only three times. He missed two cuts, withdrew from the final round of two other tournaments and missed a 54-hole cut at Torrey Pines, where he is an eight-time winner. His best finish was a tie for 25th at Doral, where Woods played in the next-to-last group on Sunday and posted his highest score ever (78) in the final round.
He finished at No. 70 in the Ryder Cup standings.
Woods hurt his back again at Firestone, though he said it was unrelated to his microdiscectomy surgery in March. He said a trainer popped a joint back into place and he was pain free Wednesday at the PGA. He reported stiffness Thursday and his back "went out on me" while warming up for the second round.
Can he be trusted to be forthcoming with Watson?
"Absolutely," Watson replied sternly, looking away to make his point.
The 64-year-old captain was asked if Woods' might want to play so badly that he might tell Watson he is better than he really is.
"Again, I trust Tiger to give me the straight skinny," Watson said. "I trust him inherently."
It was difficult to read Watson's plans for Woods -- if any -- on this Ryder Cup team because they have never been close. Paul Azinger, captain of the only U.S. team that won the Ryder Cup in the last 15 years, said over the weekend he would not pick Woods because he was injured, not playing well and didn't know where the golf ball was going.
Watson made it sound as if he were leaning more on Woods' past than the current state of his game, not to mention his health.
"He is Tiger Woods. He brings something to the team in a big way," Watson said. "He's been really good in the team room of recent and he's a factor with the players. I know that for a fact. He's a very positive influence on the players. But the most important thing is can he play? Can he physically play and is he playing well? Get back to those two points. Like I said, I'll monitor that situation in the next three weeks."
The American team already is missing Dustin Johnson, who has taken a "voluntary leave" for what he described as "personal challenges." Matt Kuchar withdrew from the final major of the year with a back injury. Bubba Watson has finished in the top 10 only once in the four months since winning the Masters.
Tom Watson said he was happy with the nine players who made the team -- Watson, Kuchar, Rickie Fowler, Jim Furyk, Jimmy Walker, Phil Mickelson, Jordan Spieth, Patrick Reed and Zach Johnson. For his picks, he said he wants players in good form and with guts.
"We have got players that can get the job done," he said.
Qualifying for Europe's team does not end until Aug. 31 after the Italian Open, and captain Paul McGinley will make his picks Sept. 2.
---