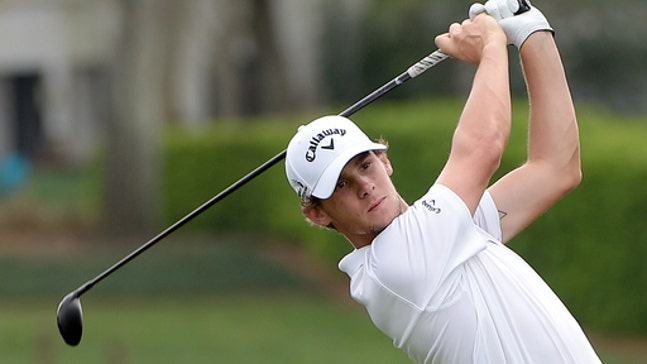 Thomas Pieters' long road taking him to Rio for Olympics
Published
Mar. 19, 2016 2:44 p.m. ET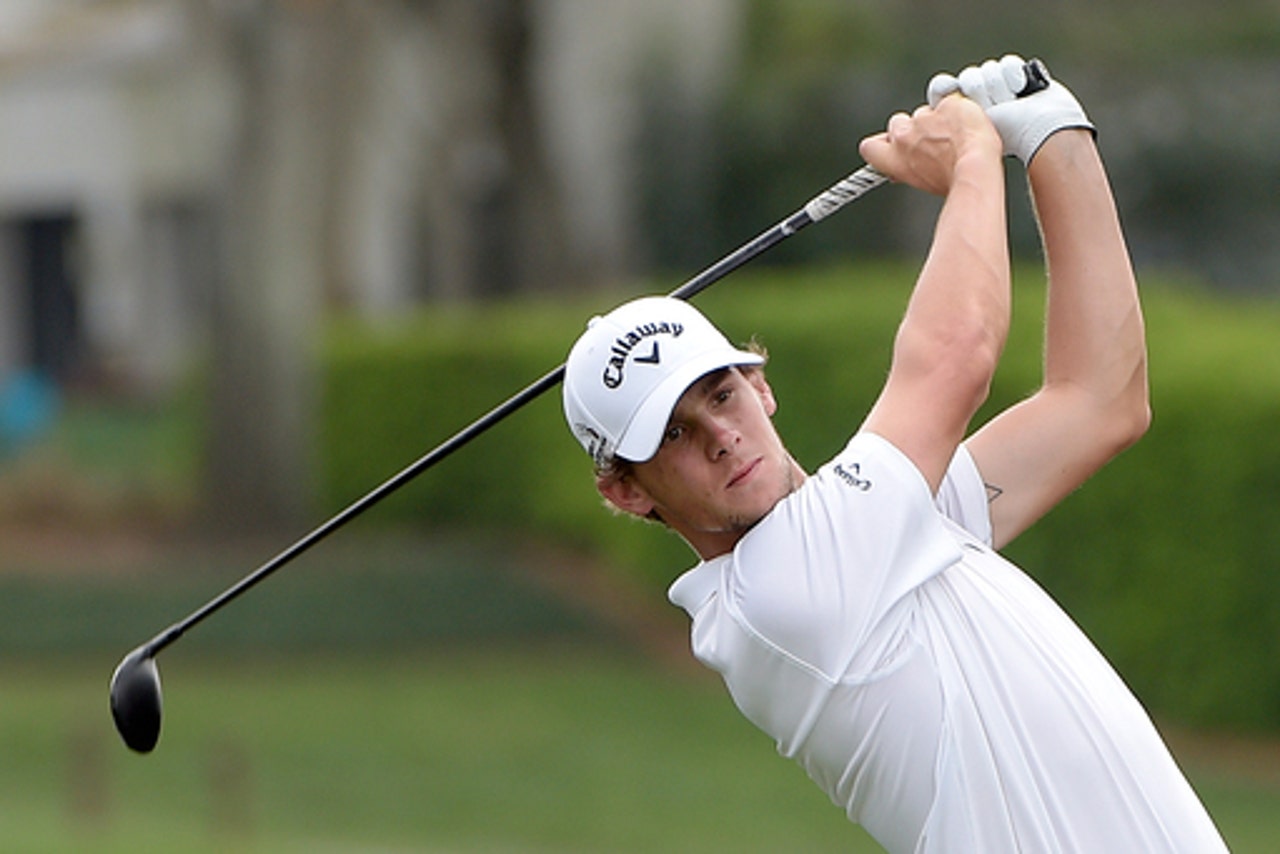 ORLANDO, Fla. (AP) Thomas Pieters has a game that travels. Coming from Belgium and its limited golf heritage, he didn't have much of a choice.
Jordan Spieth once found that out for himself.
Pieters already had established his credentials by winning the NCAA title at Riviera as a sophomore at Illinois in 2012. That summer, he was in Ireland for the European Amateur and had to cross seven time zones to get to Denver in time for the U.S. Amateur at Cherry Hills. It was such a tight squeeze that Pieters didn't have time to see the golf course.
Despite severe jet lag, Pieters managed to get into a 17-man playoff for the final 14 spots, which advanced to match play.
''I was the 11th seed,'' Spieth said. ''I don't know one name of anybody else in the playoff other than Thomas. If you're paired against someone in the first round or the final round it doesn't matter, but he was someone you'd like to wait until later on to play. So whoever was the third guy to get in from the playoff, that's who I was going to get. And of course, it was Thomas.''
On the opening hole, Spieth was in good shape in the rough just left of the green.
''Thomas hooks it off the downslope of the No. 2 tee box into the rough,'' Spieth said. ''Then, he hits this flop shot that lands next to where my ball is, takes a hop in the rough, rolls down and goes in for a 2. The first hole. One down. Thanks for coming.''
It wasn't over that quickly. It was a tight battle to the end until Pieters won on the 18th.
Spieth finished telling the story, smiled and said quietly: ''He's good, man. He's really good.''
It might not be long before the rest of golf figures that out about Pieters, a 6-foot-6 24-year-old with a powerful swing.
Coming off two straight missed cuts and opening with a 73 in Thailand, Pieters bounced back with rounds of 66-66-68 last week to finish third. It moved him up to No. 56 in the world, getting him into the Dell Match Play and giving him a reasonable shot at qualifying for his first Masters.
He also is virtually a lock to be Belgium's top player when golf returns to the Olympics this summer in Rio. Pieters was a big fan of the Olympics growing up in Antwerp, whether it was watching the Dream Team (he gave up basketball for golf), track or swimming.
Golf wasn't even considered for the Olympics when Pieters first fell in love with the game at 5, after his parents picked it up during a holiday in South Africa.
Belgium doesn't have a long history in the sport. Its greatest player was Flory Van Donck, twice a British Open runner-up who won national opens across Europe. Nicolas Colsaerts rose to fame a few years ago when he played for Europe in the Ryder Cup and single-handedly beat Tiger Woods and Steve Stricker in a fourballs match with Lee Westwood playing the role as spectator.
Pieters could be next.
''He's your prototypical modern player - big, strong and hits it a mile,'' said Mike Small, the Illinois golf coach who saw enough of Pieters on video to recruit him. ''He learned to play golf on a driving range. I went to watch him play a few tournaments and thought, `This kid has talent.' The golf swing was there. He just needed to play golf. I don't think he ever broke 70 in a tournament until he came to college. Two years later, he won a national championship.''
Pieters learned to play at Witbos Golf Club, a 13-hole course and the only one close to his house.
''Has anybody heard of a 13-hole course?'' he said with a laugh. ''It was very unusual. You would hit over these buildings. We had six or seven par 3s. But I loved it. I grew up putting on poor greens and we didn't have a chipping green. We only had one bunker, but I'd be in that bunker until dark. I wanted to get good.''
What attracted Pieters to golf was no different from other players: Everything was on him. It took him until he was 14 to give up soccer and basketball, and then he went to a boarding school funded by the Golf Association of Flanders.
He nearly didn't last long at Illinois, because of the culture shock more than his golf game.
''His eyes were open so much to American life,'' said Scott Langley, an Illini teammate. ''It's one thing going to college as a young kid from high school, totally different when you're coming from another country. The adjustment was so big.''
Pieters was so homesick he almost didn't return for the second semester. He was 18 and far from home. He struggled with English, which he had learned from grade school and watching ''Friends.''
''It's tough when you're not speaking the language perfect and not being able to ask questions in Dutch,'' he said. ''Coach helped me out. He was like a dad to me. But food and all that stuff, it was different. I didn't like Chipotle until later. My teammates ate there every night. I didn't get that.''
His parents persuaded him to return. He left after his junior year, got his European Tour card and last year broke through with victories in consecutive starts at the Czech Masters and the KLM Open in Holland.
He finished 29th in the Race to Dubai, earning him a spot in the British Open this summer. That will be his first major unless he can get into the Masters, and the U.S. Open.
And when the majors are over, Pieters will wear his country's colors in the Olympics. Rio is a long way to go. By now, Pieters is used to that.
---