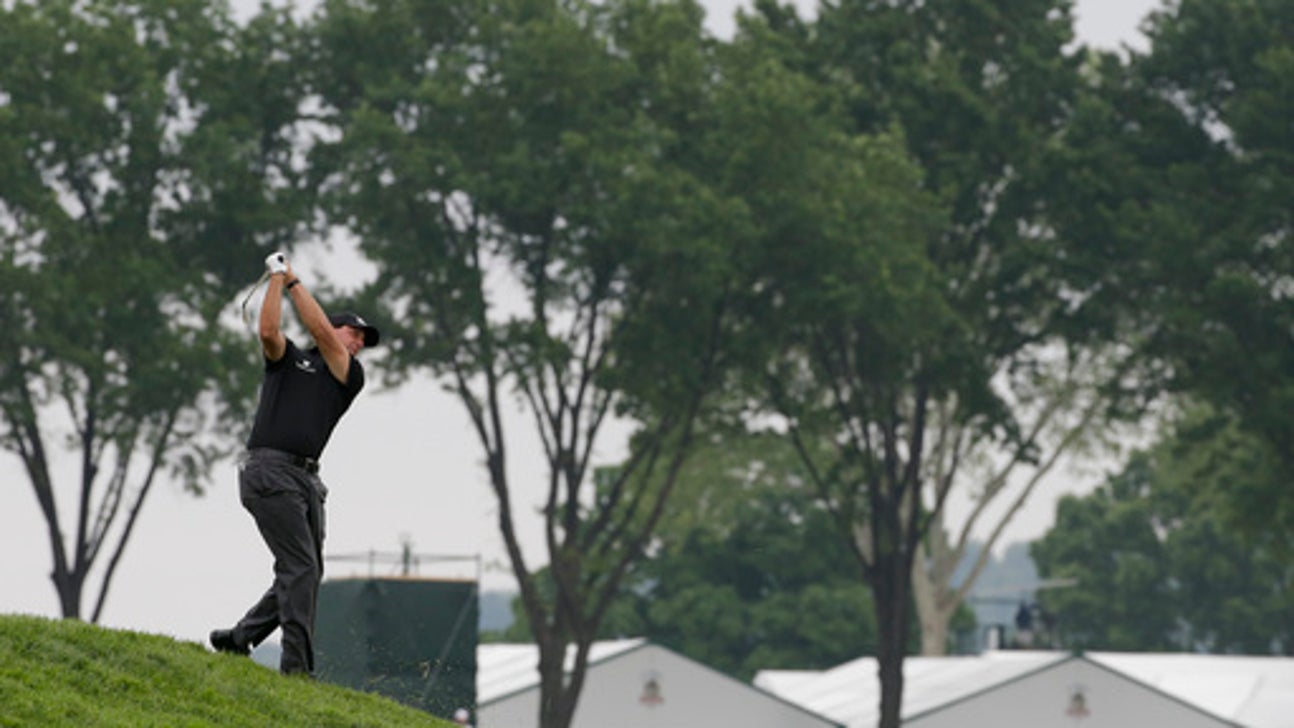 The drive to win: Mickelson's gamble falls short at Open
Published
Jun. 18, 2016 5:11 p.m. ET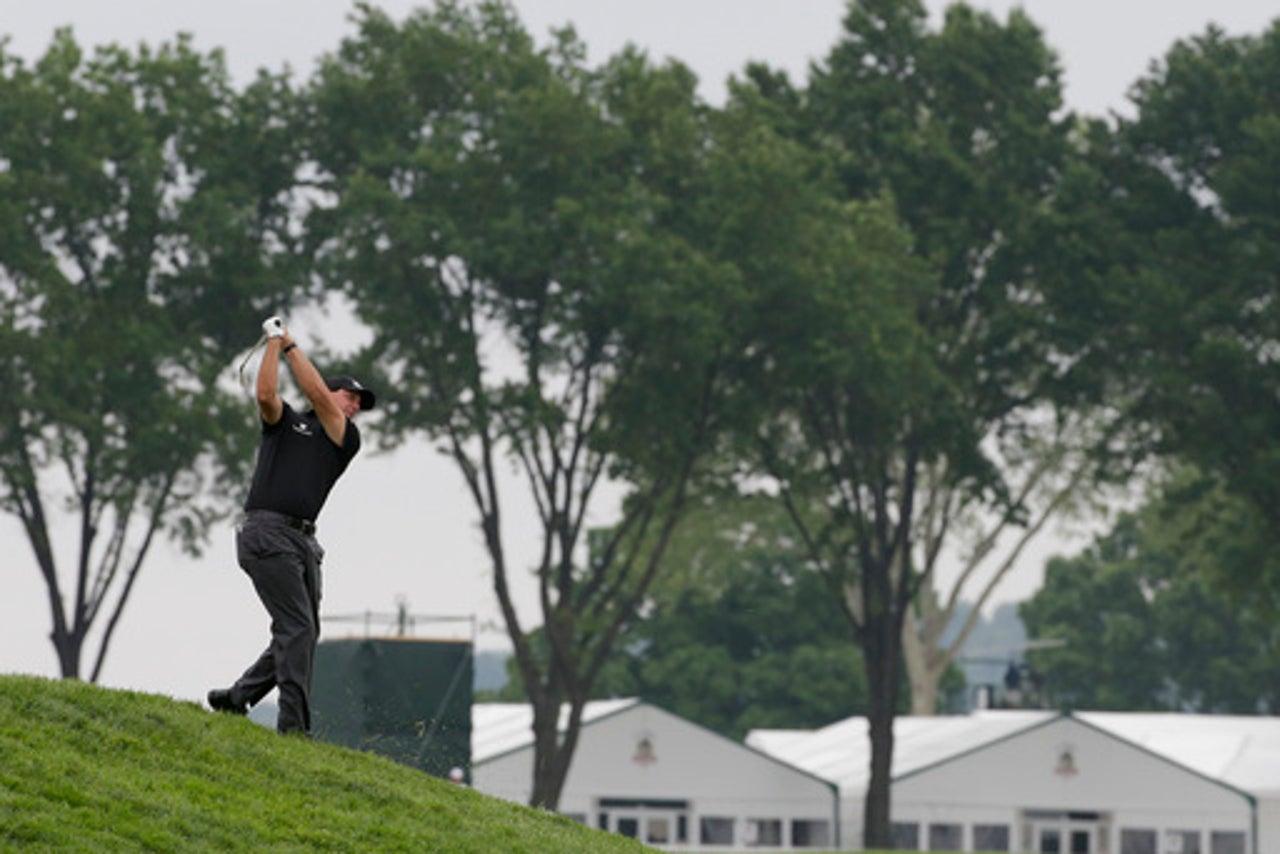 OAKMONT, Pa. (AP) Three days after Phil Mickelson said there was ''zero chance'' he would go for the 17th green at Oakmont, he went for the green Saturday. He just figured it was his best chance to make the U.S. Open cut.
It still didn't help.
Mickelson finished his second round Saturday morning with two pars for a 3-over 73 and wound up missing the cut by one shot.
It wasn't from lack of effort, even if he did go against his pledge - well, sort of.
When asked on the eve of the U.S. Open how he would play the reachable par-4 17th, Mickelson said, ''There is no place around that green that is any good, OK? There is zero chance I will go for that green.''
The odds changed.
Mickelson came out to the course and studied the green with his caddie and coach, walked down to the tee and removed a head cover. It was difficult to see from the top of the hill what kind of club he had, so Mickelson was asked after his round if it was a fairway metal.
''Yeah,'' he said with a smile.
What kind of fairway metal?
''It was like a ... driver,'' he said, unable to contain his laughter.
Mickelson felt he needed at least one more birdie to be certain of making the cut, and driver was the best play because the pin was all the way to the back and the greens were still soft from nearly 3 inches of rain a few days before and the morning conditions.
So the situation changed. Then again, he was presented that prospect during his interview Wednesday. For example, what if he was one shot out of the lead Sunday?
''I don't know how to emphasize this anymore,'' he said, bordering on a lecture. ''There is zero chance I will go for that green.''
Mickelson managed to find a way to explain his reversal. He said he trying to hit his drive into the ''Big Mouth'' bunker short and right of the green, and not hit it onto the green. So technically, that would be considered laying up. With a driver.
So he was true to his word?
''For the most part,'' Mickelson said, still laughing.
Justin Rose also hit driver to the left, in deep rough, and he couldn't stop his wedge from rolling beyond the pin, down the slope and into the bunker. The best he could do from there was blast out to 25 feet for a bogey that dropped him to 7 over, and another bogey on the 18th meant he likely would miss the cut.
''I wasn't trying to get on the green because if I'm on the left side with that rough, there's not much of a chance. You saw Justin make bogey,'' Mickelson said. ''So the only chance I had was in the bunker or to be right.''
It was just another chapter in the unpredictable times of Mickelson, the guy who once had his caddie tend the pin from 72 yards in the fairway and asked his caddie to leave the pin in at another tournament when he was on the green.
What disappointed him about two rounds at Oakmont was only his score.
Mickelson said there were four or five par putts he should have made and a couple of irons where he was just off that led to bogeys. He was coming off a runner-up finish when he arrived at Oakmont and didn't feel his game was that much different.
''There were some opportunities to shoot low - under par - and the guys who played well did,'' he said. ''That's a credit to the way the course was set up. When I was a fraction off, I ended up making some bogeys. For the most part, I'm not playing poorly. I'm not disappointed in how I'm playing, I'm disappointed in how I'm scoring.''
The hardest part was lugging his 46-year-old body around Oakmont for two rounds. Mickelson didn't hit a shot Thursday because of the three rain delays, meaning he had to play 34 holes Friday.
''The mental focus and fatigue after the round of a U.S. Open, and the patience and the grind, you really need to have a break after each round,'' he said. ''And to play two rounds was really difficult. ... I wasn't hurting. I wasn't tired. It was just a challenge. And the U.S. Open should be a challenge.''
He left hopeful he could play more and felt confident he would be back.
Maybe.
But he will be 55 when the U.S. Open next returns to Oakmont.
---