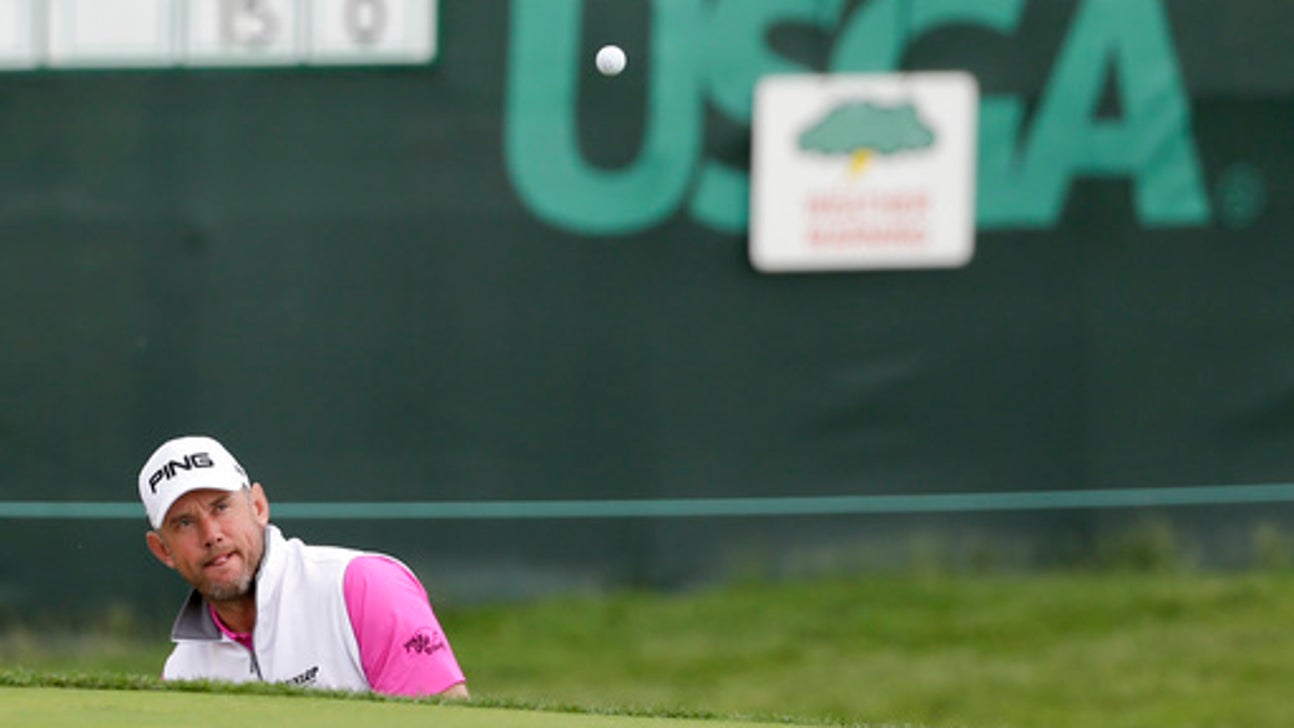 Steady Westwood back in contention at US Open
Published
Jun. 17, 2016 12:59 p.m. ET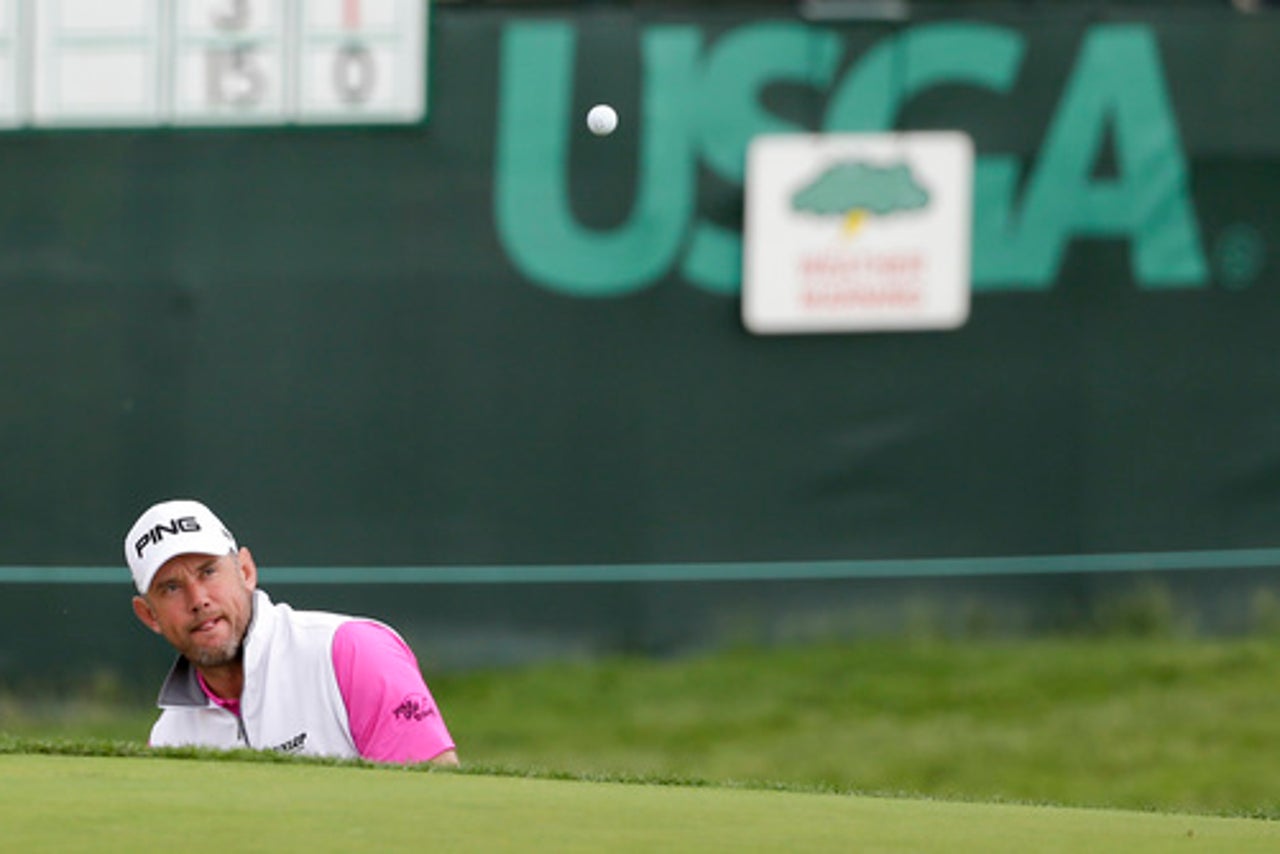 OAKMONT, Pa. (AP) Lee Westwood looked right at home in the rain at water-logged Oakmont. Maybe because it reminded him of home.
Avoiding the big-time trouble that befuddled some of the bold-faced names in the field during the opening round of the stop and start U.S. Open, Westwood posted a 3-under 67 to finish one shot behind unknown Andrew Landry.
The 43-year-old from England is still searching for his first major title, the only hole on a resume that includes 23 wins on the PGA European Tour and two more on the PGA Tour. Westwood tied for second behind fellow countryman Danny Willett at the Masters in April, the latest in a series of close calls in golf's marquee events.
Westwood credited his stellar play in the final round at Augusta - when he shot 3-under 69 - as proof he could still compete on the biggest stage.
''It gave me a big boost, a big shot of confidence,'' he said. ''I haven't contended in a big tournament for a while. So it was nice to get up there and hang about and give myself a chance.''
He may have another one this weekend at the U.S. Open, where he's earned five Top 10s since making his debut in 1997 at Congressional.
Beginning his round on the back nine, he holed out from the fairway for eagle on the par-4 14th to get going and birdied the par-5 fourth just before play was finally halted for the day. He returned to the course Friday morning and birdied the 258-yard, par-3 8th as well as the par-4 9th to pull within one of Landry.
''The 6th tee, you're not really looking at too many birdie chances in those holes,'' Westwood said. ''To walk off 2-under par for those four holes was obviously very satisfying.''
Westwood has scaled back his schedule this year. The U.S. Open is just the ninth event the former world No. 1 has entered in 2016. He said he feels ''a little bit fresher'' than he normally would in June. He certainly looked unfazed by the static nature of his opening round, which stretched out nearly 24 hours from start to finish thanks to a series of storms that drenched the iconic course.
While some of his peers expressed frustration with being unable to warm up after one of the delays on Thursday, the affable Brit - decidedly slimmer in his early 40s than he was earlier in his career - figures it allowed him to save his energy.
''I Rolls Royce it a lot of the time now,'' he said with a laugh. ''I'll go and play golf when I'm at home on a Saturday morning or a Sunday morning. I don't hit any balls to warm up. So now when we're not hitting balls, I don't stiffen up or anything like that. Being the finely tuned athlete I am, you wouldn't expect that, would you?''
It's that perspective that's helped Westwood bounce back from a handful of near misses in majors. He narrowly missed out on playoffs at the 2008 U.S. Open and the 2009 British Open. He was the 54-hole leader at the Masters in 2010 before being eclipsed by Phil Mickelson. Then there was his late surge at the Masters this year, which included an eagle on the par-5 15th, a shot that he called ''a real buzz.''
''It was nice to feel those emotions again,'' he said.
Ones Westwood hopes have a chance to resurface this weekend.
---