PGA Tour
PGA Tour
Shane Lowry extends lead heading into U.S. Open final round
Published
Jun. 18, 2016 9:10 p.m. ET

Sunday morning update -- 10:36 a.m.: Shane Lowry began the final day of the U.S. Open by making two birdies to cap off a 5-under 65 and take a four-shot lead into the final round.
Lowry made a 12-foot birdie putt on No. 15 and hit a superb wedge out of the thick grass framing a bunker to 7 feet for birdie on No. 17. He finished with a 6-foot par putt on the 18th and a pump of the fist.
The 29-year-old Irishman was at 7-under 203, four shots clear of Dustin Johnson (71) and Andrew Landry (70), who is trying to become the first player in more than a century to win the U.S. Open in his first try.
Previous story:
OAKMONT, Pa. -- Stalled by rain, the U.S. Open is almost back on schedule. And when another marathon day finally ended Saturday with Shane Lowry of Ireland atop the leaderboard at Oakmont, it was more chaotic than ever.
None of the six players who remained under par has ever won a major championship.
Lee Westwood and Sergio Garcia, who between them have played in 142 majors without winning, were only three shots behind.
Andrew Landry, in his first U.S. Open, didn't look the least bit rattled and was two shots back.
And then there was Dustin Johnson, no stranger to suffering in the majors. He had the 36-hole lead, started the third round late Saturday afternoon by stuffing his approach to 5 feet for birdie, and then hit his next tee shot so far left that it went over a counter of lemonade glasses and into a concession stand, the ball settling next to a blue tub filled with bags of ice. He nearly made birdie. Bogeys followed and he also was three shots behind.
Jason Day worked himself back into the mix. Jordan Spieth did not.
Through it all, Lowry looked poised as ever. With a chance to give Irish golf its 10th major in 10 years, he ended the day at 5-under par through 14 holes when darkness suspended the final round. He was thrilled to stop and catch his breath. And he can't wait to get back out at 7 a.m. Sunday.
"We all know that this course can jump up and bite you in a split second," Lowry said. "So yeah, I'm two ahead with 22 holes left. Let's not get ahead of ourselves. These are the best golfers in the world behind me. I have to go out there and do what I've been doing all week. I'm really looking forward to tomorrow. This is exactly where you want to be. I've been beating myself up over the last six months trying to get in this position.
"I'm here now. I might as well enjoy it while I'm here."
It wasn't so enjoyable earlier in the day when he was lining up a 30-foot birdie putt and nudged the ball with his putter. It moved ever so slightly, enough for Lowry to see, and he turned in disgust to call over an official, then held the putter behind his neck as if he wanted to snap it.
He took the one-shot penalty and then saved his mood with an 8-foot bogey putt.
"To hole that second putt was massive for me and massive for my whole day," Lowry said.
After two of the longest days brought on by three rain delays in the opening round, Sunday becomes a sprint.
Landry, the 28-year-old qualifier who has never been on a stage remotely this big, didn't flinch when he had the 18-hole lead or when he played alongside Johnson, who can intimidate with athleticism and power off the tee.
"No nerves, very comfortable," he said after finishing at 3 under through 13 holes.
The leader in the clubhouse when the day ended was Branden Grace, who last year at Chambers Bay was tied for the lead until he hit 3-wood onto the train track and out-of-bounds for a double bogey that cost him. Good news for the South African: A train can be heard from Oakmont, but not hit.
Grace pieced together a 66 to reach 1-under 209, four shots behind Lowry.
The most intriguing character is Johnson because of his long list of heartache in the majors, particularly last year at Chambers Bay in the U.S. Open when he was 12 feet away from winning and took three putts to finish one shot behind Spieth.
He had made only one bogey in 36 holes until it began to get away from him -- a double bogey on No. 3 when a chip came back to his feet, a bogey from the bunker on the par-3 sixth, a sloppy bogey on the tough 10th hole with a wedge that came up woefully short.
Johnson remained optimistic as ever.
"I'm giving myself opportunities," he said. "Feel like I'm hitting my putts on my line with the correct speed. So, I mean, at some point, they will start to go in. Hopefully, that's tomorrow. ... I've been in the position before. I know what to expect. I know how to handle it. So hopefully, the ball falls my way tomorrow."
Day opened with four birdies in five holes and shot 66, leaving him six shots behind Lowry. Spieth also started strong with three quick birdies, only to get derailed with a double bogey. He had to settle for a 70 and was nine shots behind Lowry.
It's the first time since August 2014 that Spieth hasn't been on the leaderboard going into the final round.
"Come out tomorrow and try to pull a Johnny Miller," Spieth said.
Miller famously closed with a 63 at Oakmont to win the 1973 U.S. Open, which remains the greatest final round by a major champion. But the course was drenched that Sunday, and that won't be the case now.
Even though Oakmont absorbed nearly 3 inches of rain on the opening day and remain soft enough for shots to spin ever so slightly, it was clear the hot sun began to bake it out and it likely will be fierce as usual for the final round.
---
---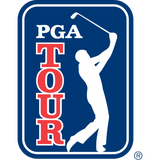 Get more from PGA Tour
Follow your favorites to get information about games, news and more
---