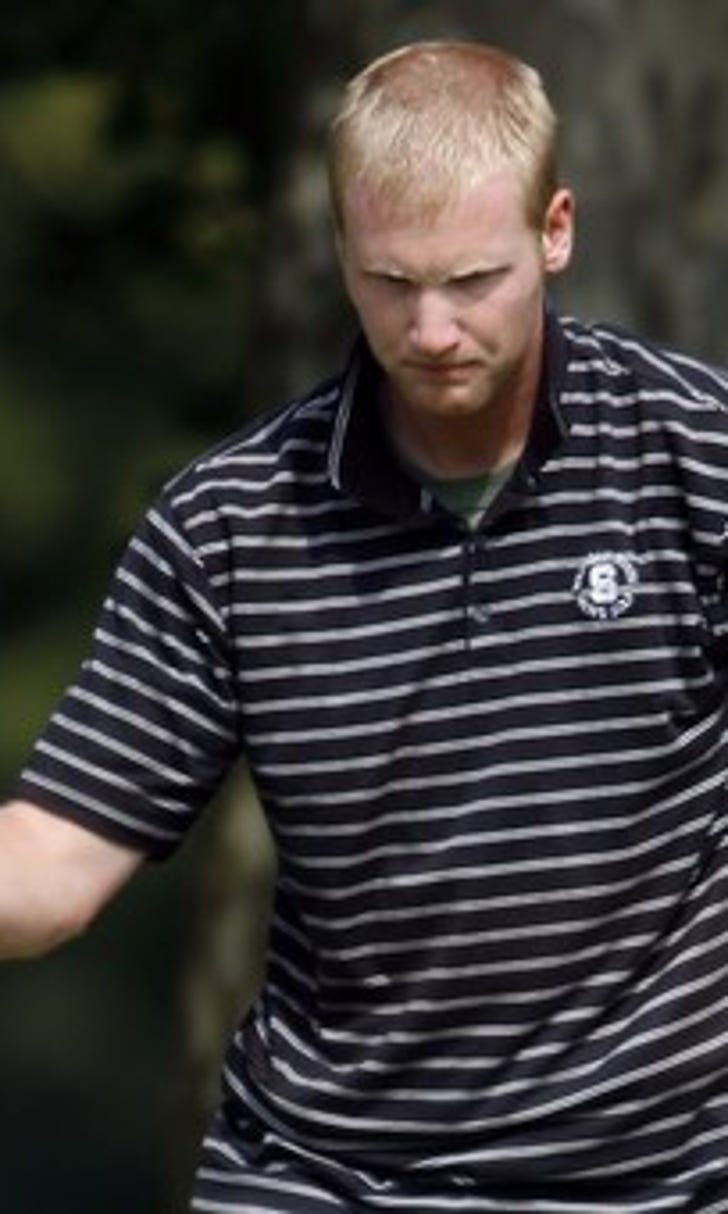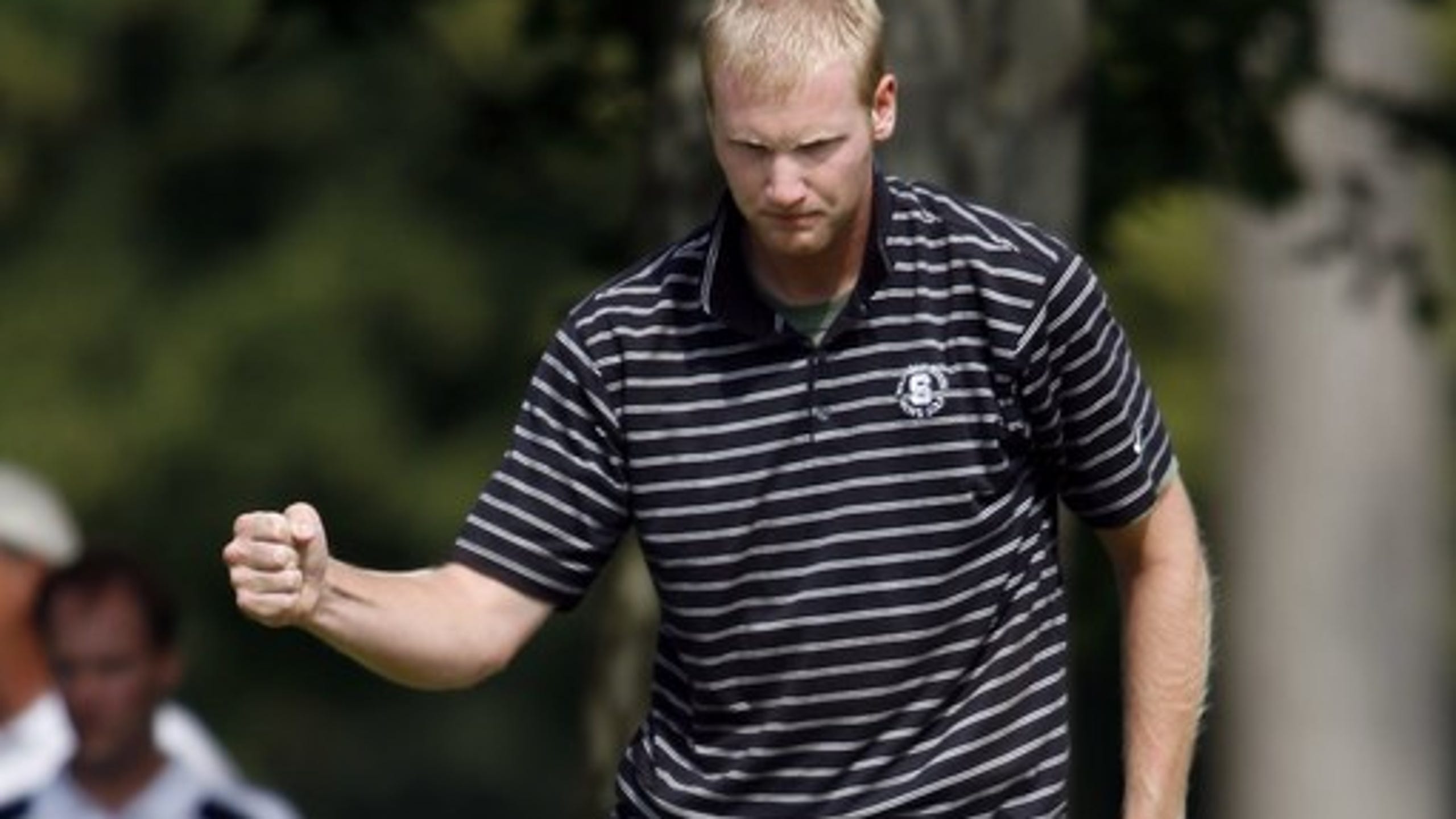 Ryan Brehm wins Web.com finale, earns PGA Tour card
BY foxsports • August 29, 2016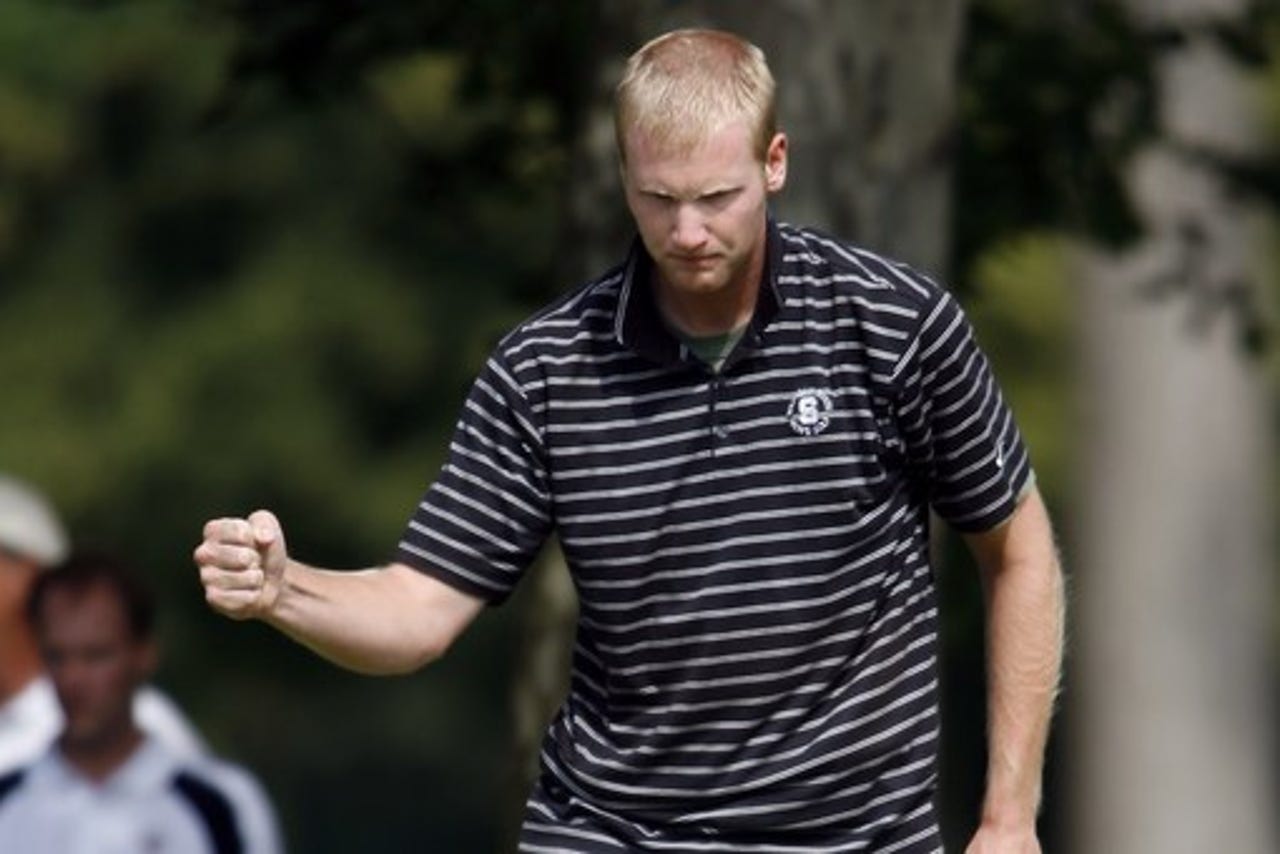 NORTH PLAINS, Ore. (AP) Ryan Brehm won the Web.com Tour's regular-season ending WinCo Foods Portland Open on Sunday to earn a PGA Tour card.
The 30-year-old former Michigan State coach made $144,000 to jump from 30th to fourth on the money list with $281,808 and earn a PGA Tour card as a top-25 finisher.
''It's been a wave of emotions all day,'' Brehm said. ''Everything from thinking 20 years in the future to trying to zone in to exactly what you're doing on the course. I'm just thrilled. I'm thrilled to be in this position. What a week! Wow!''
Tied for the lead with Taiwan's Cheng Tsung Pan entering the day, Brehm closed with a bogey for a 3-under 68 and his first Web.com Tour victory. He finished at 15-under 269 on Pumpkin Ridge's Witch Hollow course to beat Mark Anderson by a stroke.
''I looked up on the tee box on 18 and I had a two-shot lead,'' Brehm said. ''I couldn't believe it. Obviously, there's a lot of work to do after that, but it makes that tee shot easier.''
Anderson had 68. He also earned a PGA Tour card, making $86,400 to jump from 51st to 16th with $169,499.
''It's an unbelievable feeling,'' Anderson said. ''It feels like I'm back at Q-school again the first year I was there trying to get my PGA Tour card. That was the hardest 1-2-footer I've ever made. It's just fantastic. What a great week.''
The four-event Web.com Tour Finals - offering another 25 PGA Tour cards - starts Sept. 8-11 with the DAP Championship in Beachwood, Ohio. The 25 card-earners from the regular season will have a chance to improve their status in the series.
Wesley Bryan won the money title with $449,392. He won three times this year to earn an in-season promotion to the PGA Tour. Richy Werenski was second at $351,770, and J.J. Spaun third at $350,832.
Joel Dahmen took the 25th and final card with $150,267, edging Xander Schauffele by $975. Dahmen missed the cut, and Schauffele tied for 38th.
Brehm, Anderson and Rick Lamb moved into the top 25 in the finale, while Kevin Tway, Stephan Jaeger and Andrew Svoboda dropped out after missing the cut. Lamb tied for 19th to move from 27th to 24th.
Zack Fischer was third Sunday at 13 under after a 68. He finished 46th on the money list.
Pan had a 71 to tie for fourth at 12 under, and finish 11th on the money list.
Zack Fischer (68), Reid Edstrom (69), Chris Baker (69), Rhein Gibson (69), Ted Potter Jr. (70), Jack Maguire (70) and Kyoung-Hoon Lee (70) also finished at 12 under. They all failed to break into the top 25.
---