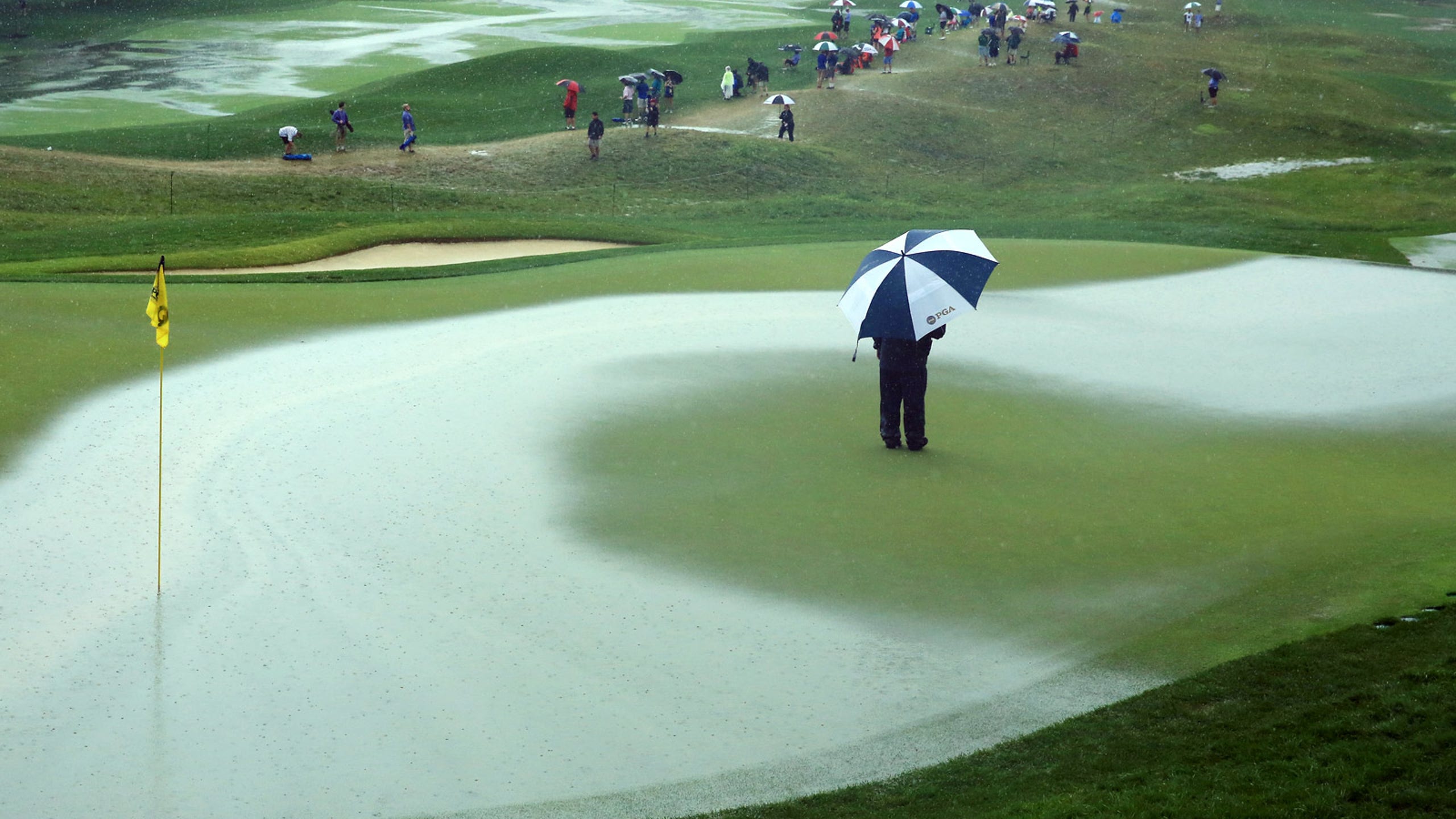 PGA Championship set to resume after heavy rain delay at Valhalla
BY foxsports • August 10, 2014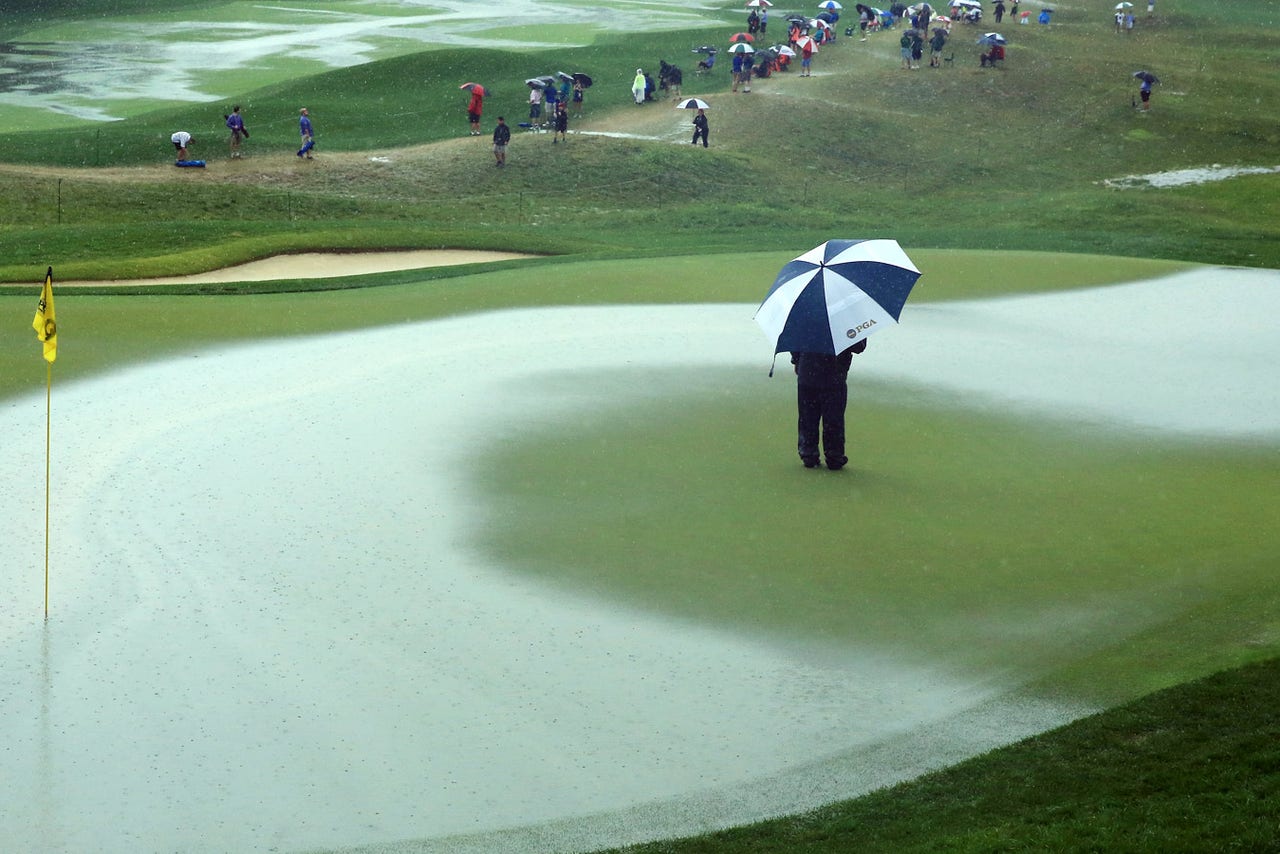 LOUISVILLE, Ky. -- The PGA Championship was headed toward a possible Monday finish after heavy rain interrupted the final round.
Play was suspended for nearly two hours Sunday, before Rory McIlroy and all the leading players had even teed off. Workers brought out squeegees, trying furiously to push standing water off the course. Towels were used to dry the tee boxes.
About an inch of rain fell in 45 minutes, but it took longer to get the course back in playing shape.
During the 1-hour, 51-minute delay, ducks wallowed in an impromptu creek running down the middle of a fairway. Sergio Garcia rolled up his pants and fled to the cover of the clubhouse, splashing along the way. Rickie Fowler had some fun with Billy Horschel, who was walking around barefooted, having removed his soaked socks and shoes.
The second suspension of the tournament -- play also was halted for less than an hour Friday morning -- raised the possibility that the final major of the year could require another day.
Barring no additional delays, the PGA of America said the final group -- McIlroy and Austria's Bernd Wiesberger -- would tee off at 4:19 p.m. That might provide just enough time to finish the round before darkness.
If there's a tie at the end of 72 holes, however, a three-hole playoff would be required.
That would surely have to be held Monday morning.
McIlroy went into the final round leading by one stroke over Wiesberger. Fowler was two shots back, while Phil Mickelson and Jason Day faced a three-stroke deficit.
---