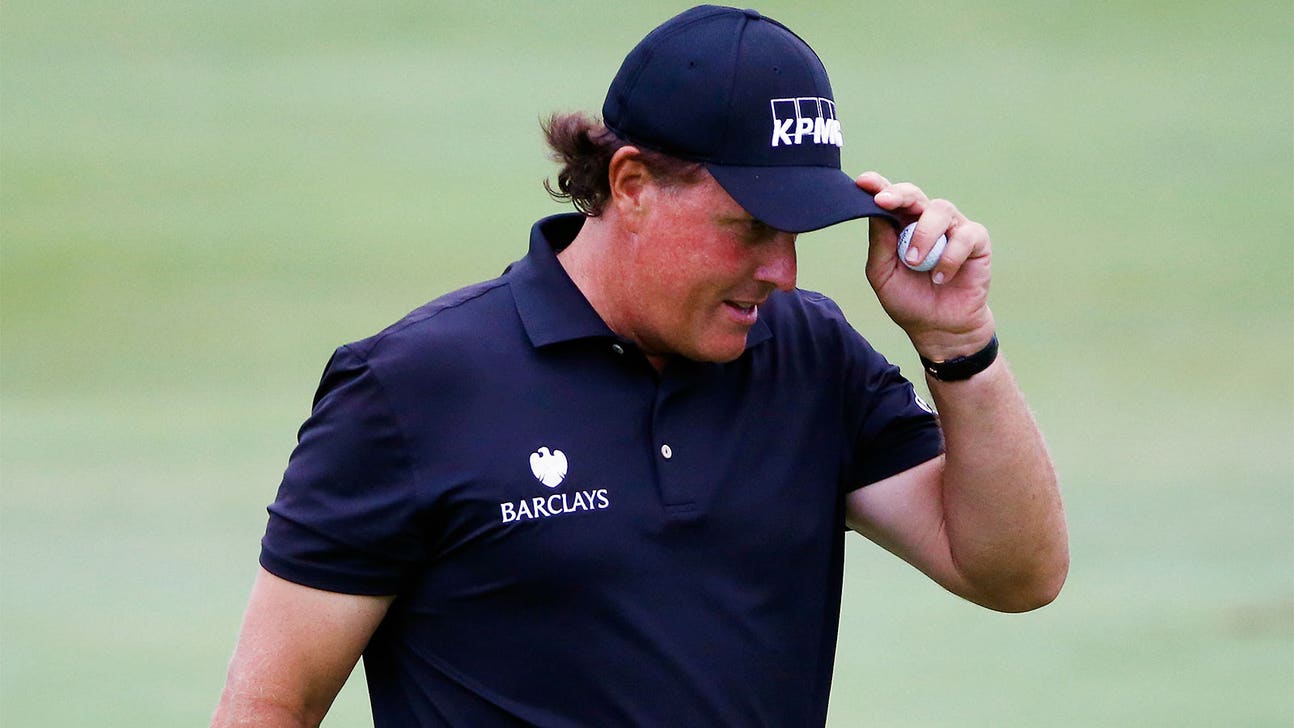 PGA Championship: Mickelson eagles 18th, 3 shot back
Published
Aug. 9, 2014 1:51 a.m. ET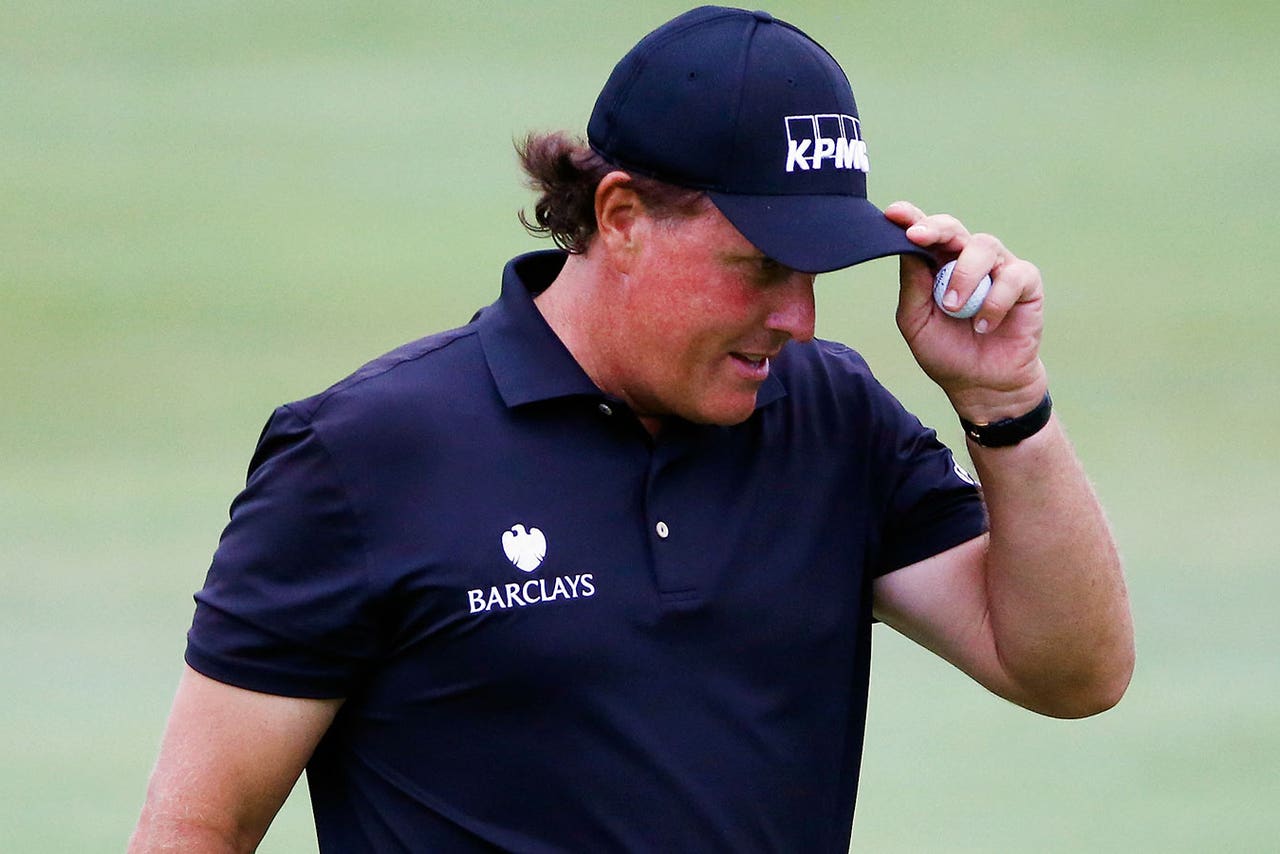 Phil Mickelson smiled and flashed a thumbs-up as he looked over his left shoulder after his best hole in the PGA Championship.
It might have been enough for Rory McIlroy to look over his shoulder at Mickelson.
Mickelson's eagle on the par-5 18th hole brought a loud cheer from the gallery at Valhalla. He took on the flag and thought it might be long until it settled some 9 feet away. Lefty calmly made the putt to another roar to cap a 4-under 67. At 6-under 136, he was three strokes behind McIlroy.
Mickelson's 69-67 start is his best in a major since he won the 2005 PGA Championship at Baltusrol. And considering he's looking to end a drought going back to last year's British Open, he needs that kind of momentum.
''It was a long day, but for me it was a good day,'' said Mickelson, who added four birdies to offset two bogeys in what began as a soggy round. ''I fought hard, I didn't get off to the greatest start, was patient with the round. ...
''There's a lot of guys at 4-, 5-, 6-, 7-under par right there. Out of that group somebody is going to get hot. I think I have that hot round in me, too.''
Playing alongside a hobbled Tiger Woods - who missed the cut after shooting his second straight 3-over 74 - and Padraig Harrington, Mickelson again stood out. But unlike his opening round where he shot 69 but was all over the place, he played more carefully on the rain-softened terrain.
The signs were there on the front side, when Mickelson shook off a bogey on the par-4 fourth to make the turn with birdies on two of the final three holes before adding another on the 10th.
And as his eagle putt showed, maybe Mickelson really is close to getting his game together.
He began making his move two holes earlier on the par-4 16th, when his tee shot seemed headed for the water to the right of the fairway before settling in the rough. He didn't help himself with a chip shot that was below the ridge but saved par with a 25-foot putt.
Coming right after Mickelson bogeyed the 15th because of the wrong club, it was right on time. Turns out he was just getting warmed up.
''Having that putt go in was a big momentum boost for me and it got me to play the last two holes hard,'' Mickelson said. ''I fought hard to make par on 17 and ended up finishing with an eagle, as opposed to letting the round slide and not really making a strong finish.''
Mickelson has several agendas this weekend, one of which includes boosting his chances of making the Ryder Cup team.
Winning is automatic. But with Jason Dufner (No. 8 in the standings) out of the tournament, Mickelson could make the team even by finishing in the top 16.
''It's fun to be back in it,'' he said, ''to have a chance, to feel like my game is there and to not show up at the golf course hoping that I find something to work with. That's been a challenge. ... ''I feel like my game is pretty close to where I like it. I feel like I'm going to have a good round tomorrow and hopefully get it in.''
---