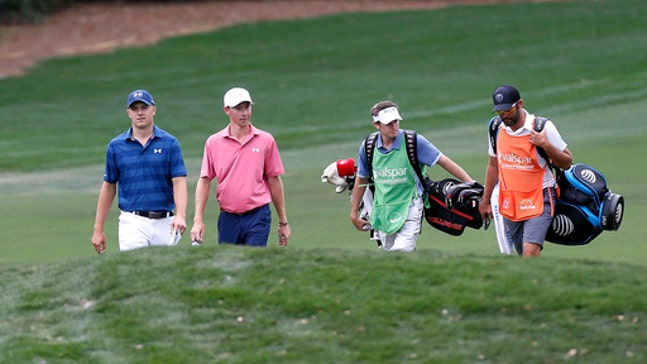 McCoy puts on a show to remember at Innisbrook
Published
Mar. 13, 2016 9:53 p.m. ET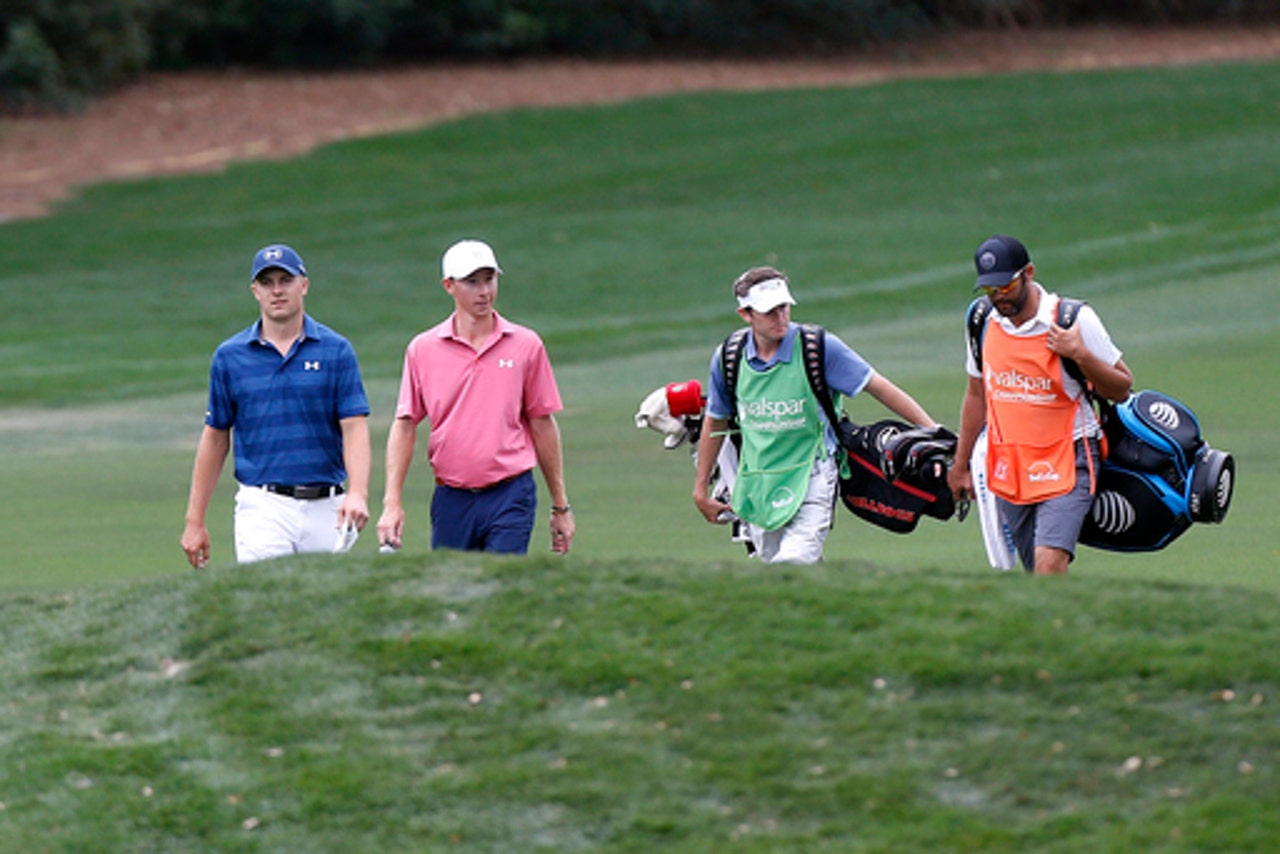 PALM HARBOR, Fla. (AP) Georgia senior Lee McCoy grew up at Innisbrook and lost track of the number of times he has played the Copperhead course.
Sunday was an experience right out of his dreams at the Valspar Championship.
He walked up the 18th fairway with Jordan Spieth at his side and thousands of people lining both sides of the fairway and packed onto the terraces of the corporate tents. They were cheering for him. And so was Spieth.
McCoy had the best showing by an amateur in nearly two decades at a PGA Tour event of top players, closing with a 2-under 69 to finish fourth at the Valspar Championship. When he tapped in for par on the 18th hole, he politely waved to the crowd as Spieth, who stumbled to a 73, approached him with applause.
What a day. What a week.
''Surreal to say the least,'' McCoy said. ''I've always dreamt of just getting a tee time here on Thursday (for the tournament). Being in contention on Sunday, playing with the No. 1 player in the world is something that didn't cross my mind. I really had to pinch myself a few times today.''
McCoy was only the fifth amateur to finish in the top 5 on the PGA Tour since Phil Mickelson won as an Arizona State junior in 1991. His fourth-place finish was the best at a tour event with top players since 17-year-old Justin Rose tied for fourth in the 1998 British Open at Royal Birkdale. Robbie Shelton tied for third last summer in Alabama, an event held opposite the British Open.
The only negative to the day was in the scoring trailer, where a sheet is posted to show the earnings.
Spieth told him not to look. The 22-year-old college senior couldn't resist. McCoy would have earned $292,800 if he had been a pro.
''I shouldn't have looked. Lot of money. Lot of money,'' McCoy said. ''I think I got like $350 in my bank account right now, so it's mostly gas money. It hurt, but there's so much going great for me right now. I'm just trying to take it all in. Just really grateful to be standing there.''
There was a poignant moment on the 18th green as Spieth - also 22, but with about $33 million more in earnings - began clapping as he approached McCoy.
''It's really incredible to see a guy in his position to have that much class,'' McCoy said. ''At the end of the day, I'm still a little college scrub playing out here with these guys trying to fit in. The guy had nothing but great things to say and treated me like I really belonged out here. It's pretty cool.''
Spieth knows the feeling. He dealt with it at his hometown tournament, the Byron Nelson Championship, when he was 16. He featured on the weekend and tied for 16th.
''It was really cool to watch,'' Spieth said. ''You would have thought he was out here for years, working the ball both ways. The way he was talking, couldn't sense any nerves or anything on his putting stroke, either. He's certainly really ready to be out here. It was really fun to watch.''
The best moment was on the 12th, the rowdiest part of the golf course behind the green. McCoy rolled in a birdie and the place erupted.
''Jordan told me right after I made it, it was the greatest noise in the world,'' McCoy said. ''Doesn't get better than that.''
McCoy says he made three uninvited trips into the offices of the Valspar Championship asking about a sponsor's exemption. The tournament decided early this year not to give an exemption to John Daly, a popular figure in Tampa Bay, and look more toward younger players.
McCoy made the decision pay off in a big way.
---